Melissa Womer bio: who is Jim Carrey's first wife?
Melissa Womer is an American actress and film producer. She is best known for playing the role of the comedy store waitress in the movie Man on the Moon. Her fame escalated when she married Jim Carrey, a prominent comedian, and later they parted ways.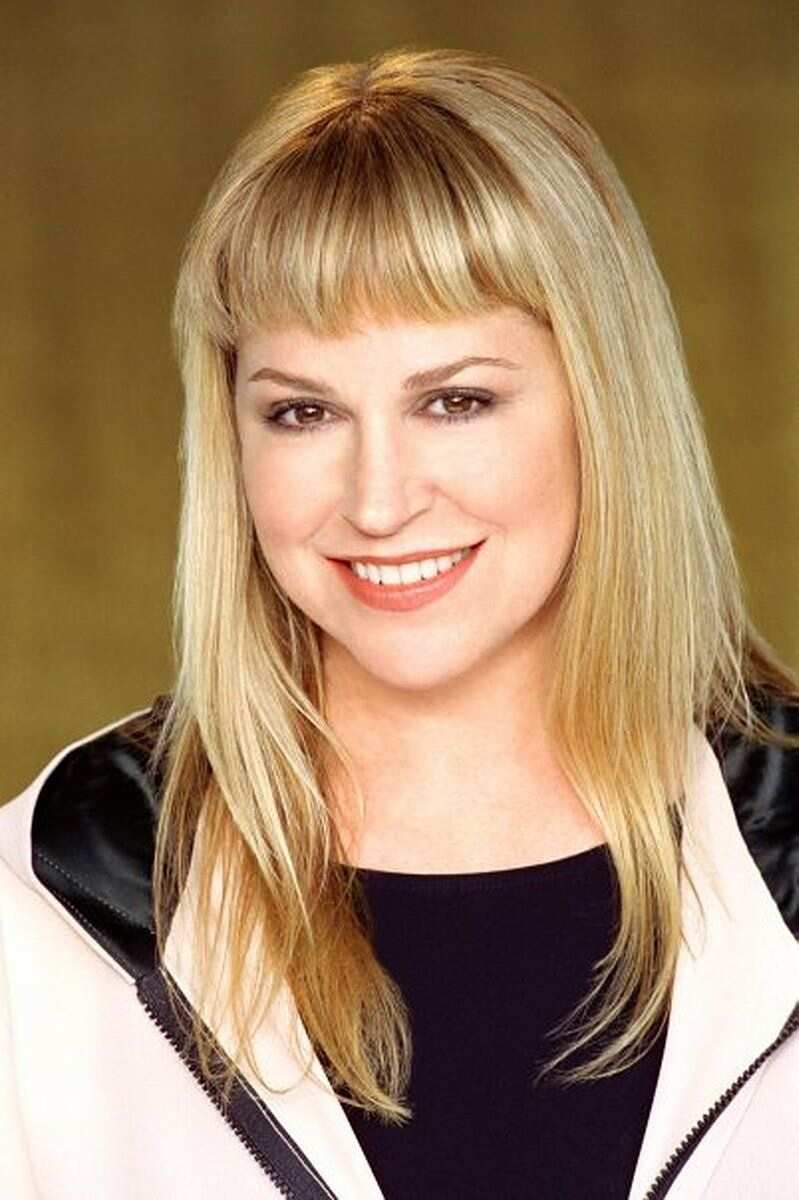 Melissa Womer was born on July 8, 1960, in New York City. Details of her parents and siblings are not available as she has never disclosed them. She was brought up in a dysfunctional family, and thus, she had a troubled childhood. She is an American belonging to white ethnicity.
Profile summary
Name: Melissa Womer
Age: 59 years
Date of birth: July 8, 1960
Place of birth: New York, USA
Zodiac sign: Cancer
Ex-husband: Jim Carrey
Children: Jane Carrey
Grandchildren: Jackson Riley
Body measurements: 36-25-36 inches
Profession: Actress and film producer
Education
She went to an undisclosed elementary school and high school in New York City. She enrolled into University of Kansas to pursue higher education.
While she studied at the university, she took up several jobs to earn money to cater to her needs. For instance, she wrote jokes for the morning radio show at Q104 in Kansas City.
Physical appearance
Even though Womer is currently 59 years, she is beautiful with a well-defined body. She does not show any aging signs.
She stands at 5 feet 7 inches and weighs approximately 58 Kgs. She has a moderate body size measuring 36-25-36 inches. Jim Carrey ex wife has lovely brown eyes and maintains long blonde hair.
Career
After completing her university education, Melissa moved from New York to Hollywood in California. She got a job as a cocktail waitress at a comedy store at Sunset Boulevard.
After serving at the comedy store for a considerable period, she got an opportunity to showcase her humorous side during an open mic night. With time, she became a popular figure at the comedy store.
She used the opportunity to enhance her acting skills until she got the chance to feature in a movie. She appeared in the film called Petrocelli in 1974 as Rita Field and then played the role of comedy store waitress in a biographical comedy-drama film called Man on the Moon in 1999.
Acting was her first profession but Jim Carrey first wife Melissa Womer also developed an interest film production. She takes credit for producing the following TV series:
The Yesterday Show with John Kerwin released in 2004
Real Stories of the Donut Men released in 1997
Melissa Womer net worth
Information regarding her net worth value is scarce and cannot be used to gauge how wealthy she is. She has taken a low profile in her career, and it is not possible to estimate how much she earns. Melissa lives a decent lifestyle.
What is Jim Carrey's net worth?
Sincerely, it is inevitable to talk about Melissa without mentioning her ex-husband. Jim Carrey is an outstanding actor and comedian. His net worth is approximately 180 million US dollars, making him rank among the richest comedians in the world.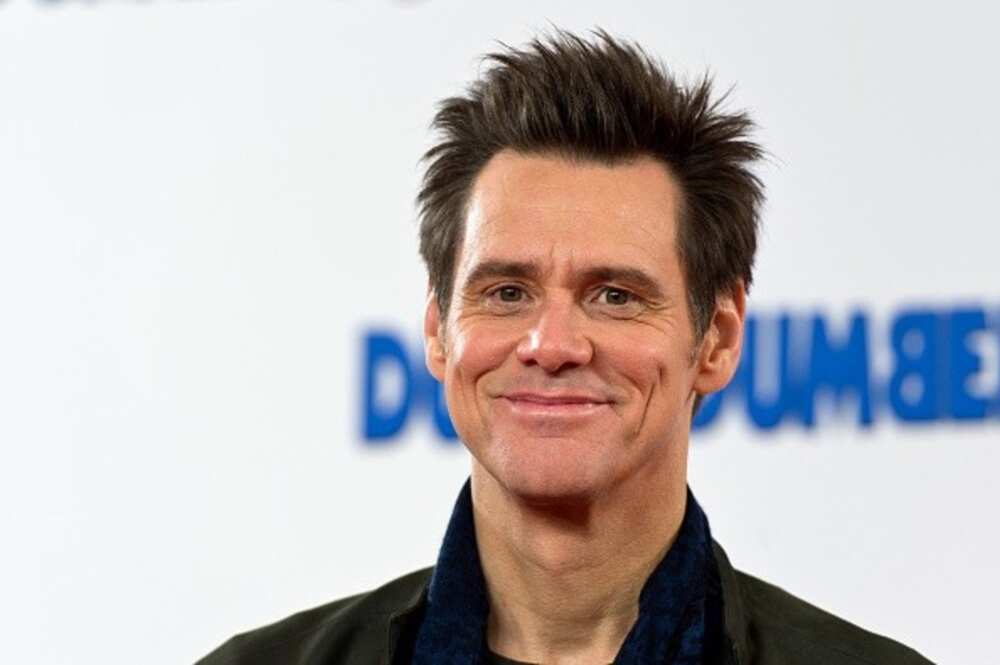 How old was Jim Carrey in The Mask?
Jim Carrey played the role of Stanley Ipkiss in The Mask. The movie was released in 1994, and by then, Carrey was 31 years old.
Does Jim Carrey paint?
Melissa Womer's ex-husband is such a good comedian and actor that many people did not know about his skills as a painter. It all started as a hobby when he was young, and he nurtured it until now that he does it perfectly. In fact, he established an art studio in New York, where he spends time when he is not committed to other jobs.
Interested in seeing how well he draws and paints? Check out his Twitter account where he posts some of the pictures.
Melissa Womer Jim Carrey marriage, divorce, and family
In 1986, while Melissa was working at the Comedy Store as a waitress, she met Jim Carrey, and they started a romantic relationship. Their courtship lasted approximately one year, and then, Jim Carrey Melissa Womer wedding ceremony was held at a hotel in Santa Monica, California on March 28, 1987. Melissa supported Carrey immensely as he tried to establish his career as a comedian.
The couple had their firstborn, Jane Erin Carrey, on September 6, 1987. Melissa and Jim preferred to keep their relationship away from the public glare, but after seven years of marriage, everyone was taken by surprise when they divorced on December 11, 1995.
Carrey's main reason for wanting the divorce was that their busy careers would not allow them to have a blissful relationship. Even though they are no longer together as husband and wife, some people still refer to the actress as Melissa Carrey.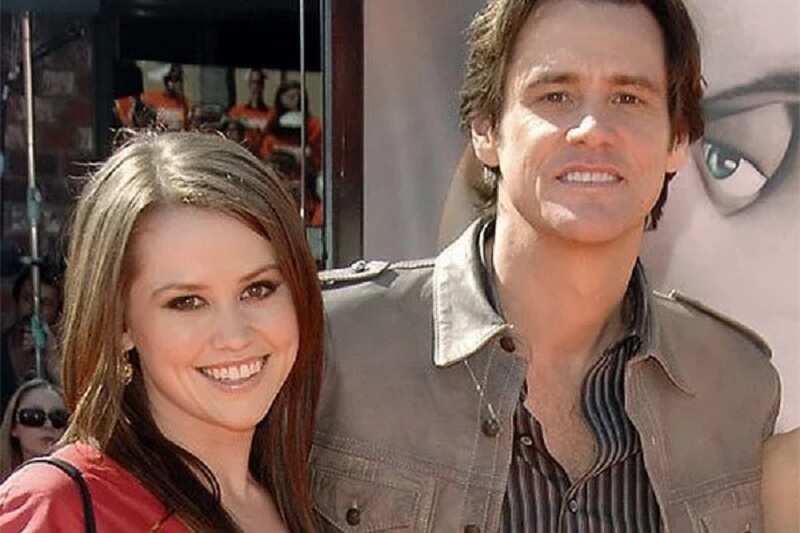 She received a sum of 3.5 million US dollars as a divorce settlement. Eight years after the divorce, she received 7 million US dollars on behalf of her daughter. Since the end of their marriage, the former Jim Carrey wife has kept her life confidential such that it is not known whether she found love or not.
Is Womer a grandmother?
Jane Carrey is an actress known for her roles in movies such as Kidding and American Idol. Jane was married to Alex Santana with whom she had a son called Jackson Riley, and that makes Melissa a grandmother. Jane is reportedly dating American comedian John Campanelli.
Is Jim Carrey married?
One year after their divorce, Carrey tied the knot with Lauren Holly, who featured in Dumb and Dumber. However, their marriage did not last more than one year, and they called it quits. The comedian had romantic relationships with Renee Zellwegger, Jenny McCarthy, and the late Cathriona White.
Wondering who Jim Carrey's wife is? Jim Carrey is not married, but he is dating Ginger Gonzaga, and the couple went public when they graced the Golden Globes 2019 party.
Melissa Womer is a polite and humble woman who seems comfortable with a life away from the limelight, unlike a majority of celebrities. Womer has not stated whether or not she is quitting the acting scene, but it has been a while since she did a significant project in her career.
Source: Legit.ng