Alice Kim Cage bio: age, height, son, cheating accusations
Everyone was shocked by Alice Kim and Nicolas Cage divorce. Despite the fact that the actor's ex-wife has lived in the light of his fame for 11 years, she has her own story. This story is worth getting acquainted with. Keep reading and find out more about Kim Alice, her life and divorce details.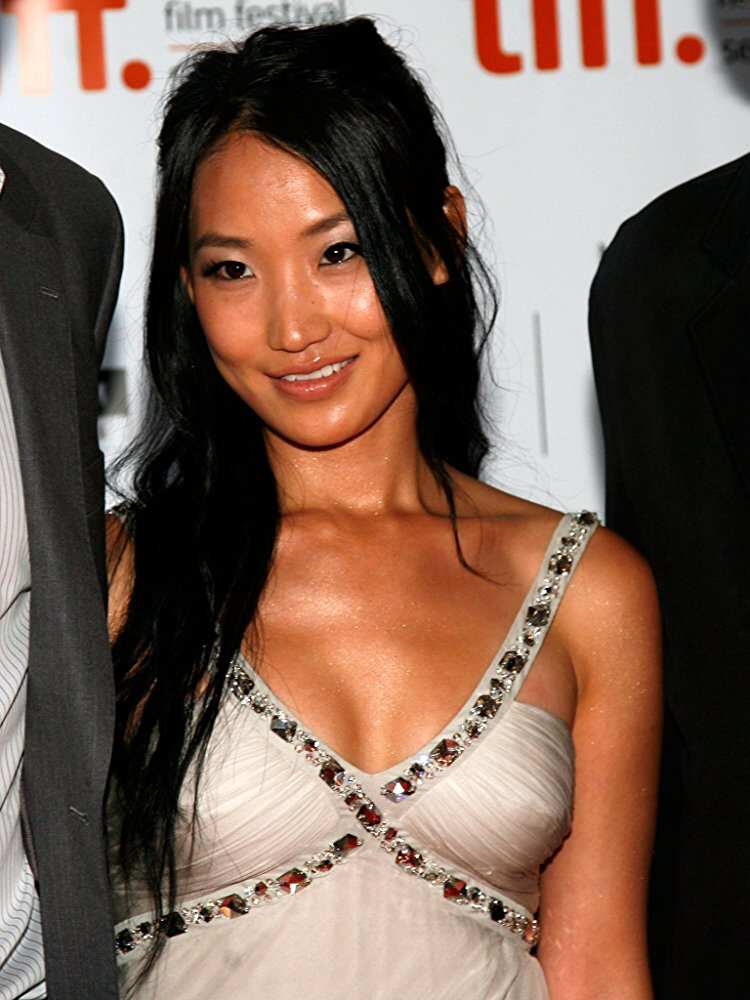 You must have heard of Alice Kim, Nicolas Cage's former wife. However, be sure that we have even more to tell you about her. You are just a step away from finding out more about her biography, relationship with renowned actor, and their lovely son.
Alice Kim profile summary
Full name: Alice Yung Kim
Date of birth: December 27th, 1983
Age: 35 years old
Birthplace: Los Angeles, California, USA
Marital status: Currently single; ex-husband – Nicolas Cage (2004-2016)
Nationality: American
Height: 163 centimetres (5'4'' feet)
Profession: Waitress, actress
Net worth: 20 million US dollars
Alice Kim Cage bio and facts
The former wife of Nicolas Cage was born on the 27th of December in 1983 in Los Angeles, California. Very little information is known about her childhood. All we know is that she grew up in an ordinary family of Korean origin. Her relatives once moved from Korea to the United States of America, so the girl was brought up in the traditions of Eastern culture.
Having received school education in one of the public schools of Los Angeles, the miniature and beautiful Kim (Alice Kim height is 163 cm or 5'4'' ft.) decided to try herself as a model. Unfortunately, this idea was not crowned with success, and the young lady changed her occupation, remaining in the entertainment sphere. She got a job as a waitress in a Korean restaurant, in which the fateful meeting with her future husband took place.
When Alice and Nicolas met, she was only 19 years old (now Alice Kim is 35 years old), and the actor was already 40. However, this age difference did not prevent the couple from falling in love at first sight. Already after a couple of months of relations, the couple arranged a wedding on June 30, 2004.
Alice Kim cheating and divorce
Nicolas Cage filed for divorce from his third wife Alice Kim in 2016. The reason for the divorce was Kim's unfaithfulness. Alice had an affair with another man and was seen with him in Nevada. Lovers easily appeared in public. The actor called his wife to straight talk, and Kim admitted to the extradyadic relationship. As it turned out, the romance lasted quite a long time.
The actor found out that Alice was cheating on him while he was at the Cannes Film Festival. Until 2016, Cage last visited Cannes in 2014. Respectively, his wife cheated on the actor for more than a year and a half.
Nicolas Cage and Alice Kim son
Despite the unfortunate marriage and all the problems highlighted on the internet, we are not to judge their couple. This relationship lasted for 11 years and it "gave fruits." By that, we mean their mutual child – Kal-El. Cage's son was born on the 3rd of October in 2005. The boy's full name is Kal-El Coppola Cage.
READ ALSO: Jordyn Taylor: age, ethnicity, parents, relationship with Trevor Noah
You might wonder what a strange name for a kid and what this Coppola surname is, but let us explain everything to you. First of all, the first name is after the comics Superman name. The middle last name Coppola is the real surname of Nicolas Cage.
If you did not know, the actor took a nickname Cage in order to develop as an actor independently. His uncle Francis Ford Coppola is a famous director, and Nicolas did not want to grow in the light of his fame.
Back to the boy, he is currently 13 years old and trying himself as an actor as well as his parents. His first work was dubbing young Bruce Wayne (Batman) in Teen Titans Go! To the Movies in 2018.
Alice Kim net worth
Alice Kim Cage benefits a lot from her multiple activities. Thanks to her work in a night club and acting career she managed to build net worth in an amount as much as 20 million US dollars. The woman had a short actress career and starred in two movies.
They are:
Next (2007)
Grindhouse (2007)
As for Alice Kim net worth, we must say, this is quite a considerable figure which is only 5 million US dollars less than Nicolas Cage's one. Pointedly, the woman also made a profit from the divorce with her famous husband.
Now you know everything you need about Alice Kim except the fact she is the ex-wife of Nicolas Cage. Many people might judge her for she has become the reason for divorce, but it will be definitely exaggerated. Celebrity's life is always under the public's loupe, making some aspects of it not private at all. In such cases, we forget that they are ordinary people, who face problems sometimes and even can make mistakes.
READ ALSO: Robert De Niro first wife Diahnne Abbott bio: top 10 facts about the actress
Source: Legit.ng