Simon Halls bio: age, net worth, wife, birthday
Over the years, Simon Halls has achieved great success in his line of work as an American publicist. Throughout his career, he has constantly received special mentions in top-performing movies. As his career involves boosting the careers of movie stars, he has largely contributed to the growth and success of many in the industry of film and entertainment.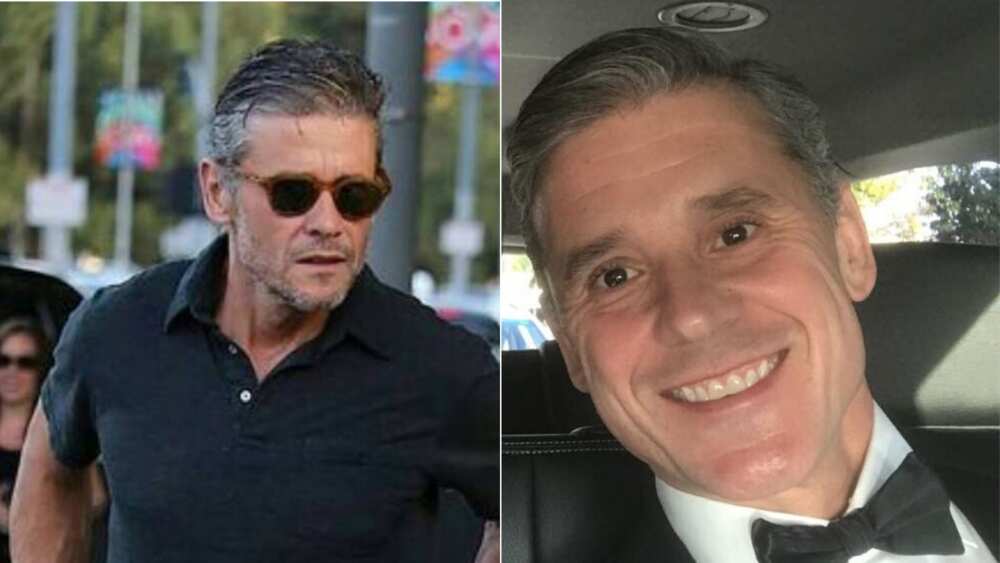 He is a tall and handsome man who is admired for work, among other things. Discover more about his past and present life today.
Simon Halls profile summary
Full name: Simon Halls
Date of birth: January 12, 1964
Age: 55
Occupation: Publicist
Marital status: Married
Spouse: Matt Bomer
Children: Kit, Henry, and Walker
Hair color: Black and grey
Eye color: Brown
Early life
Halls was born on January 12, 1964, in Toronto, Canada, where he was also raised. Information on his parents and siblings are not disclosed to the public. He moved to the United States to pursue his university studies at the University of Southern California.
While at the university, he got the chance to interact with people from different parts of the world, and this experience significantly impacted his life. During this time, he became interested in becoming a publicist, which he ended up pursuing passionately.
Career
After graduating from university, he opted to remain in the U.S. to actualize his dream of working as a publicist. He landed a PR job at Warner Bros, a well-known entertainment and motion pictures company. As he was very eager and willing to learn as much as he could concerning his line of work, he not only worked at Warner Bros but also in many other PR companies.
After a while, he got a job as the Public Relations Manager of the first McDonald restaurant in Russia. After two years, he traveled back to the U.S. Back in America, he got a job at BWR Public relations, a reputable PR company. While at BWR, he got the chance to managed the campaigns of several movie stars such as Jude Law and Sarah Jessica Parker, among others.
In 1995, Simon and a few others teamed up to form Huvane Baum Halls, a PR agency. With time, the agency's high performance facilitated its growth in popularity, attracting movie stars such as Jeniffer Aniston, Gwyneth Paltrow, and Russel Crowe.
In 2001, Halls and his partners decided to sell their agency to PMK to form a merger. He worked at the merger up until 2009 when he started another agency known as Slate PR. Currently, this agency has more than 450 clients. Some of them include Ryan Murphy and Ridley Scott, among many others.
Who is Simon Halls' partner?
Simon Halls wife does not exist as he is an openly gay man. Halls is married to Matt Bomer, a popular American actor. The two exchanged vows in 2011 but kept it as a secret until 2014.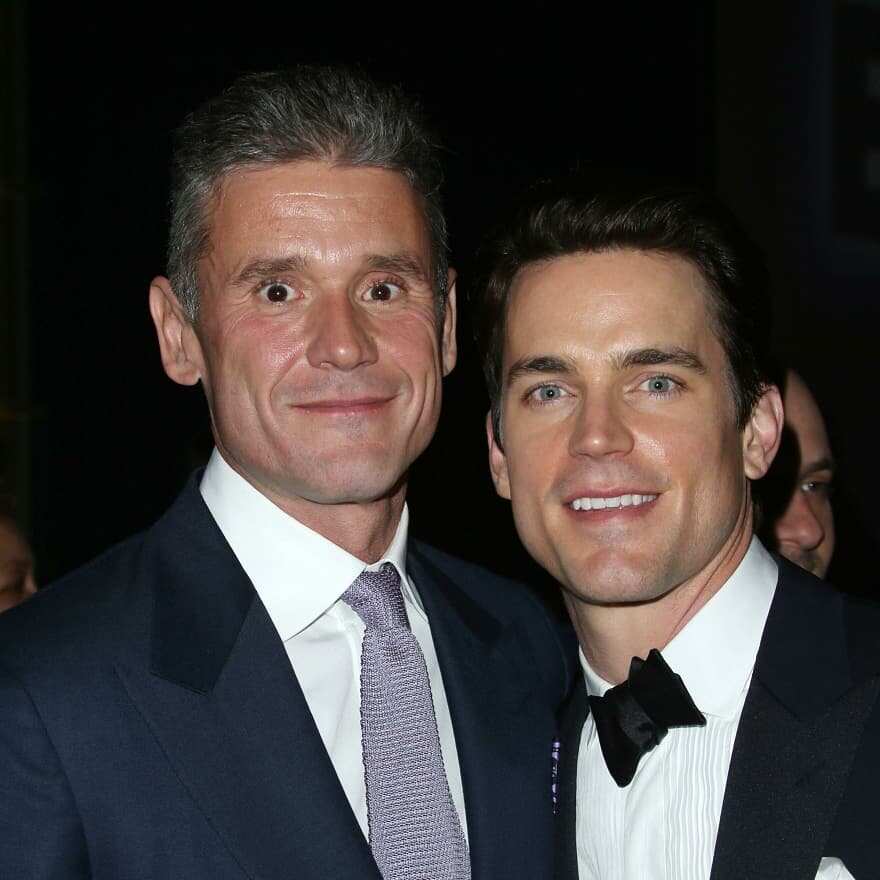 In an interview with Out magazine, Matt Bomer openly talked about his relationship with Halls. Matt and Simon Halls wedding took place in 2011, and this is what Matt had to say about it at the interview,
"It was very chill, very small — only our nearest and dearest. There's a security, a validity of knowing that it's legal. It's hard to put into words. It's just a feeling, I guess — something about saying vows in front the people around you who love and support you. I think it was good for our family."
On Simon Halls birthday in 2018, Matt Bomer posted him on his Instagram page as it was his 54th birthday. This is what he wrote on the caption,
Happy birthday to the greatest man I know! So thankful to have you in my life, and for all the love and joy you bring to our family.
The couple has three handsome boys; Kit, Henry, and Walker.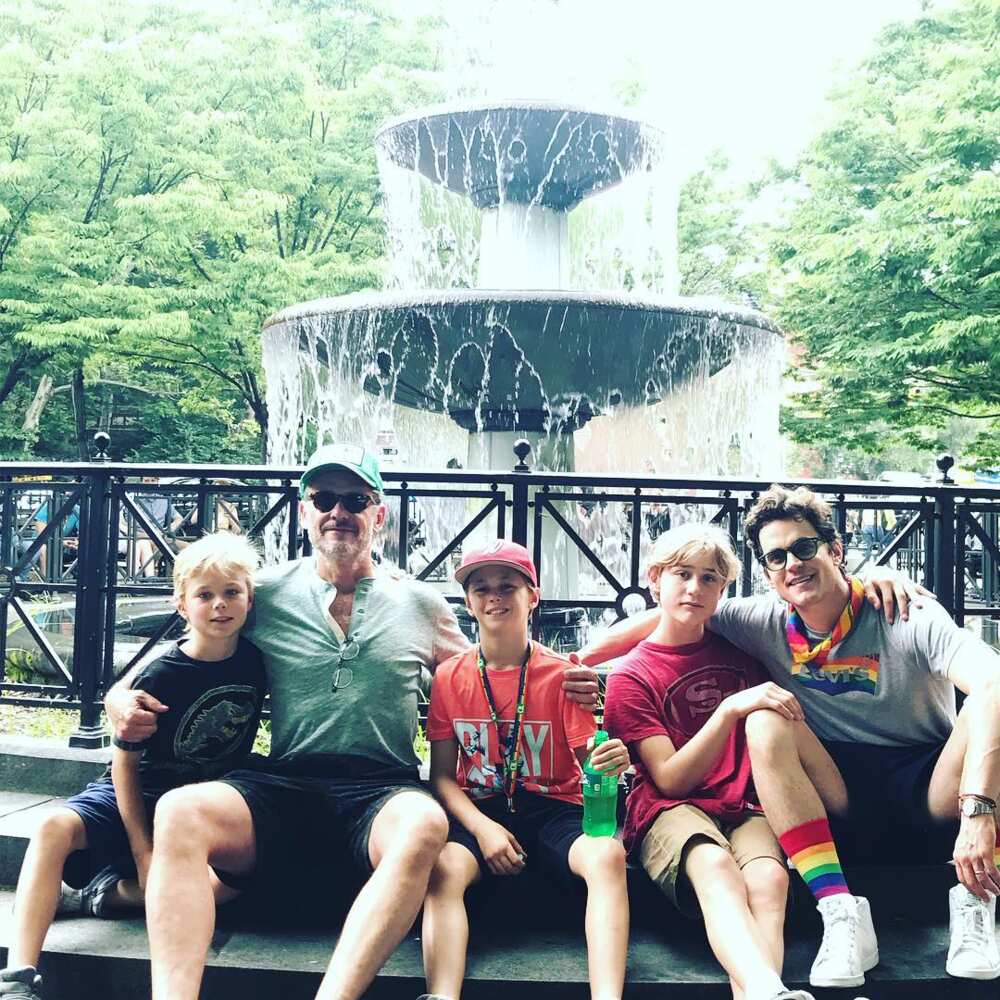 Simon Halls net worth
Through his exceptional dedication, passion, and hard work in his endeavors over the years, he has accumulated a significant amount of wealth. Although he may not be as wealthy as his husband whose net worth is around $9 million, he has made a fortune for himself. Simon's net worth is considered to be $2.5 million.
Simon Halls age and measurements
He is currently 55 years old, turning 56 on January 12, 2020. Simon Halls height is 6 feet and 2 inches (1.88m), and his weight is around 82kgs.
Simon Halls is a great example of an ambitious man who pursues excellence in all his endeavors. He is dedicated to his work and family, and these are some of the most important things that should be truly valued in one's life.
Source: Legit.ng