Huge Tragedy As 12-Year-Old Son Shot, Killed Nigerian Mum in US
A piece of news that would be described as shocking yet devastating is the death of a Nigerian woman in the United States
A 12-year-old boy and son to a 29-year-old woman identified simply as Ayobiyi Cook shot and killed his mum at their home in Forestdale, Alabama, United States
Meanwhile, after a series of interrogations by detectives, he disclosed it was not intentional, even as the father has announced burial arrangements
A 12-year-old boy has admitted to shooting and killing his Nigerian mom after initially lying to detectives about what happened, authorities in the United States said.
According to a report by Leadership, the Jefferson County Sheriff's Office in Alabama said deputies began investigating the death of a 29-year-old woman in Forestdale, Alabama, on Monday, August 8.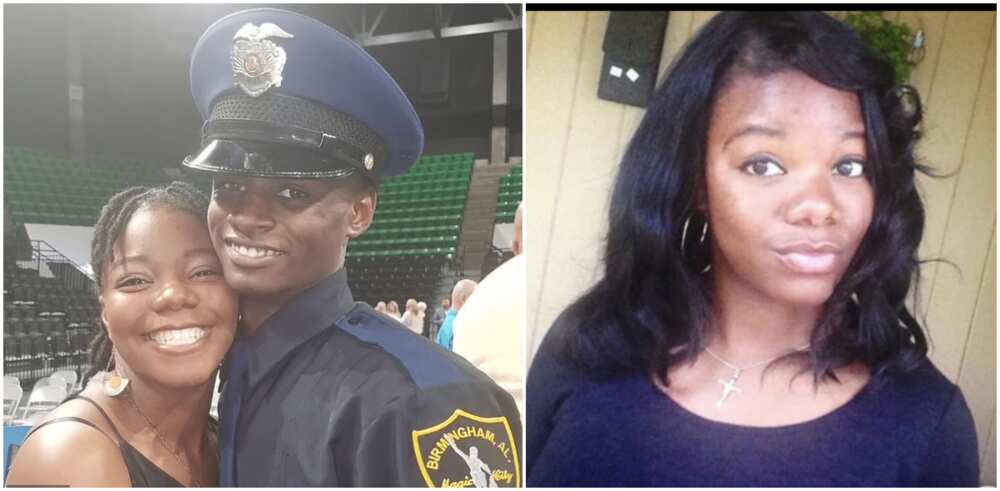 The woman
The woman has been identified as Ayobiyi Cook, The Punch reports added.
During the investigation, detectives determined that Cook's 12-year-old son, who has not been named, unintentionally discharged a firearm, striking and killing his mom.
The sheriff's office said in a news release that:
"The child originally fabricated a story that detectives determined was not possible.
"The child eventually gave a true account of what happened."
Police findings
Investigators said evidence supports that the shooting was unintentional.
The boy's family, who he will remain with, has been cooperative, the department said.
The case will be addressed through the family court system.
Cook's husband reacts
Cook's husband, Djuan Cook, said she was known as "Yo" or "YoYo." He posted on Facebook that funeral arrangements would be held on August 12.
He wrote:
"Orange was Yo's favorite color so feel to wear it as we celebrate her life."
Nigerians react
Nigerians took to the official Facebook page of Legit.ng and reacted to the development.
Aburo David Olayinka said
"That is one of the disadvantages of liberalizing the possession of firearms.
"May her soul rest in peace."
Racheal Nike Okwu said
"I pray they should not legalize gun in Nigeria. Casualties will be many."
Sandra Amaka Onyeagba prayed
"God have mercy on us, may we not give birth to a child that will send us to an early grave AMEN."
Onyinye Igwe stated
"Worst guilt to live with for the rest of his life."
Batey Patience said
"Too much right in USA too bad for children upbringing."
Shura Sorkina urged
"Send him back to Nigeria to suffer because Nigeria is already a jail...so sad RIP to his mom."
Egwu Anthony Young
"USA citizens all have guns in their house."
I'm really in sorrow but can only thank God: Father of 5-year-old girl killed by her proprietor speaks in clip
Meanwhile, Legit.ng had earlier reported that the dad of the 5-year-old girl who was murdered by her school proprietor has expressed sorrow over the incident that cut short his daughter's life.
In a recent video shared by @dailytrust, the heartbroken man tearfully told newsmen that in spite of the sad incident, he can only thank God.
While stating that he leaves God to take vengeance, the deceased girl's father added that it is an incident he will take to the grave.
Source: Legit.ng