Is It a Crime To Be Mercy Johnson's Daughter: Actress Says Teacher Intimidates Purity Due To Dislike for Her
Nollywood actress Mercy Johnson has got her colleagues and fans talking on social media after she made a post about her 1st daughter Purity
Mercy revealed that a teacher from Purity's school has been intimidating her child since she resumed
The film star went on to narrate the incident that broke the camel's back for her, adding that she is waiting for how the school is going to address the matter
Actress Mercy Johnson has revealed that a teacher in her first daughter Purity's school who does not like her has been intimidating her daughter.
According to her, since her 8-year-old daughter resumed at her new school, she has been complaining about a particular teacher who comes to her class just to let her know that she does not like the actress.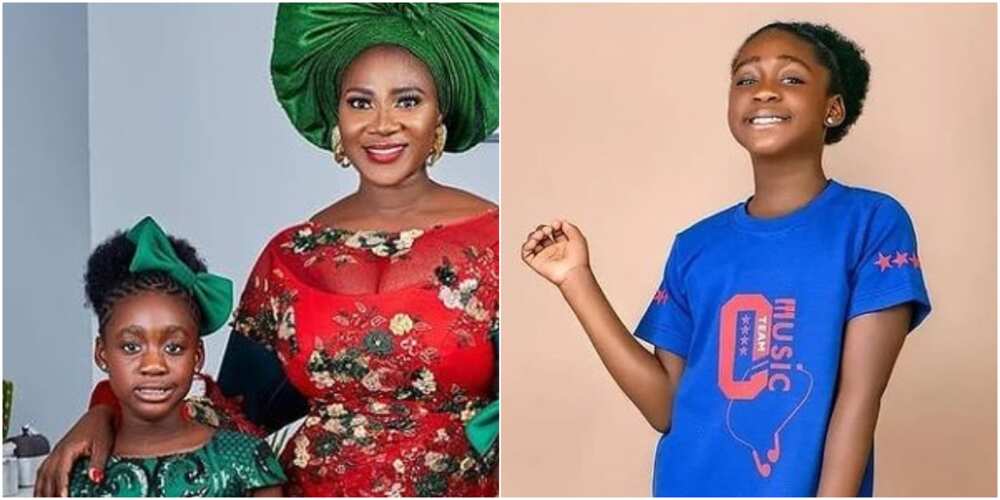 Mercy Johnson opens up on teacher intimidating her daughter
The actress stated that Purity reports the matter to her every day but she just believed that she's just worried because it's a new school.
PAY ATTENTION: Install our latest app for Android, read best news on Nigeria's #1 news app
She wrote:
"A teacher at my child's school has been b*llying my daughter constantly for 2 weeks. She is not her class teacher, yet she shows up at her class everyday to intimidate her! uses biro to flick her hair. She tells her to her face that she does not like her mother, tells her that celebrity kids are badly behaved and she should not bring her aura, she should stop feeling proud, she should not bring her online drama to school."
What broke the camel's back was when she confronted the teacher after she found her daughter crying in school yesterday. According to her, the teacher punished only her daughter after she pushed a classmate who first pushed her.
She wrote:
"Since I was around, I took the opportunity to meet this teacher politely and I could see she has been waiting to tell me how much she hates me... she tells me to my face that she does not care and she will punish her anytime she likes."
Read her full post below. Swipe left to see more:
Nigerians react to Mercy's post
omawonder:
"What???? That teacher needs to be sacked! Please what is her name?"
communicatorclothiers1:
"Dear sis, kindly withdraw her from school cos of her own mental health."
thebeverlymoore:
"Make sure that teacher, learns a lesson, i don't like bullies, and children need to be protected at all costs."
oluwafemipage:
"This is so Sad."
lemmiecakes:
"How do people transfer hatred? From generation to generation? Hating someone that doesn't know you!!!"
Mercy Johnson's reaction to her mother-in-law's question about another child
Mercy Johnson shared a hilarious video showing her reaction whenever her mother-in-law looks at her and asks when her second child and only son Henry is getting another brother.
In the video, there was a background voice screaming and the film star was imitating the voice.
Mercy squeezed her face in a way that says she dreads the question while covering her mouth with her hands as if to tell her mother-in-law not to ask the question again.
Source: Legit.ng