Wizkid is The Biggest African Music Export Ever While Davido is Hardworking, Free-Spirited, Singer Dreycoded
Nigerian fast-rising singer Dreycoded has said he will cry all day long if he wins the coveted Grammy for his songs
The Connected singer made a list of singers he looks up to in the Nigerian music industry and gave his reasons for picking them
Dreycoded also spoke on the impact of social media on entertainers' careers and how he used it to relate with his fans
Every singer aspires to bring home a Grammy one day as it is a reward for his/her hard work. Fast-rising Nigerian Afro-pop singer, Dreycoded, shared how he will react to his achieving such a feat.
The singer who just released a single title Connected said he will be so excited that he end up crying all day. He had a brief chat with Legit.ng on his music career.
On the experience gathered in the Nigerian music industry so far, Dreycoded who was born as Sulaiman Adio Alaga shared with us some of the knowledge he has acquired. He said: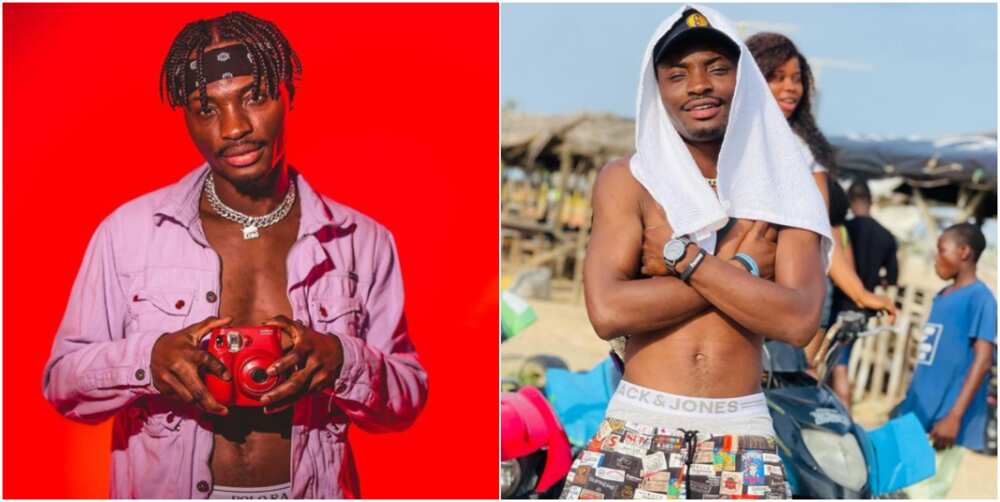 PAY ATTENTION: Install our latest app for Android, read best news on Nigeria's #1 news app
"For up-and-coming artistes and even established stars, it is important to never stop working; it is equally important to connect with people, to be down-to-earth and to show respect to DJs because they are the ones who can put you out there."
The Connected singer admitted that social media has helped many celebrities propagate their talents. He confessed that his Instagram handle, with over 65k followers has played a major part in allowing his fans to relate with his songs and him connecting with them. He claimed social media had a great impact on his career.
Mostly through my social media, my best experiences are when people send me a video of them singing my songs word for word or show up when I am performing at a concert or anywhere
Dreycoded, in his foray into music, has some singers he looked up to and hold in high esteem. He listed some of his musical role models and mentioned his reasons for selecting them.
"The first role model is Wizkid, who arguably is the biggest African music export ever; then there is Kizz Daniel, he has a unique sound which makes him different; then Omah lay, one of the most talented artist right now and Davido, who is so hardworking and free-spirited."
When asked what his reaction would be if he were to win a Grammy just like his role model Wizkid, Dreycoded said:
"Cry all day"
Speaking on the trending baby mama syndrome and reacting to the popular notion in society that male musicians are playboys, interested in flings instead of long-term relationships instead settling down with a woman as a wife. The singer said he doesn't want a baby mama but rather prefers to settle down, marry a woman legally and stick with her all his life.
"I don't want a baby mama at all; I will simply get married and stick to one woman all my life."
Bury me with Wizkid's towel
Legit.ng recently reported that during Wizkid's concert in Texas, the singer threw his sweaty towel into the huge crowd and it caused a bit of ruckus.
After series of arguments about who caught the towel or who the singer actually meant to give, the ladies eventually decided to divide it.
One of the ladies who was lucky enough to get a piece of the singer's cloth noted that when she dies, she would want to be buried with it.
Source: Legit.ng