"If I die today, you killed me": Voice Note of Mohbad begging & warning his Wife leaks
More details about the passing of young Afro-street pop singer Mohbad have emerged online as a voice note discussion between him and his wife leaks
In the leaked tape, Mohbad was heard pleading with his wife, Wunmi, not to kill him with some of the things she was doing because of the effect they were having on him
At some point in the leaked audio, the singer could be heard noting that his wife's family were threatening his life, even though they knew his health situation
The death of a famous Nigerian singer continues to stir emotions and reactions online as more details about his passing emerge.
A leaked conversation between the late Afro-street pop artist and his wife has gone viral, leading to queries about Wunmi's involvement in his death.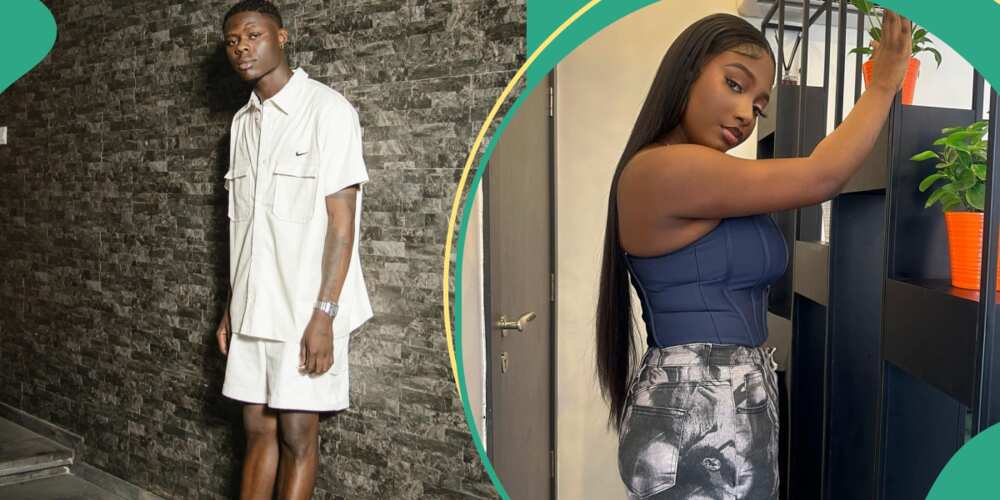 During the leaked conversation, Mohbad begged his wife not to kill him. He noted that some things she did to him were putting him on the edge.
He reiterated in the leaked audio that if he died, she would suffer even though it might not be from him.
Why did you call my mum to make her sad - Mohbad queries wife
The deceased singer was also asked why his wife had made it a habit to call his mum and make her sad.
He also noted that his wife's family have been seeing what she was doing to him, and they have chosen not to interfere.
Listen to the leaked audio below:
See some of the reactions the leaked audio stirred
Fans of the singer have begun to call for the arrest of Mohbad's wife, while others have said the leaked conversation is just a regular marital squabble. See the comments below:
@kwin_kaycee:
"So dey should not have misunderstanding again. Come and read my chat with my man, we have killed ourselves inside that chat like 100 times and wished we Never met each other like 2M times."
@yungkumzee:
"They just trying to pin his demise on the innocent lady .. why dem rush go bury am without autopsy ? Why did his family bury him in such short notice ? If he was Muslim I will understand but his father is a pastor..."
@onyinyechi.ms:
"When money is no longer the problem may our health not fail us."
@miwasignaturepalace_:
"Couples fight. They make up and break up. Ase ni screenshot yi."
@iameniolamyde:
"At this point , be like everybody around this boy Dey crase."
@db_naturals_:
"Y'all should stop this narratives. Couple fight and sometimes say all kinds of things to each act other.."
@rhukieee:
"Dudes been trending more than when he was alive."
@ekinadese_suga:
"Abeg let the wife be… she has her baby to care for.. to me this is a normal fight and argument btw partner…"
@officialmrwise:
"The point here that he has accused many people of killing him, now he's dead and it is hard to pinpoint one person responsible, family calling his wife, friends calling record label.
@gasper404:
"This mohbad story is beginning to look like someone who ended it all himself to end all this pains."
@_lov_issabella:
"They want to frame his wife so badly,I pray she gets out of all this with a sane mind."
Fans storm Naira Marley's pages, drag him over Mohbad's death
A previous report published by Legit.ng noted when fans stormed Imole's former record label bosses' page, calling him out for having a hand in the singer's death.
The social media page of Naira Marlian has also been littered with curses, insults and unfounded allegations.
Hours after Mohbad's death, his wife, Wunmi, took to social media to reveal her husband lived in constant fear because of numerous threats from his former record label, Marlian Records.
Source: Legit.ng