"Apply Now": FG Gets $500m, Issues Registration Link for AI Training Ahead of One Million Jobs, Sets Age Limit
The National Information Development Agency (NITDA) has opened an application for training in Artificial Intelligence
The agency released the link and said the training is for Cohort 11 for beginners and intermediates
This is as the minister of Communications and Digital Economy said the Nigerian government has secured $500m to empower Nigerians
The National Information Development Agency (NITDA), under the Federal Ministry of Communications and Digital Economy, has opened an application for group training of Artificial Intelligence (AI) developers in Abuja.
The agency revealed the information on X, formerly Twitter, on Wednesday, August 31, 2023, and said the group training is for Cohort 11 AI developers.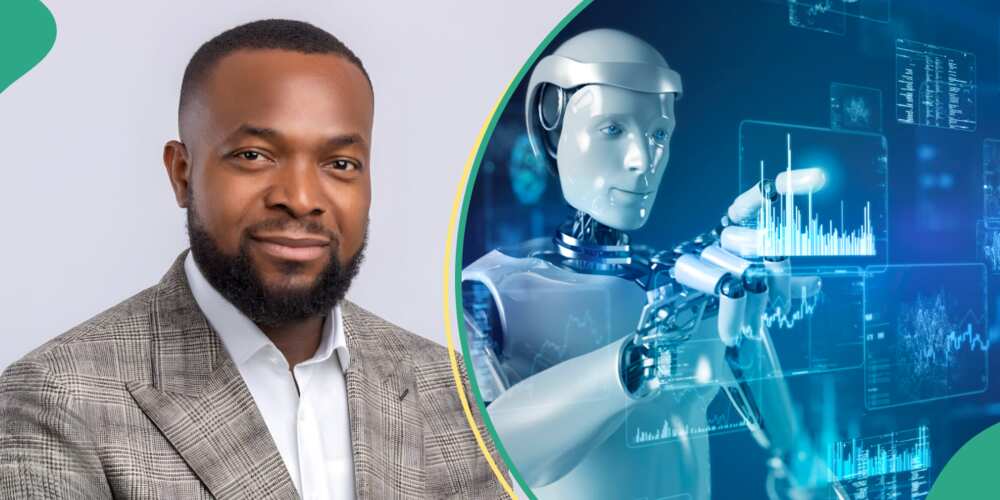 FG sets age limit, includes NYSC members
According to NITDA, the free monthly programme would be held at the National Centre for Artificial Intelligence and Robotics (NCAIR), Abuja, and aligns with the agency's aim of training one million Nigerian developers.
NITDA revealed that two tracks are available for diverse skill levels: the Beginner and Intermediary.
The Guardian reports that the training is open to Nigerians aged 15 and above, including National Youth Service Corpos (NYSC) members, students, graduates, and tech buffs.
The agency said it is open to those with logistics arrangements or who live in Abuja.
FG promises to partner with Google to create one million jobs
The training may need to be connected with the plan of the Nigerian government to partner with tech giant Google to train Nigerian youths to create about one million jobs.
In July, The Nigerian government told the search engine giant that it is ready to collaborate with Google to create one million jobs in Nigeria.
Special Adviser on Special Duties, Communications, and Strategy to President Bola Tinubu, Dele Alakee, gave the assurance during a visit by Google's Vice President Richard Gingras visited the president.
The president told the Google boss that Nigeria has a creative and talented youth population ready and primed to learn, particularly in this digital age.
Meanwhile, the minister of Communications and Digital Economy, Bosun Tijani, recently said that the Nigerian government had access to about 500 million dollars to begin a local funding programme.
FG secures $500 million for Nigerian startups
Tijani said the initiative would enhance innovation and entrepreneurship within Nigeria's digital sector.
He said:
"So we've got access to about half a billion dollars to start local funding."
He added that by domestic funding, the government wants to promote the growth and development of homegrown enterprises, eventually contributing to the country's economic progress.
Tinaji assured Nigerians that the half a billion dollars announced for local financing is the beginning, stressing that more investors be onboarded to increase funds available to support Nigerian entrepreneurs.
For details and applications, applicants on the beginner's level can register at https://bit.ly/3SvJ2Zy, while https://bit.ly/3Szm17R is for those applying for the intermediary level.
"Apply Now": Google releases N259 million for Nigerian, other African startups to solve problems around them
Legit.ng reported that tech giant Google has perfected plans to help startups in Nigeria and other parts of Africa with technology to solve complex local problems.
The tech company is championing the project through its Startups Accelerator: AI First initiative.
The company explained that the development aims to support African startups looking to use Artificial Intelligence (AI) to solve challenges, especially the ones around them.
Source: Legit.ng