"Many Live Below $1.95 Per Day:" FG Unveils Plan to Lift Millions of Nigerians Out of Poverty
The Ministry of Humanitarian Affairs and Poverty Alleviation has disclosed a trust fund would be created to fight poverty in Nigeria
The Ministry stated that the FG hopes to lift millions of Nigerians out of poverty by 2030
It called for financial help in terms of supporting and implementing programmes
Dr. Betta Edu, Minister of Humanitarian Affairs and Poverty Alleviation, stated on Thursday, August 31, in Abuja that the Federal Government would create a Presidential Humanitarian and Poverty Alleviation Trust Fund.
Edu, who spoke at the Bill and Melinda Gates Foundation's country director's visit to the humanitarian ministry, said the fund was one of many initiatives to help over 133 million Nigerians escape poverty and other humanitarian challenges.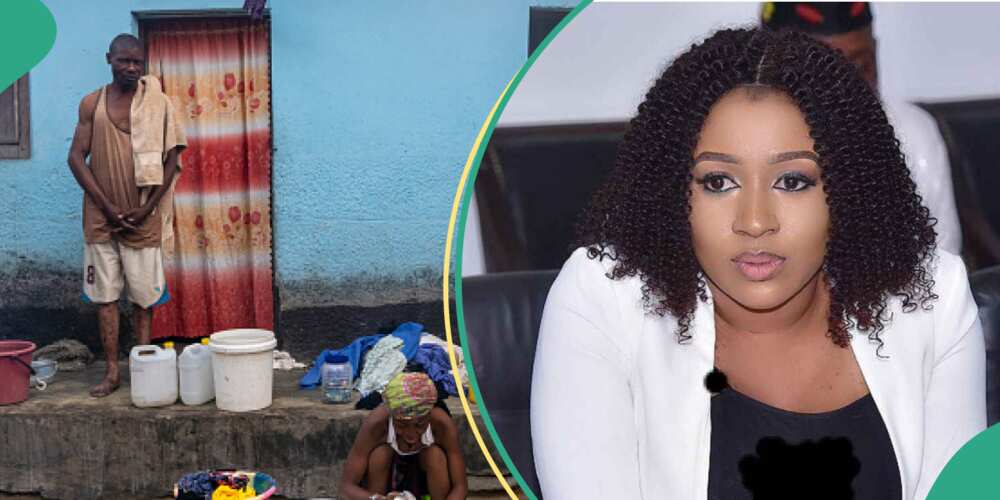 Recall that President Bola Tinubu recently announced fresh palliative for Nigerian students across federal institutions in the country.
Tinubu said that governors and local government chairmen should be held responsible if the distribution of subsidy removal palliatives is poorly managed.
Millions of Nigerians affected by humanitarian issues
Punch quoted the minister as saying more than 16 million Nigerians are affected by man-made and natural disasters.
She also lamented security concerns and instability in several locations in the country.
Edu stated:
But now the bigger one is here, which is poverty alleviation. The last statistics done by the Bureau of Statistics, says that about 133 million Nigerians are poor; that's multi-dimensional poverty, and then about 70 million of these people are extremely poor.
So, they're living below $1.95 per day. The President is committed to the SDG, which is raising these people out of poverty by 2030, and we need your help. We need your help! That's a lot of work, and I just thought it was important to get you to the table at the foundational stage.
She cited a new report by the National Bureau of Statistics which said nearly two-thirds of Nigeria's 200 million people now survive on less than $2 per day.
Edu pointed out that the ministry would require a great deal of technical assistance in order to create goals and develop programmes to help people escape poverty while also meeting humanitarian needs.
She said the ministry needs financial assistance to support processes, programmes, and implementation.
The minister said the Presidential Humanitarian and Poverty Alleviation Trust Fund is one of the innovations introduced to address the issue.
Subsidy removal: Tinubu's palliative committee gives fresh update
Legit.ng had reported that the Palliative Committee on Subsidy Removal set up by Tinubu met on Saturday, July 15 in Abuja.
The conference was attended by the governors of Bauchi, Charles Soludo of Anambra, Kaduna, Uba Sani, and Benue, as well as officials from organised labour and civil society organisations, according to Premium Times.
Source: Legit.ng