From N900k to N2.7m: Price of Tokunbo Cars Jumps Three Times Due to Naira Slump, High Cost of Import
The prices of Tokunbo cars have increased in recent times due to naira woes and import tax
Transport companies are finding it hard to restock their fleets
Dealers urged President Mohammadu Tinubu to reopen the land borders so that vehicles can enter without hinderance
Prices of foreign used cars, also known as "Tokunbo", have increased by as much as thrice in some regions, inflicting hardship on Nigerians and constraining the economy.
According to The Sun report, Vehicle dealers point out that the worrying development is a result of the naira's sharp fall amid market volatility.
Other contributing factors are hefty customs, levies, and taxes, the Nigeria Customs Service's (NCS) VIN valuation policy, increased poverty, and diminished consumer purchasing power.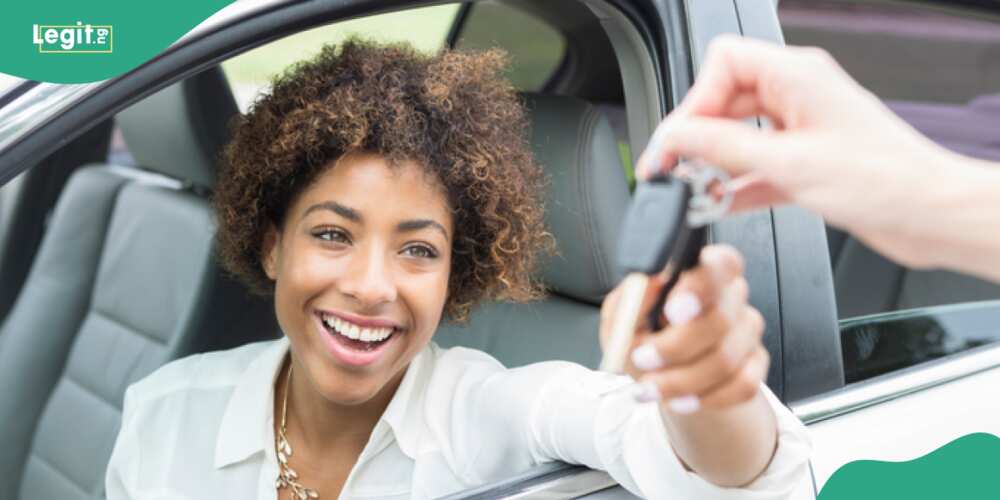 Legit.ng earlier reported that the ongoing foreign exchange rate reforms by the Central Bank of Nigeria (CBN) have hit the maritime sector with a 40% increase in the exchange rate used in calculating import duty.
PAY ATTENTION: Follow us on Instagram - get the most important news directly in your favourite app!
The Nigerian government recently began the issuance of a Proof of Ownership Certificate (PoC) for all classes of vehicles nationwide.
Cost of cars skyrocket
The change has made it difficult for transport companies to restock their fleet, requiring them to use beaten-down trucks that frequently break down or cause accidents.
According to research by Daily Sun, the average price of a Golf 3 sedan used for intra-city and inter-city transportation, which had previously sold for between N900,000 and N1.2 million before the currency fall and the elimination of subsidies, is now N2.7 million.
An identical rise was noted in a Toyota Sienna. The amount increased sharply from N6 million to roughly N10.
The price of a 2012 Honda Accord has increased from N6.5 million to between N8 and N10 million.
Prince Ajibola Adedoyin, President of the Association of Motor Dealers of Nigeria (AMDON), warned the Daily Sun that if steps are not taken to make car importation more affordable and simple, the nation will soon come to a grinding halt.
He claims that dealers and Nigerians, in general, are getting the short end of the stick as a result of the VIN value policy of Customs and the skyrocketing cost of importing vehicles.
He urged Customs to remove the 10-year age restriction on imported used cars and instead focus on guaranteeing only safe cars, without onerous age restrictions.
He said:
"You know that a 17-year old vehicle may be healthier than a 10-year-old that has turned to scrap. Age is not particularly a measurement of healthier vehicles. It's maintenance. So, the government should allow older but healthier vehicles into our shores to save this economy.
"I can't buy a vehicle for $700 for instance but pay an equivalent of $1,800 as the duty alone. Other levies and taxes aren't yet imputed. When you add all those and your little profit margin, you can then ask; who will buy such?
"How many Nigerians will afford it with the weak purchasing power crisis. That is the reason that many Nigerians, including transporters, are riding rickety vehicles and endangering the lives of commuters…"
The need to reduce tariffs on imported autos
Adedoyin requested that the federal government reduce the existing 35% tariffs on imported autos to between 5 and 10%.
He urged President Bola Ahmed Tinubu to swiftly reopen the land borders so that vehicles may enter from there instead of requiring importers to transit their containers through Lagos, which has a significant impact on import costs and vehicle prices.
In the meantime, the Customs management has instructed its officers to abandon the VIN valuation strategy and return to the manual technique of determining value on used automobiles after observing a consistent fall in income collection from imported pre-owned vehicles through Nigerian ports.
It has been noted with great concern that examination and valuation officers are not adhering to the procedure for examination, valuation, and release of used vehicles, according to a circular to that effect marked NCS/T&T/2023/014, signed by the Assistant Comptroller General, Tariff and Trade, C.K Niagwan, and dated August 24, 2023.
In order to electronically calculate the import value of all used and new automobiles delivered into Nigeria, Customs established the VIN valuation in February 2022.
The valuation policy increased the amount that importers and their intermediaries must pay the government in import duties in addition to giving the same model of cars uniform tariffs.
Also, Recall that President Bola Tinubu signed four new Executive Orders on Thursday, July 6, 2023, two of which stopped the new levy on imported vehicles and proposed a 5% tax on telecom. The Executive Orders suspended the import adjustment tax imposed on certain vehicles.
Nigerian Automobile Company Partners Government to Ease Transportation Costs with Electric Vehicles
Delta State Government and Jet System Automobile Industry Limited have forged a collaborative venture to ease transportation costs in the state, Legit.ng had reported.
The prospective agreement centres on embracing electric vehicles (EVs) and erecting hubs for charging said EVs across the region.
Amidst the substantial expenses linked to fuel commodities, discussions have commenced between the state administration and the enterprise regarding the potential of aiding local transport operators in embracing environmentally conscious electric vehicles for widespread transit purposes.
Source: Legit.ng