From Kitchen to Coconut Empire: How One Woman's Passion for Coconuts Became Multi-Million Naira Business
Coconuts, which are abundant in Nigeria, present a promising and lucrative opportunity in the business of coconut foods.
From coconut oil to coconut water, milk, flour, and snacks, demand for coconut-based foods is steadily increasing, fueled by growing health consciousness and awareness of their nutritional benefits.
Ebunoluwa Elizabeth Feludu and other entrepreneurs capitalise on this trend by establishing coconut food businesses, ranging from local street vendors to specialised restaurants and packaged product manufacturers.
Ebunoluwa grew up in Ibadan, surrounded by nature. Her mother studied Agriculture and worked at the Ministry of Agriculture, and her paternal grandfather was a very wealthy cocoa merchant who passed on before her birth.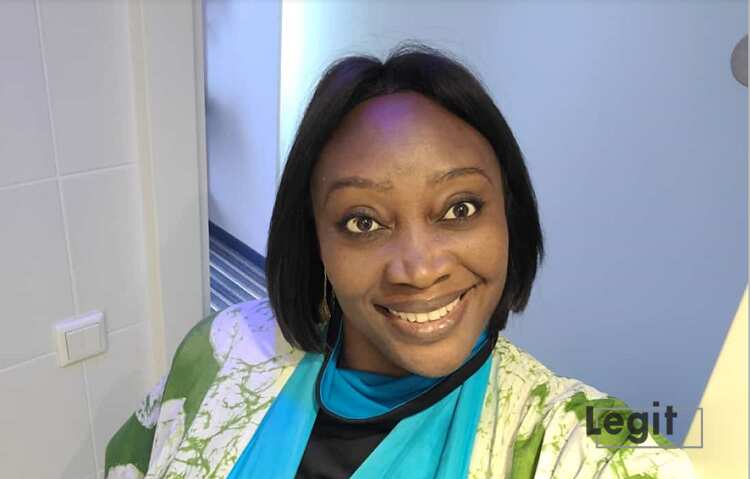 Ebunoluwa has been lactose intolerant all her life, so much so that in 2015, she violently reacted to milk. At that moment, she knew she needed to find an alternative to lactose.
PAY ATTENTION: Follow us on Instagram - get the most important news directly in your favourite app!
Naturally, her first thought was to explore an alternative which turned out to be coconut milk. It turned out so delicious that she began to offer it to guests to get their take.
Later on, when she got the opportunity to visit India, she learned and experienced everything about the coconut value chain, further sparking her interest to go into the coconut food business and founding JAM The Coconut Food Company.
She said:
JAM The Coconut Food Company started in 2016, in my kitchen. I've always been fascinated with business, and the process of identifying needs and creating value for customers.
I discovered there were many other people like me who were lactose intolerant and one of the first breaks we got when we started was to supply coconut milk to all Neo Café outlets across Nigeria.
The short life span of small businesses in Nigeria remains a pressing concern within the entrepreneurial landscape. Despite the country's vibrant entrepreneurial spirit, many small businesses struggle to survive beyond their initial years of operation.
For Ebunoluwa, it has been a different story, as she continues to thrive despite the near unpopularity of coconut oil products in Nigeria.
According to her:
It has been amazing. Our products are available in over 300 stores in Nigeria including Shoprite, Foodco, Ebeano chains and it also sold in the UK, US, Germany, South Africa.
You can also find our products in a lot of the leading hotels in Nigeria. We also offer B2B Production to clients and white labelling services for other companies so we produce coconut products for them and they add their label to it.
Running a business and engaging in academic interests simultaneously can be very tasking, especially for a mother and wife. Still, Ebunoluwa, who is currently pursuing a Master's degree in Sustainable Development Practice at the University of Ibadan, Oyo State, has managed to combine all of these well enough.
She said:
I have been very fortunate so far because I haven't had any major conflicts with my work and school schedules that couldn't be resolved. I've been very active with personal development for years and I've sort of mastered juggling both. As entrepreneurs, we need to constantly be at the cutting edge of knowledge.
The acquisition of raw materials poses a significant challenge for the coconut industry in Nigeria, highlighting a major bottleneck. Despite Lagos being the largest coconut producer in the country, its land size is comparatively small.
Although a good percentage of the coconuts we consume originate from Lagos, most of the supply is obtained from coconut plantations in Benin and throughout the West Coast region.
She said:
It was clear that we needed to design our own raw material strategy. We have started farming in lieu of our future raw material needs. In the interim, we source coconuts from farmers, aggregators and marketers.
We also sell coconut seedlings to other farmers who are interested in farming coconuts. The great thing about coconuts is the trees are viable for 70 to 100 years and they fruit at least 3 times a year. Many people don't realize that a coconut plantation on 1Hectare of land create N15Million revenue for farmers year on year for up to 70 years.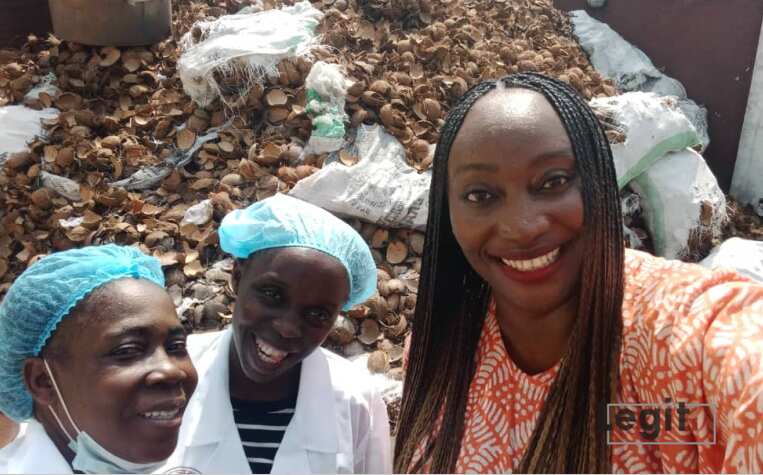 The business faces its share of challenges, ranging from the mentioned access to raw materials. Power inefficiency, human resources, and market expansion join that list, according to Ebunoluwa. She, however, chooses to focus on ways to surmount the endless challenges.
She said:
As an entrepreneur, you wake up to a new challenge every day, and our job is to dismantle those challenges. Yes, Nigeria has its own set of unique challenges, but so do all environments. However, I think what is most important in business is understanding that there will be challenges and having the grit and resilience to surmount them.
The market potential of coconut-based products extends beyond domestic consumption, as coconut foods also have export prospects. Their global popularity has allowed Nigerian businesses to tap into international markets.
With proper marketing strategies, quality control, and innovative product development, the business of coconut foods in Nigeria has the potential for sustained growth and profitability.
Meet Seun Sangoleye, young Nigerian woman revolutionalising baby food in Africa
In a related report, Legit.ng showcased Seun Sangoleye, the founder and Chief Executive Officer of Baby Grubz, an infant food company established in 2013.
Sangoleye's company relies heavily on natural local ingredients and traditional recipes for baby food and has been recording outstanding success.
Her path from computer science graduate to entrepreneur nutritionist began in 2012 when she became a mother for the first time.
Source: Legit.ng