Meet Seun Sangoleye the Smart Young Nigerian Woman Revolutionalizing Baby Food in Africa
Seun Sangoleye is the founder and Chief Executive Officer of Baby Grubz, an infant food company established in 2013.
Sangoleye company relies heavily on natural local ingredients and traditional recipes for baby food and has been recording outstanding success.
Her path from computer science graduate to entrepreneur nutritionist began in 2012 when she became a mother for the first time.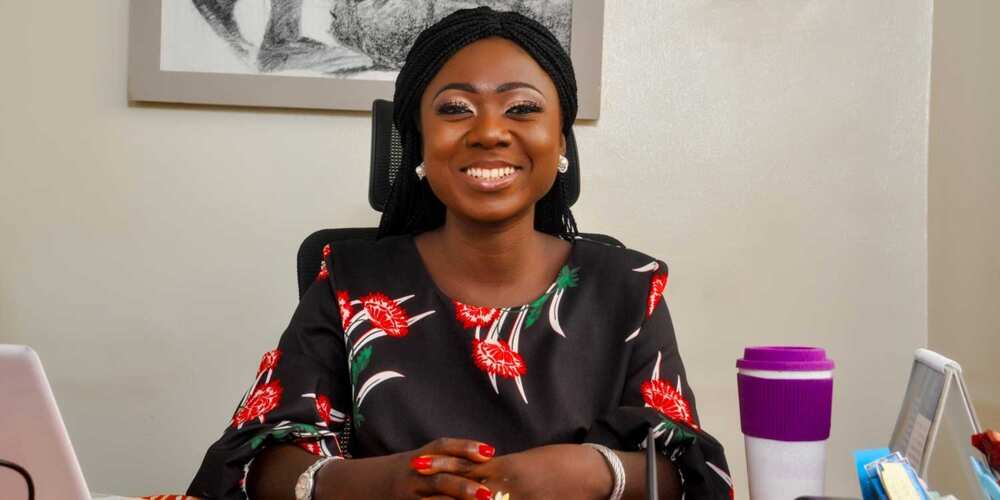 She said that the birth of her company started when her son refused to take baby foods she bought from the supermarket.
Desperate to find an alternative, she asked her mother, mother-in-law, and women at her church, but none of their suggestions worked.
PAY ATTENTION: Сheck out news that is picked exactly for YOU ➡️ find the "Recommended for you" block on the home page and enjoy!
Seun said:
"My idea about being a mother is I believed when the babies comes, you breastfeed them, and then somewhere along the way they start eating regular food."
When her son refused to eat her regular baby food she became desperate and searched online for help but found no local content on how or what to feed babies.
She said:
"Everything I found online was from the UK or US, but I noticed they all promoted food purees and thought, 'I can do that here!'
Struggling with getting it right during her child's complementary feeding stage, she decided to try something out herself.
The Experiment
Seun created a few different recipes from pureed fruits and vegetables, including bananas, sweet potatoes, and carrots, for her son to try.
To her surprise, he liked them and wanted more. Excited she became an evangelist of her recipe speaking to other mothers who were equally in love with the recipe. But it wasn't all success.
The set back
A few weeks after she began feeding her son her homemade baby food, she discovered he had rickets, a bone condition characterized by a deficiency of vitamin D, calcium, or phosphate.
Worried, she started to research and spoke with dieticians and nutritionists in order to determine what was missing in her homemade baby food.
She also focused on learning more about the nutritional needs of growing babies at each stage of their development.
The breakthrough
Finally, she discovered what was missing. Excited Sangoleye became an evangelist for tasty baby food, sharing the information she had with mothers and caregivers in online forums and social media channels like Instagram.
When she the testimonies poured in and the level of acceptability, she decided to make it a business.
She decided to start Baby Grubz in 2013, it has developed to a million-naira business picking several recognition from several reputable organizations such as the African Development Bank Group.
Baby Grubz has even expanded distribution across Nigeria, Ghana, and other West African mothers in the UK who are looking for familiar foods to feed their babies.
Her words:
"I didn't want to just use this info for my son and the few mothers on the forums. I wanted to do something that could help more African children and mothers."
Sangoleye today describes herself as a social entrepreneur committed to improving childhood nutrition.
Nigerian man buys Elon Musk's Starlink, shares experience, cost
Meanwhile, in another report, a Nigerian man has successfully imported Elon Musk's Starlink network and has shared his experience.
The new network will battle it out for data subscribers with MTN, GLO, and other telecommunication companies.
The Starlink network is said to provide faster internet speed, and will also have a wider reach.
Source: Legit.ng