Subsidy Removal, Exchange Rate, One Other Economic Decision Tinubu Wants to Make Immediately
President Bola Tinubu has promised three significant economic reforms as he is sworn in as president
Tinubu promised to review the naira redesign programme of the last administration
Tinubu also said his government would abolish multiple exchange rates and remove petrol subsidies
Bola Ahmed Tinubu is officially Nigeria's president and has begun making a series of economic policy pronouncements.
In his inaugural address, Tinubu promised many economic reforms he would execute from inception.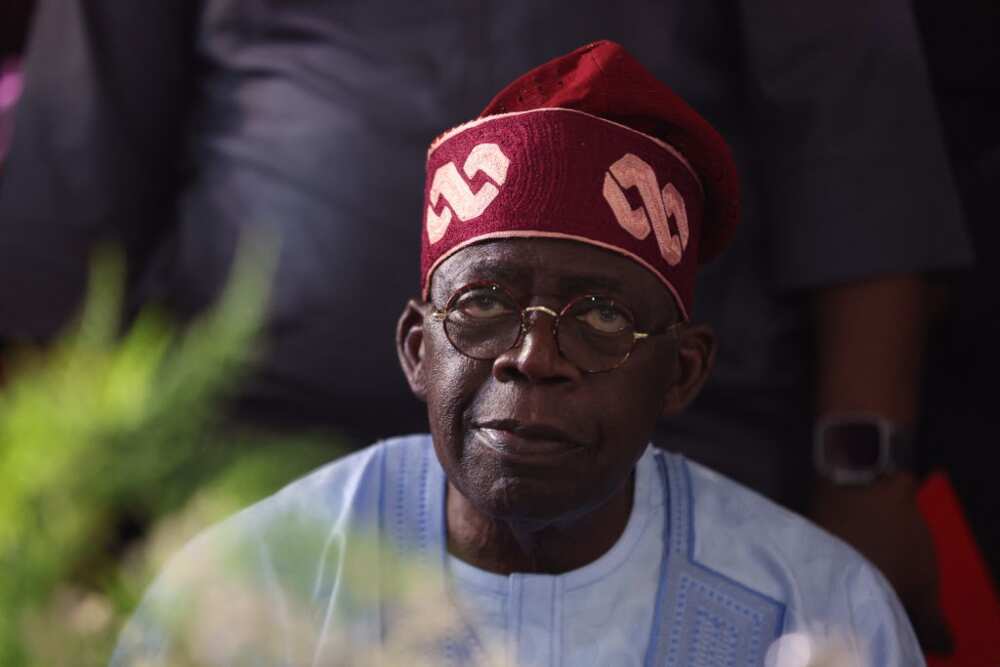 Petrol subsidy removal
Tinubu broached the contentious issue of petrol subsidy removal abandoned by his predecessor, Muhammadu Buhari.
PAY ATTENTION: Follow us on Instagram - get the most important news directly in your favourite app!
Buhari had fixed June 2023 to remove the petrol subsidy but abandoned it at the last minute, stating that the next government would decide.
In his inaugural speech, Tinubu stated that fuel "subsidy is gone forever" after years of Nigeria spending a vast amount on the policy, BusinessDay report said.
Tinubu said:
"On fuel subsidy, unfortunately, the budget that existed before I assumed office and what I have heard is that no provision is there for fuel subsidy, so Fuel subsidy is gone, "
According to him, the subsidy can no longer justify its use due to declining resources. He said he would channel the resources into public infrastructure, healthcare, and job creation.
Abolish black market exchange rate
In a significant policy direction, Tinubu stated that his government would unify Nigeria's multiple exchange rates, replacing the former ones left behind by outgone Buhari's government.
Nigeria had operated multiple exchange rates, which many experts blame for the fall of the naira.
The Nigerian currency trades at N780 per dollar on the unofficial black market and over N600 in other markets.
Reports say the new president highlighted the importance of a unified exchange rate and stated the need to rechannel funds toward meaningful investments.
He described the current rates as unhealthy to both Nigerians and businesses.
He said:
"The central bank must work towards a unified exchange rate…they should direct the fund from arbitrage to meaningful investment."
"Interest rates need to come down, currently too high, anti-people, anti-business, we have to work on all of those"
Naira Redesign Policy to be Reviewed
Also, as part of his promises, Tinubu vowed to review the controversial naira redesign policy of the Central Bank of Nigeria initiated by his predecessor.
According to Daily Trust, Tinubu stated that old and new naira notes would be treated as legal tender.
He said:
"The policy shall be reviewed. In the meantime, my administration will treat both currencies as legal tender."
Experts predict Tinubu may reverse CBN's new naira notes policy in his first week in office
Legit.ng reported that Bola Ahmed Tinubu is Nigeria's President following the pronouncement by Nigeria's Independent Electoral Commission (INEC) on Wednesday, March 1, 2023.
Tinubu scored the majority votes and met the 25% constitutional requirement to be declared the winner of the tightest election in Nigeria's history.
During the heated campaign season, the Nigerian government, via the Central Bank of Nigeria (CBN), embarked on a cashless policy aimed at reining in cash outside the banking system in Nigeria.
Source: Legit.ng