What happened to Pablo Escobar's money after his death: revealing
Pablo Escobar is known as one of the wealthiest and most powerful men of all time. He was a drug kingpin who made insane amounts of money every day. He ran The Medellin Drug Cartel, known as one of the most violent gangs in history. Many people are curious about Pablo Escobar's money and where it was taken after his demise.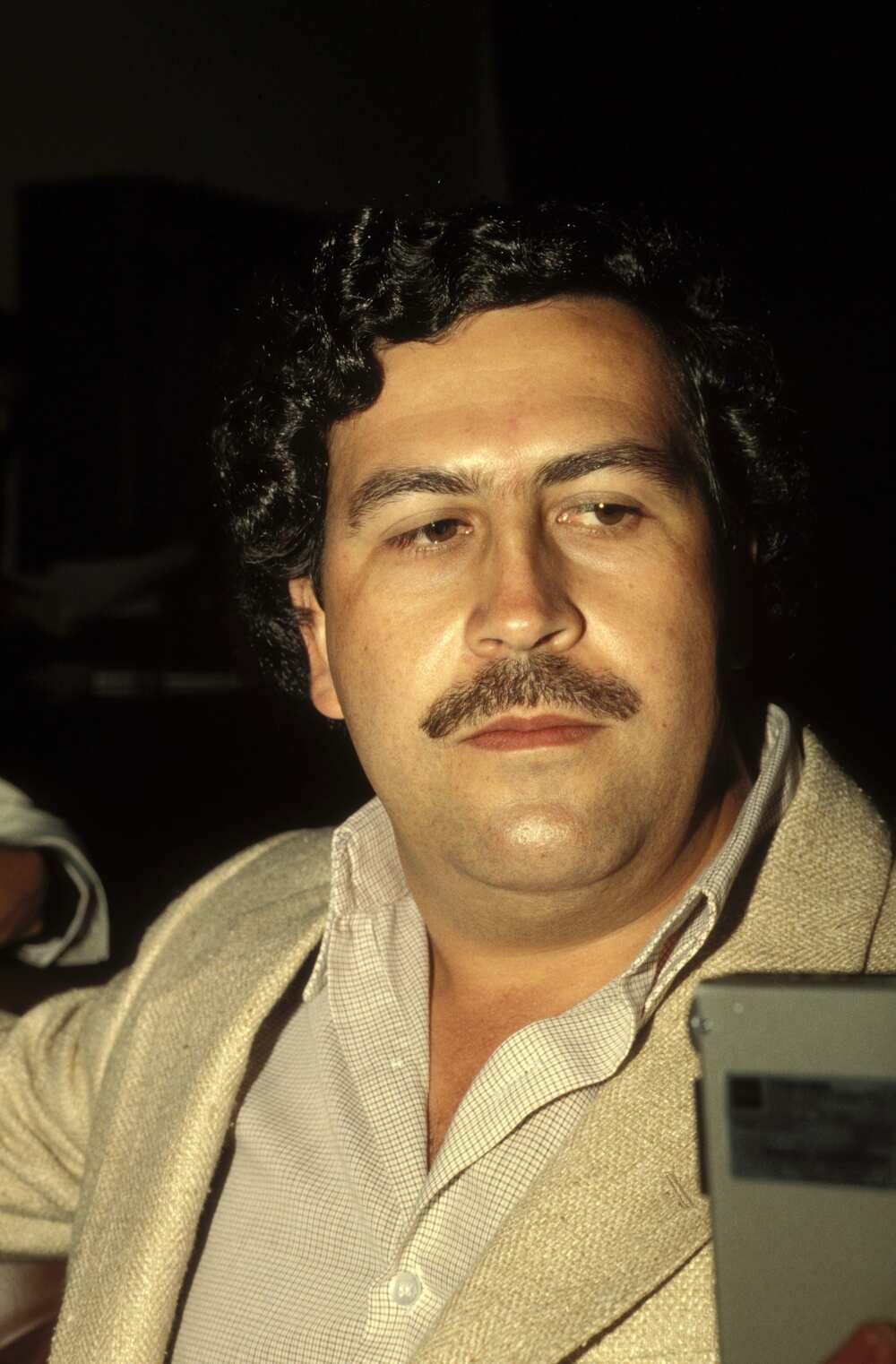 Drug peddling and money laundering are some of the illegal activities that some people engage in to get rich fast. However, it is a risky affair as governments are always hunting for such people. In Colombia, drug lords have been in constant battles with the authorities. Pablo Escobar's money, which he amassed from this trade, is still being discovered to date.
Pablo Escobar's money facts
At the time of Pablo Escobar's death in 1993, the drug cartel leader was worth about $30 billion. His cartel, The Medellin Drug Cartel, was extremely powerful, and at its peak, it supplied about 80% of c*caine in America. His cartel muggled 15 tonnes of c*caine in the United States of America every day.
Since the authorities were after him, he was always on the run. At one point, he offered the Republic of Colombia $10 billion for a full pardon for his crime.
He once burned $2 million to keep warm while on the run, and every year, he wrote off $500 million as spoilage. At the height of its operations, the cartel raked in more than US$70 million daily. He made about $420 million every week from his illegal trade.
What happened to Pablo Escobar's money?
After his demise, a significant portion of the drug lord's money was acquired by the Colombian government. The authorities also forced his family to sign over any liquid assets left behind. In addition, the government seized money that it could trace to his close associates.
His rivals also acquired some of his money and assets. The Cali cartel and Los PEPES wanted payment for their involvement in taking down the kingpin. The two groups forced the family to sign over any liquid asset left by the government. The cartel members stole assets and cash from the family.
Some of the drug lord's cartel members also looted the remaining money for personal gains. They desired to remain financially stable after the demise of their leader.
The little remaining money is what his immediate family lived on after his death. The drug lord did not leave a specific amount of money for his children in case of demise. However, Roberto and Alba Marina, two of his siblings, had some access to his estate.
After the children ran out of money to live on, his son Sebastian asked his aunt Alba to retrieve $60 million from a secret hiding place. Alba came back and said there was barely any money left. Sebastián claimed his aunt stole the money.
He further claimed his uncle Robert betrayed the family and wrote a book with false claims for personal gains. Due to security issues, the drug lord's immediate family moved across different countries. Eventually, they settled in Argentina, where they lived a middle-class life.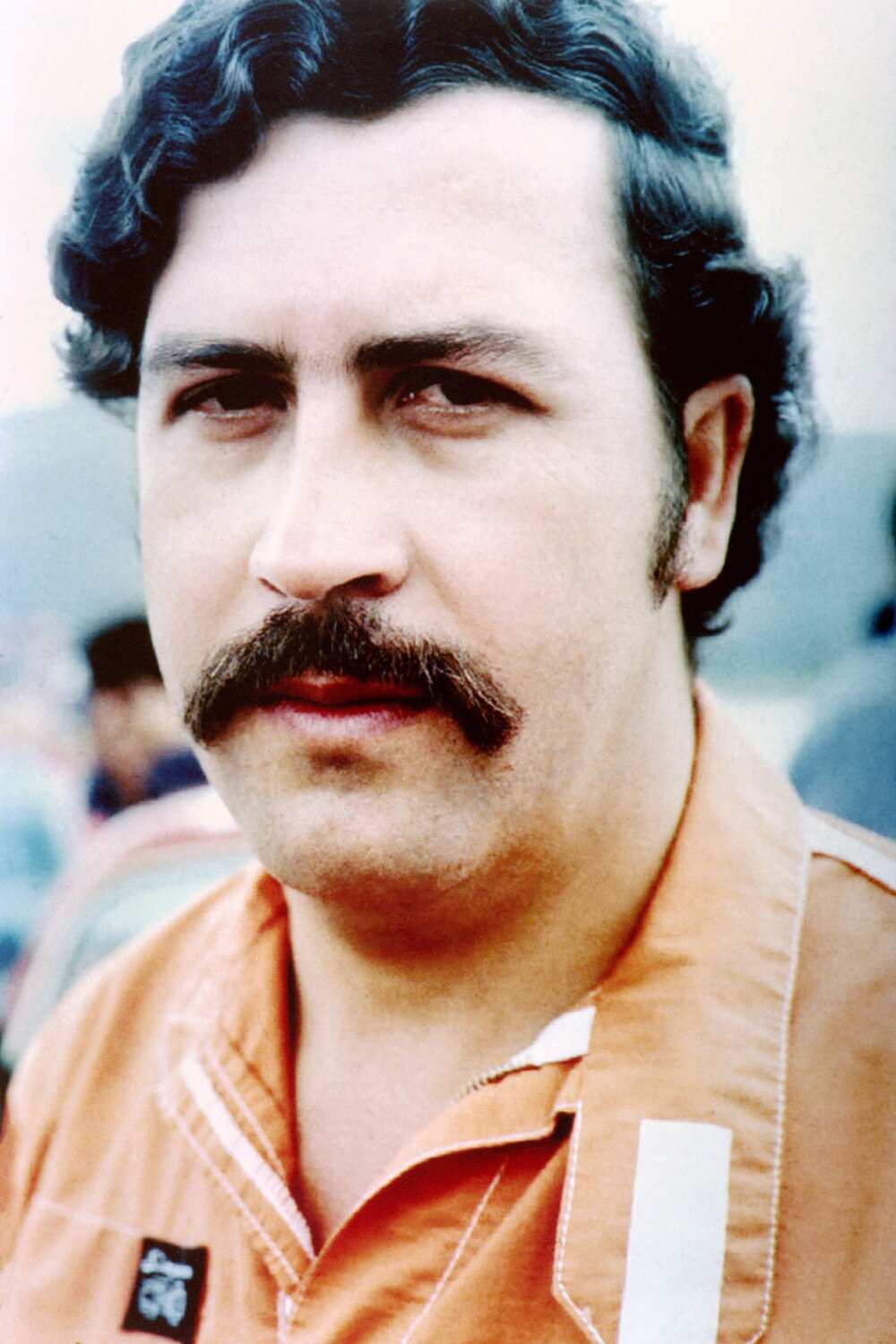 What happened to Pablo Escobar's houses?
The drug lord's houses have been converted to tourist attraction sites and a hotel, as explored below.
Hacienda Nápoles
Escobar's most known property called Hacienda Nápoles was located in Puerto Triunfo, Columbia. The property featured a Spanish colonial house, airport, zoo, and kart-racing track.
He had imported hippopotamuses from Africa. They have since reproduced, and a herd of them are still on the property. Today, Hacienda Nápoles is a theme park.
La Catedral
When he was captured and arrested, the wealthy drug king negotiated with the authorities to build his prison instead of going to the regular ones. He lived like a king in the prison he constructed known as La Catedral.
The property featured a bar, disco area for hosting wedding receptions, jacuzzi, sauna, waterfall, and billiards room. He also had a full-size dollhouse for when his daughter Manuela would visit.
Interestingly, police officers were not allowed within 12 miles of his prison. After his demise, the property remained deserted. However, a group of Benedictine transformed it into a meditation site for people who wish to get a break from the city.
La Manuela party mansion
The Escobar family used La Manuela as a vacation or party mansion. The property was constructed for five years, and the family spent ample time there.
However, a rival cartel destroyed a large portion of it in 1993. Today, it is a tourist attraction site open to the public.
Tulum house
The drug lord also had a luxurious house in Tulum, Mexico. The property was also deserted for a while. In 2012, Lio Malca, a gallery owner and art collector, purchased it.
Malca turned it into a boutique hotel called Casa Malca. The hotel features his art collections.
Isla Grande house
The drug lord also owned a luxurious property on Island Grande in the Caribbean. The property featured separate apartments, a swimming pool, and a helipad.
It was believed that the separate apartments hosted his cartel members. Today, the property is in a dilapidated state. It is half demolished and is home to wild animals.
Miami house
Before his demise, the drug Lord owned a 6,500-square-foot mansion in Miami Beach. The luxurious home featured four bedrooms.
However, the American government seized the property when he was still alive and sold it off to another person. In 2016, its new owner, Christian de Berdouare, chose to demolish the house and replace it with one that met his needs.
During the demolition process, de Berdouare found a metal safe. He found a second safe beneath the floor, but it was stolen. The first one is stored in a bank vault and has never been opened.
Was Pablo Escobar's money found on a farm?
In 2015, 65-year-old Jose Mariena Cartolos found a sum of $600,000,000 in several big blue containers as he was digging trenches for irrigation on his family land. The money was believed to be part of the drug lord's fortune.
Cartolos surrendered the money to the authorities. He was awarded a $3,000 grant from the Colombian government for surrendering the money.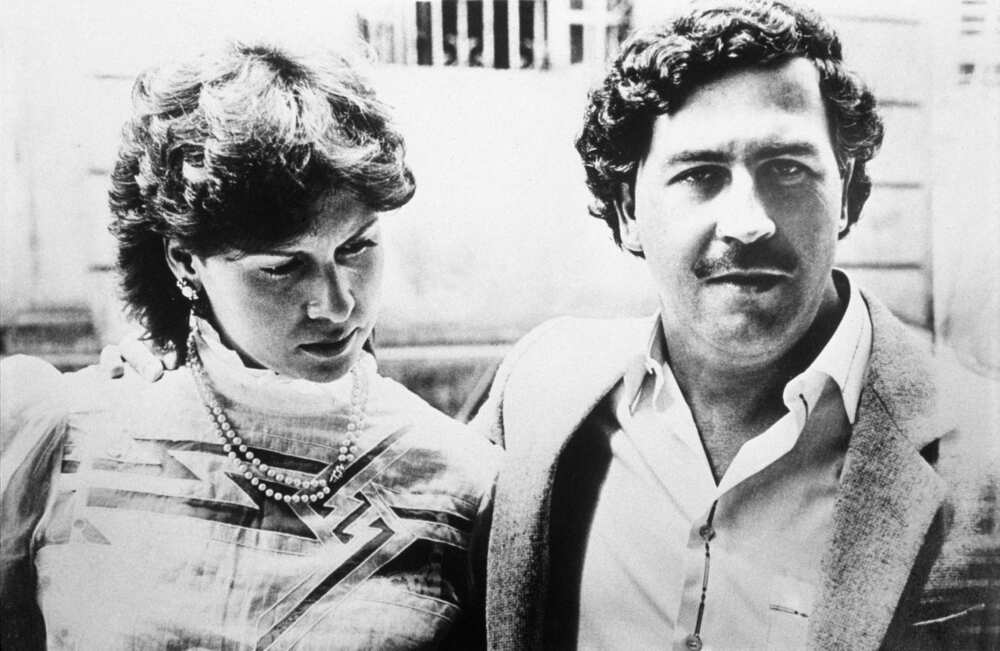 Is there still money from Pablo Escobar?
The drug lord was notorious for hiding stacks of cash in walls, beneath the floors, and other hidden spaces. He did so when evading arrest, so his money is still being discovered.
In 2020, news headlines indicated that Pablo Escobar's money was found inside a wall in one of his homes. His nephew, who found it, reported that it was about $18 million, and claimed that a vision told him exactly where to look for the money:
"Every time I sat in the dining room and looked towards the car park, I saw a man entering the place and disappearing...The smell was astonishing. A smell 100 times worse than something that had died."
However, some of the notes were already damaged and unusable. He added that it was not the first time he had discovered money in the property which he had been living in for five years. He had also found a gold pen, an undeveloped roll of film, satellite phones, and a typewriter.
Finding Escobar's Millions - the TV show
In November 2017, a television show called Finding Escobar's Millions started airing. The documentary series was about finding any remaining money the drug lord may have hidden.
In the show, two ex-CIA agents travelled to Colombia on a mission to unearth the millions of dollars he buried. They used modern technology to locate any hidden cash.
How rich was Pablo Escobar?
At his demise, he was worth about $30 billion. He had accumulated his wealth from engaging illegal drug trade.
How did Escobar die?
The drug kingpin was fatally shot by Colombian policemen in 1993. The event followed his hideout being unearthed by the cops, who had been searching for him for a while.
Did Pablo Escobar leave any family members behind?
The drug kingpin was married to Maria Victoria Henao, with whom he had two children. His son, Juan, changed his name to Marroquin, and his daughter's name is Manuela.
Which drug did Pablo sell?
The drug lord was known for supplying c*caine in the United States of America. At one point, his cartel supplied about 80% of the drug in America.
How much money did Pablo Escobar spend on rubber bands?
The drug lord made so much money weekly that he spent about $2500 weekly on rubber bands. His brother Roberto made this revelation.
How much money did Pablo Escobar lose to rats?
Roberto, his brother, reported that about 10% of his money, which amounts to about $2.1 billion, was lost to rats or destroyed by the elements.
By the time of his death, Pablo Escobar's money was estimated to be about $30 billion. He amassed his fortune from drug dealing. After his demise, most of the money was acquired by the government, The Medellin Drug Cartel members, and his rivals.
READ ALSO: Jenesis Sanchez's biography: who is late XxxTentacion's baby mama?
Legit.ng recently published Jenesis Sanchez's biography. Sanchez came into the limelight after the public became aware that she was carrying XXXTentacion's baby.
Later, the young lady later gave birth to the rapper's son, Gekyume Onfroy. Her son was born seven months after the rapper's demise. The rapper was shot dead in Southern Florida in June 2018.
Source: Legit.ng