Brian Baumgartner: weight loss, wife, net worth
If you have ever watched the American television series called The Office, then I bet you have noticed one hilarious character by the name of Kevin Malone. This fascinating character is none other than Brian Baumgartner. He is one of the most talented actors in America since he can easily portray any character role that he lands. Besides that, he seems to be quite versatile and can act in any series or movie regardless of its genre.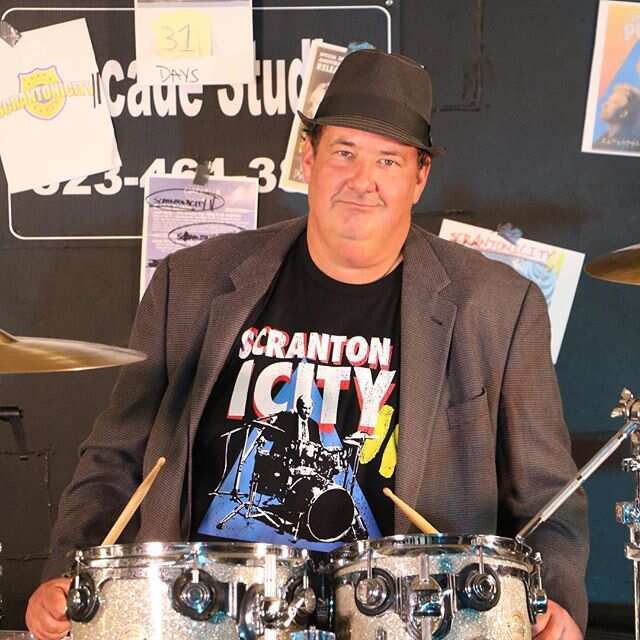 In this article, you will get to familiarise with the one and only The Office actor, Brian Baumgartner. You will acquire information concerning his biography, acting career, role in the American television series The Office, weight loss journey, wife, and lastly about his net worth.
READ ALSO: Julie Michaels actress bio: age, net worth, nominations, married life
Brian Baumgartner profile summary
Full name: Brian Bruce Baumgartner
Date of birth: November 29, 1972
Age: 47 years old
Online presence: Twitter, Instagram
Place of birth: Atlanta, GA
Height: 6' 1" (1.85 m)
Net worth: $6 million
Nationality: American
Who is Brian Baumgartner?
Still, in the line of pursuing his career, this talented American actor joined the Southern Methodist University in Dallas Texas. During this period, he studied acting at the Meadows School of the Arts. He later graduated in 1995 with a BFA in acting. However, after a short period, he moved to Los Angeles where he worked in the Hidden Theater in Minneapolis, Minnesota, where he worked as the Artistic Director.
He received multiple awards due to his professionalism and excellent acting skills. Later on, he took his acting career regional and got to perform at the Berkeley Repertory Theatre, Theatre de la Jeune Lune, Guthrie Theater, and the Children's Theater Company.
Brian Baumgartner acting career
When Brian ventured in the acting industry, he started low. He was acting in theatres which have been mentioned earlier in the article. One interesting fact that most people never knew that Baumgartner was also a producer. He produced breath-taking movies and therefore got so many awards for that. However, Baumgarner concentrated more on acting.
Brian made a debut as an actor when he got a role in the 2001 film called Herman U.S.A and The Lyon's Den. In Herman U.S.A, his character was Roger. In The Lyon's Den, he played Al Grissom in the episode called "The Fifth."
After acquiring much recognition, Baumgartner's acting career began to rise. In 2003, he featured in the series CSI: Crime Scene Investigation in the episode "Fur and Loathing" as the Dog Man (uncredited). In the following year, he got the character Wes in the movie LAX and the Gun Vendor character in Arrested Development, in the episode titled "Burning Love." His career was thriving because, in 2005, he also acquired the character roles In Jake in Progress and Everwood.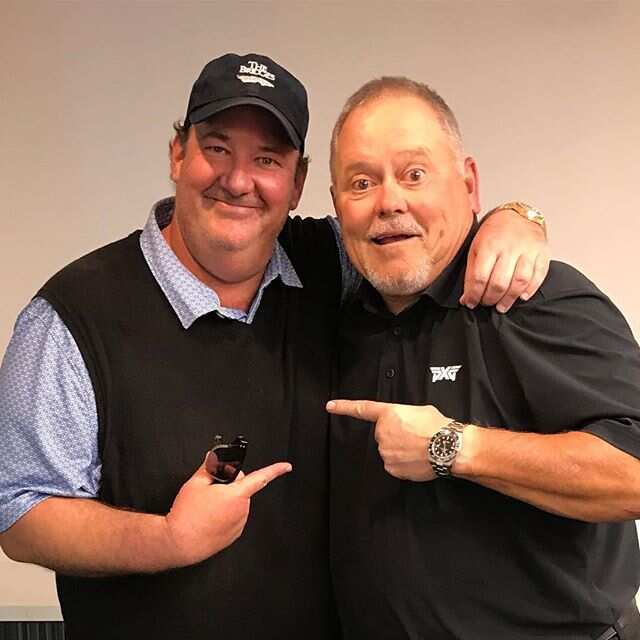 In Jake in Progress, Brian's character was Michael in the episode "Jake or the Fat Man." On the other hand, he played as the contractor in Everwood in the episode "Good to Go." He acquired the role of the most known character of Kevin Malone in the television series The Office in 2005. The Office is the series that Brian got to act in and gain so much popularity. In 2006, he played as Paul Wood in Moosecock. Later in the following year, Brian also got roles in the movies License to Wed and the Four Christmases.
He featured in the 2008 movie called Celebrity Family Feud as himself. Given that each year Brian was starring in a film, it is evident that he is super talented. In 2009, he acted in Into the Temptation. In 2010, he featured in Dirty Girl as Concierge and House of Good and Evil as Bob Bradley. These dramatic roles continued to put him on the spotlight and acquire more roles in other upcoming films.
READ ALSO: Crying Game Jaye Davidson now: top 10 facts about the actor
Between 2011 and 2017, Brian has also featured in so many other films such as Adventure Time, Criminal Minds, Mike & Molly, The Bridge, Hot in Cleveland, Melissa & Joey, Disjointed, Life in Pieces, The Goldbergs, and so many more.
How old is Brian Baumgartner?
Brian Baumgartner was born on the 29th of November in 1972 in Atlanta, Georgia in the United States. He went by the name Brian Bruce Baumgartner. Therefore, this talented actor is set to turn 47 years in November of 2019.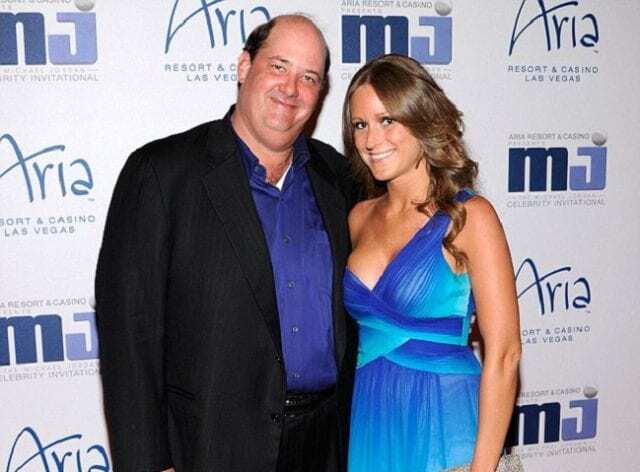 Brian Baumgartner wife
This ridiculous character in the television series called The Office is married to a beautiful lady called Celeste Ackelson. The two have been in their union since April 2014.
Brian Baumgartner weight loss
After the television series The Office ended in 2014, his supporters noticed that the physique of Brian had drastically changed. He seemed to have lost some weight and fans could not help but wonder why and how. There were speculations that he was asked to cut down some weight, or he wanted to cut down some pounds for health reasons. Whichever the case is, one pretty obvious thing is that Baumgartner is looking good now.
Brian Baumgartner teeth
Most people tend to speculate about Brian's teeth being close to perfect. Well, the truth of the matter is there is nothing wrong with his teeth. He has a fantastic dental that brings about an infectious smile.
The net worth of Kevin The Office actor
Since Baumgartner nailed his character as Kevin in The Office series, fans expect that his net worth is escalating as the days pass. The net worth of this American actor is estimated to be $6 million.
Kevin Malone actor
One of the most iconic characters in the American hit television series called The Office is Kevin Jaye Malone. Jaye is among one of the fewest characters in the television series The Office to portray a British original version character. This character is none other than the one and only amazing actor, Brian Baumgartner. In the UK series, he acts alongside his counterpart called Keith Bishop.
Malone is a character who is of Irish descent. He did not grow up around the area of Scranton. Kevin acquired the job post to work as an accountant at Dunder Mifflin after sending his job application in the warehouse. He has proposed to four women throughout his life, but only one says yes. It is none other than Stacey. She has a lovely daughter called Abby. Despite this, both of them are in a commitment to marriage.
The fascinating thing about the character Kevin Jaye Malone is the fact that he is hilarious. In season 1 and 2, Malone has many comic moments, which one cannot go without notice. These rib-cracking moments allow his admirers to appreciate his humorous nature while working in such a demanding job.
The born and raised American actor Brian Baumgartner has taken the acting industry by storm. He has featured in a movie after movie giving his supporters nothing but the best of his skills. The television and film star Brian Baumgartner does not seem to be slowing down in giving is fans some entertainment. He is undoubtedly keeping them hooked in all his roles and admirers are anxious for what more he will offer in the upcoming films.
READ ALSO: Taran Noah Smith now: age, height, net worth, wife, death rumors
Source: Legit.ng