Naira Hits Record-Breaking Low, Trades For N780 Per Dollar Ahead of Tinubu's Inauguration
The Nigerian currency has fallen to its lowest in six months to trade at N780 per dollar
The fall represents a loss of about 1.96% in the value of the currency
The development comes as Nigerians prepare for the swearing-in of a new president, Bola Tinubu
As Nigerians anticipate the swearing-in of President-elect Bola Tinubu as Nigeria's next president, the local currency has plummeted to its lowest at the unofficial parallel market on Friday, May 26, 2023.
Tinubu's inauguration is three days away, and analysts believe he will be inheriting a weak currency upon his assumption of office.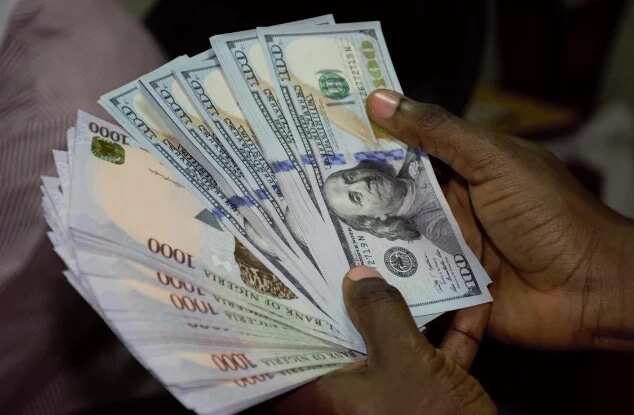 Naira hits record low in six months
The naira reached a new low and traded at N780 per dollar, and pundits believe the local currency will hit N800 before the end of the month.
It lost almost 2% of its value on Friday, May 26, 2023, compared to the previous day's trading session, where it traded at N765 per dollar.
The depreciation is the highest drop in value against the dollar since the beginning of the year and since November 21, 2022, when it last traded at the current value.
However, as the market closed for the week, the local currency lost against the US greenback and the euro.
It witnessed a slight depreciation of 0.61%, settling at an average rate of N815 per euro, compared to N820 per euro recorded on May 25, 2023.
It also depreciated against the UK Pound by 0.52% to trade at an average of N960 per pound on Friday, May 26, 2023, compared to the N955 per pound it changed the day before.
Nairametrics reports that the fluctuations in the naira's stability show the dynamics of the global forex market caused by various factors.
Naira falls to N760 per dollar on black market as forex supply hits $15.2 billion
Legit.ng earlier reported that the Nigerian currency experienced a considerable fall against the United States dollar on the black market, settling at an average exchange rate of N760 per dollar on Monday, May 22, 2023.
The fall marks a 0.66% decline compared to the day before, when the naira traded at N755 per dollar.
On Thursday, May 18, 2023, the naira traded at N745 per dollar.
Source: Legit.ng