IMF, Experts Detail Areas of Focus For Tinubu on First Day in Office, New President Makes 3 Promises
The International Monetary Fund (IMF) has outlined important areas for Tinubu to concentrate on
IMF official Air Aisen stated that Tinubu should focus on significant debt reduction
Also, he advised that the new President work on increasing revenue generation through taxes
The International Monetary Fund (IMF) has asked the government of President Bola Tinubu to widen Nigeria's revenue sources.
The resident representative for IMF in Nigeria, Ari Aisen, stated this in a statement at a virtual discussion on Nigeria's debt.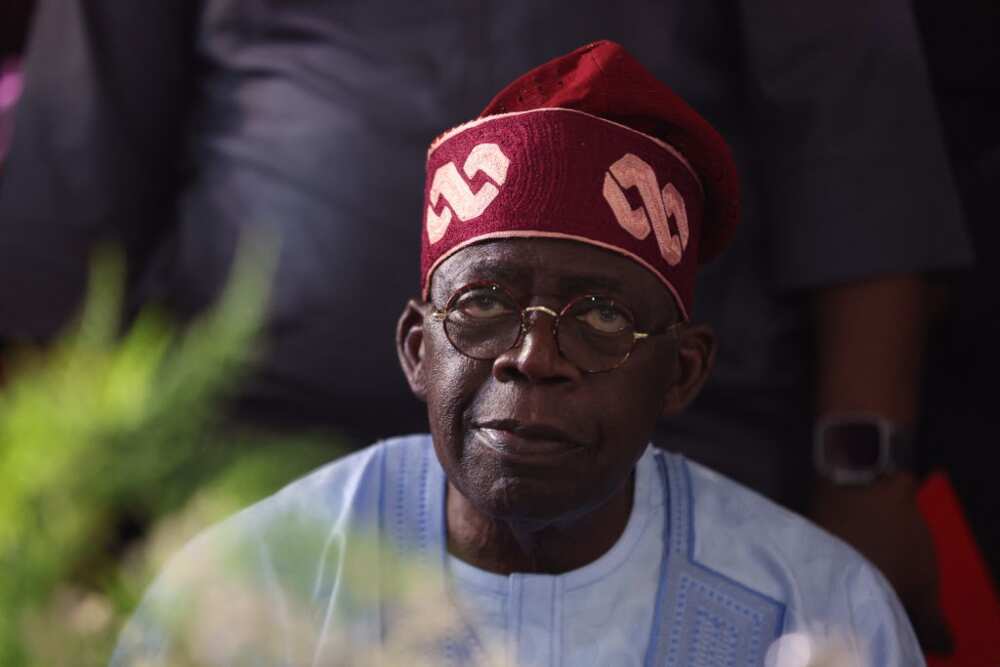 IMF tells Tinubu what to do on the first week in office
He asked Tinubu to reduce reliance on debt to pay for expenses significantly.
PAY ATTENTION: Follow us on Instagram - get the most important news directly in your favourite app!
BusinessInsider reported that Aisen argued that revenue and spending should be the main areas of concentration to address Nigeria's debt problems, stating that the Nigerian government was spending more than it was making via taxes, which is why the debt issue is worse.
He said:
"How do you reduce the spending needs of the government? That should be the question. It is really about fiscal discipline. People should not permanently spend beyond what they generate in revenue because it becomes unsustainable. Eventually, some people will come and ask for their money back, and some will refuse to give further loans," he said.
BudgIT's Senior Research and Policy Analyst, Vahyala Kwaga, encouraged Tinubu's government to redress the inequality between fiscal and monetary authorities.
He claims that much money is channeled into the economy, adversely affecting it.
"The Ways and Means is another lump sum of money that affected the economy significantly because it compounded the inflation problem. The president said many of these monies were used for infrastructure projects. Some were also given to the state governors as bailouts," he said.
President Tinubu had, in his inaugural address, promised a slew of economic policies.
Tinubu said that he would address three key of the economy.
In his inaugural address, Tinubu promised many economic reforms he would execute from inception.
Petrol subsidy removal
Tinubu broached the contentious issue of petrol subsidy removal abandoned by his predecessor, Muhammadu Buhari.
Buhari had fixed June 2023 to remove the petrol subsidy but abandoned it at the last minute, stating that the next government would decide.
In his inaugural speech, Tinubu stated that fuel "subsidy is gone forever" after years of Nigeria spending a vast amount on the policy.
He said:
"On fuel subsidy, unfortunately, the budget that existed before I assumed office and what I have heard is that no provision is there for fuel subsidy, so Fuel subsidy is gone,"
According to him, the subsidy can no longer justify its use due to declining resources. He said he would channel the resources into public infrastructure, healthcare, and job creation.
Abolish the black market exchange rate
In a significant policy direction, Tinubu stated that his government would unify Nigeria's multiple exchange rates, replacing the former ones left behind by outgone Buhari's government.
Nigeria had operated multiple exchange rates, which many experts blame for the fall of the naira.
The Nigerian currency trades at N780 per dollar on the unofficial black market and over N600 in other markets.
Reports say the new president highlighted the importance of a unified exchange rate and stated the need to rechannel funds toward meaningful investments.
He described the current rates as unhealthy to both Nigerians and businesses.
He said:
"The central bank must work towards a unified exchange rate…they should direct the fund from arbitrage to meaningful investment."
"Interest rates need to come down, currently too high, anti-people, anti-business, we have to work on all of those"
Naira Redesign Policy to be Reviewed
Also, as part of his promises, Tinubu vowed to review the controversial naira redesign policy of the Central Bank of Nigeria initiated by his predecessor.
According to Daily Trust, Tinubu stated that old and new naira notes would be treated as legal tender.
He said:
The policy shall be reviewed. In the meantime, my administration will treat both currencies as legal tender."
Subsidy removal, exchange rate, one other economic decision Tinubu wants to make immediately
Legit.ng reported that Bola Ahmed Tinubu is officially Nigeria's president and has begun making a series of economic policy pronouncements.
In his inaugural address, Tinubu promised many economic reforms he would execute from inception.
Tinubu broached the contentious issue of petrol subsidy removal abandoned by his predecessor, Muhammadu Buhari.
Source: Legit.ng