CBN Speaks on Why It Stopped Over-The-Counter Withdrawal of New Naira Notes
The Central Bank of Nigeria has stated that it will penalise banks which continue to issue old notes via their ATMs
The bank said during an event in Lagos that it has enough new notes in its vaults to go around
CBN stated that it stopped banks from giving the new notes over the counter as a measure to stop abuse
The Central Bank of Nigeria (CBN) has revealed reasons it stopped banks from issuing the new naira notes from across the counter.
The bank's Director of Legal Services Department, Kofo Salam-Alada said the CBN will be tough on banks that continue to fill their ATM machines with old naira notes as January 31, 2023 approaches.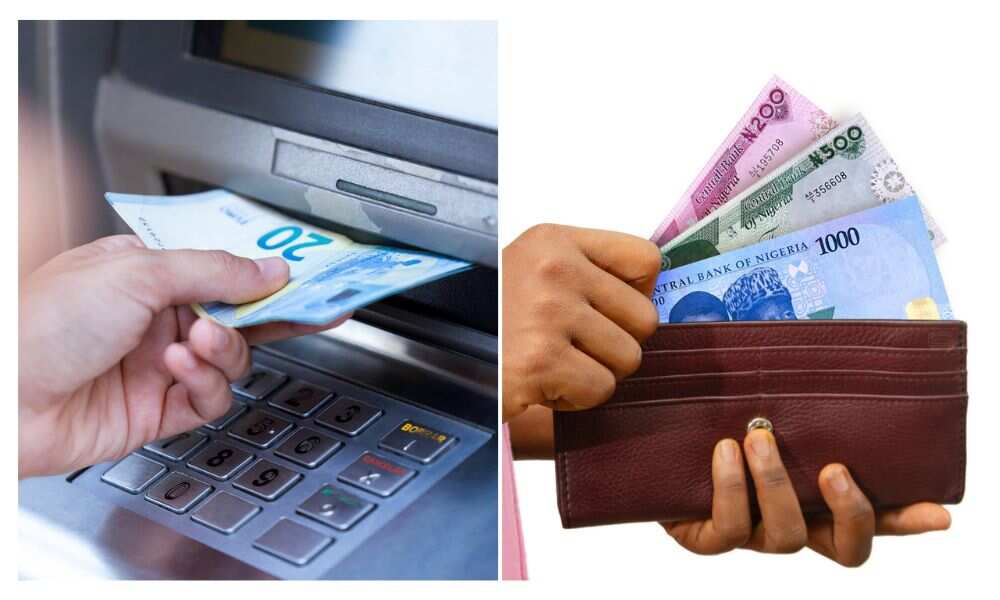 CBN begins monitoring banks' ATMs
According to the CBN, it has already started monitoring banks still dispensing old naira notes via their ATMs.
Punch reported that Salam-Alada who represented the CBN governor disclosed this during a sensitization event on the new naira notes in Computer Village in Ikeja, Lagos on Wednesday, January 18, 2022.
He said that the CBN issues new notes to the banks on a daily basis, saying that banks have enough of the new notes in their vaults.
He said:
"I can tell you today that the CBN on a daily basis issue out the new notes. As we speak, banks are with the CBN taking money. We are actually begging banks to come and take money from Central Bank. We have these new naira notes in our vaults and we are begging banks to come and take them.
Currency traders to be jailed
On questions about bank officials selling the new naira notes, Salam-Alada stated that anyone caught selling either the new or naira notes will be jailed.
The President of the Coalition of Association of Computer Village, Timi Davies stated that the redesigning of the new naira notes is a good initiative, saying that the notes are yet to be well-circulated in the country.
Davies said:
"The ATM machines are not dispensing the new notes and only a few privileged ones seem to be having access to the new notes.
The development comes as reports emerged that some bank officials are selling the new notes to customers in exchange for the old ones.
Legit.ng reported that Onitsha Main Market traders protested to the CBN about the practice of bankers selling the new currency notes to the highest bidder in the market.
Traders who confirmed the incident to Legit.ng said the banks ask traders to bring N20,000 of old notes in exchange for N15,000 of the new ones.
CBN threatens to penalise commercial banks that fail to load new notes in ATMs
Legit.ng reported that Nigeria's apex bank, the Central Bank of Nigeria has issued a warning to commercial banks which fail to comply with its directive to load new naira notes on ATMs.
The bank said it will penalise erring banks around the country for not complying with its directive on the new notes.
CBN's Director of Currency Operations, Ahmed Umar disclosed this in Abuja on Monday, January 9, 2023, at a training session for state directors of the National Orientation Agency (NOA).
Source: Legit.ng