CBN Threatens to Penalise Commercial Banks That Fail to Load New Notes in ATMs
The Central Bank of Nigeria has warned banks which fail to load new notes on their ATMs of severe consequences
The bank said it will penalise commercial banks that fail to comply with its directive
It had asked them to stop over-the-counter issuance of the new notes and load them only on ATMs
Nigeria's apex bank, the Central Bank of Nigeria has issued a warning to commercial banks which fail to comply with its directive to load new naira notes on ATMs.
The bank said it will penalise erring banks around the country for not complying with its directive on the new notes.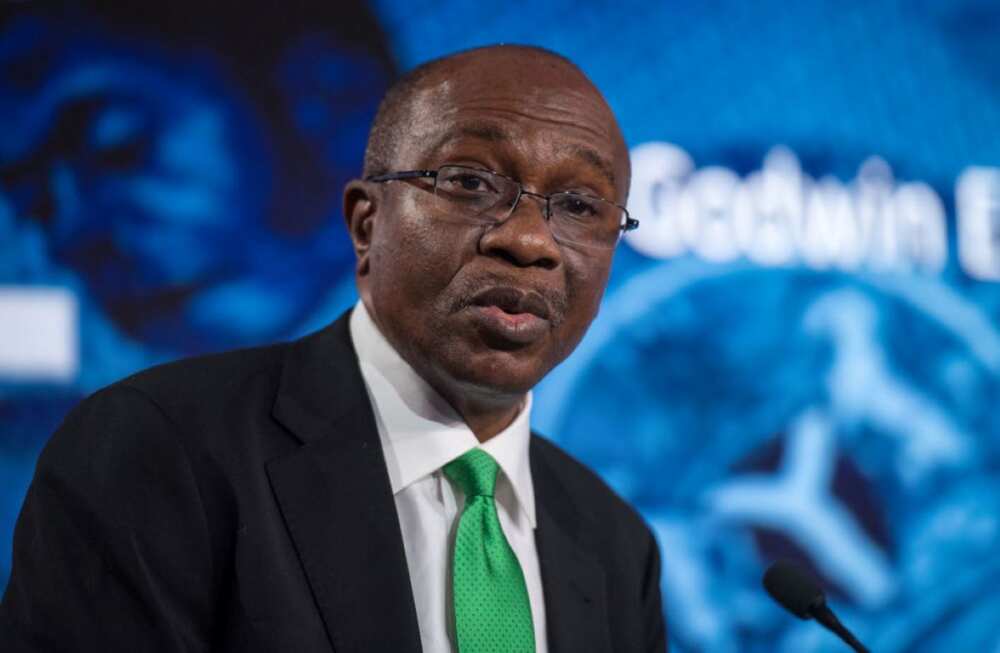 Why CBN wants the new notes on ATMs
CBN's Director of Currency Operations, Ahmed Umar disclosed this in Abuja on Monday, January 9, 2023, at a training session for state directors of the National Orientation Agency (NOA).
PAY ATTENTION: Share your outstanding story with our editors! Please reach us through info@corp.legit.ng!
According to Umar, the reason for the directive is to stop the issuance of the new notes over the counter and make them available only on ATMs.
Umar said the purpose of the CBN directive was to implement the January 31 deadline for the withdrawal of old naira notes in circulation.
A report by the News Agency of Nigeria (NAN) said the bank wants to use the training to pass a message to recalcitrant banks that it has enough notes to around, saying it has mandated them to comply or face sanction.
He said:
"And there is a serialisation of the policy that they can put either N500, N1000 or N200 note whichever denomination they have or combination of any of those notes, they should just put a new note in their machines.
"We are going to monitor to ensure that the banks comply and if they don't, we have a penalty for non-compliance.
The CBN top shot said the reason there are many counterfeits of the currency notes making the rounds in the country is due to the length of time it takes Nigeria to come up with new notes.
TheCable reports that Umar said it took the bank between 17 to 20 years to come up with new notes, thereby giving counterfeits the opportunity to forge them.
Umar said:
"In our own case what we had was basically over 20 years of having the same design of note," Umar explained. Over that period, what it did to us was to create an avenue for some people to master the act of counterfeiting the note.
"In our own case, what we have is a minimum of 17 years or more for us to redesign our currency. If you notice the N1000 note that was introduced in 2005, it took 17 years for us to redesign it. N500 and N200 notes were also redesigned after 21 years and 22 years respectively.
Few banks comply
Some commercial banks complied with the directive while others are still dispensing old naira notes, according to findings by Legit.ng.
Some of the banks sent messages to their customers telling them they can access the new notes on their ATMs beginning Sunday, January 8, 2023.
CBN said the old naira notes would cease to be legal tender by January 31, 2023.
UBA, Stanbic IBTC and other banks announce availability of new naira notes on ATMs
Legit.ng reported that some Nigerian banks have started complying with CBN directives to load ATMs with the new naira notes.
In messages sent to their customers on Monday, January 9, 2022, a couple of banks in Nigeria indicated that the new notes can now be accessed on their ATMs.
Among the banks is United Bank for Africa (UBA) which announced that its customers can now get the newly redesigned notes at its Automated Teller Machines across the country.
Source: Legit.ng