Abdul Samad Rabiu and Brother Make Over N110bn in 8 Hours, as Their Company's Market Value Soars
Abdul Samad Rabiu and his brother Kabiru Rabiu, who co-own BUA Foods Plc, saw their fortune grow as the market value of their firm boomed
The market value of BUA Foods, which is part of the BUA Group, increased by N119 billion due to a significant rise in the company's share price
The Rabiu brothers are the largest shareholders of BUA foods, hence the increase in the firm's market value made them over N110 billion in 8 hours of trading
BUA Foods Plc, one of the country's leading food and fast-moving consumer goods companies, experienced an increase in share value by N119 billion on Thursday, February 23, 2023.
The company's stocks rose by 8.87%, reaching N81.00 per share, up from N74.00 per share on the previous day on the Nigerian exchange.
This surge in share price resulted in the total value of the company's 18 billion shares reaching N1.458 trillion, compared to N1.339 trillion at the end of trading on Wednesday, February 2023.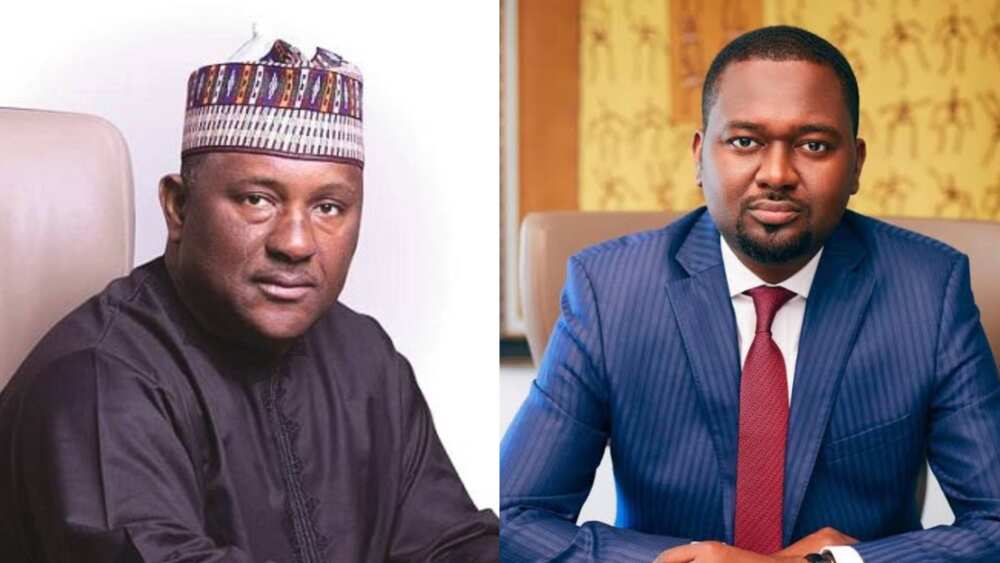 The substantial increase in BUA Foods' share price helped Abdulsamad Rabiu and his brother Kabiru Rabiu earn a staggering N110.3 billion in just eight hours of trading.
How Rabiu and his brother made N110 billion
Legit.ng checks on BUA Foods' full-year audited financial statement submitted to the Nigerian Exchange, Abdulsamad Rabiu is the largest single shareholder, owning 16.17 billion (16,172,601,967) in direct BUA holdings and 500,485,433 in indirect holdings, bringing his overall shares to 16.6 billion (16,673,087,400), or 92.62% of the entire company's shares.
On Thursday, February 23, BUA Foods made N119 billion, and Rabiu's share is N110 billion.
Breakdown of Kabiru
Kabiru Rabiu, Abdulsamad's brother, owns 1.4 million (1,401,654) in indirect holdings.
The value of his shares in BUA Foods increased from N104.2 million (N104283057.6) to N113.5 million (N113533974) on February 23, resulting in a net gain of N9.25 million.
After eight hours of trading on Thursday, the two Rabiu brothers made a combined sum of N110.3 billion.
Rabiu to overtake Dangote as the richest man in Nigeria
Meanwhile, in another report, Legit.ng revealed that the billionaire race in Nigerian is becoming more interesting as Rabiu Abdulsamad closes in on Aliko Dangote
Abdulsamad is now comfortably the second richest man in Nigeria despite starting the year in third.
Analysis showed that Rabiu's wealth growing at N3.4 billion daily, has helped him close the gap.
Source: Legit.ng