100+ trivia team names to make your next quiz night more fun
Trivia night is a treasured and valued ritual for many groups of friends. To many, it is usually one night a week when they come together for a game night and show their knowledge on various topics. Creating trivia team names that will set you and your teammates apart a great start for you.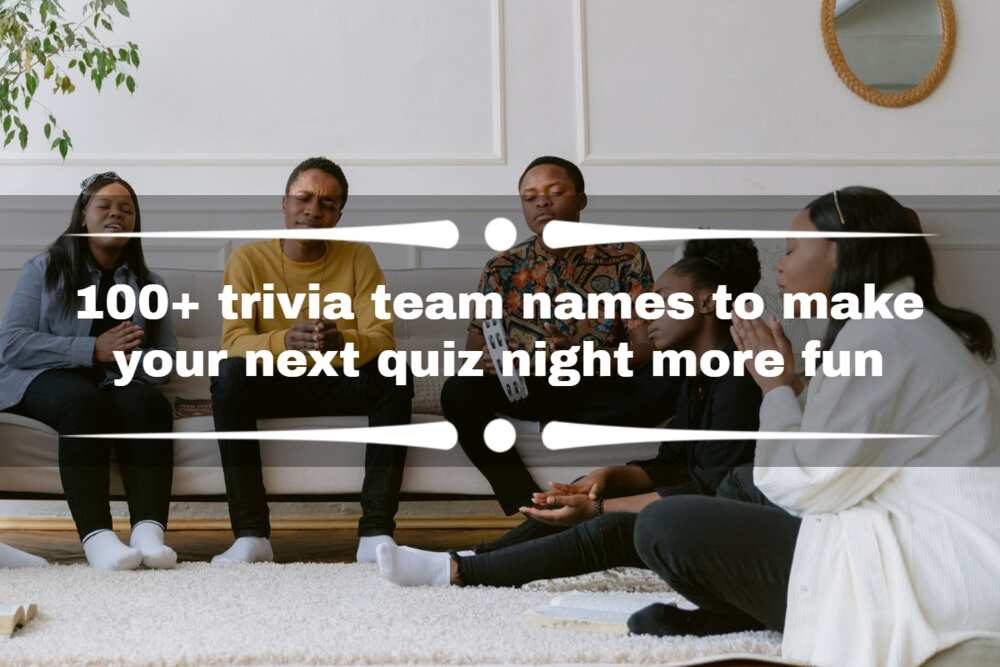 Creating hilarious trivia names to help you and your fellow quiz masters stand out from the crowd is half the fun of having a trivia team. However, choosing effective trivia team names that suit you and your crew might be difficult. Below are team name ideas to help you out.
Good trivia team names
Trivia games are an interesting and fun way to bring people together. Here are some of the best trivia names to get your next quiz event started.
And In Last Place
And The Winners Are
The A Team
Google United
Let's Quiz Quizzical / Trivial
Quizzy McQuizface
The Wikipedias
The Banter Panther
The Know-It-Alls
Beer Today, Gone Tomorrow
Quizard Of Oz
Herd Of Nerds
Quaz The Night Before Quizmas
Earth, Win And Fire
Victourious Secret
Beer Pressure
Big Fact Hunt
The Band of QuestionHeirs
The Three Musketeers
The Guessers are Here!
Psychoanalysts who play Trivia
Masters of Trivia Town
Dumb as Chimps
Jeopardy Rejects
Trebek's Trekkers
Honey I Shrunk The Quiz
Victorious Secret
Quizness Casual
Immaterial Garbage Collector
Titanic Swim Team
Funny team names for trivia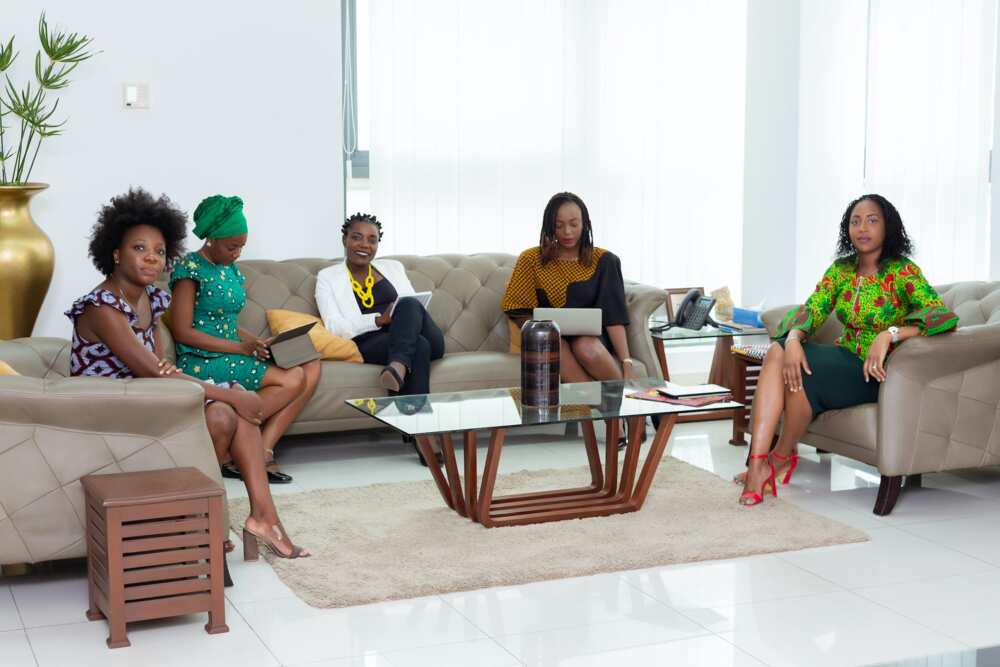 It takes some consideration to come up with the appropriate trivia team name that can capture the soul of your group. Here is a list of funny trivia team names that you can consider.
Menace II Sobriety
Roger And Out
Whining Winners
Bingo Wings
Quizanthemums
Low Expectations
Team Never on Time
Quiz Pro Quo
The Right Guess
Let's Get Quizzical
Never Gonna Quiz You Up
Kids Who Can't Read Good
Stupid Is As Stupid Does
Red Hot Trivia Peppers
Les Quizerables
Team Name Pending
Rum Forest Rum
Morning After Pilsner
Multiple Scoregasms
Make Trivia Great Again
Package Of Rogues
Mums Night Out
We Really Trust The Babysitter
This Isn't As Good As Cash Cab
Our Moms Made Us Do It
Witty Team Name
Innocent Space Shooter
Under Achievers
We're Smarter Than We Look
Sardonic Unforgotten Zoko
Clever trivia team names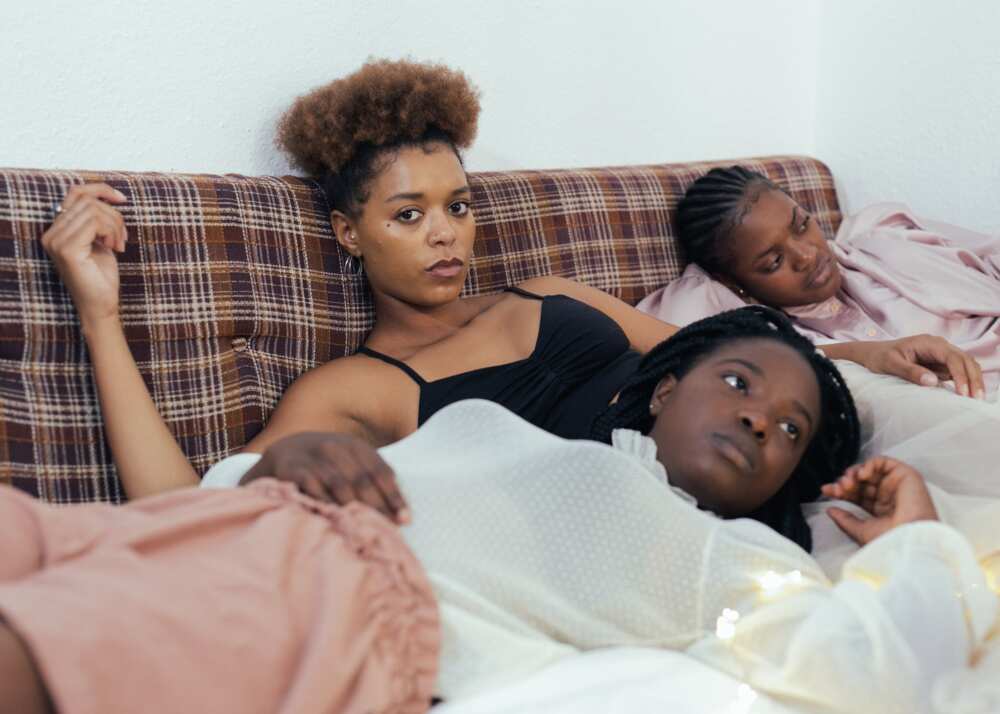 Clever names are part of the fun, so below is a list of some of the best trivia team names available. Even if you don't win first place, you can be happy knowing that your team name was fantastic.
Houston We Have A Mistake
Simple Minds
Googling Everything
Alibi In The Making
Know It Ales
Blood Sweat And Beers
Liver Let Die
The Three Must Get Beers
Win Or Booze
Taking Care Of Quizness
Periodic Table Dancers
It's Not Small, It's Just Trivial
Pabst Schmere
Drink Apple Juice. OJ Will Kill You!
All My Knowledge is From YouTube
The Smartinis
Born to Runner-Up
Just Kidding! They're in First
Fellowship of the Quiz
Geek Tragedy
Lower Your Expectations
Our Nips Don't Lie, It's Cold Outside
The Smarty Pints
Chimpanzees Love Finger Food
Eat Activia Before Trivia
Vicious Trollops
Champions of Life
Quizzee Lizzies
Eddie Quizzard
Matt Fillinleblanc
Hilarious trivia group names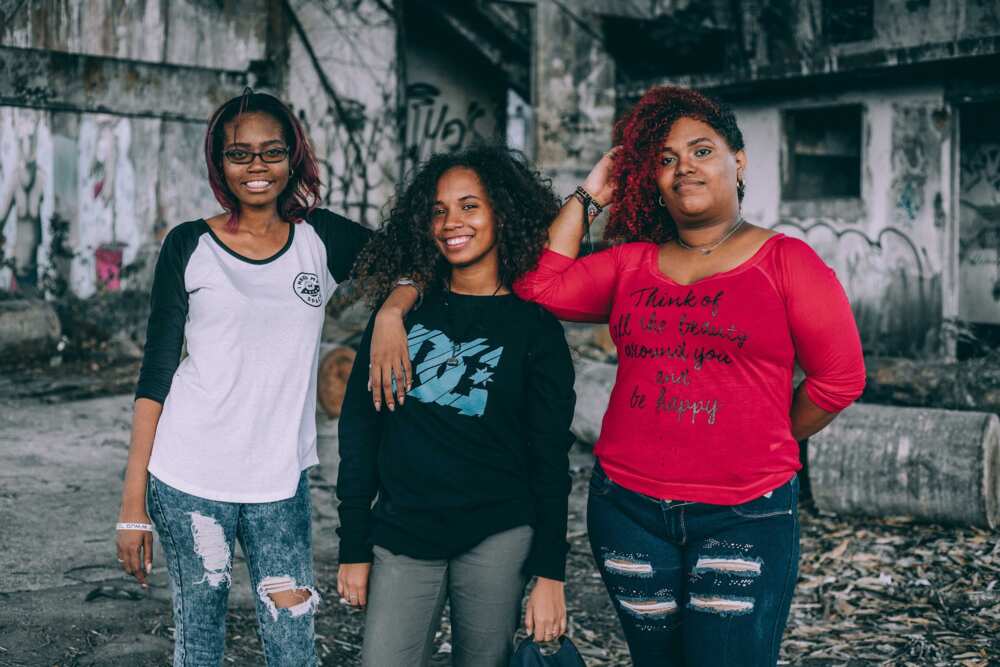 These trivia names are guaranteed to make everyone in the room laugh. Choose your preferred team name from the list below and boast about it in your next trivia night.
Will Work For Food
No Slice Left Behind
Revenge of the Nerds
We Drink, And We Know Things
Smarter Than a Fifth Grader
Employees of the Moment
Watching Cat Videos At Work
The Sharpest Tool in the Shed
My Drinking Team Has a Problem
Bad News Beers
Lysol on the Rocks
Social Quizstancing
Guessing isn't Trivia
I am Smartacus
I Refuse to Say This Name
John Trivialta
Johnny Cash was not a pay toilet
Know Eye Deer
Let's Get Trivial
Granger Danger
Luck has nothing to do with it
Milwaukee Talkies
We Drink and We Know Things
Out Of Eligibility
Wailing Winners
Nearly Headed Nicks
The all-powerful Squibs
The Deathly Hallows
The Goblet of Answers
Meth Lab Einsteins
Great trivia team names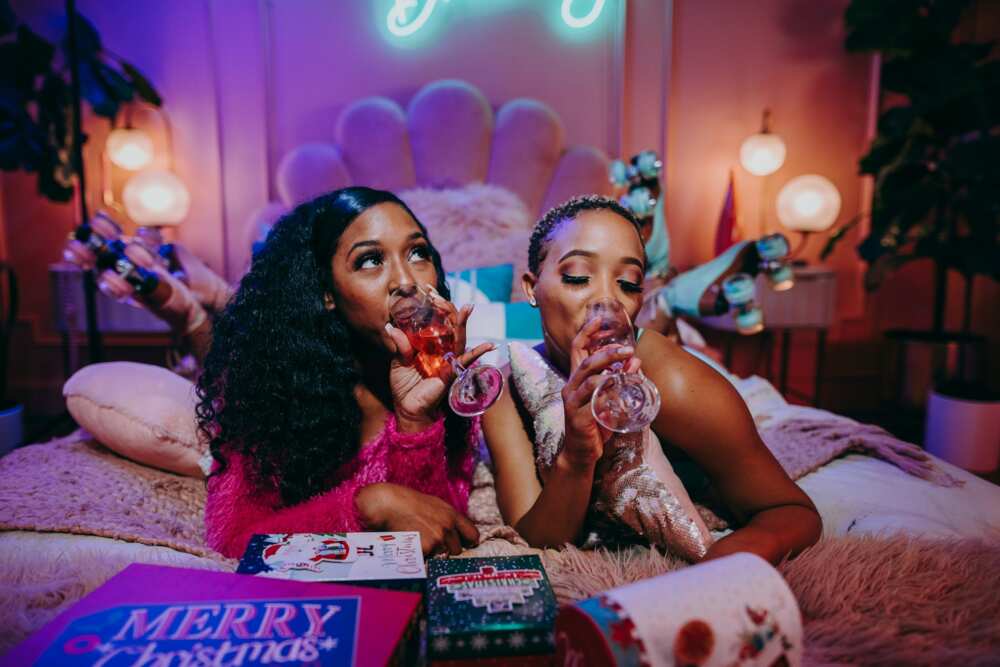 An excellent team trivia name will be related to a topic or shared bond. The list of trivia team names provided below provides some excellent alternatives for your group to consider for your next trivia night name ideas.
Our Game Is Afoot!
Menace To Sobriety
Fact Checkers
Alternative Winners
Fake Facts
Smarty Pants
Your Facts are just Opinions
Hotel Triviago!
The Champs
Passive Aggressive Quizzers
Excessive Melanin Rocks
And in First place is Team A
Boozy Head Buzz
Don't Judge a book by its covers
We are the Blond Nerds
The Wizards of Quiz
Hung by Cliffhangers
The King of the Nerds
The Triviophiles
Four Girls, One Quiz
Ignorant but Psychic
Hamlet of Quizzical Masters
The Trivia Heads
Drunk Stable Geniuses
Trivia Masters
The Sisterhood of Travelling SmartyPants
This Is My Alibi
Forrest Grumpy Bags
The Tree Must Get Beers
Keep Calm And Quiz On
Trivia team names are essential when planning fun trivia nights. Choosing humorous quiz names for the team is critical, so whether the goal is entertainment or anything else, it is essential to get the approval of all members before settling on a name.
Legit.ng recently published an article about cute Korean girl names and their meaning. Choosing the perfect name for your infant can seem like an endless search. These names will touch your heart with their rich history and cultural significance.
Most Korean names are two syllables long, with one reflecting the family and the other chosen by the delighted parents. The meaning of a Korean name is frequently determined by the Hanja (a traditional writing system consisting of Chinese characters) used in the name.
Source: Legit.ng