Sean Evans bio: age, height, girlfriend, net worth
Sean Evans is an American interviewer, host, and web show producer who is one of the persons behind First We Feast, a popular culinary YouTube channel. He presents the Hot Ones show, which is known for hosting celebrities while they feast on spicy chicken wings.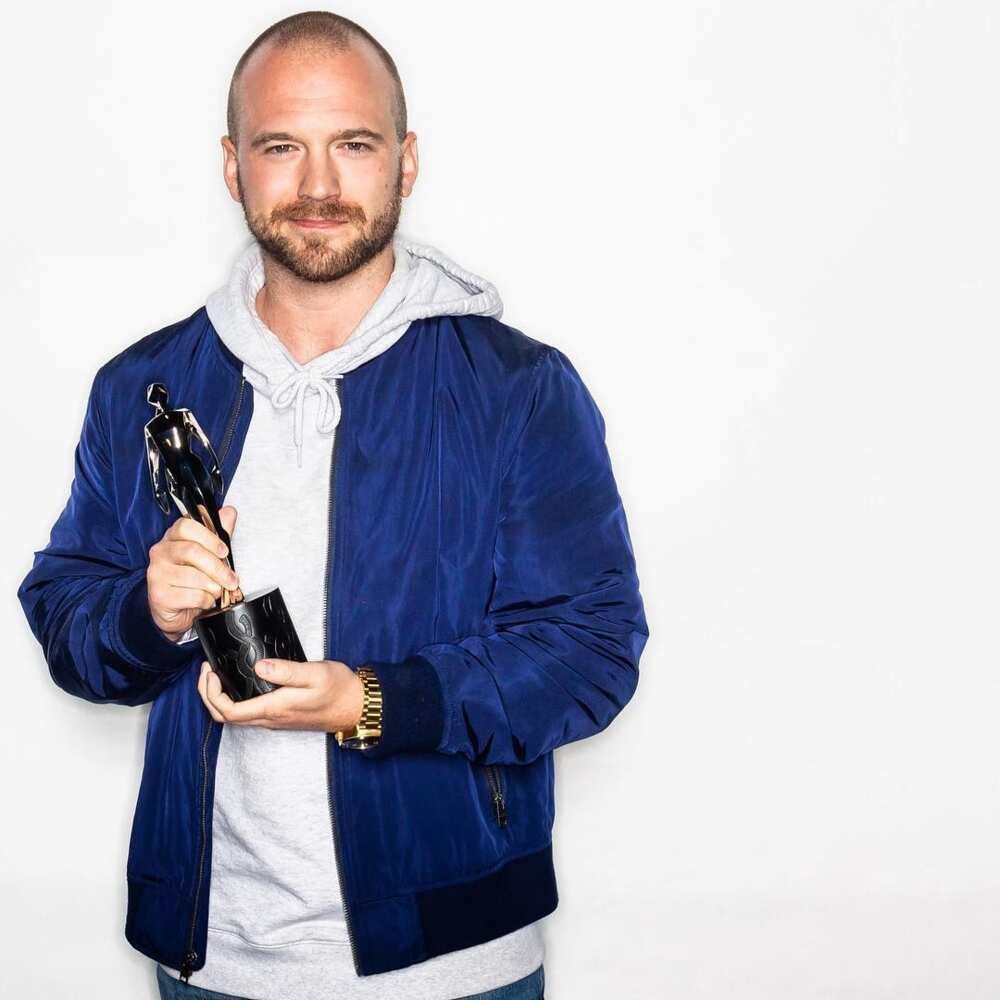 Sean Evan rose to fame in 2015 when he posted a video on the internet showing him eating food spiced with Carolina Reaper pepper, which holds the title for the hottest pepper as per the Guinness World Record. He started eating spicy foods when he was young, thereby building tolerance for very hot spices. He currently hosts a show in which he interviews celebrities while they eat spicy chicken wings.
Profile summary
Age: 33 years
Date of birth: April 26, 1986
Place of birth: Evanston, Illinois, USA
Zodiac sign: Taurus
Sibling: Gavin
Girlfriend: Natasha Martinez
Height: 5 feet 8 inches
Weight: 72 Kg
Hair color: Brown
Eye color: Green
Shoe size: 8 US
Profession: YouTuber, Producer, and Interviewer
Early life and educational background
Sean Evans was born on April 26, 1986. As of now, no information is available about the identity of his parents. However, he grew up in Illinois with his younger brother, only known by the name Gavin.
He attended Crystal Lake Central High School in Illinois and later graduated with a degree from the University of Illinois. Sean Evans age is 33 years.
Where is Sean Evans from?
The YouTuber hails from Evanston, Illinois, United States. It is in Evanston City where he was born and raised.
Appearance and body measurements
How tall is Sean Evans? Sean Evans height is 5 feet 8 inches. He weighs approximately 72 kgs and he has a bald head with short brown hair. A keen look at his eyes reveals that his eye color is green. Generally, he is a handsome guy with a nicely built body stature.
As you will notice from most of his pictures, he maintains short hair. However, a picture of Sean Evans with hair is available and will most likely take you by surprise.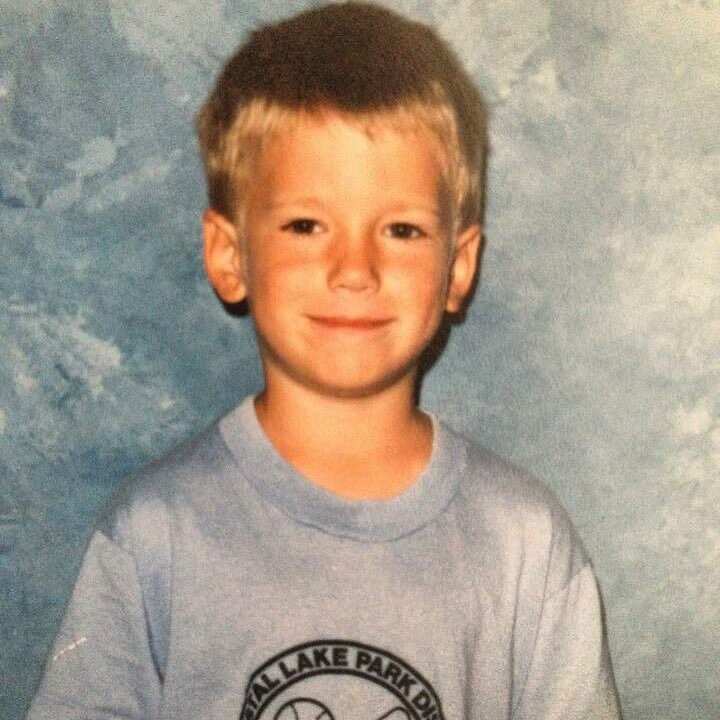 Career
At the start of his career, he was not popular, but gradually, he worked his way to stardom. After graduating from university, he worked low paying jobs to meet his needs.
He worked as a copywriter for Chicago Tourism Board while also freelancing for Complex Magazine. His work at Complex Magazine entailed conducting interviews and uploading them on the magazine's YouTube channel.
Over time, Complex Magazine was impressed by his job. He did excellent interviews with celebrities such as basketball player, Stephen Curry, and musician, 2 Chainz. Due to his exemplary performance, he was offered a full-time job at Complex Magazine.
Sean Evans Hot Ones show
He had to quit his job at Chicago Tourism Board to join Complex Magazine. As he began his career at Complex Magazine, he was made the host of Hot Ones, which is a show posted on the First We Feast YouTube channel.
The Hot Ones Sean Evans show is prominent for hosting high profile celebrities, whereby during the interview session, the guest is served ten chicken wings spiced with hot sauce. After every piece of chicken wing, Sean asks the guest a set of questions.
Each season of the show has new and different hot sauces. For example, in the fourth season of the show, a new sauce called The Last Dab was introduced. It is quite a unique sauce because it is made using Pepper X, which is rated at 3.18 million heat units.
Interestingly, if a guest endures the hot sauce and completes the ten pieces, he or she gets the opportunity to promote their upcoming projects. Those who fail have their names added to the show's Hall of Shame. Here is a list of some of the prominent personalities who have graced the show.
Shawn Mendes
Alton Brown
Terry Crews
Tyra Banks
Kevin Hart
Chris Jericho
Wiz Khalifa
Shaquille O'Neal
Sean Evans First We Feast YouTube channel has over 8 million subscribers with approximately 510 videos posted since its inception. With over one billion views on YouTube, it is no doubt that the Hot Ones show is popular.
How much does First We Feast make?
Well, it might be quite challenging to state the exact amount of money the YouTube channel makes because the income is affected by several factors such as ad inventory, the location of the viewer, and the number of ads per video. However, the channel is estimated to generate approximately 8,500 US dollars per day, translating to 3 million US dollars per annum.
Sean Evans net worth
Sean Evans has an approximate net worth of 40 million US dollars, and thus, he is a wealthy celebrity. His main source of income can be attributed to the Hot Ones show he hosts on the First We Feast YouTube channel.
Sean Evans girlfriend
Sean is not married, but he is currently dating his longtime girlfriend, Natasha Martinez. She is a TV host popularly known for the show, American Latino TV, which aired between 2016 and 2018.
The couple has been dating since 2018. As of now, there are no clues about when they are likely to tie the knot. So, if you ever thought that Sean Evans wife exists, now you know that he is not yet married.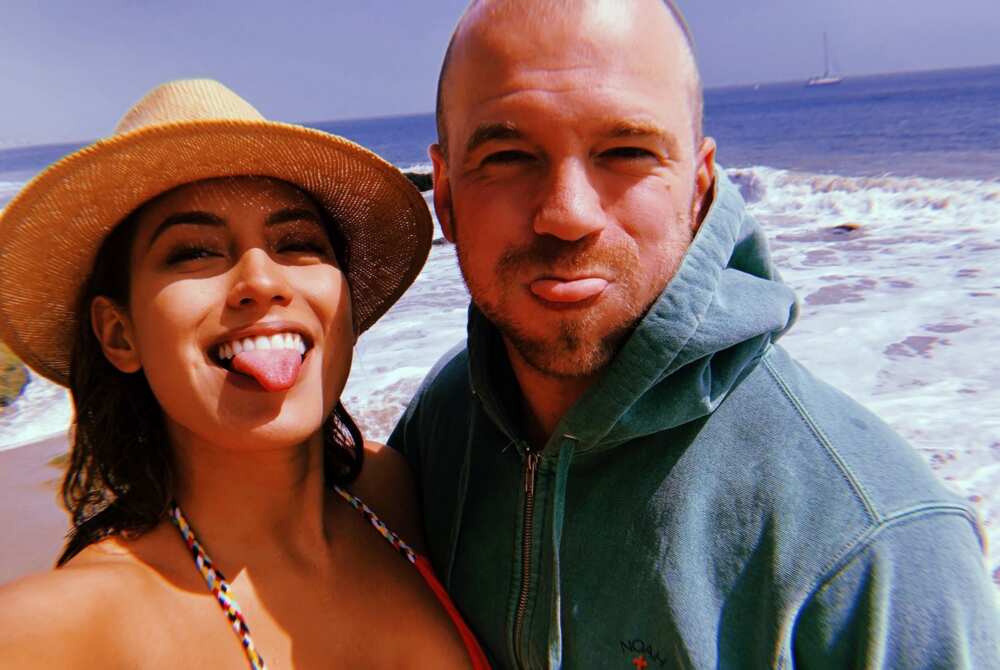 Social media presence
Being an internet personality, it would be a bit weird if Sean Evans was not available on any social media platform. Currently, his Instagram account has approximately 394k followers, while his Twitter account has about 352k followers.
Sean Evans is not an ordinary interviewer because of the uniqueness of his interviews. He has a way of getting answers of the most sought after questions from guests while they are struggling to finish up their serving of spiced chicken wings. Hot Ones is an interesting show worth watching, and we can only look forward to more big names on its guest list.
Source: Legit.ng