Among the most critical tasks of any new parent is selecting the perfect name for their child. All parents intend to give their kids the best names. The names should be beautiful, unique, as well as meaningful. Korean boy names are among the most commonly used nowadays.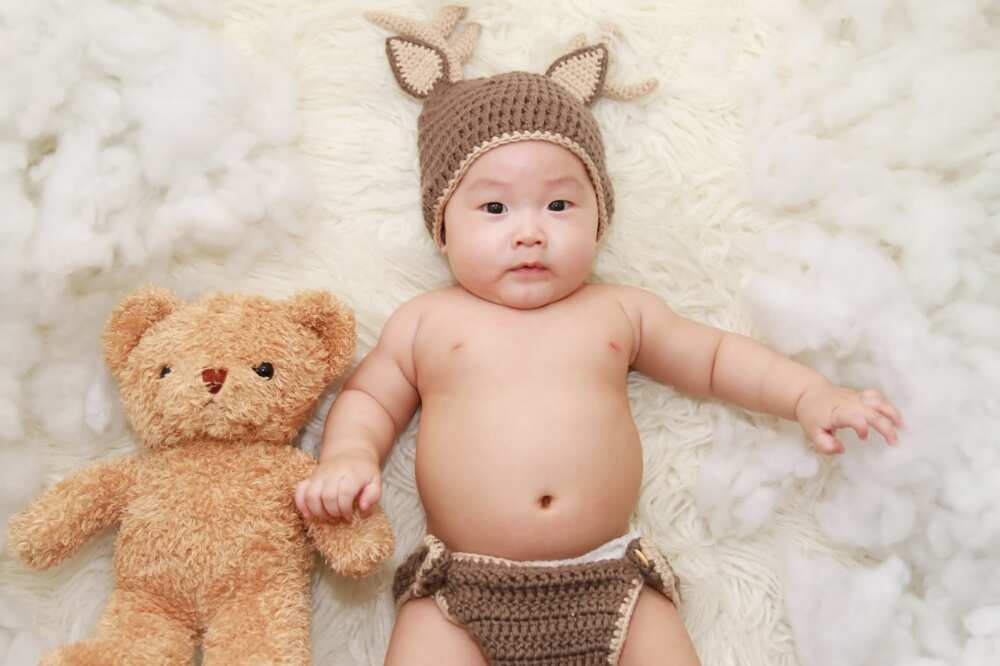 Bear in mind the fact that once you pick a Korean name, it is usually written in hanja. Hanja is a Korean term meaning Chinese characters. Korean names can have various hanja meanings according to how they are written in hanja. Thus, once you pick out Korean boy names, ensure that you know the hanja meanings of those names.
Korean boy names and meanings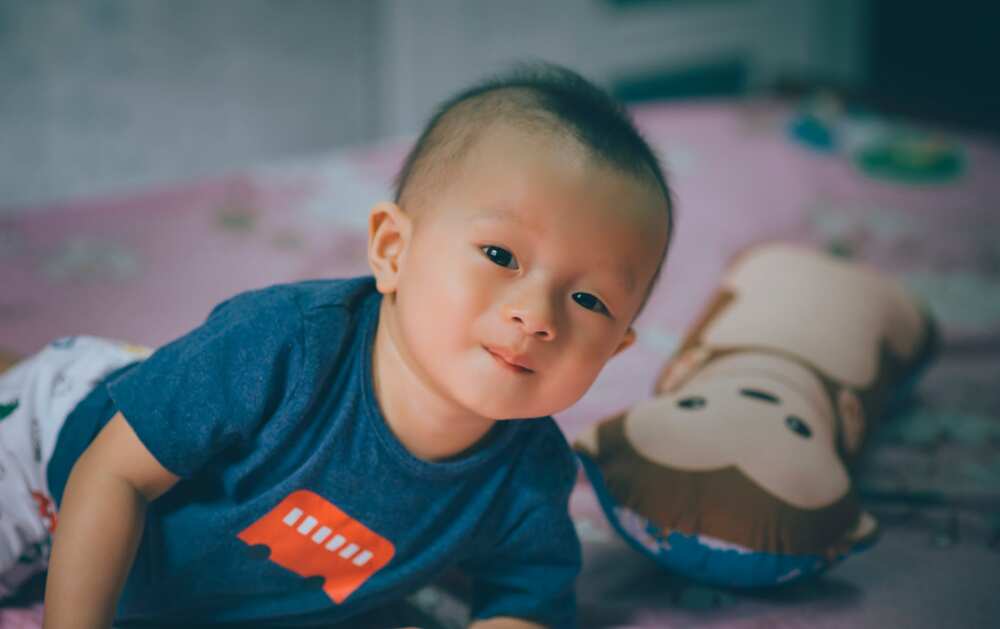 If you do not know any names that you could call your child, consider some of these Korean guy names. Consider the meaning before picking out a name for your baby.
Baek Hyeon: Baek is 'older brother' while Hyeon stands for 'virtuous or worthy'; the name therefore means 'virtuous brother'
Beom Seok: Beom means 'pattern', 'rule' or 'model' whereas Seok stands for 'like a rock'; 'pattern of a rock'
Bae: Inspiration
Bong: Mythical bird
Bong-Ju: Means 'post', 'pillar' or 'support'
Bon-Hwa: Glorious one
Bo-Seon: Charitable, kind, virtuous, or good
Bitgaram: Light river
Byeong-Cheol: Sagacious or wise
Byeong-Su: Conserve, guard, protect, defend
Cho: Handsome
Chin-Hae: Ocean depth or truth
Chin-Hwa: The wealthiest and most prosperous of all
Chin-Mae: A truthful person
Chul: Firm; not hard nor soft
Chung Ae: Love and noble
Chung-Ho: A righteous lake
Chung-Hee: Dutiful and righteous
Dae: The great one; shining
Dae-Ho: A great personality, great
Dae-Hyun: Honour and great
Dae-Jung: Honest, great and righteous
Dak-Ho: Deep lake
Doh: Accomplishment
Du-Ho: Head and goodness
Geon: To construct, strong or respect.
Gi: Brave or foundation
Gook: Nation
Haneul: Heavenly
Hak-Kun: Rooted in intelligence
Hee: Brightness
Hei: Wisdom
Ho: Goodness; lake
Hwan: Bright
Hye: An intelligent and bright man
Hyuk: Radiant
Hyun: Bright, intelligent or virtuous
Hyun Ki: Wise, clever, shrewd, astute, expert or intelligent
Hyun Shik: Brilliant, smart or clever
Il: Superiority
In: Humanity; wise
In-Su: Preserving wisdom
Iseul: Dew
Jae-Hwa: Rich and prosperity
Jee: Wisdom
Ji: Wisdom
Jin: Jewel; truth
Joo-Won: Original
Joon: Extremely talented
Jum: Ruler or king
Jung: A virtuous man
Jung-Hwa: Upright and rich
Kang-Dae: Strong and mighty
Korain: Glorious and luminous
Kwan: Strong one
Kwang-Sun: Generally good
Kwang: Wild
READ ALSO: Cool warrior names for girls and boys
Popular Korean boy names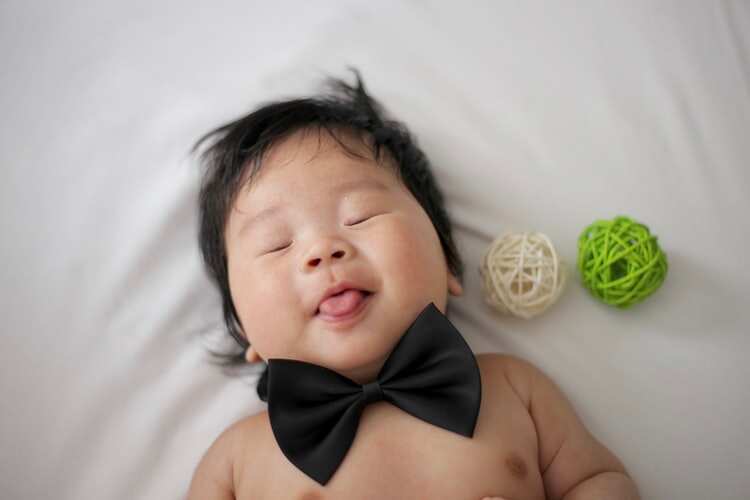 North Korea, South Korea, Jeju Island, and several other mini islands together constitute the Korean peninsula. The population of Korea includes natives from the neighbouring countries too. Thus, the influence of China and Japan is seen on Korean names and surnames. The folowing list includes a mix of popular and common Korean names for boys:
Mal-Chin: Persists to the end
Kyong: Brightness
Min-Jun: Handsome, sharp, quick, clever, and talented
Myung: Clear and bright
Myung-Dae: Great righteousness
Sam: Third in order
Sang: Mutual
Sang-Ook: Always well
Seung: Successor or winning
Shin: Belief
So: Smile
Soo: Long life or excellence
Sang-Ook: One who is always healthy and well
Seo-Jun: Auspicious
Seok: Like a rock
Suk: Stone or rock
Suk-Chin: Meaning unshakable rock
Sung: Finished or complete
Tae: A great individual
Tae-Geun: Foundation or root
Tae-Hui: Superior, great, big
Tae-U: Foolish, stupid, or great and exalted
Tae-Hyeong: Exalted, superior, big
Won-Shik: Means 'the head of the family'
Yong-Sun: Dragon in first position
Young: Forever unchanging
Young-Jae: Stands for one destined to be forever prosperous
Young-Soo: Keeping prosperity
READ ALSO: Common British names for girls and boys
The naming tradition of Koreans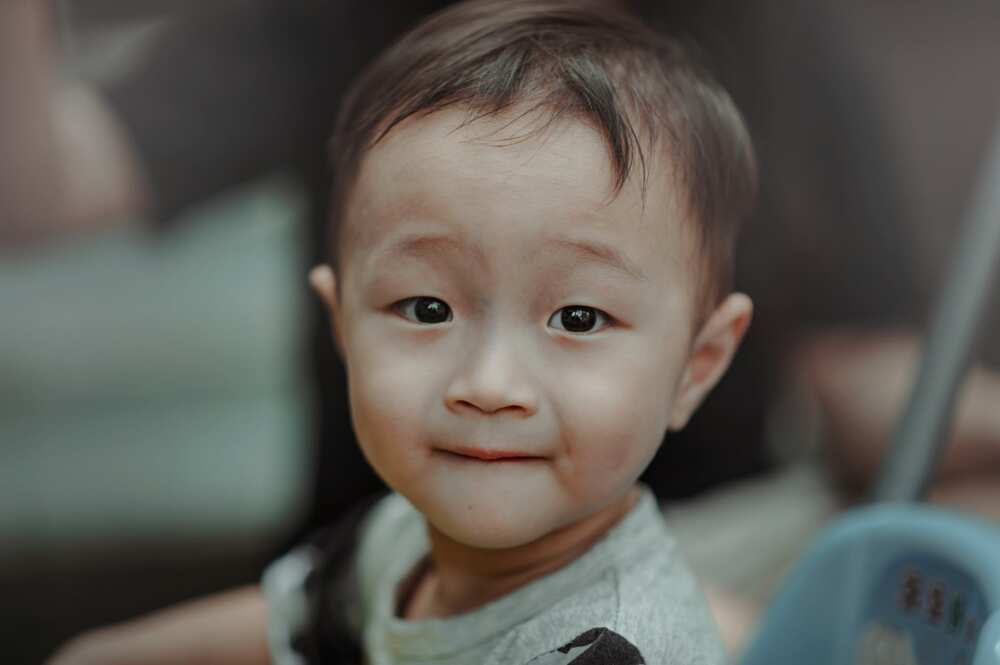 Some Koreans usually follow the tradition of giving children a generation name. This is a tradition that originated in China. Most Korean family names come from a single syllable which is dependent on the individual's generation. In South and North Korea, the surname and generation level precedes the person's first name. For example, two cousins from one generation may be named Ahn Jaemo or Ahn Yujin, Ahn being the generational family name. The other generation's family name will come from a different syllable. Highlighted below are some of the top Korean last names and surnames and what they mean.
Ahn: Tranquility
Bae: Pear
Bai: White or something pure
Byun: Impatient, excitable, border or edge
Cha: Chariot
Chai: Brushwood or firewood
Chang: Flourishing or prosperous
Cheong: Gentle or quiet
Chin: Ancient or exhibit
Choi/Choe: Lofty or high tower
Chong: Extend or stretch
Chun: Field
Do: Roadway or path
Gim: Gold
Ha: Grand or summer
Han: Leader or country
Ho: Fierce or brave
Hong: Great or expand
Hyun: Mysterious or profound
Jee: Ambition or will
Jin: Gold
Jun: Handsome
Kang: Ginger
Kil: Cool
Kwon: Authority or power
Mong: Ignorance or suffer
From the above list of Korean boy names, you can pick out one that you fancy most and name your child. Choose a name with a meaning that will challenge your child to fit his character.
READ ALSO: Classical Latin names for boys and girls