150+ Korean boy names and meanings: Cute, unique and popular
North and South Korea are known for a myriad of things, including technological advancement, amazing street food, skincare trends, and excellent internet connectivity. In addition to all those, the countries are also known for their unmistakably beautiful Asian names. So, what are some great Korean boy names to give your child, and what do they mean?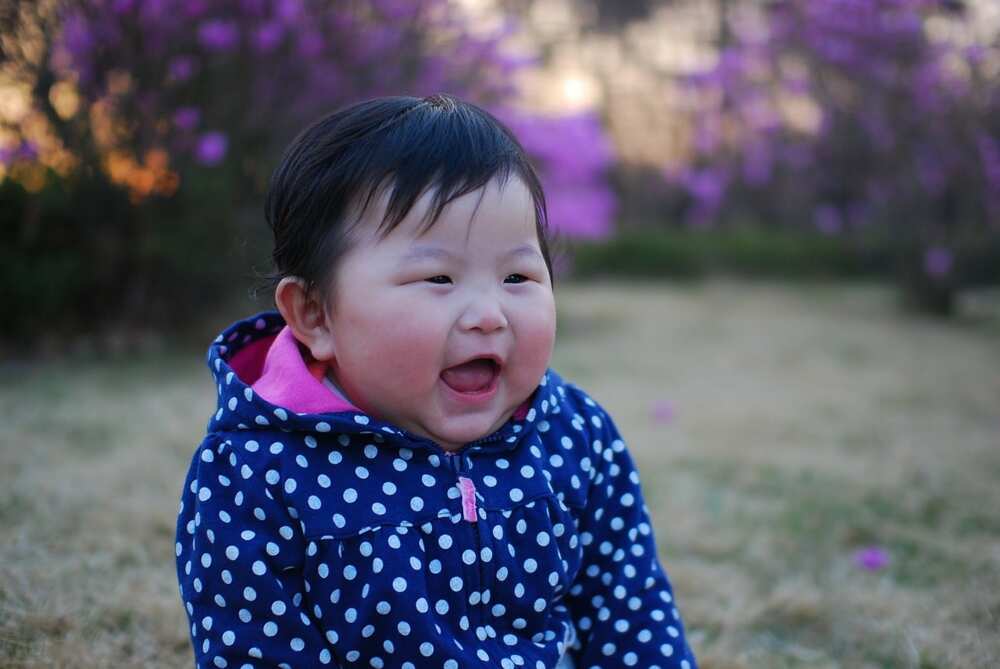 Like with other cultures, Korean names often carry some meanings behind them.
Top Korean boy names to give your son
What are some great Korean boy names? Here is a look at cool, unique, common, and profound Korean boy names and meanings.
Korean boy names starting with A
Ahn: Tranquility
Ae-Cha: Caring and loving
Korean boy names starting with B
Bae: Inspiration or pear
Baekhyun: Clever and shining
Bai: White or something pure
Beom Seok: Model, rule, or pattern.
Bitgaram: Shining River
Bong: Mythical bird
Bong-ju: Means post, pillar or support
Bon-hwa: Glorious one
Bo-seon: Charitable, kind, virtuous, or good
Byeong-cheol: Sagacious or wise
Byeong-su: Conserve, guard, protect, or defend
Byun: Easily excitable
Korean male names that start with C
Here are some Korean boy names that start with C.
Cha: Chariot
Chai: Brushwood or firewood
Chang: Flourishing or prosperous
Chan-yeol: Bright, vivid, or ardent.
Cheong: Gentle or quiet
Chin: Ancient or exhibit
Chin-hae: Ocean depth, or truth
Chin-hwa: One who is wealthy and prosperous
Chin-mae: A truthful person
Cho: Handsome
Choi/Choe: Lofty or high tower
Chong: Extend or stretch
Chul: Firm; not hard nor soft
Chun: Field
Chung Ae: Love and noble
Chung-hee: Dutiful and righteous
Chung-ho: A righteous lake
Korean boy names starting with D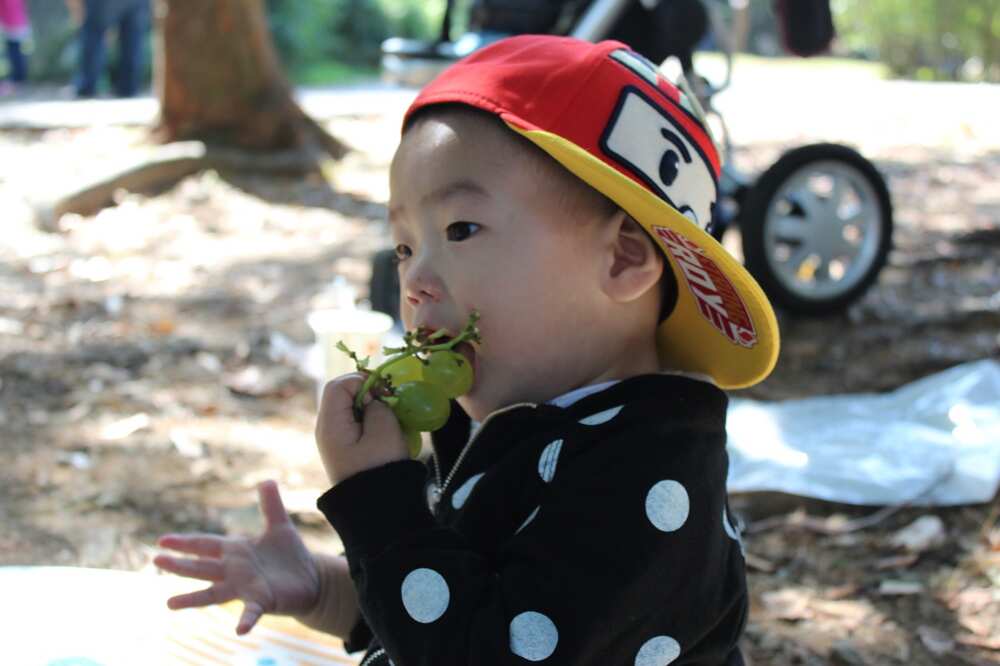 Dae: The great one, shining
Dae-ho: A great personality, great
Dae-hyun: Big, great, or one who is a showoff
Dae-jung: Honest, great and righteous
Dae-yun: Honour and great
Dak-ho: Deep lake
Do: Roadway or path
Doh: Accomplishment
Don-geun: Root or foundation
Du-ho: Head and goodness
Duri: Means two
Korean boy names starting with E
Eun: Affection, charity, or mercy
Eun-seong: Abundant or flourishing in truth
Korean boy names starting with G
Ga-eul: Autumn
Ga-ram: River
Geon: To construct or respect
Gi: Brave or foundation
Gim: Gold
Gook: Nation
Gyeong-tae: Large or 'one who is great.'
Gyeong-taek: Shining pond
Gyeong-wan: Pure and shining
Popular Korean boy names starting with H
Not a fan of extremely rare names? Do not worry; here are some common Korean baby boy names starting with H.
Ha: Grand or summer
Hae-il: Sun or sea
Hak-kun: Rooted in intelligence
Han: Leader or country
Haneul: Heaven or sky
Han-wool: heavenly.
Hee: Brightness
Hee-chul: Happiness
Hei: Wisdom
Him-chan: The strong one
Ho: Fierce or brave
Hong: Great or expand
Ho-Seok: Tiger, heroic, or abundant
Hwan: Shining happiness.
Hye: One who is intelligent and bright
Hyuk: Radiant
Hyuk-jae: One whose talent shines
Hyun Ki: Shrewd or astute
Hyun Shik: Smart and clever
Hyun: Bright
Hyungsik: Effort for justice
Hyung-won: Distant brother
Hyun-woo: The prominent one
Korean boy names starting with I
Il: One who is superior
In: Wise being
In-Su: The preserver of wisdom
Cool Korean boy names starting with J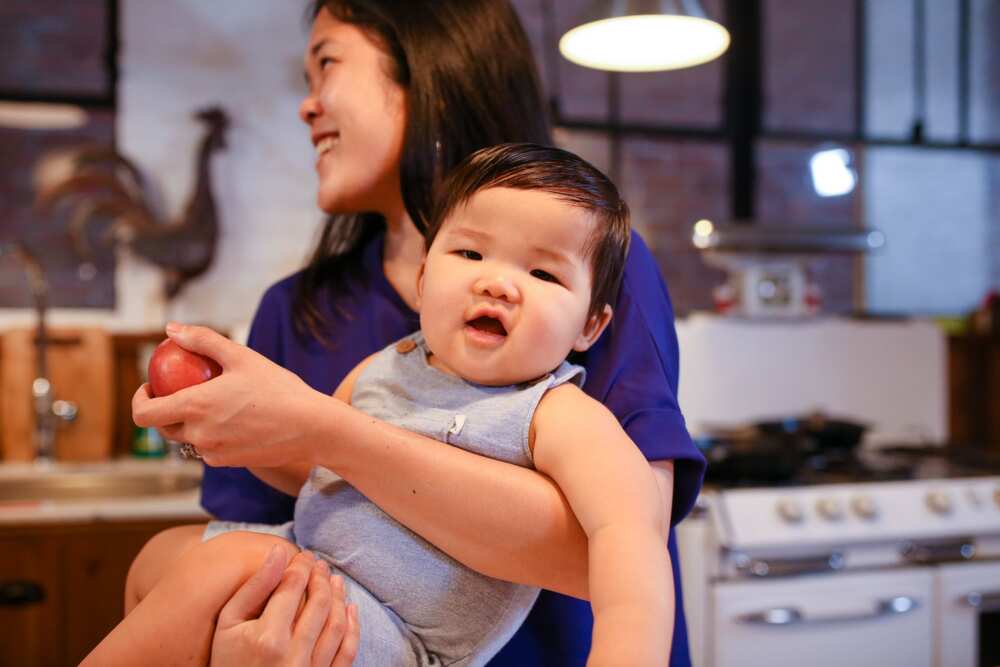 The letter 'J' is quite common in the Korean language. Here are some nice-sounding, common Korean boy names that start with 'J.'
Jae-Hwa: Rich and prosperous
Jee: The ambitious one
Jae-bong: Mythical bird
Jae-hyuk: Shining leather
Jee-min: One who is blessed with wisdom and purpose
Jeong-hui: Splendid and gentle
Ji: A variant of Jee that means wisdom
Jin: The jewel of truth
Ji-su: Beautiful and luxurious
Ji-won: Beauty of the earth
Joon: Extremely talented
Joo-Won: Original
Jum: Ruler or king
Jun: Handsome
Jung: One who is virtuous
Jung-Hwa: Upright and rich
Jung-kook: Ruler of nations
Korean boy names starting with K
Kang: Ginger
Kang-Dae: Strong and mighty
Kil: Cool
Korain: Glorious and luminous
Kwan: Strong one
Kwang-Sun: Generally good
Kwon: Authority or power
Kyong: Brightness
Kyung Can: Respect or nice scenery
Korean boy names starting with M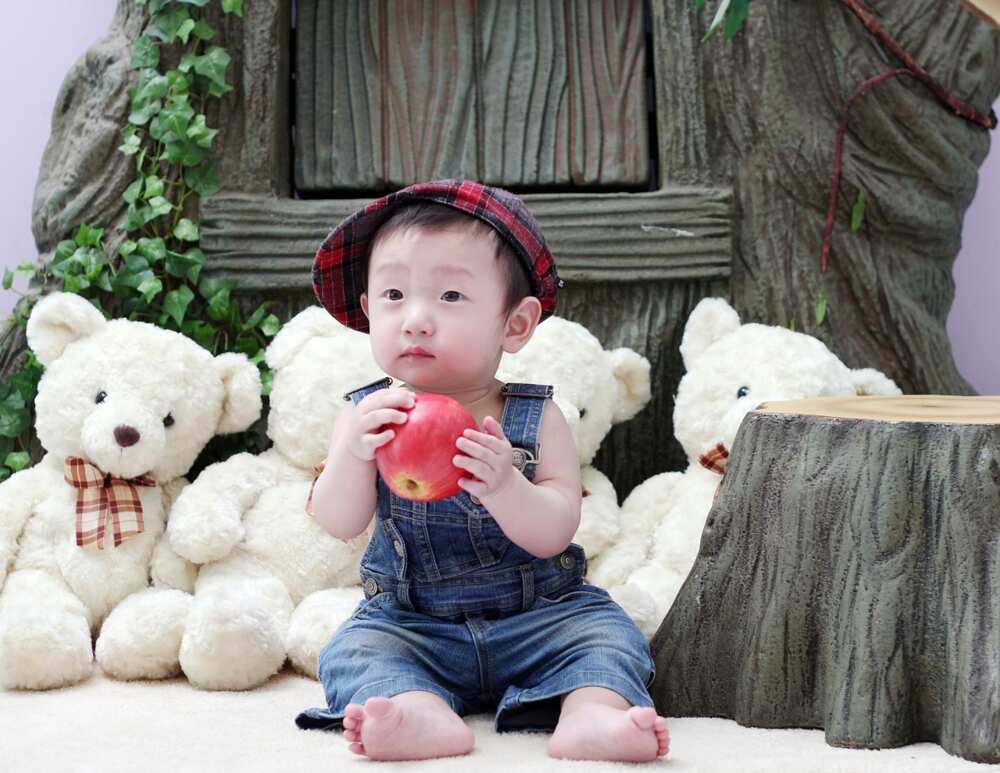 Mal-chin: One who is persistent
Min-jun: Sharp and talented
Myung: Clear and bright
Myung-dae: Great righteousness
Korean boy names starting with N
Nam: King or ruler
Na-moo: means tree, wood, or firewood
Na-ra: Nation or kingdom
Nam-Gil: My way.
Nam-Joon: King of the south
Korean boy names starting with P
Pu-Reum: This one means 'the blue one.'
Korean boy names starting with S
Sam: The third in order
Sang: Mutual
Sang-hoon: Benevolent
Sang-hun: One who is still
Sang-ook: One who is always healthy and well
Seo-jun: Auspicious and talented
Seok: Like a rock
Seong-su: Sacred, holy, or water
Seung: Successor or winning
Shin: Belief
Si-u: Divine intervention
So: The smiley one
Son Ho Jun: One who is brave and fierce
Soo: Long life or excellence
Su-jin: Precious and rare
Suk: Stone or rock
Suk-Chin: Means unshakable rock
Sung: Finished or complete
Sung-hyun: Completed and worthy
Korean boy names starting with T
Tae: The exalted one
Tae-geun: Good foundation
Tae-hui: Big or superior
Tae-hyeong: Supremacy
Tae-u: Great and exalted
Unique Korean boy names starting with U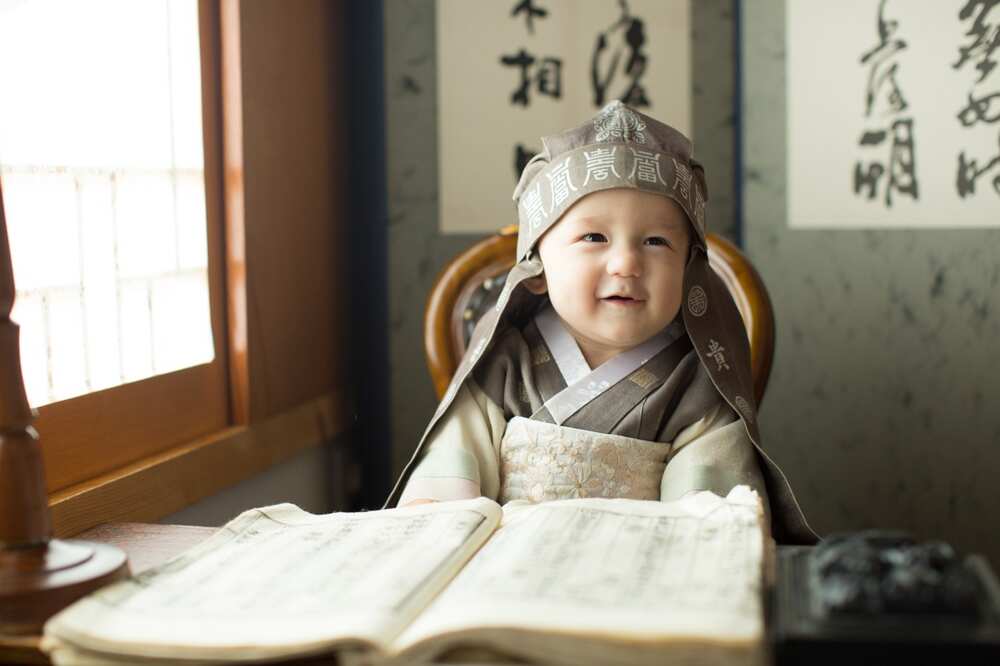 The letter 'U' is not commonly used at the beginning of names in Korea. There are a few not-so-common but still cute Korean boy names. If you are looking for a male name that stands out, here are two options to consider.
U-jin: The genuine one
U-ram: Imposing and stately
Korean boy names starting with W
When Yeong: Shadow and reflection
Won-shik: Head of the family
Cute boy names from Korea starting with Y
Here are some beautiful Korean male names starting with the letter 'Y.'
Ye-jun: Talented in the crafts
Yeong-gi: Glory and honor
Yeong-ho: Hero, numerous, or vast
Yong-sun: Dragon in the first position
Yoon-gi: gloss or shine.
Young: Forever unchanging
Young-jae: One destined to be prosperous
Young-soo: Keeping prosperity
Yun-seo: A gender-neutral name meaning consent or allow.
There are numerous Korean boy names, ranging from the unique ones, the profound ones, to the highly popular ones. When choosing one, it is essential to consider the meaning behind the name and decide whether or not it matches the character you would want for your child.
READ ALSO: 150+ cute nicknames for your girlfriend that she will adore
Legit.ng recently explored a wide collection of cute nicknames one can give their girlfriend. Giving cute names to each other is often one of the most common aspects of relationships. These nicknames are usually meant to assure one's significant other that nobody else is like them.
When choosing a nickname for your girlfriend, it is good to go with names that will stand the test of time and those that both of you will not get bored of.
Source: Legit.ng