Crystal Bowersox bio: teeth, net worth, songs, where is she now?
Crystal Bowersox is an American singer, actress, and songwriter. She is best known for her participation in the American singing competition television series American Idol (Season 9). What is her current net worth?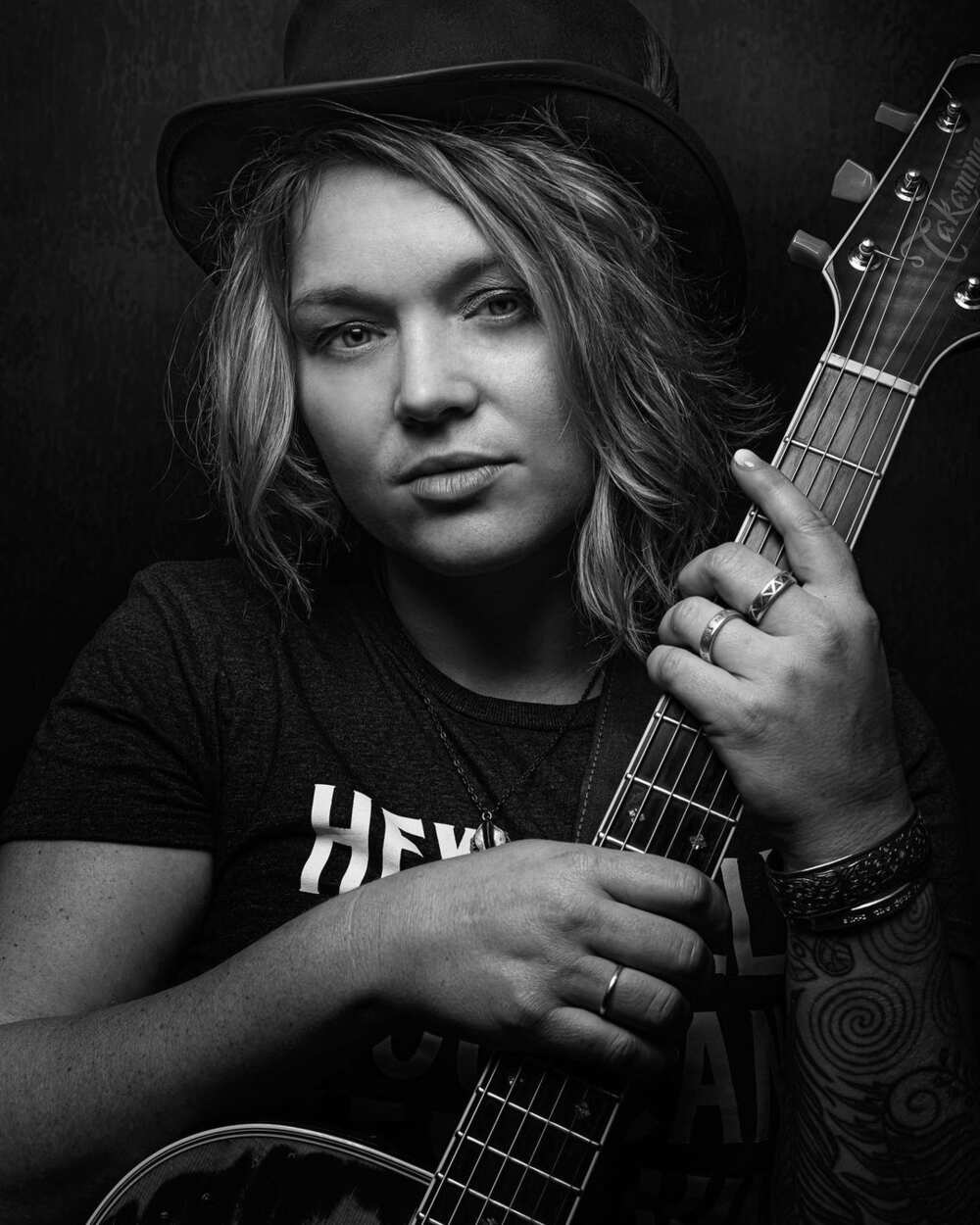 She is a popular American rock singer who was the second-place finalist on Season 9 of American Idol. What has happened to Crystal Bowersox since she left the show?
Profile summary
Full name: Crystal Lynn Bowersox
Date of birth: 4 August 1985
Age: 35 years (as of 2021)
Place of birth: Elliston, Ohio, the USA
Profession: Singer, songwriter, actress
Height: 5 feet 6 inches
Crystal Bowersox net worth: $600,000
Crystal Bowersox biography
Crystal was born in Elliston, Ohio, the USA to Kelly Lynn and William Lester Bowersox.
When she was two years old, her parents divorced. She grew up alongside her twin brother, Carl.
How old is Crystal Bowersox now?
She was born on 4 August 1985. As of 2021, the singer is 35 years old.
Education
She attended Oak Harbor Secondary School in Oak Harbor, Ohio, USA. While in school, she played the flute in the marching band.
Career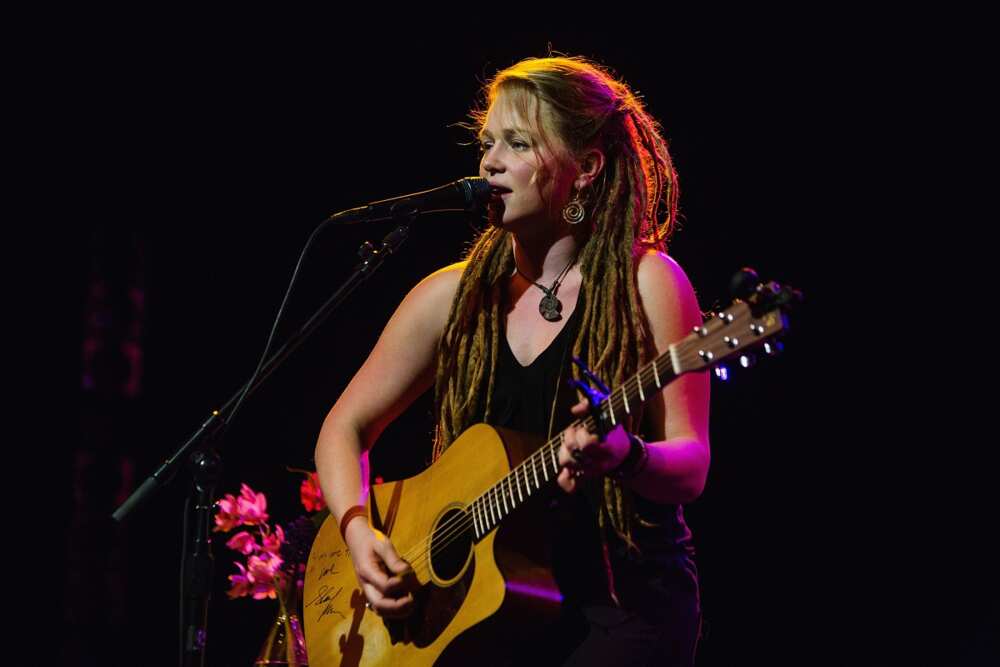 When she was 10 years old, she started her musical career. She performed at such local bars like The Village Idiot, Papas, and Toledo.
At the age of 17, she moved to Chicago. While looking for job opportunities, she performed as a street artist at several train stations (Redline Lake and Washington stops).
In 2006, she was selected by the Chicago Department of Cultural Affairs in the Sister Cities program held in Birmingham.
She performed in Heartland Cafe, Uncommon Ground Clark, and Grace and Devon Locations. In 2007, she went on a tour, including Oaxaca, Mexico, Memphis, Tennessee, Ankara, and Istanbul.
In 2011, she made her debut as an actress in Body of Proof. In October 2012, she signed with Shanachie Records.
In March 2013, she released her second album and went on a tour. The same year, she took part in the show The Tonight Show with Jay Leno and became a participant of the Lancaster Festival.
In July 2020, she released the single Courage to be Kind.
As for her appearance, she was known for her trademark dreadlocks. In November 2013, the media published the news about Crystal Bowersox hair cut.
The musician decided to cut them off. Over the years, she went to her brand dreadlocks and cut them again. She has short blond hair these days.
Crystal Bowersox American Idol participation
In 2010, she did her audition for the show in Chicago, Illinois. She performed the song Piece of My Heart.
While on the show, she was hospitalized because of diabetes. Her performance on that evening was postponed.
The following day, she impressed the judges by her remarkable performance. She was among the best musicians on the show.
Even though she did not win it (took the second place), the show provided her with an opportunity to sign a contract with 19 Entertainment.
Crystal Bowersox albums
As of today, she has released several albums. She released her first studio album – Farmer's Daughter – on 14 December 2010.
The album was released by Jive Records. Soon afterwards, it reached position No2 on the U.S. Rock charts.
In 2012, she released her EP titled Once Upon a Time. On 26 March 2013, she released her second album – All That for This.
Several years later, in 2017, she released her third album titled Alive.
What is Crystal Bowersox net worth?
Crystal Bowersox songs have earned her a pretty good fortune. As of today, she has a net worth of $600,000.
American Idol Crystal Bowersox marriage and relationships
While on the American Idol show, she was in a relationship with Tony Kusian. They broke up on day of her final performance.
A few months later, on 10 October 2010, she married Brian Walker. The two attended different social events together.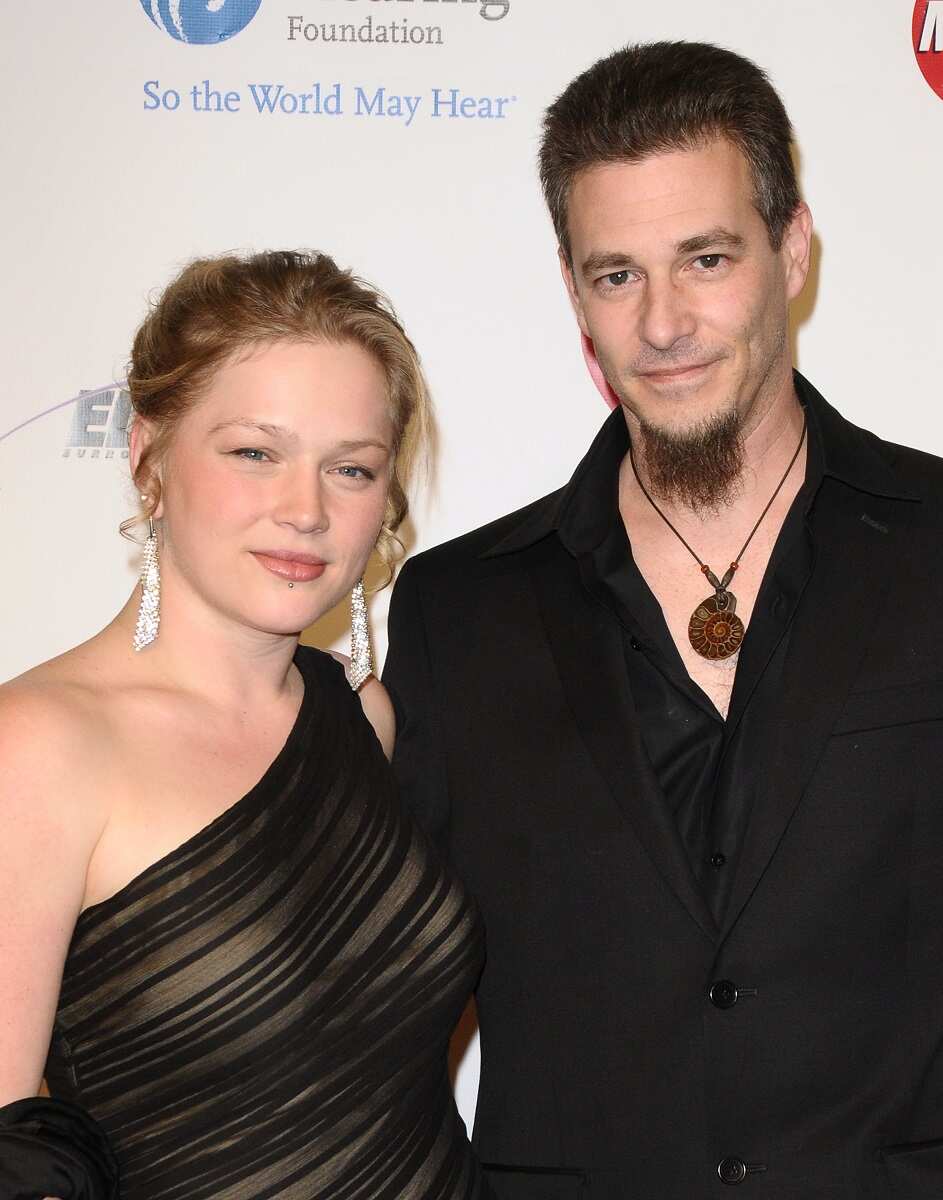 A few years later, they broke up. Later, she came out as bisexual during an interview with Good Day LA.
Children
When it comes to children, the musician has a son. His name is Anthony Levi Mason.
Crystal Bowersox son was born on 19 January 2009. In an interview with RadarOnine, she revealed that the name of her son's father is Tony (his last name is still a secret for the media).
She and Tony had a relationship before her appearance in American Idol. While speaking of Antony's career, she mentioned:
Whoever he turns out to be, I will love and support him, no matter what. That's love. True love.
Crystal Bowersox teeth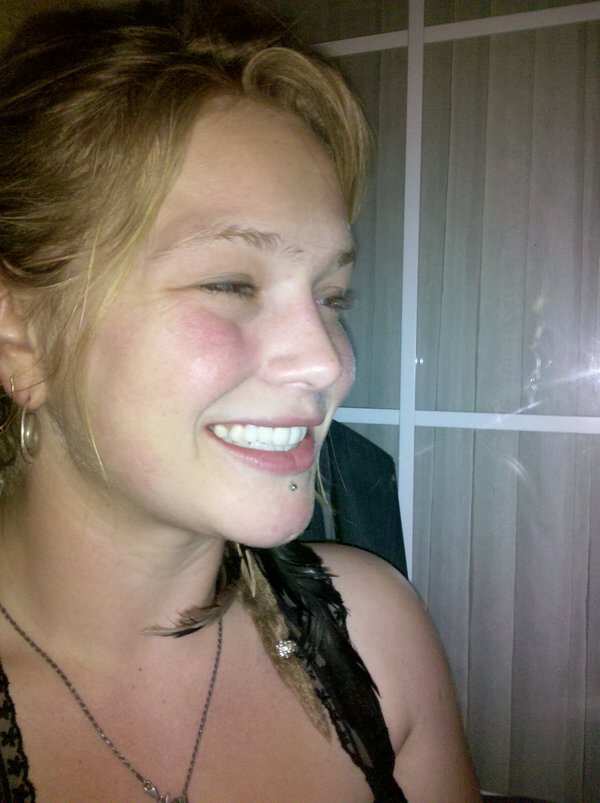 During American Idol, she received an insulting comment from one of the hosts (Ryan Seacrest) regarding her teeth. Nevertheless, he did not offend her.
Recently, she posted a picture on her Twitter, in which she had a perfect smile. It was captioned with the words
"whats NOT missing in this picture?????? Yeah. That's right."
Later, in an interview with People, she mentioned:
I had braces when I was young and I couldn't afford to finish treatment.
She had previously turned down an offer to make her teeth fixed at no charge. She explained:
I had turned down an offer that I thought was very rude. There was a dentist that made a public offer – he didn't contact me personally, and so I turned him down publicly. It's not that I didn't want to do it. I've always wanted to do it.
Before going on tour, she visited the dentist. Now she has her teeth fixed and cannot stop enjoying her new smile:
I'm smiling with pure confidence for the first time in my life. And it's a good thing.
Where is Crystal Bowersox now?
Some time ago, she decided to move to Toledo, Ohio, so that her son could spend more time with his grandparents. Later, she relocated to Nashville to focus on her musical career. As of today, she considers it her home.
Crystal Bowersox is forging her own unique path in the music industry, inspiring millions of people.
READ ALSO: Dabo Swinney biography: age, height, family, salary, net worth
Legit.ng recently reported about the life of Dabo Swinney. He is one of the most popular football coaches.
He is now working as the head coach for Clemson University. What is his career journey like? Is he married?
Source: Legit.ng