Halston Sage bio: age, height, boyfriend, movies and tv shows
Halston Sage is an actress from America who gained recognition for her impeccable role as Grace on the Nickelodeon Television series, How To Rock, in 2012. This outstanding performance landed her the opportunity to work with some top Hollywood celebrities and also boosted her career.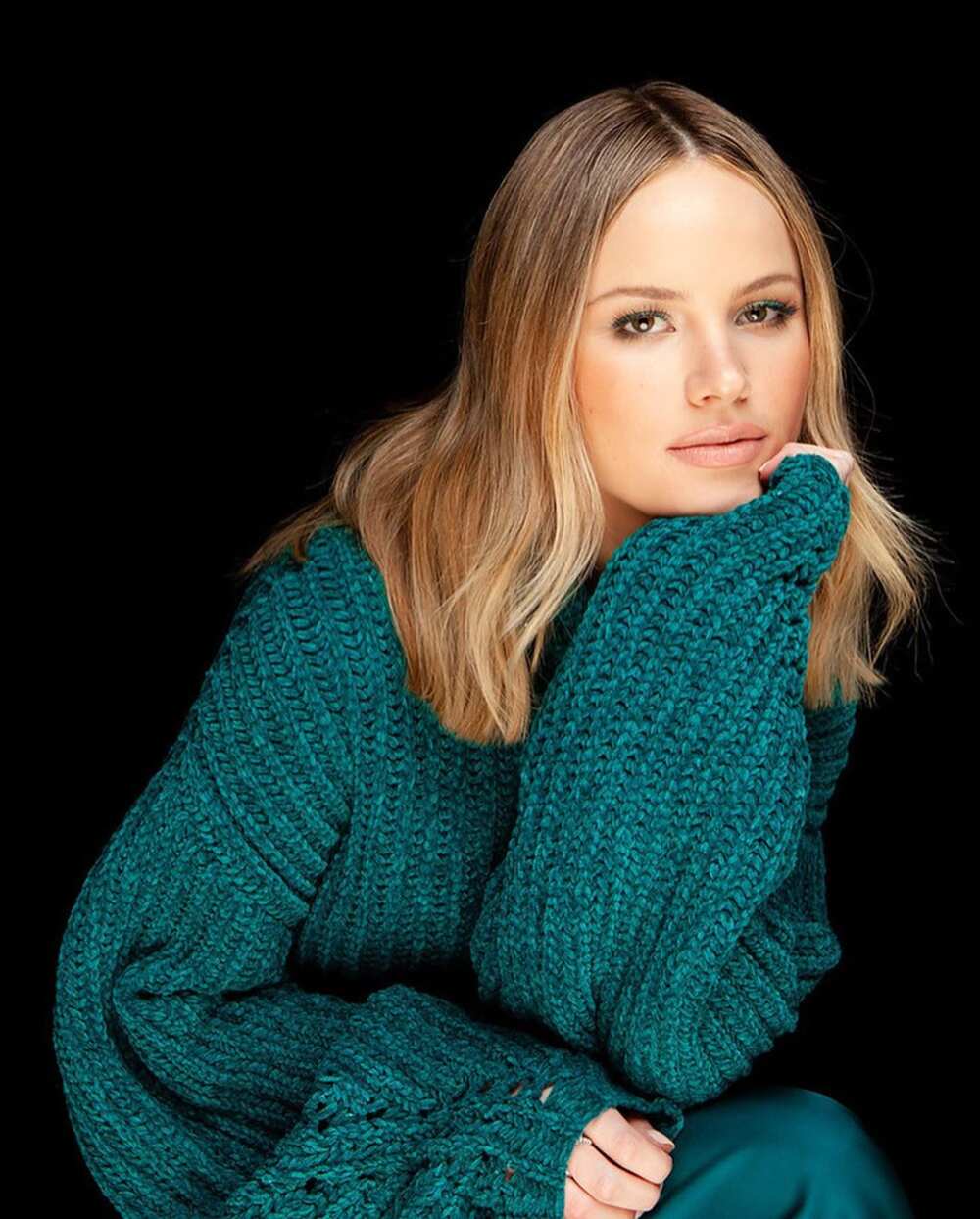 What is Halston Sage in? She began working as a model at the age of fourteen years before she became prominent. Now, she is fully concentrating on acting. She featured in Crisis in 2014, Paper Film in 2015 and Alara Kitan in Orville from 2017 to 2019.
Halston Sage data summary
Full name: Halston Jean Schrage
Celebrated name: Halston Sage
Nationality: American
Race: White
Ethnicity: Ashkenazi Jewish
Religion: Judaism
Birthdate: 10th of May, 1993
Birthplace: Los Angeles, California, USA
Vocation: Actress
Manager(s): CAA and ROAR
Age: 26 years old
Body build: Slim
Sexual orientation: Straight
Height: 5 feet and 5 inches
Weight: 53 kg
Relationship status: Dating
Horoscope: Taurus
Parents: Lenny (father) and Tema (mother)
Siblings: Max and Kate Sage
Hair color: Blonde
Eye color: Dark brown
Jean Schrage early life
Schrage was born to Tema and Lenny Sage, and she has two younger siblings: Max and Kate. There is limited information about Halston Sage schooling and education. However, it is documented that she was the chief editor of her high school newspaper, and she also rode horses competitively.
Halston Sage Orville commenced her career in 2011 after she landed a role in How To Rock as Grace. The series had 25 episodes and started airing on the 4th of February, 2012. Apart from that, she also featured in Nickelodeon's Victorious and Bucket & Skinner's Epic Adventures. She appeared in Crisis, an NBC television thriller series, in 2013. Sharing a career experience, the actress once said:
I did grow up in Los Angeles. I actually didn't start acting until I was sixteen, so I was very removed from the Hollywood scene. I had always been in my school plays, but my mom and dad wanted to keep me out of the business until I was old enough to know who I was and not let anyone change me.
How old is Halston Sage?
Halston Sage age is 26 years. She was born on the 10th of May, 1993, in Los Angeles, California, USA.
Halston Sage measurements
How tall is Halston Sage? Halston Sage height is given to be 5 feet and 5 inches, which is an equivalence of 160 centimeters. Also, her body weight in kilograms is 53. Halston Sage hot banana shape is beautiful and attractive. Then, her breast size is 35 inches, while her waist size is 24 inches. As for her hips size, she measures 34 inches.
Who is Zac Efron dating?
Zac Efron is Halston Sage boyfriend. The former Zac Efron girlfriend, Sarah Bro, is no longer in the picture as the new couple is seen spending vacations together at Santa Barbara. Stories about Halston Sage dating Efron was first circulated in 2014 after they were captured together during a basketball game.
At that time, Zac Efron made a remarkable statement about the actress during an interview in 2014. He disclosed that he considers the actress as a sweet person. In his words, she is a sweetheart, although he never ascertained if they were in a relationship or not. However, he inquired of the platform about Schrage's interview with them and pressed to know if she said anything about him.
In July 2016, Efron debunked the notion of him being in a relationship while in a conversation with Sunday Times. He said dating is not his thing and the American actress was not in the picture at that juncture. But today, the story has changed. Even though they both started as co-workers, they are now lovers.
Before the actress's relationship with Efron, she was in a relationship with Seth MacFarlane in 2017. Also, she dated Chord Overstreet for a couple of months in 2014 before they separated. Then, she had another love affair with James Maslow for three years, which was from 2010 to 2013.
Zachariah David Alexander Efron, who is widely known as Zac Efron, is an American actor and songster. He commenced his acting profession in the early 2000s and gained stardom for his incredible action as the lead role in the High School Musical series from 2006 to 2008.
Is Halston Sage pregnant?
The actress seems to be pregnant, according to the American tabloids report. According to a report, a close source verified that the actress and her boyfriend are expecting a baby after she was sighted with a bulging tummy during a dinner date. However, when the celebrity's representative was asked about the news, she told the Journalist that she does not talk about the American actress's personal life. She neither verified or debunked the story.
Halston Sage movies and TV shows
Halston has featured in several movies and TV shows since she picked up a career in the entertainment industry. A list of some of them includes the following:
Victorious
How to Rock
Bucket & Skinner's Epic Adventure
Figure it Out
Crisis
The Orville
Magnum P.I
Prodigal Son
Joan's Day Out
The Bling Ring
Grown-Ups 2
Neighbors
Poker Night
Paper Towns
Goosebumps
Scouts Guided To The Zombie Apocalypse
Better I Fall
People You May Know
You Get Me
Late Night
The Last Summer
Dark Phoenix
Why did Halston Sage leave the Orville and what is she doing next?
There is no stated reason backing Halston Sage leaving the Orville. At the same time, Fox did not disclose the reason for the change. The Orville fans were stunned when the actress, who played as Alara Kitan, concluded to leave the ship and stay on Xeleyan with her folks. Even though the Orville has gotten a new Xeleyan officer, viewers still miss Alara.
How much is Halston Sage worth?
She has an estimated net worth of $3 million.
Halston Sage has been working steadily over the years and adding several feathers to her cap. She has shown that she owns the spotlight by her persistence and energy. Her story serves as an inspiration for those who look up to her and others who plan to pick a career in the entertainment industry.
Source: Legit.ng