Who are Tia and Tamera's parents? Meet Timothy and Darlene Mowry
If you grew up in the 1990s, you might have heard about Tia and Tamera Mowry. The two women are twins, and they rose to stardom after starring in the 90s sitcom Sister, Sister. Tia and Tamera's parents are a big reason for their start in show business.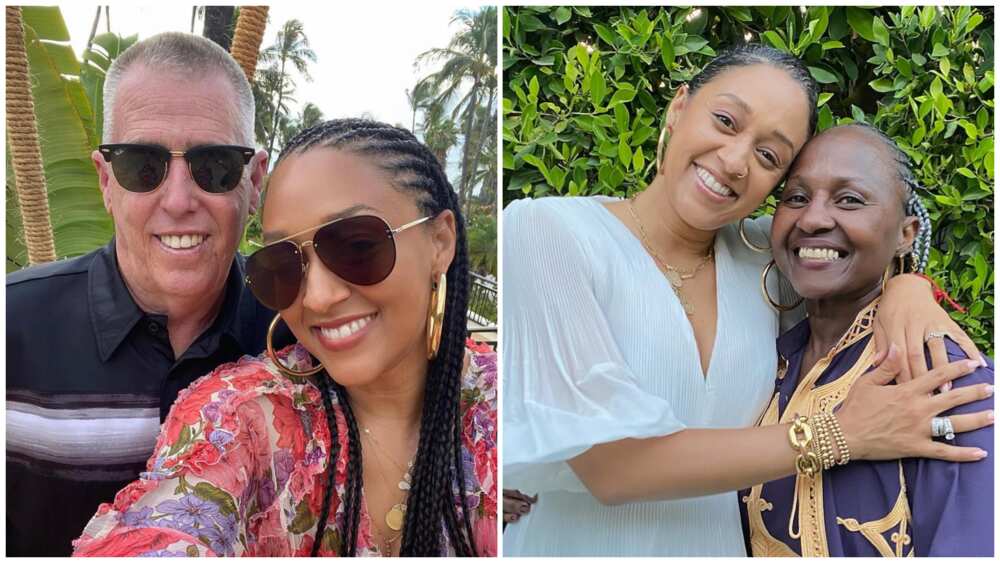 Tia and Tamera Mowry are among the most famous twins in Hollywood. They have been successful in their acting careers, spanning over three decades. The celebrities' success story is not complete without their parents.
Who are Tia and Tamera's parents?
Tia and Tamera were born in Germany on 6 July 1978. Their father, Timothy John Mowry, is a white American, born on 4 January 1957. Their mother, Darlene Renee Mowry (née Flowers), is of Afro-Bahamian heritage, born on 25 October 1956.
Is Tia and Tamera's mom still alive? Yes, Darlene Mowry is still alive. There were rumours that the celebrity mom had passed on after she stayed out of the limelight for five years. She later shut down the rumours and announced she was working in Hollywood as a producer. She is 66 years as of 2023.
Timothy and Darlene met in high school in Miami, Florida. After graduation, they joined the US Army and reached the rank of Sargent. The two got married in 1975 when they were just 18 years old. They were were both later stationed in Germany in the military.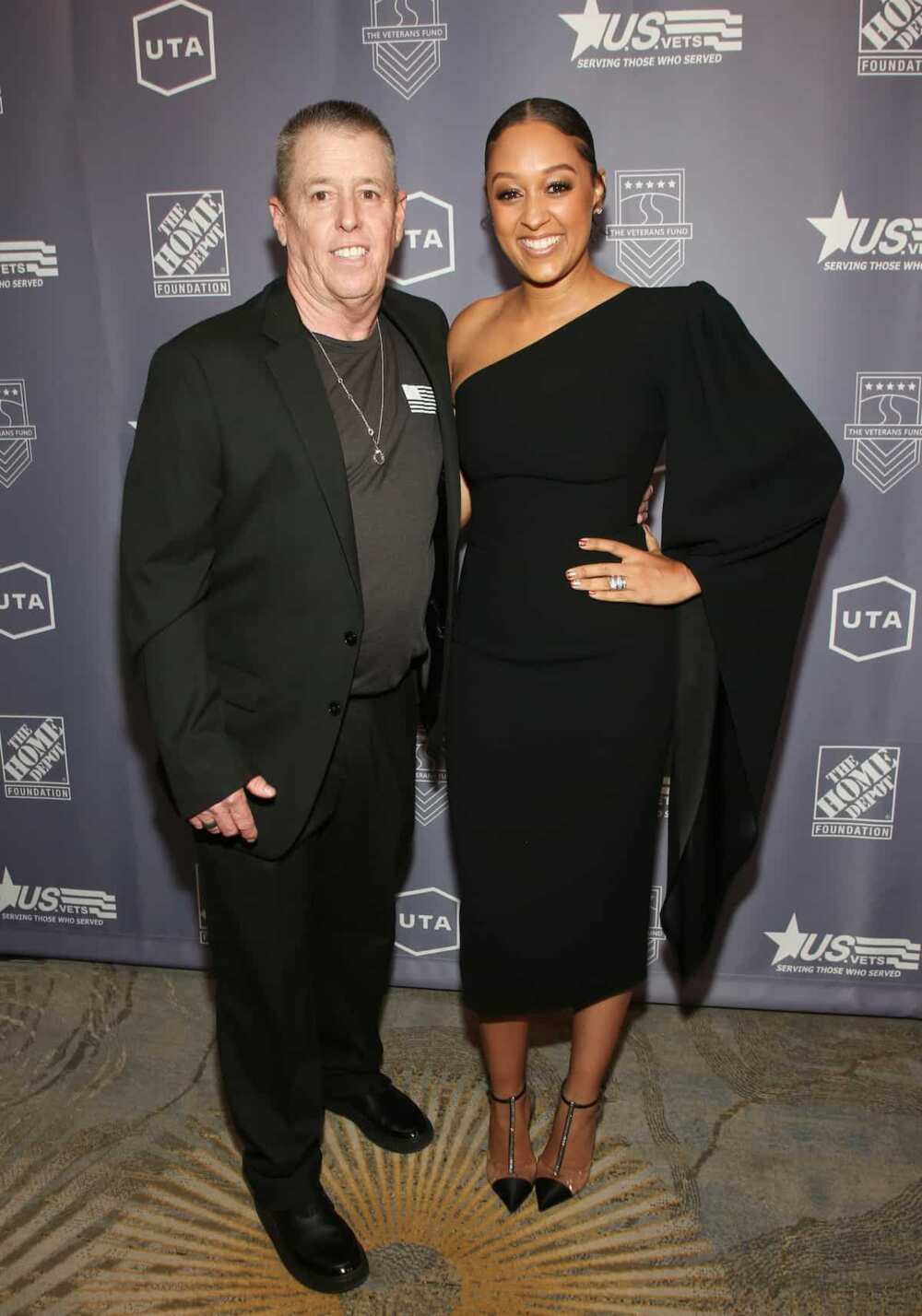 Tia and Tamera's parents lived in Germany when the girls were born. When the children were two years old, the family relocated back to the US. They first moved to Texas and then moved to Hawaii before returning to Texas. Aside from the twins, Timothy and Darlene have two other children, Tahj, an actor and singer and Tavior, a music producer.
Are Tia and Tamera's parents still together?
No, Tamera Mowry's parents are no longer together. They got divorced in 2015 after being married for 40 years. The news shocked the girls and their families, but they accepted their parent's decision. Why did Tia and Tamera parents divorce? They did not disclose the reason for their divorce.
Tia and Tamera's dad has found love again, and their mother kept her personal life on the down low. Despite Timothy and Darlene's divorce, the Mowry family gets together on special occasions such as Thanksgiving and Christmas.
The impact of Tia and Tamera's parents on their career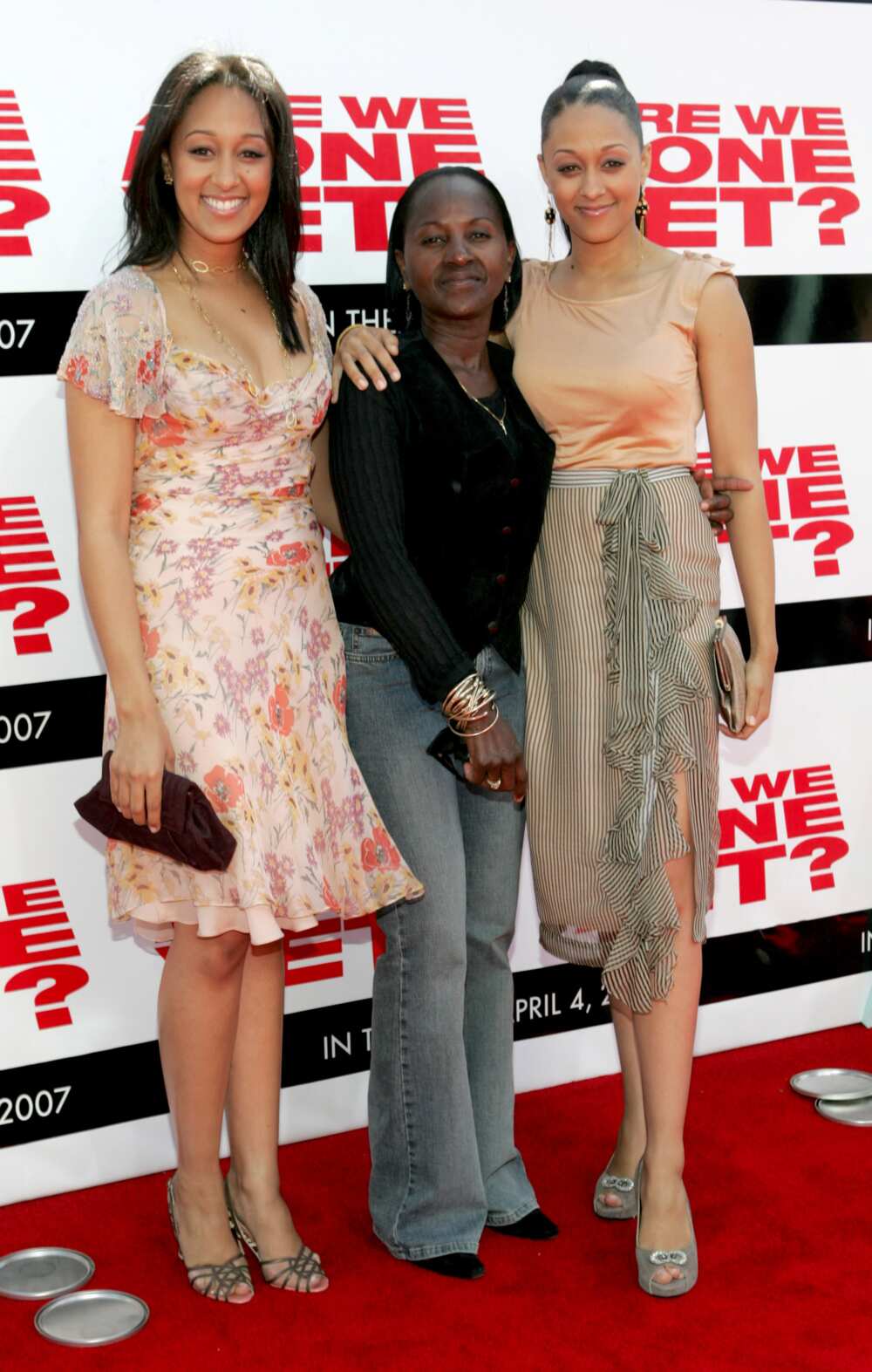 The twins have their parents to thank for their successful careers. Both parents made sacrifices to ensure their children succeeded in Hollywood. Darlene initially got Tia in the print modelling and commercial projects. Later, she took her to Los Angeles to try and get her into a commercial or a TV show. While in Los Angeles, Tia became interested in acting.
Since Tia and Tamera's mom was serving in the military, she could not just pack up and leave for Hollywood. Darlene pleaded her case in court to allow her to move to Hollywood. The court allowed her and the kids to move, but Timothy had to remain behind. This move meant the twins could fully be immersed in the entertainment industry.
The twins have been featured in numerous TV shows and films such as Twitches Too, Tia & Tamera, and Seventeen Again. Tia and Tamera also formed a singing group called Voices in the early 1990s.
Tamera and Tia Mowry's family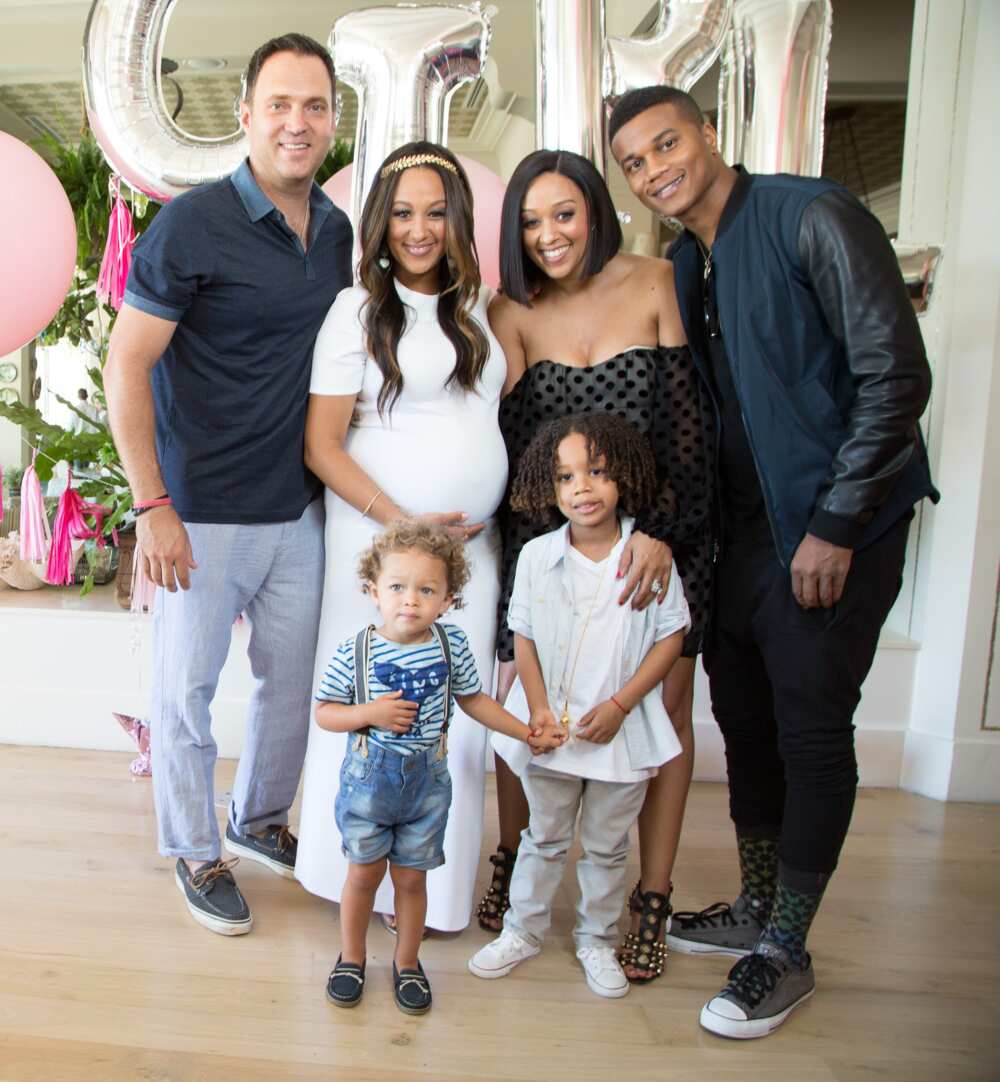 Tamera and Tia have their own families. Tia married Cory Hardrict, a former football player and actor, in 2008. The pair met on the set of the film Hollywood Horror. They dated for six years before the actor popped the question to Tia on Christmas Day in 2006.
The couple has two children, a son and a daughter. Cree Hardrict was born in 2011, and Cairo Tiahna Hardrict in 2018. The couple separated in October 2022 after 14 years of marriage. The Sister, Sister alum made the announcement on Instagram:
I have always been honest with my fans, and today is no different. I wanted to share that Cory and I have decided to go our separate ways. These decisions are never easy, and not without sadness. We will maintain a friendship as we co-parent our beautiful children. I want to thank my friends, family and fans for your love and support as we start this new chapter moving forward in our lives.
The actress cited irreconcilable differences and requested joint physical and legal custody of their kids.
Tamera Mowry is married to Adam Housley, a Fox News correspondent. The two dated for about six years before saying 'I do' in 2011. The couple has two kids, a son, Aden John Tanner, and a daughter, Ariah Tale.
Tia and Tamera Mowry are successful actresses famous for their roles in the sitcom Sister, Sister. Two of the reasons behind their success in the entertainment industry are Darlene and Timothy Mowry. Tia and Tamera's parents were the support system behind the twins that helped them achieve their goals.
READ ALSO: Meet Norma Strait, George Strait's wife of over fifty years
Legit.ng recently published an article about Norma Strait. Norma is famous for being the wife of George Strait, a legendary American country music singer. The country music star is famous for hits like All My Ex's Live in Texas (1987), Carrying Your Love with Me (1996), Love Without End, and Amen (1990).
Norma and George met in high school. Their relationship has lasted longer than half a century. Together, they have two children, George Harvey and late Jenifer Lyn.
Source: Legit.ng