100+ cool and unique middle names for boys and girls
Unique middle names have become a fascinating trend in naming newborns, adding an extra layer of individuality and intrigue to their identities. These distinctive monikers, often inspired by various sources, can set a child apart and tell a unique story. These names ensure that every child's name is as exceptional as they are.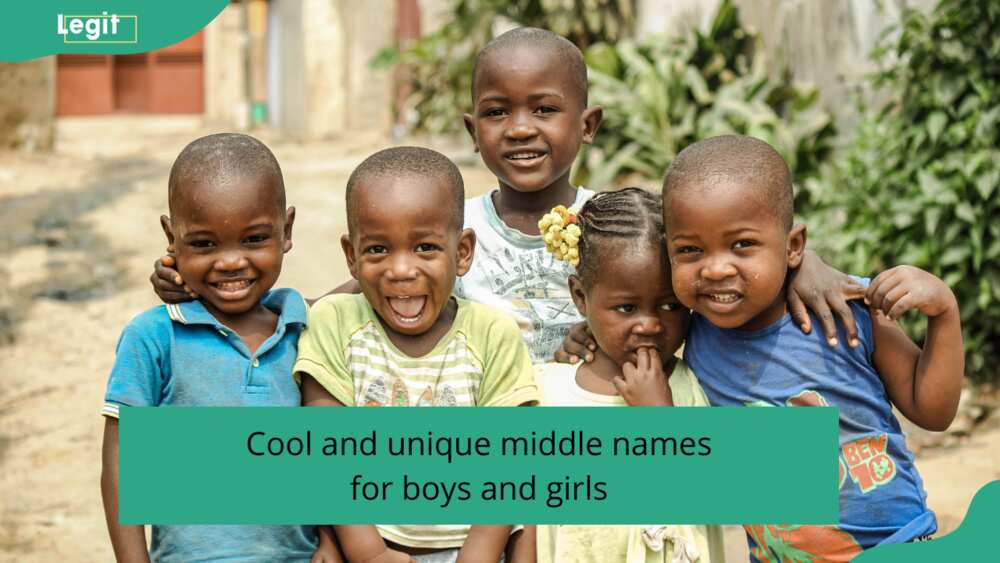 Giving a child a beautiful and unique name is important because it can help them stand out and celebrate their individuality. A distinctive name can instil pride and uniqueness, boosting self-confidence and shaping a positive self-identity. If carefully chosen, these names reflect the parent's desire for their children.
Unique middle names for boys and girls
Rare middle names for boys and girls add a distinctive touch to a person's identity. These unique names, often drawn from diverse cultures and languages, offer a sense of individuality and character. They can carry special meanings or historical significance, making them memorable and intriguing.
Unique middle names for boys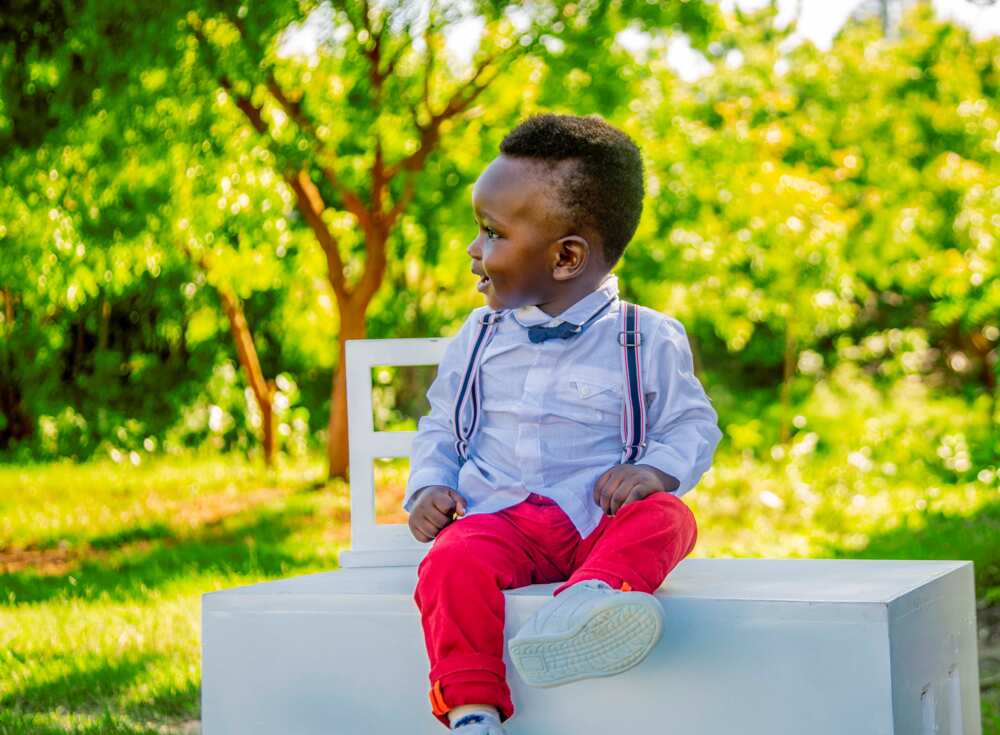 These are unusual middle names for boys that can transform a common name into a conversation piece. These fancy names can make a child's name memorable and intriguing. Have a look at some of those names below.
Aric: Ruler
Kairos: Right or opportune moment
Emet: Truth
Palmer: Holyland
Idris: Interpreter
Bodhi: Enlightenment
Rhett: Gone with the wind
Selwyn: Friend in the castle
Jovan: God is gracious
Kieran: Dark-haired
Ezra: Helper
Otis: Wealth or prosperous
Zain: Beauty or grace
Tariq: Morning star
Adriel: Follower of God
Azriel: Help of God
Eben: Stone
Thorne: Thorny bush
Osiris: God of the afterlife
Nyx: Night
Jack: Son of Jack
Isaac: Laughter
Keir: Dark-skinned
Soren: Stern
Lucien: Light
Rhys: Enthusiasm
Ansel: Noble
Emrys: Immortal
Oisin: Little deer
Unique middle names for girls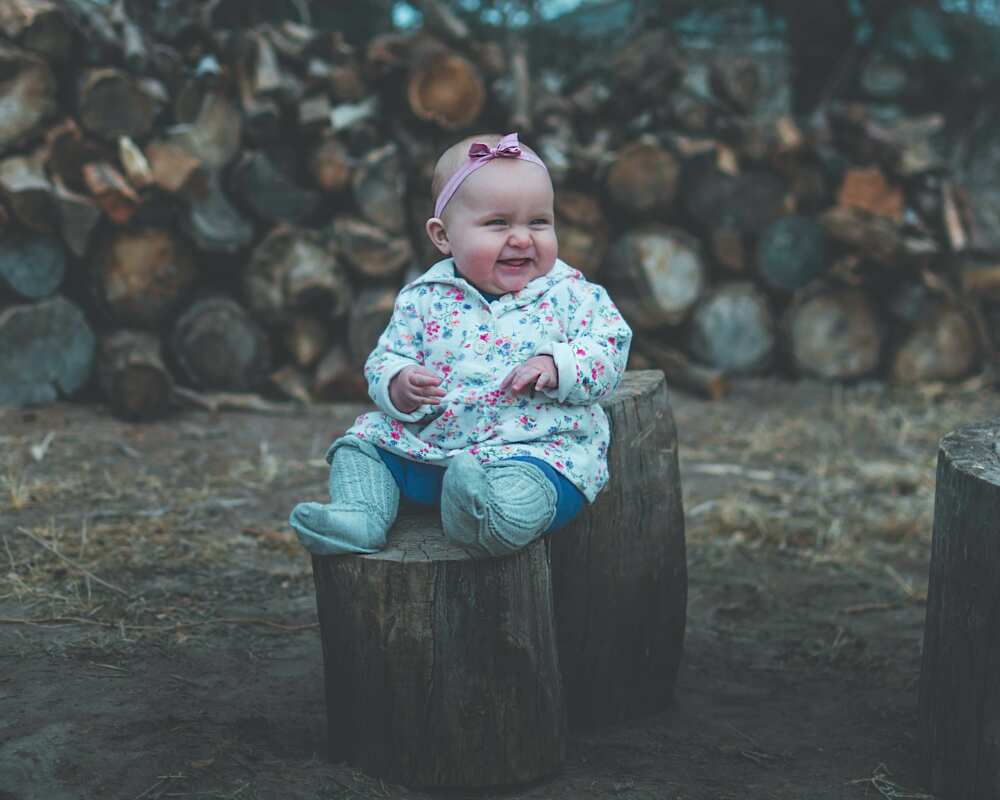 A girl's name should be beautiful and meaningful. If you are a parent looking forward to getting a baby girl, you can use these uncommon middle names that bestow an extra layer of meaning and distinction.
Seraphina: Fiery one
Elysia: Blissful
Calliope: Beautiful voice
Marigold: Golden flower
Aveline: Hazelnut
Solange: Dignified
Zephyra: Gentle breeze
Isolde: Fair lady
Lucienne: Light
Thalassa: Sea
Esmeralda: Emerald
Caelum: Sky or heaven
Selene: Moon goddess
Seren: Star
Elowen: Elm tree
Calista: Most beautiful
Evadne: Pleasing one
Fiora: Flower
Isabeau: God is my oath
Verity: Truth
Colette: Victory
Magnolia: Flower
Vespera: Evening
Ilaria: Cheerful
Mireille: Miracle
Sapphira: Sapphire
Ryder: Cavalryman
Amorette: Little love
Lysandra: Liberator of man
Elestren: Star
Isabelle: Devoted to God
Xander: Defender of the people
Creative middle names for girls and boys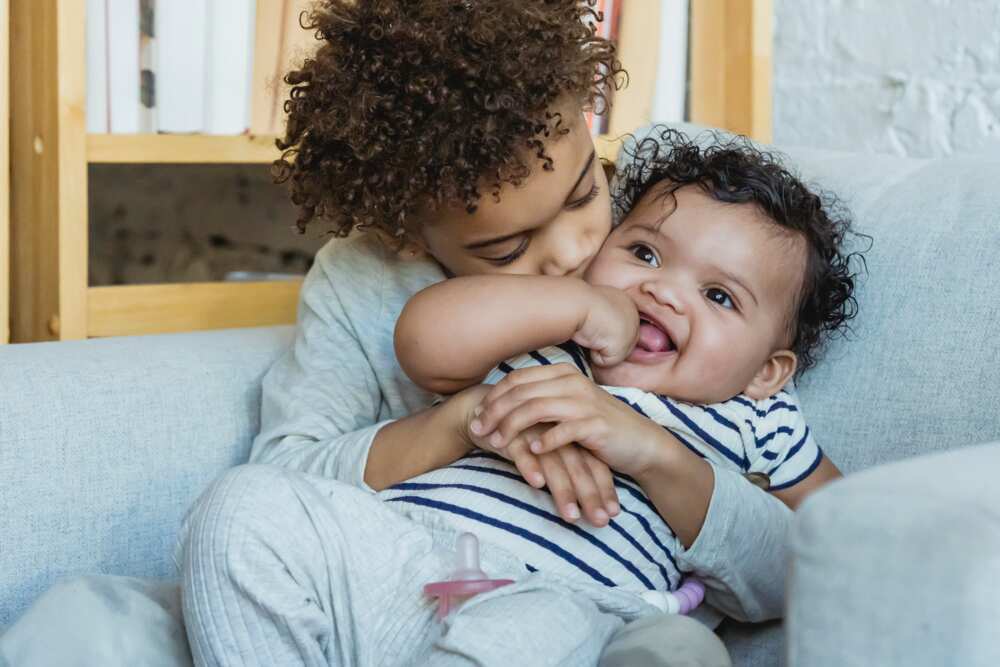 These are interesting middle names that come from various sources, including nature, mythology, diverse cultures, and personal inspirations. They include:
Peregrine: Wanderer
Serendipity: Happy accident
Zenith: Highest point
Solstice: Sun or moon standstill
Arion: Melodious
Elara: Moon of Jupiter
Aether: The air of the gods
Solenne: Solemn
Orion: Hunter/son of fire
Delphine: WNoaomb
Celestia: Heavenly
Indigo: Deep blue dye
Phoenix: Mythical bird of rebirth
Nereus: Sea god
Ambrosia: Food of the gods
Altair: Flying eagle
Astoria: Starry
Cassian: Hollow
Faelan: Little wolf
Ondine: Little wave
Gia: God is gracious
Short middle names for girls and boys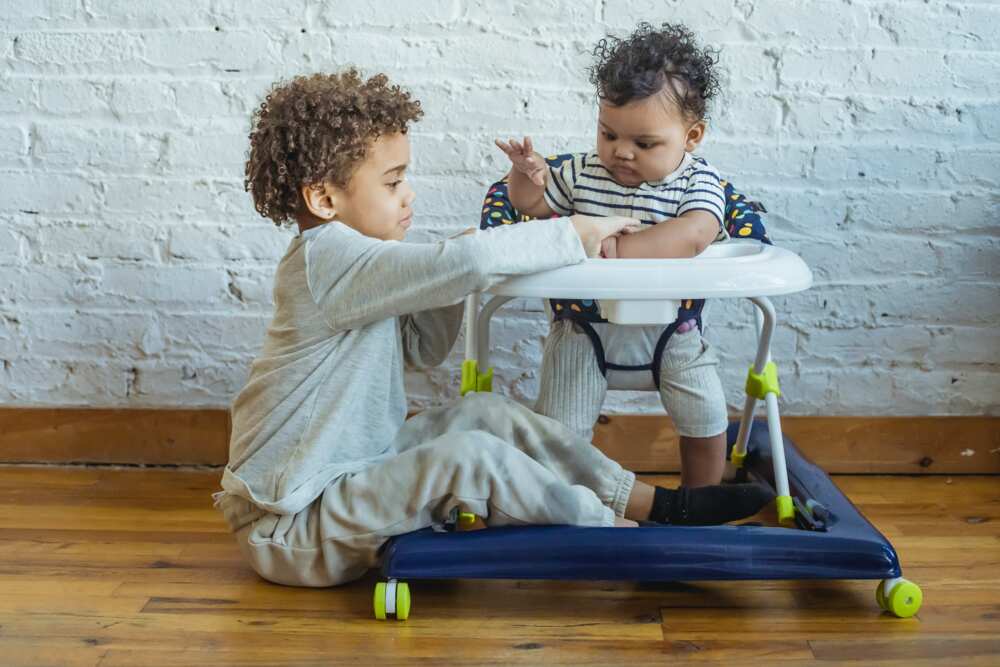 These are cool middle names that consist of two or three letters. They are simple to spell and pronounce. Here is a list you can pick from for male and female children.
Kai: Sea (unisex)
Cai: Rejoice (unisex)
Rey: King (unisex)
Zev: Wolf (unisex)
Jax: Son of Jack (unisex)
Noa: Restful (unisex)
Liv: Life (unisex)
Max: Greatest (unisex)
Zen: Meditation (unisex)
Ava: Bird (girl)
Asa: Physician or healer
Leo: Lion (boy)
Eli: Uplifted (unisex)
Mia: Mine (girl)
Axl: Father of peace (boy)
Zoe: Life (girl)
Sam: Heard by God (unisex)
Lee: Meadow or clearing (boy)
Ivy: Faithfulness (girl)
Zia: Light (unisex)
Ray: Counsel (unisex)
Mya: Emerald (girl)
Unique middle names can elevate a person's identity, setting them apart and adding a touch of individuality to their name. These names also offer inspiration from diverse sources, infusing a sense of character and meaning into the naming process. In addition, they are a source of pride and conversation.
Legit.ng recently published an informative piece on sweet words to tell a woman to make her fall in love with you. Coming up with sweet words for her is challenging for many people. If you cannot express your love for a woman face-to-face, you can send them a loving message.
You can carefully choose words that compliment her personality, physical appearance, and abilities. Ensure you do not overdo it to avoid looking clingy. You can always tweak them to make them more personal.
Source: Legit.ng