120+ cool nicknames for boys and girls that are likely to stick
In today's society, it is common for people to have nicknames. These names could be quite similar to one's official name. This means that there are certain methods that can be used to choose cool nicknames that will be suitable for each person.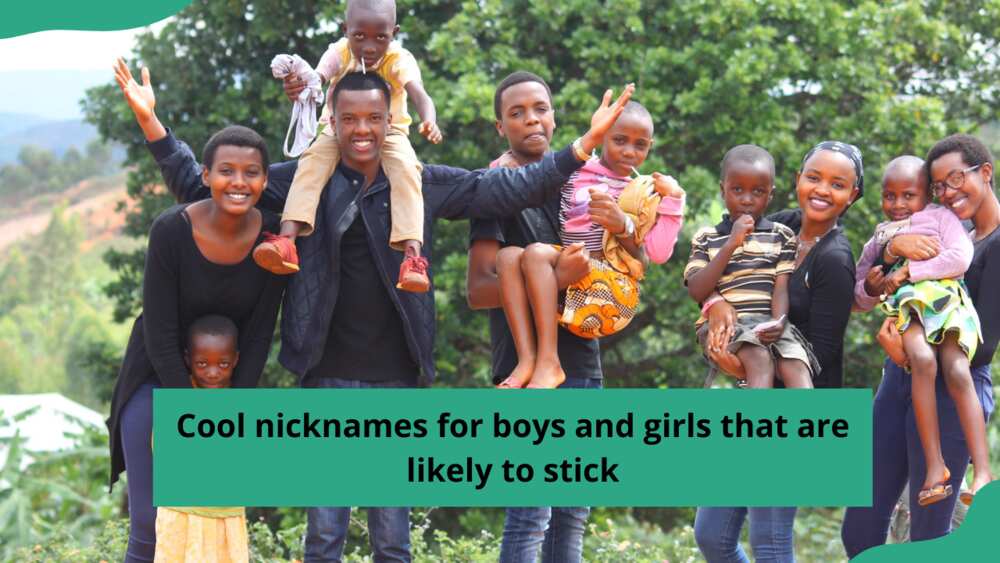 Good nicknames can raise one's status and popularity, while bad ones can leave a bad impression on people who are not acquainted with each other. Therefore, it is necessary to take precautions while choosing a nickname.
120+ cool nicknames for boys and girls
Different factors can be considered when choosing a name for someone. Some of these factors are personality, mannerisms, and physical features. These things will enable you to have an explanation as to why you, or someone else, has a certain nickname.
What are some special nicknames that are common for boys?
If you are looking for that perfect name to give your partner, male friend, brother, male cousin, or even yourself, here are some great ideas:
Alpha
Big Daddy
Blueberry
Bossman
Bossman
Brainiac
Captain
Caveman
Champ
Chief
Chip
Chubster
Chunk
Cutie Patootie
Dr Cocktail
Fly Guy
Foxy
Goofball
Gorgeous
Guapo
Gummy Bear
Honey Bunny
Hotshot
Hottie
Hulk
Macho
Mister
Monkey
Mr Wholesome
Muffin
Nibbles
Nuggie
Papa Bear
Pookie
Prettyboy
Sherlock
Slim Shady
Snookums
Snuggy
Sofa King
Soldier
Spanky
Sparky
Sweetness
Tiger
Waldorf
Woody
Yankee
Yoda
What are some popular nicknames that are common for girls?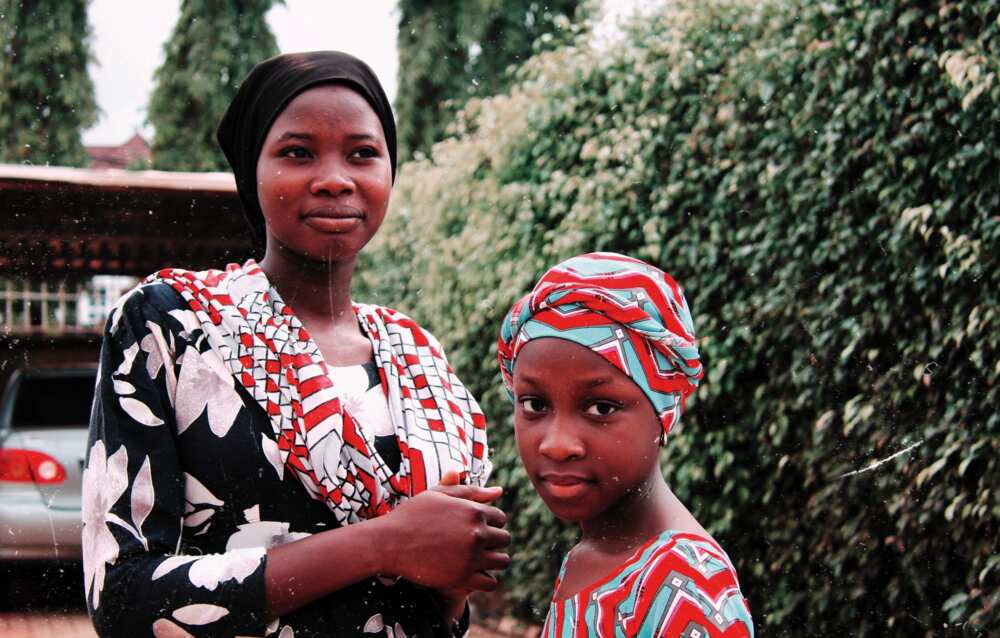 Cool nicknames allow girls to stand out and express their personality, interests, or characteristics. Here are good names for girls you can use.
Alliebear
Baby Spell
Barbwire
Bitsy
Bliss
Boo Boo Kitty
Bug
Buttercup
Butterface
Butterfly
Cadillac
Chapstick
Charms
Corny
Dimples
Doofus
Eerie
Firecracker
Firefly
Frosty
Giggles
Hoops
Kabuki
Lady Fantastic
Lioness
Love Nugget
Magenta
Mittens
Nibbler
Onyx
Panda
Peaches
Pebbles
Pop Bee
Pumpkin
Rebel
Roxy
Sandstorm
Slayer
Squints
Sugar Hiccup
Tangerine
Tiny
Trinity
Twinkle
Venom Charms
Venus
Whiskers
Wild Kitten
What are some badass nicknames you can give a loved one?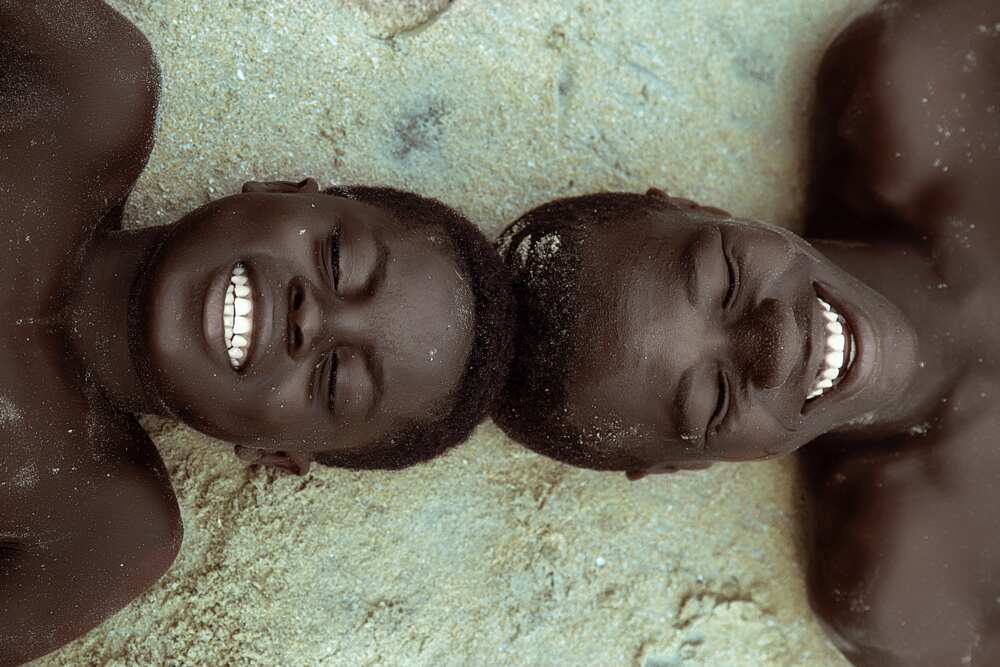 Badass nicknames are great for people with strong personalities. If you have a boring name, people may translate that you are a boring person. However, a badass name will change people's outlook on you.
Anthony Black
Batman
Bender
Blood King
Bootsie
Bruise
Chaos
Cobra
Danger Don
Doomsday
Dragon
Drogo
Frostbite
Gandalf
Ghost
Gizmo
Grandpa Hassan
Hercules
Iceman
Kane
Kraken
Mighty
Ninja
Panther
Pirate
Ranger
Razor
Reaper
Renegade
Scarface
Scotch
Shade
Sharpies
Slasher
Smoke
Spike
Stone Cold
Storm
Tarzan
Terminator
The creeper
Tiger
Tsunami
Undertaker
Viking
Vulture
Windstorm
Womanizer
Wraith
Wyatt
Badass nicknames for girls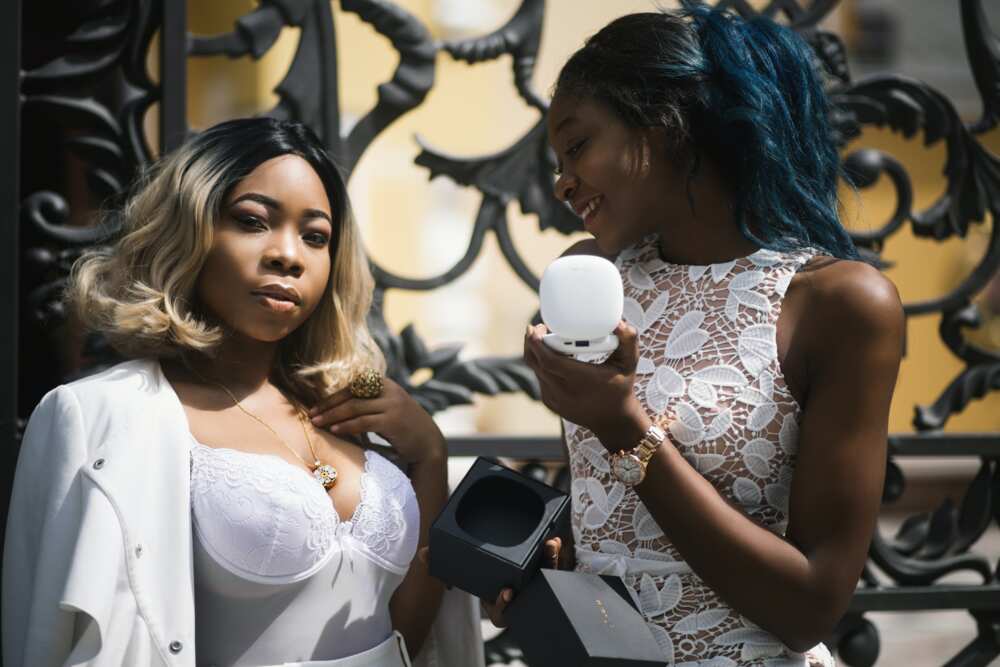 Some girls possess powerful energies and attitudes, and you cannot easily mess with this type of female. If you are in this category or know someone like this, these are some nickname ideas for them.
Arya
Bennet
Blaze
Bristol
Carlotta
Cascade
Coco
Cosma
Danica
Dixie
Dottie
Elsa
Empress
Enigma
Evie
Freya
Gemma
Iris
Jet
Jinx
Josie
Jules
Katana
Lux
Maeve
Maisie
Majesty
Medusa
Mimi
Morgana
Nikita
Pandora
Petra
Phoenix
Pixie
Pumps
Rowan
Roxanas
Sapphire
Shadow
Terror
Tessie
Toxin
Trixie
Vex
Viper
Vivi
Voodoo
Zadie
Ziva
Cool nicknames for games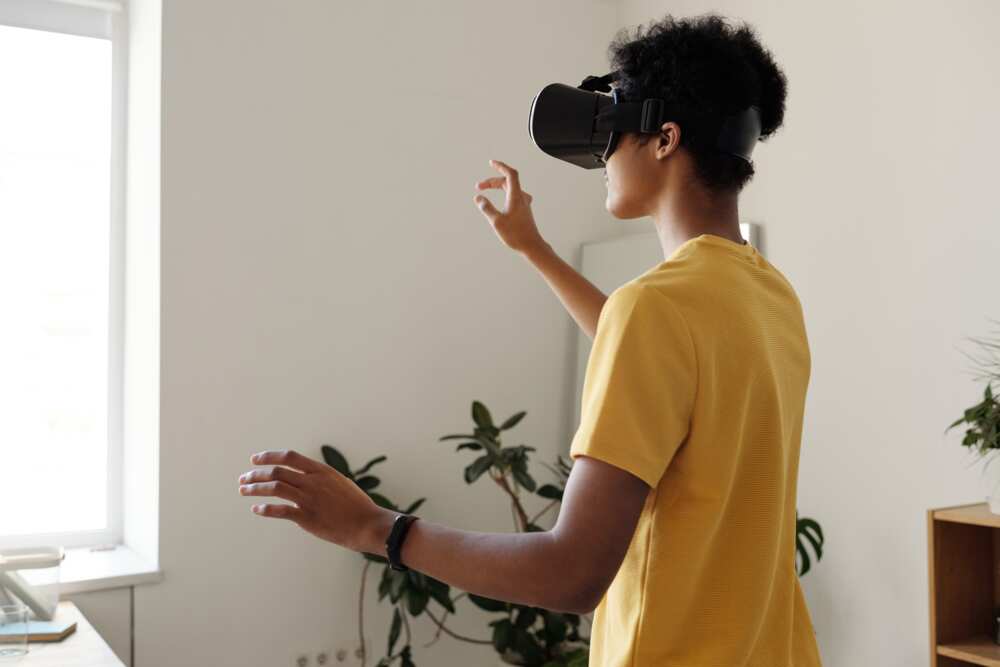 Here are a selection of cool gaming names to kickstart your gaming adventure.
Alex Jones
Alice
Amaretto
Amazon
Angon
Aqua
Bouncing
Bowser
Cat
Daemon
Decades
Dragonite
Evil Genius
Feta
Final Fantasy
Flea
Fury
Hijacker
Inch
Inferior
Invaders
Link Man
Locker
Madden NFL
Manifesto
Mario Brothers
Mario RPG
Nest
New Ambush
Nidoking
Numb
Ori Super
Orphan
Parrot
Penguin
Pigeon
Pirate
Raptor
Repulsor
Revenger
Skillz inc
Super Smash Bros
Thunder
Titanium
Torpedo
Trink
Tusk
Tweek
Valgazza
Wario
Cool 3 letter nicknames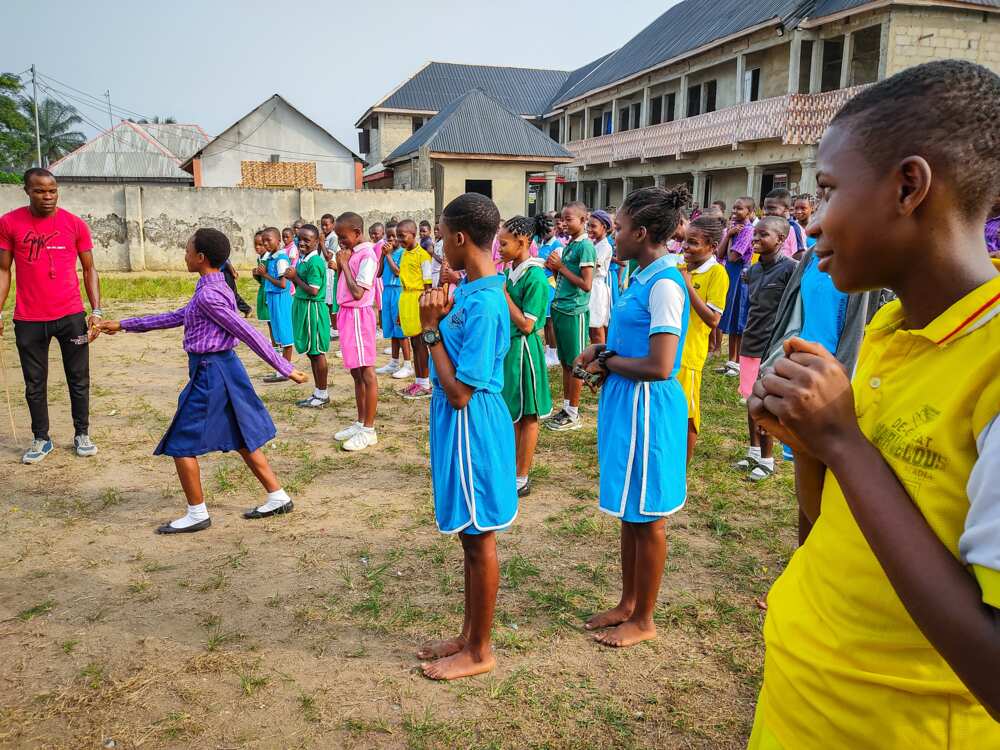 Three-letter nicknames are short and easy to remember. They are concise and straightforward, making them convenient for use in various contexts. Here are some cool 3-letter nicknames you can use.
Ace
Blu
Dex
Eon
Evy
Fay
Fox
Gus
Hex
Ivy
Jax
Jet
Kai
Kit
Lux
Lyn
Max
Neo
Nik
Pyx
Ray
Rex
Rio
Sky
Sly
Sol
Taz
Uzi
Val
Vea
Vex
Vix
Xan
Yon
Zan
Zeb
Zed
Zel
Zen
Zen
Zep
Zia
Zio
How do you come up with a cool nickname that is going to stick?
Creating an awesome and unforgettable nickname can be an enjoyable and imaginative endeavour. Reflect on your passions and pastimes. Additionally, think about your character attributes and don't hesitate to experiment with your real name or initials.
Different cool nicknames are relevant for people with different personalities, styles, interests, attitudes, and so much more. Select the most suitable one for yourself or a loved one.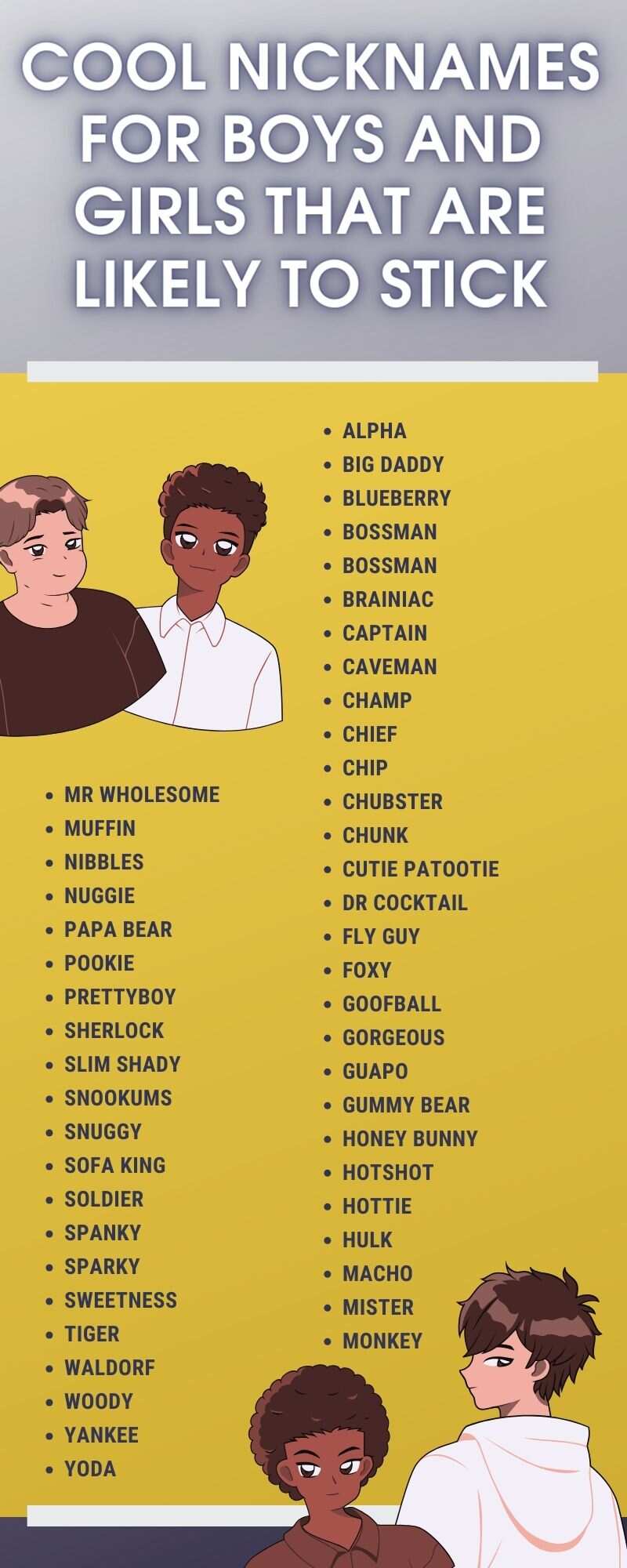 Legit.ng recently published an article with unique Yoruba names for boys and girls with meanings. The Yoruba community is known for occupying the southwestern part of Nigeria.
The various Yoruba names given to kids depend on the family, events that occurred around the time of birth, and the circumstances surrounding the birth. Check out this post if you are looking for a cool traditional Yoruba name for your child.
Source: Legit.ng