Check Out Buhari's Presidential Jet
Nigerian President Muhammadu Buhari pictured exiting from the massive presidential jet as he returned to Abuja from Germany on June 9, Tuesday.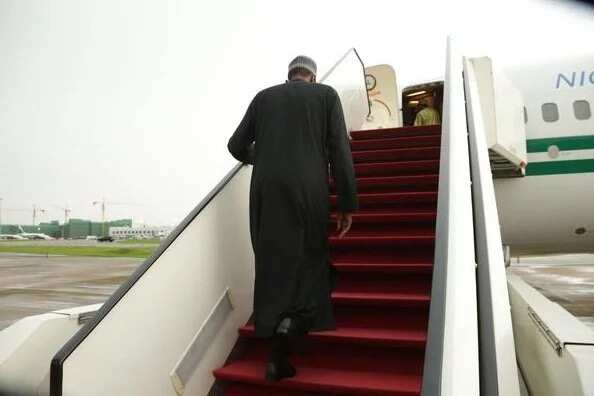 The Nigerian Air Force now upholds a Boeing Business Jet 737 as a means of transport for the leader of the Federal Republic of Nigeria.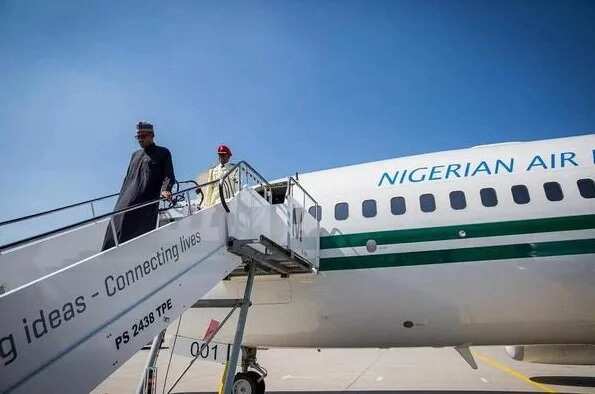 The plane is also known as the "Eagle One" and is marked NAF-001. The national colours of the Nigerian Flag (Green, White, Green), are painted in long horizontal stripes along the base of the white fuselage, the words "NIGERIAN AIR FORCE" are tagged on the top, and the seal of the president of Nigeria is embossed on the tail.
READ ALSO: President Buhari Arrives Nigeria After G7 Summit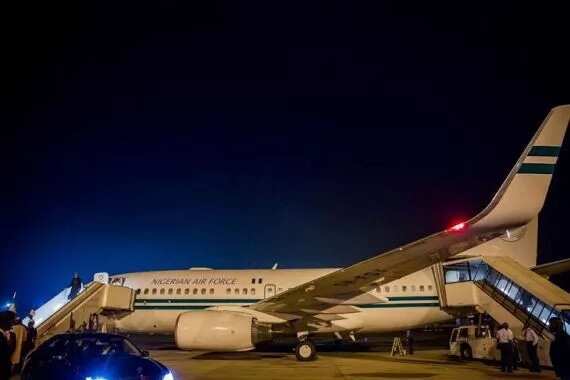 In addition, there is a Gulfstream V-SP, a Gulfstream 550, two Falcon 7Xs, a Do228-200, and 3 A139 choppers. The Falcon 900s (two), a GIV-SP, and G II were all sold. A Citation Bravo and Hawker 800 were returned to the air force.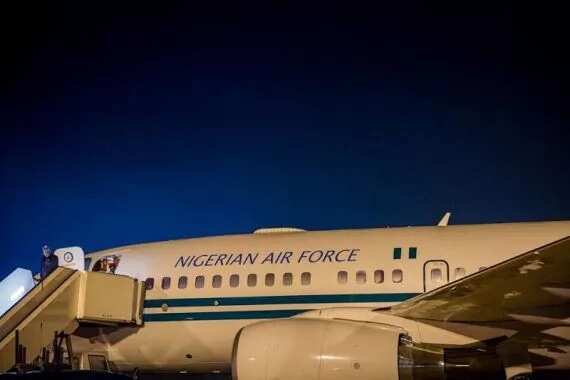 You can also take a look at the presidential car: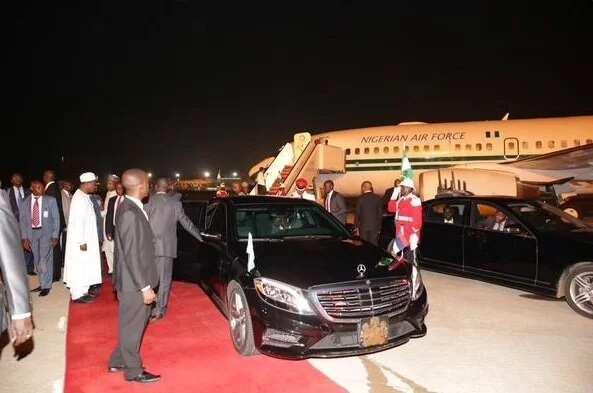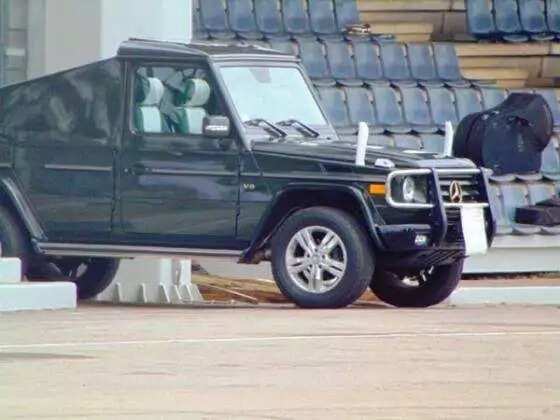 READ ALSO: Buhari Receives First Guests At Aso Rock
President Buhari on June 7 arrived Germany for the G7 summit.
On Sunday night he attended the reception hosted by the Minister-President of the State of Bavaria, Germany.
The G7 had before his inauguration asked Buhari to prepare a 'shopping list' and come with it for its consideration, in what was seen as a goodwill gesture towards the new leader and the country. Insecurity tops the list which Nigeria's leader granted to the G7 countries.
World leaders warmly welcomed Buhari at the summit and promised to assist in the war against Boko Haram.
Source: Legit.ng