Exclusive behind-the-scenes: what is it like to be Legit.ng Editor-in-Chief?
We spent a day with Akinyemi Akinrujomu to understand better what it is like to be an Editor-in-Chief of the biggest Nigerian news and entertainment platform.
PAY ATTENTION: Legit.ng is on a mission to support vulnerable children of Calabar – join the initiative on Patreon, let's change more lives together!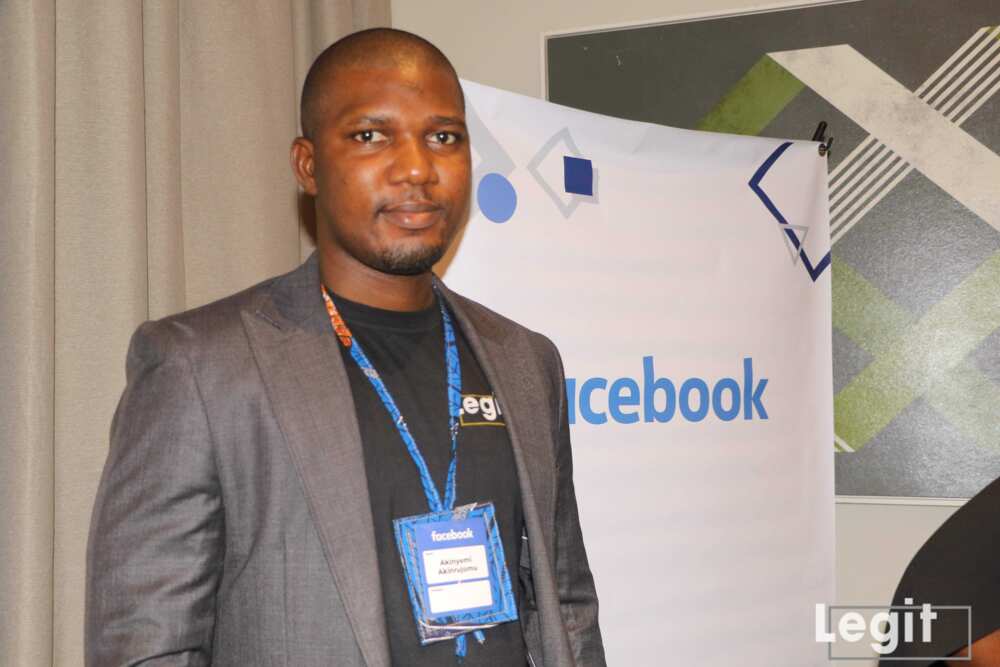 Recently Legit.ng's team welcomed their new Editor-in-Chief – Akinyemi Akinrujomu, formerly Head of Current Affairs Desk. Akinyemi is a professionally trained journalist with almost 20 years of experience in top media organizations in Nigeria. He is a graduate of History and International Studies from the Lagos State University and he also holds a professional National Diploma in Journalism.
Morning routine of Legit.ng's Editor-in-Chief
I like to start the day with a word of prayer or motivation, even if it is just a sentence, but it must be something to guide me through the day. Then, I consult my to-do list and calendar for work leftover from the day before and events/activities penciled for the new day.
I am an early riser. I usually wake up before any alarm I set. So, although work starts officially much later, I am already working as early as 6am. First, I collect data of our results from the day before and I run a quick analysis, comparing them to previous days to see if they meet our key result targets.
Next, I ensure that the website's pages are optimized for reader satisfaction. By optimization, I mean that I rearrange reports on the website in such a way that readers get easy access to the reports that are most interesting to them whether they are entertainment or human interest stories, news or sports reports.
Finally, I use our state-of-the-art news monitoring tools to find reports that are trending globally and those important events that occurred while the world slept.
After all these are done, it is now time for me to head to the office for official work hours.
When the breaking news arise
One of the toughest but most exciting parts of my job is managing the coverage of breaking stories. Every media house understands that breaking news reports as they happen increases the confidence of readers in your publications, especially when the news is genuine. This means more visitors to your website.
Because of fake news that is everywhere these days, as professional journalists, my team and I at Legit.ng must always clean out the noise and report just the facts. This can be quite challenging, especially if we do not have correspondents at the spot where the news is breaking.
But as a journalist over the years, I have learned to overcome these odds through the use of technology and contacts.
A good example of Legit.ng breaking news from remote places was the recent attack on the country home of Imo state governor Hope Uzodinma. News of the attack filtered in around 10am. It happened in a remote town called Omuma where we had no reporters immediately present.
However, with the use of our hi-tech news monitoring tools, we acquired videos and audio of the occurrence. Next, we used more of our tools to verify the details of the event. We consulted sister media houses to re-confirm these details before we published our well-researched report.
As a professional journalist of almost two decades, I have embraced the sudden nature of breaking stories in the online media industry, especially at Legit.ng where we cover news within 30 mins to 1 hour, as part of my daily life.
I have learned to react instantaneously but also professionally in order to present just the facts that tell the true story to our readers.
Shaping a team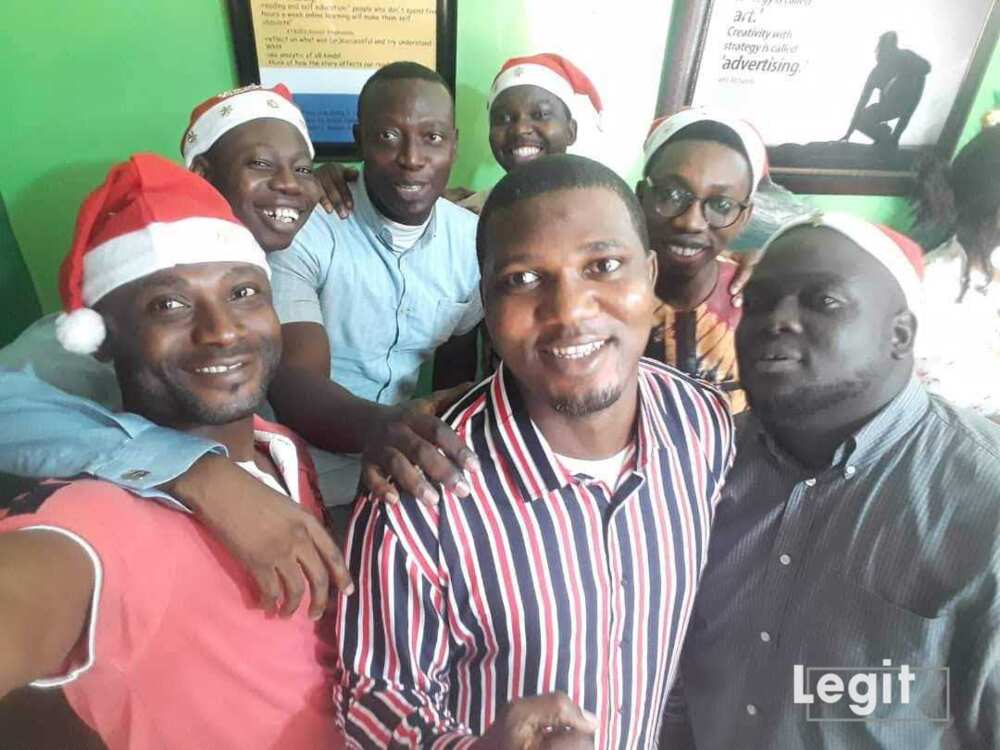 Today, I have a job interview with a journalist. My ideal candidate would be a "people" person who is also tech-savvy, competent, analytical, honest, innovative and conscious about making a good impact. These are values that Legit.ng cherishes and that all our staff live by.
People are at the centre of our policies. All our deliveries are geared towards making people happy and fulfilled. A new intake must be able to live by this. He or she also has to be able to use modern computing technology because the majority of our work is done online with hi-tech tools. Competence speaks for itself. Legit.ng does not recruit incapable staff. The ideal candidate must know what we do and be able to do it too, very well.
In our company, we employ lots of statistics to determine our growth strategies and to execute our plans in order to reach our key results. This involves a lot of research and analysis. Anyone looking forward to joining Legit.ng must work with statistics. Honesty is a key ingredient in any relationship. We cherish integrity and take pride in staff members who display this very appreciable value.
Creative thinking is another value that Legit.ng holds dear. The ideal candidate for Legit.ng must be able to think outside of the box like they say. He or she must be able to formulate and execute ideas that will take the company higher. The ideal candidate must be willing to work hard to make an impact, not just internally at Legit.ng but globally as well.
What is it like to be Editor-in-Chief?
Being an editor-in-chief demands a lot of skills and special qualities like dedication. Among the skills you must have are management skills to balance the needs, activities and production of the various departments. You have to always be on top of happenings in the media world and know how they affect each of the departments in your company.
An editor-in-chief also has to be familiar with data analysis with which he or she can create effective growth strategies and execute them like a champ. He or she must also have strong communication skills in order to build even more useful contacts. Because of your years in the field, you must also show good editorial judgment to help your company grow.
In the case of virtues, an editor-in-chief must also be dedicated, understanding, patient, honest, creative and very wise.
All these skills and qualities do not come on a leader all at once. For me, I take time to study and improve in some areas where I know I can do better. My years in life and in this career have given me all these skills and qualities. However, I seek to know more so I can become even better.
Getting prepared for the next work day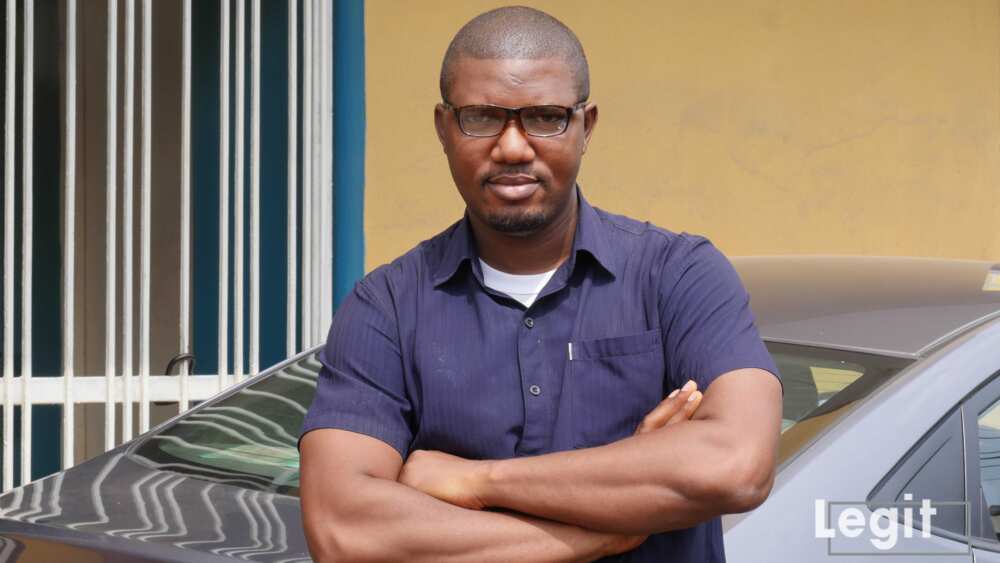 Although the official closing hours is 5 pm, as the editor-in-chief, I continue working till well after that.
Sometimes, my closing time is late in the night, especially when there are breaking stories to report.
How does relaxation time look like for an editor-in-chief?
I consider a good book as a cool way to relax. If I have no unread book available, I watch movies. I particularly like the Disney-owned Marvel Cinematic Universe (MCU). I also like a bit of comedy too. I love watching golf. Someday, when I am able to find the time and finances, I would like to play the game.
I create a to-do list of tasks that I did not get to finish that day and save it so that I can complete them the next day. I also try to sleep early, especially if the work load on the day was a light one.
PAY ATTENTION: Never miss breaking news – join our Telegram channel @legitng
Source: Legit.ng