Federation Account: We Can Only Remit Small Money in June, NNPC Writes Governors
- NNPC has declared that it has limited money to contribute to the federation account in June
- The corporation said this is as a result of the fuel subsidy it is paying
- Specifically, it said it would only be able to remit N12.966bn to the account
PAY ATTENTION: Join a community of CEOs, founders and decision-makers: subscribe for a free monthly business newsletter Digital Talks and succeed BIG!
The Nigerian National Petroleum Corporation (NNPC) has revealed that it would only be able to contribute a small amount of money to the government's purse.
The NNPC blamed the payment of fuel subsidy for the corporation's inability to fulfill its responsibility.
According to Punch Newspaper, the corporation said it would only be able to remit N12.966 billion to the Federation Accounts Allocation Committee in June.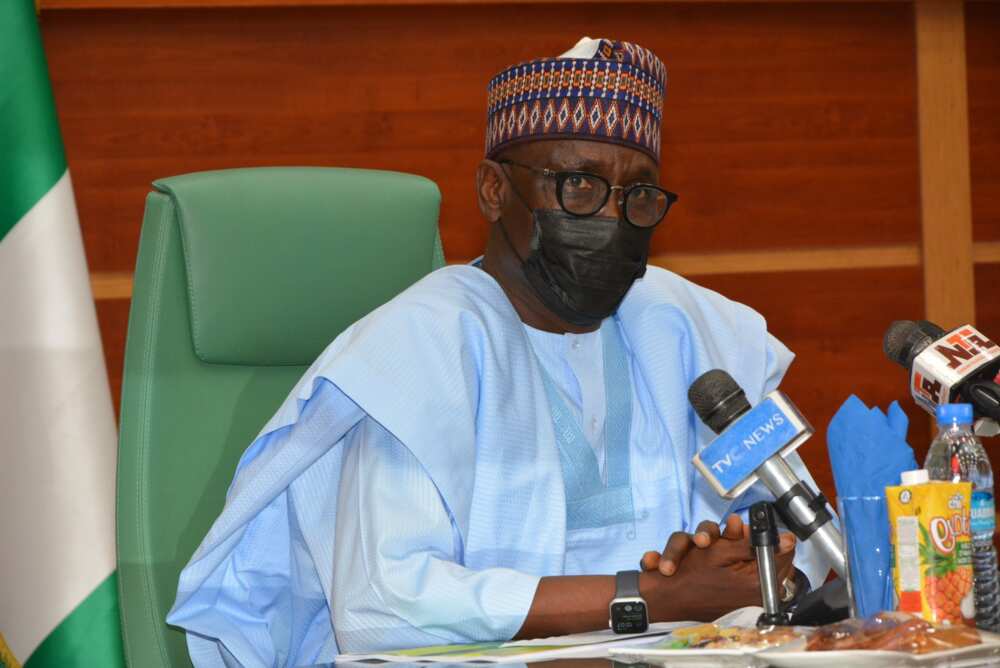 Alerting the federal and state governments, the NNPC said it would not make any remittance for the April and May FAAC after paying fuel subsidy from its revenue, Premium Times added.
The corporation disclosed this in a letter written to the accountant general of the federation.
The letter read in part:
"The Accountant-General of the Federation is kindly invited to note that the average landing cost of premium motor spirit for the month of March 2021 was N184 per litre as against the subsisting ex-coastal price of N128 per litre, which has remained constant notwithstanding the changes in the macroeconomic variables affecting petroleum products pricing."
Meanwhile, Legit.ng reported that Ahmed, the minister of finance, budget and national planning said Nigeria has had to borrow more than it had planned before the COVID-19 pandemic started.
The minister stated this in an interview on a daily breakfast show on the Nigerian Television Authority (NTA). Ahmed explained the federal government had to take the decision because it needed to still continue to invest in infrastructure despite the damaging effects of the pandemic on the economy.
She said:
"We borrowed to invest in key projects such as roads, rail, airports, seaports and several other investments that are required in health and in education and upgrading the social standards and quality of life of our people and Nigeria is not unique as several countries of the world went into recession."
Legit.ng had also reported that the revenue from Nigeria's oil and gas exports declined by 45.98 per cent in 2020, as it stood at $2.62 billion against the $4.85 billion the Nigerian National Petroleum Corporation reported in 2019, resulting in a loss of $2.23 billion.
During the year under review, the country experienced its lowest decline in October, falling to $54.09 million despite recording $626.79 million in January 2020.
In February, $282.32 million was recorded. March accounted for $362.18 million; April received $193.05 million; $133.16m was recorded in May and $378.42 million in June. In the next month, NNPC recorded $122.44 million; $100.88m in August; $120.49m in September; $125.71m in November and $125.25m in December.
Source: Legit.ng