Rising Loans: FG Finally Explains Why it has to Borrow Beyond Initial Plan
- Finance minister Zinab Ahmed has said COVID-19 made the FG borrow more than it had planned
- The minister explained that the move was important as the government needed to continue infrastructural development
- Ahmed said it is important for the states to device means to generate more revenues locally to boost the economy
PAY ATTENTION: Join a community of CEOs, founders and decision-makers: subscribe for a free monthly business newsletter Digital Talks and succeed BIG!
Zainab Ahmed, the minister of finance, budget and national planning, says Nigeria has had to borrow more than it had planned before the COVID-19 pandemic started.
The minister stated this in an interview on a daily breakfast show on the Nigerian Television Authority (NTA) monitored by The Punch on Monday, April 19.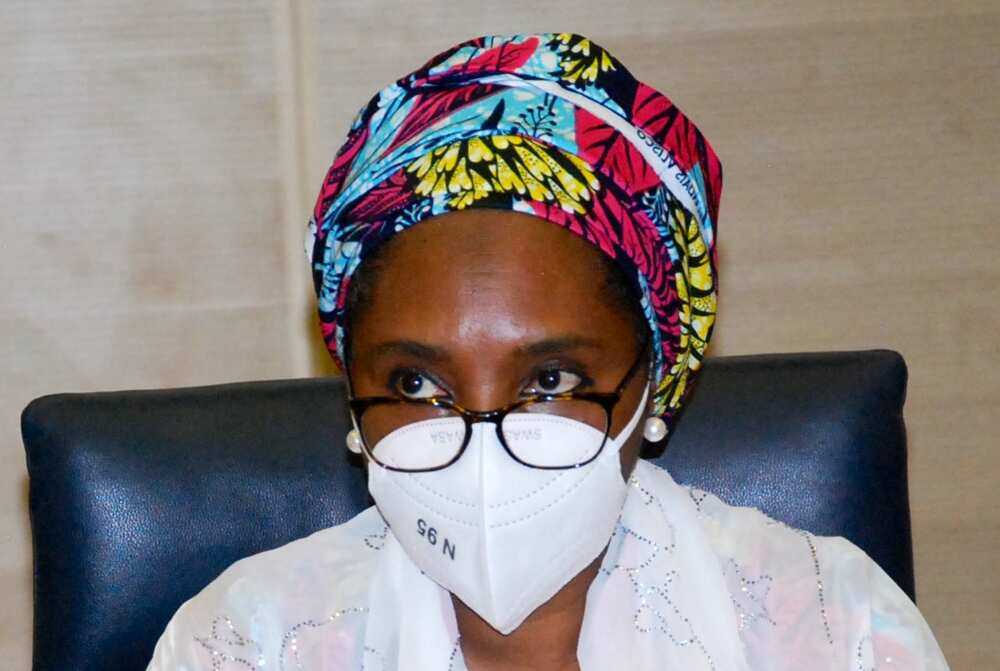 Ahmed explained the federal government had to take the decision because it needed to still continue to invest in infrastructure despite the damaging effects of the pandemic on the economy.
She said:
"We borrowed to invest in key projects such as roads, rail, airports, seaports and several other investments that are required in health and in education and upgrading the social standards and quality of life of our people and Nigeria is not unique as several countries of the world went into recession."
The minister admitted that Nigeria's economy was facing a difficult time, saying states must improve their internally generated revenues.
According to the Ahmed, Nigeria is low on revenue while expenditure is increasing.
She said the money shared at the March's Federation Account Allocation Committee (FAAC) meeting was short of N50 billion.
She added:
"These are very difficult challenging times because revenues are low and the demand for expenditures are very high understandably because we have to keep intervening to make sure the pandemic is contained as well as the economic impact it has caused."
PAY ATTENTION: Join Legit.ng Telegram channel! Never miss important updates!
Earlier, Legit.ng reported that the revenue from Nigeria's oil and gas exports declined by 45.98 per cent in 2020, as it stood at $2.62 billion against the $4.85 billion the Nigerian National Petroleum Corporation reported in 2019, resulting in a loss of $2.23 billion.
During the year under review, the country experienced its lowest decline in October, falling to $54.09 million despite recording $626.79 million in January 2020.
In February, $282.32 million was recorded. March accounted for $362.18 million; April received $193.05 million; $133.16m was recorded in May and $378.42 million in June. In the next month, NNPC recorded $122.44 million; $100.88m in August; $120.49m in September; $125.71m in November and $125.25m in December.
Source: Legit.ng