Younes Bendjima biography: age, height, net worth, relationships
Younes Bendjima is an Algerian-born model and former boxer who gained immense popularity for being Kourtney Kardashian's boyfriend. What do you know about Younes' life?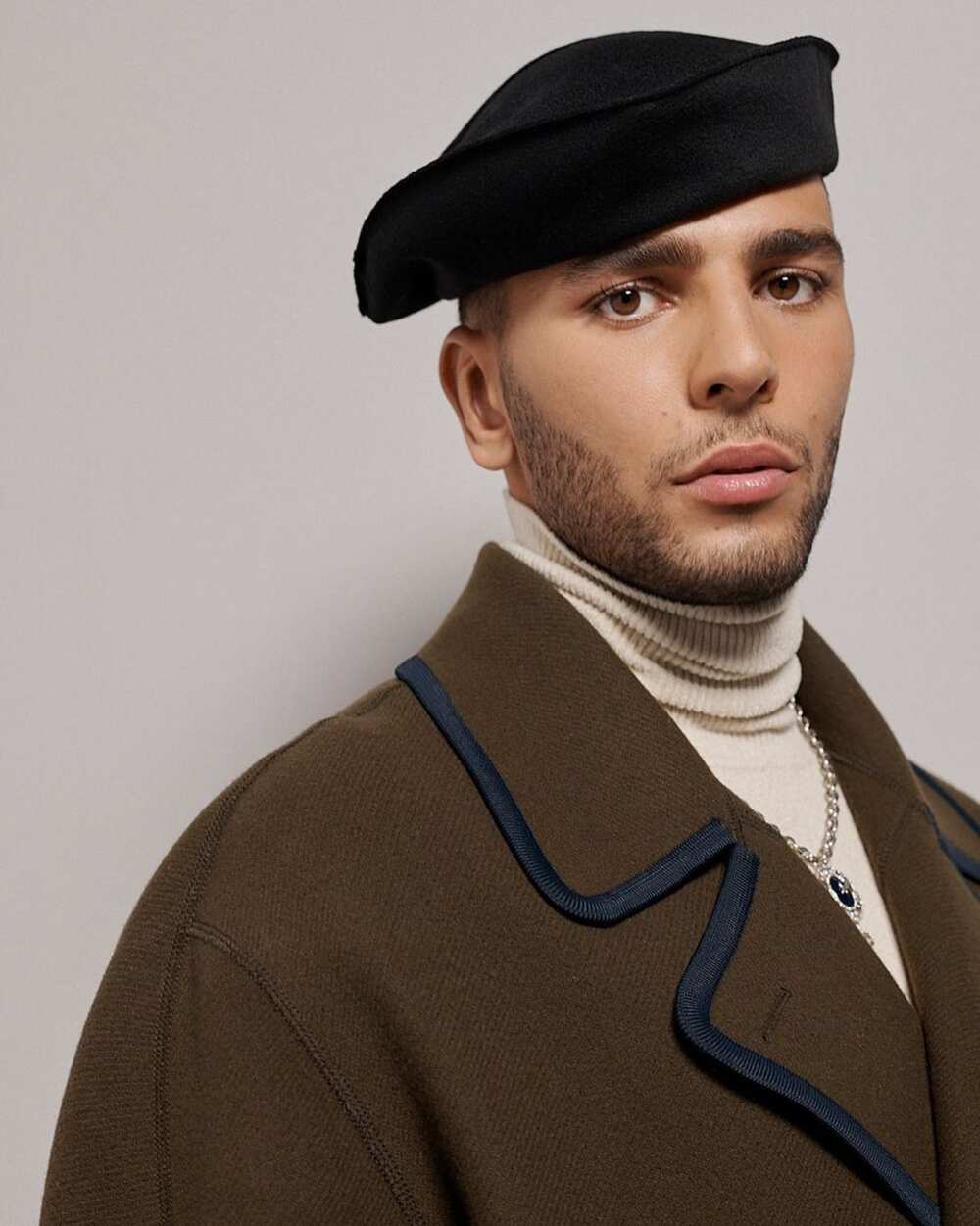 Here are the most important facts about the life of Bendjima.
Profile summary
Date of birth: 5 May 1993
Age: 28 years (as of 2021)
Place of birth: Algeria
Height: 6 feet 2 inches (188 centimetres)
Marital status: Single
Nationality: Algerian
Profession: Model, former boxer
Net worth: $1 million
Younes Bendjima biography
Younes is from Algeria. His parents divorced when he was a child.
Following the divorce, his father relocated to New York and opened a traditional Algerian restaurant there. Younes' mother moved to Paris, France.
Younes spent most of his childhood with his father, assisting him at his restaurant. Every summer, the boy travelled to France to visit his mother. Thanks to those trips, he learned French.
How old is Younes Bendjima?
Younes Bendjima birthday is on 5 May. He was born in 1993. As of 2021, Younes Bendjima age is 28 years old.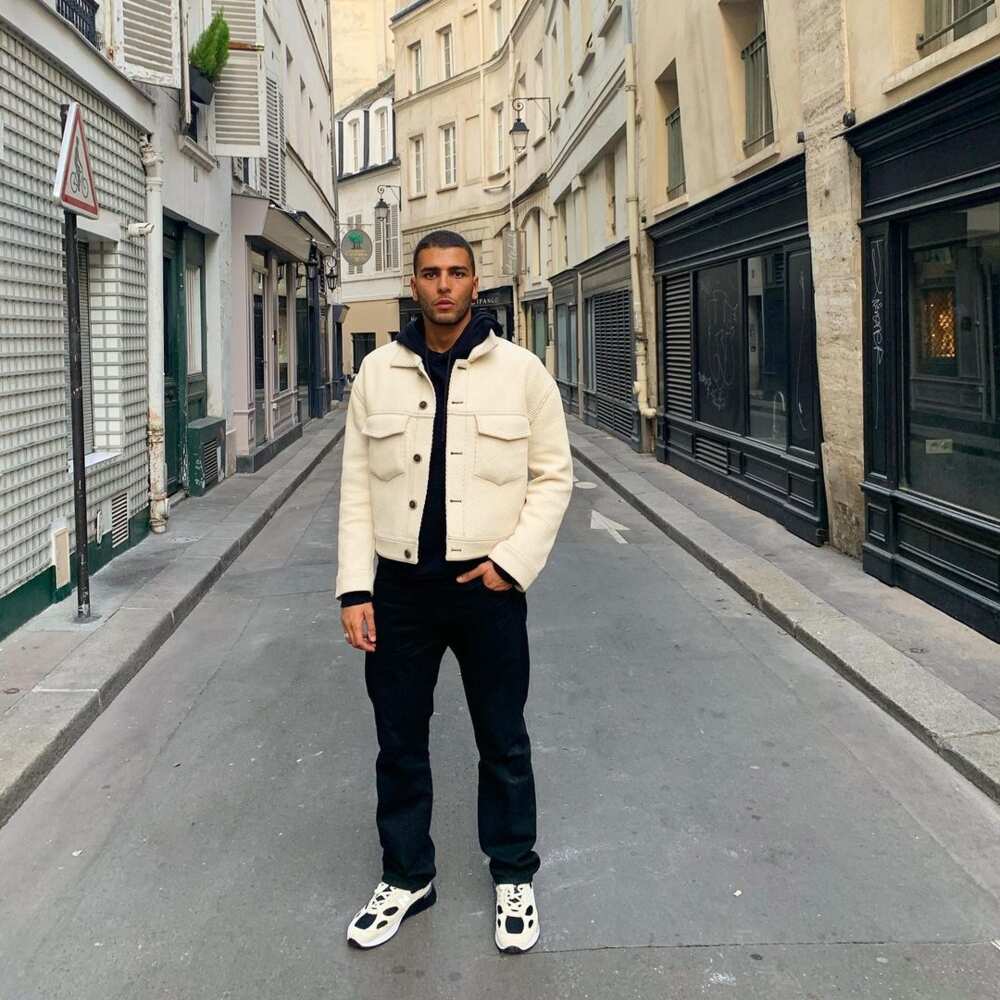 Younes Bendjima modeling career
In 2011, he began his modelling career. At the time, he was working at his father's restaurant.
One day, a talent scout came by and noticed the boy. He offered him a modelling agency interview.
This came as a surprise for Bendjima. He was studying boxing at the time and aspired to be a professional boxer.
He initially rejected the offer. After failing several boxing competitions, he reconsidered the offer and decided to pursue a career as a model.
He signed a professional contract with Next Model Management and appeared in several print campaigns over the next two years. In 2013, he walked the runway for Givenchy's Spring/Summer Campaign.
As a model, he has worked with several fashion brands:
Burberry
Hermes
Ralph Lauren
Calvin Klein
He has also modelled for the following magazines:
Bite
Coitus
OOTB
Vanity Teen
What is Younes Bendjima net worth?
According to mddailyrecord.com, his net worth is guesstimated at $1 million. His primary source of income is modelling. Apart from that, he also experimented with footwear designs and produced his own limited shoes.
Who is Younes Bendjima dating now?
Bendjima is neither married nor is he dating anyone.
He made headlines in 2015 for his relationship with British model and actress Jourdan Dunn. She was the first Black model to walk the Prada runway in over a decade in February 2008.
In 2014, Maybelline New York signed Dunn as their new face. She already had a son when she met Bendjima at the Met Gala.
Shortly after, they started dating. Then, they went to Bali to celebrate New Year's Eve together. In 2016, they broke up.
He began dating Kourtney Kardashian the same year. It is worth noting that when they met, Kourtney was 14 years older than Bendjima. She also had three children from a previous relationship.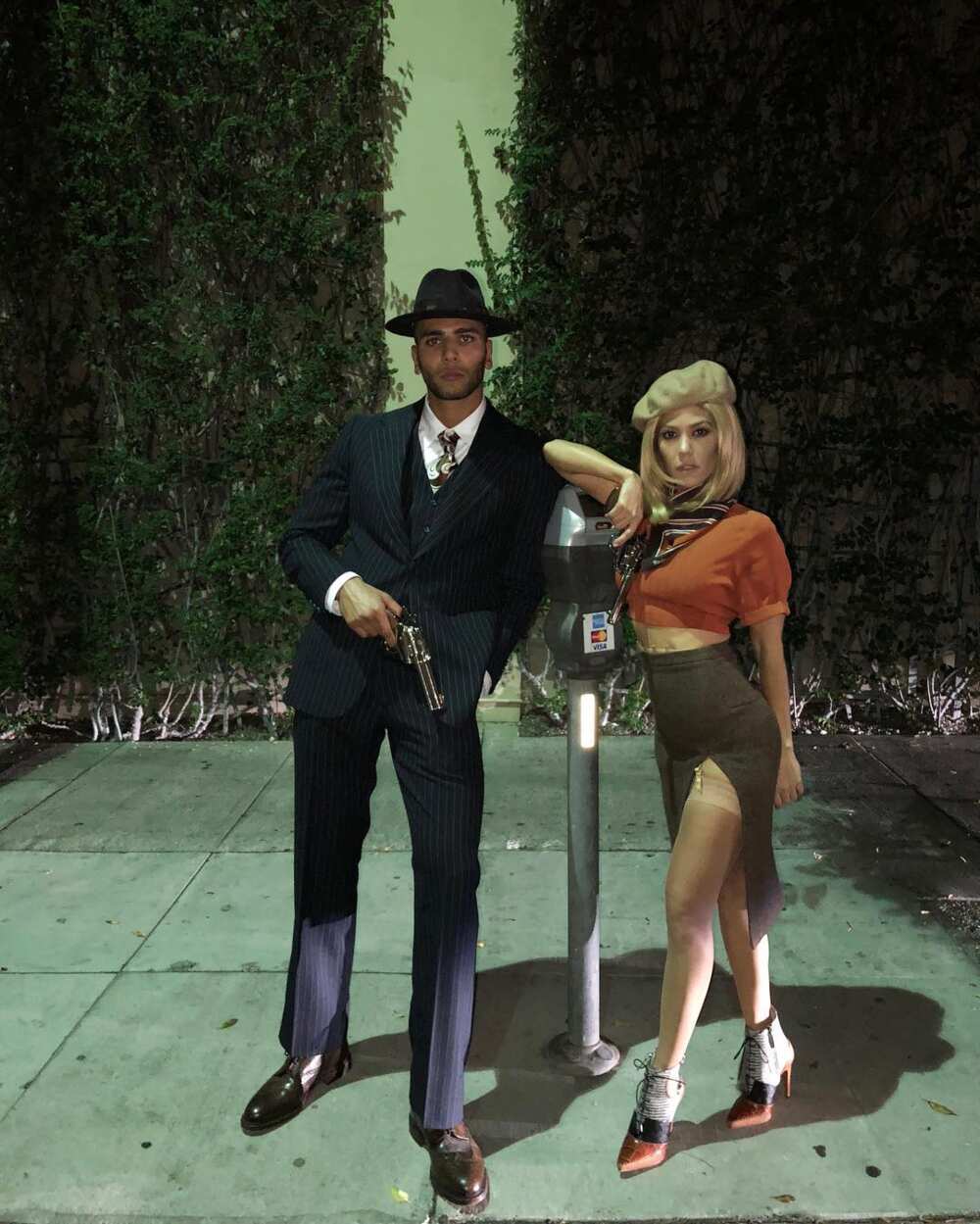 They got acquainted in October at Paris Fashion Week. Then, they were often seen together in different places, festivals, and public events. Kourtney and Younes Bendjima made an official announcement about their romance after attending the 2017 Cannes Film Festival together.
The media began spreading rumours about Younes Bendjima and Kourtney Kardashian's breakup in March 2018, after they both unfollowed each other on Instagram.
Bendjima later deactivated his Instagram account, fueling the rumours even further. A few days later, he reactivated his Instagram account and posted a photo of himself with Kourtney, indicating that everything was fine in their relationship.
In August 2018, they split up. While many celebrities prefer to remain silent after a breakup, things did not go as planned in this case. Following their separation, Younes posted a story in which he wrote:
I'm not attached to this 'life' so you can't touch me. I know who I am, where I'm from, and where I'm going and that bothers you. Only one opinion matter [sic]: The one of my Lord. Have a wonderful day.
While Kourtney remained silent about her breakup, her sisters mocked him on Instagram. On Bendjima's first Instagram story to Daily Mail, Khloé commented,
"Alexa, play 'Heard It All Before' by Sunshine Anderson."
Kim added her thoughts on Bendjima's final story:
Nice pics from your 'boys trip'
Kourtney Kardashian is currently in a relationship with Travis Barker.
How tall is Younes Bendjima?
Younes Bendjima height is 6 feet 2 inches or 188 centimetres tall.
Younes Bendjima continues to advance his modelling career. He posts pictures of himself in designer outfits from various locations, and he appears to be pleased with his life and the new heights he has attained.
READ ALSO: Kristen McAtee biography: age, height, net worth, boyfriend
Legit.ng recently reported about the life of Kristen McAtee. She is a famous American social media influencer. She rose to fame after appearing in videos for Viners such as Toddy Smith and Scotty Sire.
She also has her YouTube channel, which has attracted thousands of followers and the attention of many sponsors. How old is she? What is her current net worth?
Source: Legit.ng