Cutix CEO Saves Company's Market Value with N2.82million
- Cutix market value rose within two days after the company's Chief Executive Officer, Oduonye Agnes invested in the firm
- Agnes invested N2.82 million into the company to acquire 1.45 million shares at the cost of N1.95 kobo
- The investment from the CEO attracted other investors who tried to take advantage of an insider dealing
PAY ATTENTION: Join a community of CEOs, founders and decision-makers: subscribe for a free monthly business newsletter Digital Talks and succeed BIG!
The investment made into Cutix Plc by its Chief Executive Officer, Oduonye Agnes, has lifted the company's share value significantly within two days, as investors followed her footprint.
Agnes had invested N2.82 million into the electrical manufacturer on Wednesday, April 21, 2021. She infused the capital to acquire 1.45 million shares of Cutix in two tranches.
The first batch was one million shares bought at N2 per share, the CEO added 450,000 shares extra to her stake in the company, which was acquired at the cost of N1.90 kobo per share.
Cutix had recorded over 6.17 million shares traded by investors on Wednesday, with Agnes accounting for 1.45 million of the total shares. The price of each share held by investors was priced at N2 at the end of trading.
However, on Thursday, April 22, 2021, the company's share price gained N0.14 kobo to close the market at N2.14 kobo. Prior to the investment from Agnes, Cutix's share price had opened the week with N2.03 per share.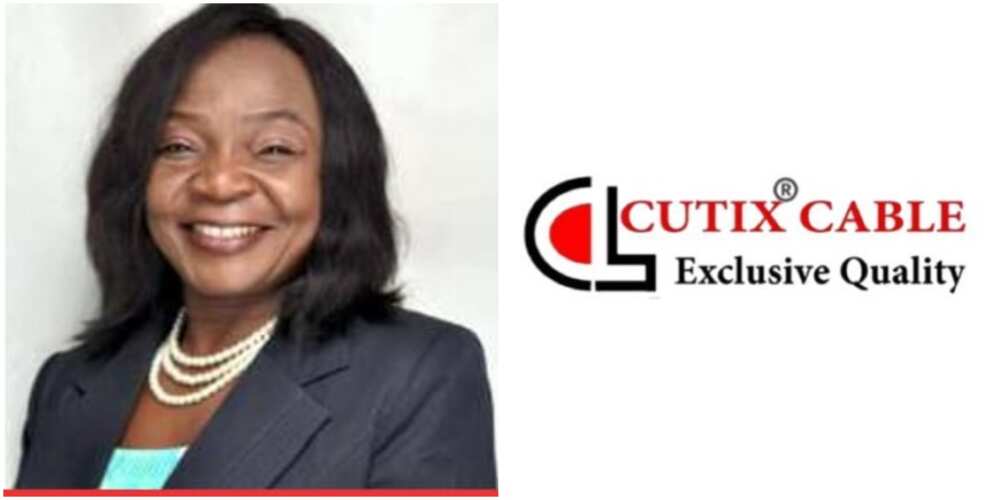 Agnes investment in Cutix is labelled as insider dealing. Dealings by an insider - a member of a company - is often an indicator for investors to either buy or sell, depending on the activity of the insider.
Her action had increased the value of Cutix in the capital market, leading some investors to jostle for the company's shares - increased investors' interest in Cutix drove the share price up.
Meanwhile, Legit.ng had previously reported that Nigeria now has the largest number of people in the world without electricity, according to a new report by the World Bank
It was stated that out of every ten Nigerians, one person doesn't have access to electricity in the country. Note that there are 195 countries in the world, and Nigeria ranks number one on the deplorable power supply.
The World Bank had also stated that businesses within the country lose $29 billion to unreliable electricity. Households and companies depend on alternative power supply like a generator.
Source: Legit.ng