One Out of 10 Nigerians Don't Have Access to Electricity, World Bank says
- The largest number of people without electricity in the world is now in Nigeria according to World Bank
- There are 195 countries in the world, and Nigeria holds the highest number of persons without electricity access
- One of every 10 Nigerians do not have access to power in the country where businesses lost $29 billion to poor electricity
PAY ATTENTION: Join a community of CEOs, founders and decision-makers: subscribe for a free monthly business newsletter Digital Talks and succeed BIG!
Out of 195 countries in the world, Nigeria has become the country with the largest number of people without access to electricity, this is according to the World Bank.
The international financial institution said one out of 10 Nigerians doesn't have access to electricity. This is as businesses within the country lose about $29 billion annually to the unstable electricity supply.
This has forced both households and companies to largely depend on alternative power like generator, making it a necessity for persons residing within the country where the government still bear electricity burden for citizens.
While electricity has been unreliable for many people living in the country, the government has been subsidising the cost of power for both poor, lower, middle and upper class.
The World Bank had also contributed financially to Nigeria's power sector, approving $1.25 billion to the federal government between June 2020 and February 2021.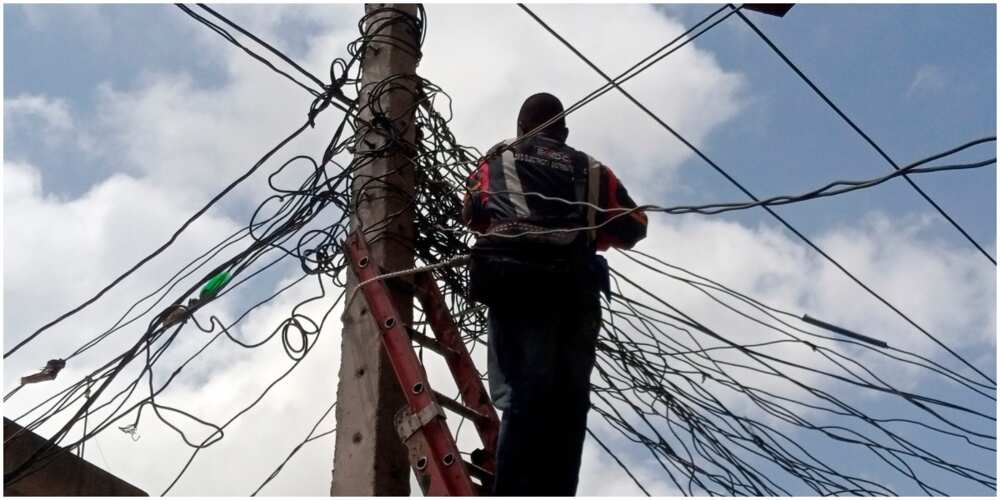 The World Bank made this known during its virtual dialogue with energy reporters on Wednesday. The global creditor had presented its findings on Nigeria's electricity supply in a fact sheet titled, 'Power Sector Recovery Programme'.
"Businesses in Nigeria lose about $29bn annually because of unreliable electricity. Nigerian utilities get paid for only a half of the electricity they receive.
"For every N10 worth of electricity received by Discos (distribution companies), about N2.60 is lost in poor distribution infrastructure and through power theft and another N3.40 is not being paid for by customers.
"Six in 10 of registered customers are not metered, and their electricity bills are not transparent and clear. This contributes to resistance to pay electricity bills."
Meanwhile, Legit.ng had previously reported that Amazon chose South Africa as the location for its first office in Africa. This occurred after Twitter ignored the Nigerian market for Ghana.
However, despite preferring South Africa ahead of Nigeria, the company is yet to be issued full approval to situate its headquarters in the country, as the government is still asking for more details of their plan.
It was stated that only the concept presented by Amazon has been approved, while the tech giant still needs to present more details on its business projects which will occupy 150,000 square metres.
Source: Legit.ng