Traci Braxton biography: age, sisters, husband, net worth, surgery
American star Traci Braxton is a singer, actress, and media personality. She is well-known for being the younger sister of famous American R&B singer Toni Braxton. She is also known for her radio show and chart-topping bangers.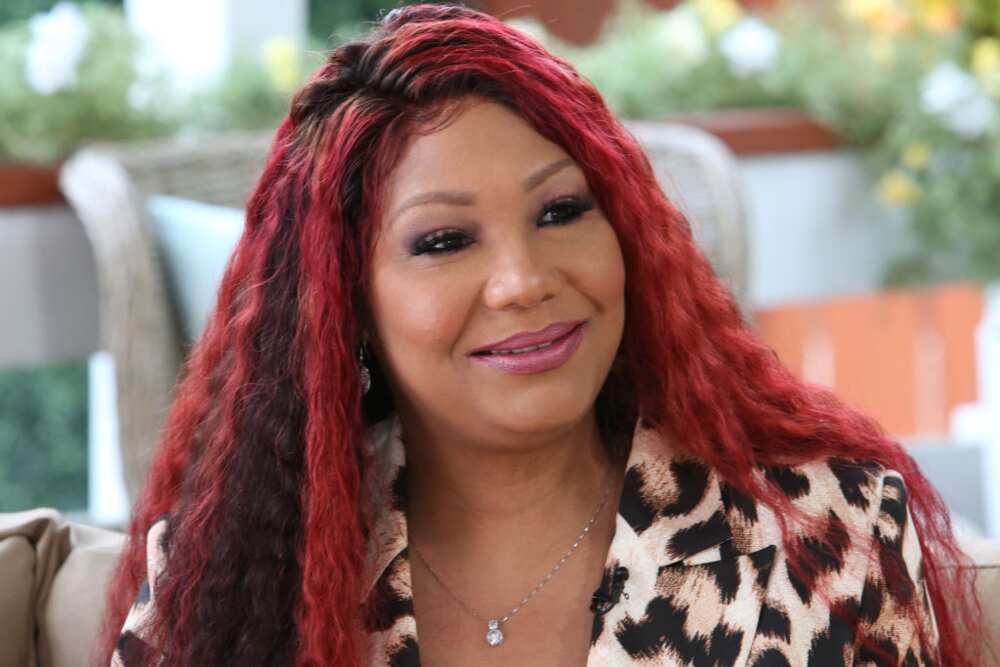 As a successful singer, actress, and television personality, her journey to the top has not been a walk in the park. She has endured disappointments and has had to work extremely to be where she is today. Her biography here will inspire you.
Profile summary
Full name: Traci Renee Braxton
Date of birth: April 2nd, 1971
Zodiac sign: Aries
Place of birth: Severn, Maryland, in the United States
Nationality: American
Ethnicity: African-American
Gender: Female
Professional: Singer, actress, media personality
Genre: R&B, soul, and pop
Labels: eOne and Soul World
Years active: 1989 to present
Marital status: Married
Instagram page: @therealtracibraxton
Facebook page: @Traci Braxton
Traci Braxton biography
She was born on April 2nd, 1971, in Severn, Maryland, in the United States to Michael Conrad Braxton Sr. and Evelyn Jackson. Traci is the third-born in the Braxton family. Her father was a Methodist clergyman and power company worker, while her mother was an opera singer, a cosmetologist, and a pastor.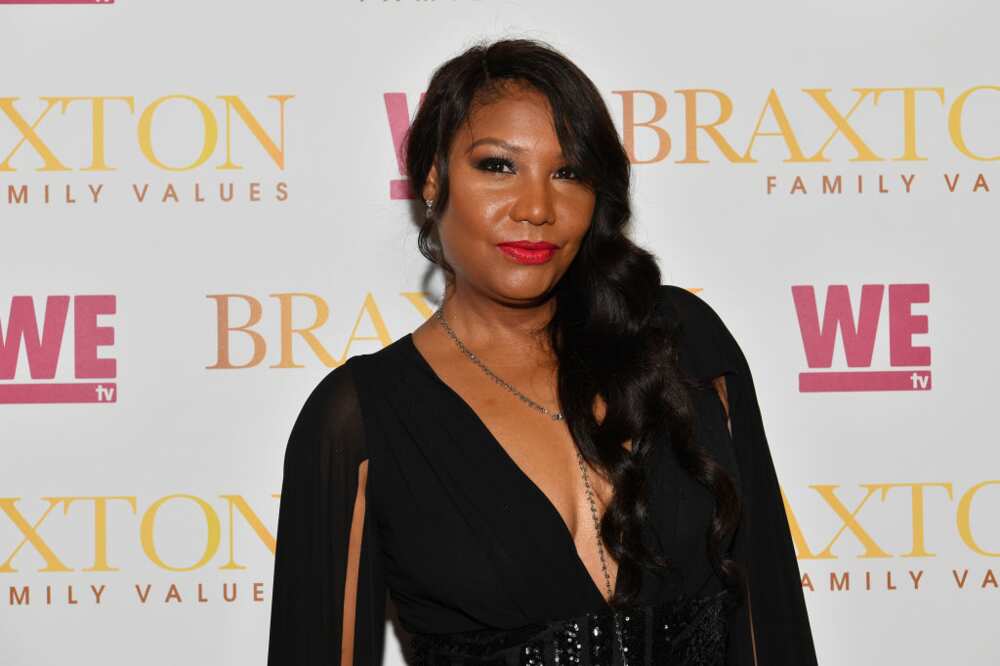 She was raised alongside her siblings - an older brother Michael Braxton Jr. born in 1968, and four sisters in strict Christian family background. Braxton sisters are Toni (born in 1967), Towanda (1973), Trina (1974), and Tamar (1977). Her first performing experience was in the church choir.
How old is Traci Braxton?
As of 2021, Traci Braxton age is 50 years. The famous American singer celebrates her birthday on April 2nd.
Career
What does Traci Braxton do for a living? The American celebrity has had an illustrious career as a singer, actress, and media personality. Here is her career breakdown.
As a singer
Traci started her career by signing her first record deal with Arista Records in 1989. She signed together with her four sisters, and they released their first single as The Braxtons, dubbed Good Life, in 1990, but it was not a hit. They were dropped from Arista Records.
In 1991, Toni, minus her four sisters, was chosen and signed as LaFace Records' first female solo artist. Following her departure from the group, Toni Braxton sisters became backup singers for their sister's first United States tour, music videos, and promotional appearances.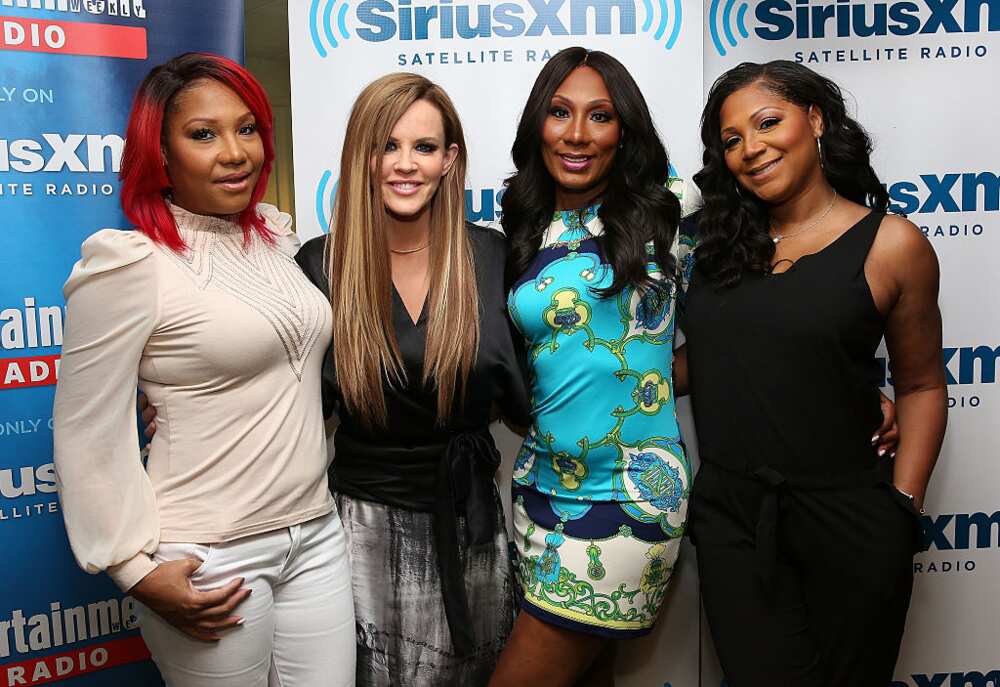 In 1993, LaFace Records' vice president Bryant Reid signed The Braxtons. However, the group did not release any song under the label. When Reid moved to work with Atlanta Records, he convinced LaFace's executive to allow him to take the group with him.
In 2013, Traci ѕtаrtеd hеr ѕоlо саrееr. She ѕіgnеd wіth аn іndереndеnt mеdіа соrроrаtіоn nаmеd Еntеrtаіnmеnt Оnе undеr еОnе Мuѕіс аnd Ѕоul Wоrld Еntеrtаіnmеnt labels.
Traci has released two albums titled Crush & Burn and On Earth. Some of her singles include:
Last Call (2014).
Perfect Time (2015).
Moonlight (Kokayi featuring Traci) (2017).
Broken Things (featuring Toni, Towanda and Trina) (2018).
Lifeline (2018).
As an actress and a media personality
In 2011, Traci reunited with her sisters for the WE tv reality show Braxton Family Values. Two уеаrs later, ѕhе аnd hеr huѕbаnd, Кеvіn Ѕurrаtt, joined Маrrіаgе Вооt Саmр.
Traci began her acting movies in 2018. She was featured as Nana in the 2018's movie Sinners Wanted and 2019's All In as Foster Mom. In 2013, she got her radio show called The Traci Braxton Show on the BLIS FM radio.
Career achievements
She has so far achieved the following in her career.
She runs her rаdіо ѕhоw dubbed Тhе Тrасі Вrахtоn Ѕhоw, which gаvе her mајоr ассlаіm іn hеr саrееr.
She sіgned а rесоrd dеаl wіth Аrіѕtа Rесоrdѕ аlоng wіth hеr ѕіѕtеrѕ.
What is Traci Braxton's net worth?
Traci has worked in different fields of the entertainment industry. She is a well-established singer, actress, radio host, and television personality. In her career, she has earned a reasonable sum of money, thanks to her fantastic talent and hard work.
According to Celebrity Net Worth, Traci Braxton net worth is a whopping $800 thousand. Considering that she is still active, the figure is likely to keep increasing with time.
Who is the richest Braxton sister? Toni has managed to amass a net worth of $10 million. Despite her financial woes, she remains the richest of the Braxton sisters. Tamar, who is the youngest, has a net worth of $3 million.
Did Traci Braxton get married?
Traci married her love, Kevin Surratt. The couple met each other at a young age and have been together for over two decades. They have a son called Kevin Surratt Jr.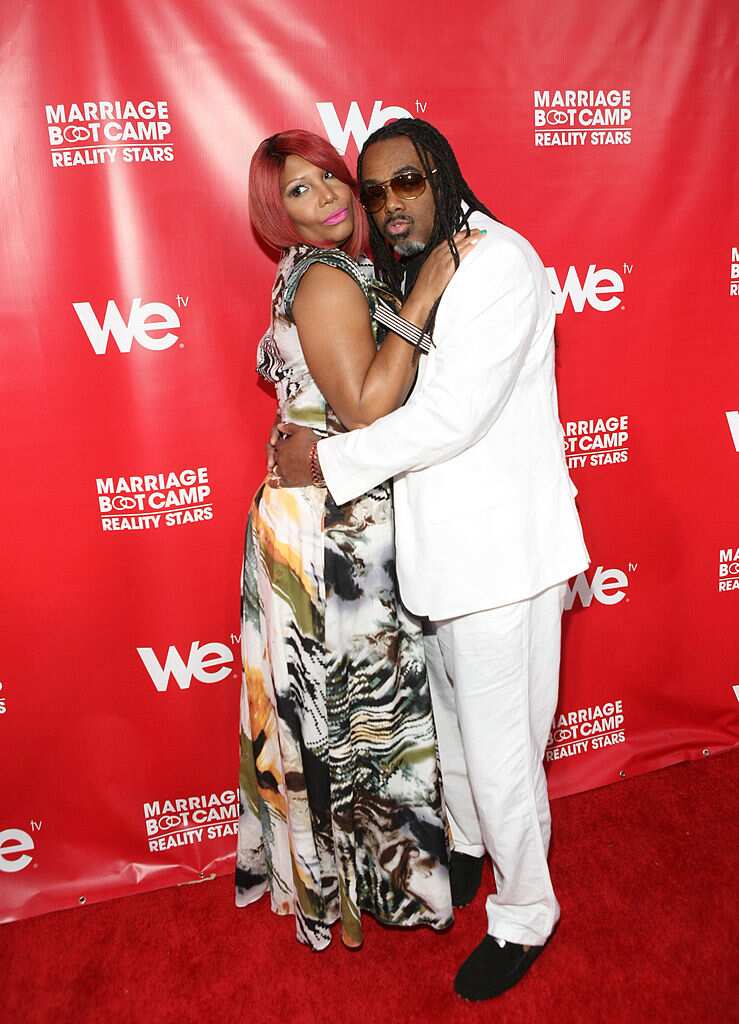 Like most celebrity marriages, there union has not been a bed of roses. It has had ups and downs, including infidelity and lack of communication. In a 2014 interview with Lenny Green, the couple opened up about their time on season 3 of the reality TV show - Marriage Boot Camp and how it helped them understand the serious issues they had in their marriage.
During the show, she had accused her husband of cheating and fathering a child with another woman. Even though the latter was never proven, it emerged that, indeed, Kevin had cheated on his wife multiple times.
Traci further confessed that her husband is quite selfish and would rather spend money on his friends than on her, which she found pretty strange. Regardless of all the challenges, the couple decided to take the high road, start anew and work on their marriage.
Traci Braxton surgery accusations
The Braxton sisters have been accused of getting too much surgery. However, if there is one thing that they are annoyed with, it is the perception that they have had too much work done. Traci accepted that she has had her teeth done, while Trina also revealed she has had her nose and b*oobs done.
Traci Braxton body measurements
The media personality has a slender body figure, which makes her seem younger than her actual age. She is 5 feet 8 inches tall and weighs 59 kilograms.
Social media presence
Like most celebrities, she has an incredible social media presence with a massive following. Her Instagram account has a following of 698k, while her Facebook page has 741k followers.
Traci Braxton is indeed one of the most celebrated singers and actresses in the world. Her fantastic talent and hard work have earned her an incredible following on social media and a massive amount of wealth. She is a role model for many young singers and actresses.
READ ALSO: Debra Newell biography: who is one of John Meehan's wives?
Legit.ng recently published an article on the biography of Debra Newell. Debra is a renowned American interior designer. She is well-known for being John Meehan's wife and for her work on Dirty John, The Dirty Truth.
Despite her incredible fame, not much about her is known to her fans. Here is her biography to give an insight into who she is.
Source: Legit.ng