Katey Sagal biography: age, height, net worth, spouse, children
Katey Sagal is a versatile and multi-gifted woman who has made a significant impact on the entertainment industry. She became a household name following her appearance on Married... with Children. She is also an accomplished singer and songwriter.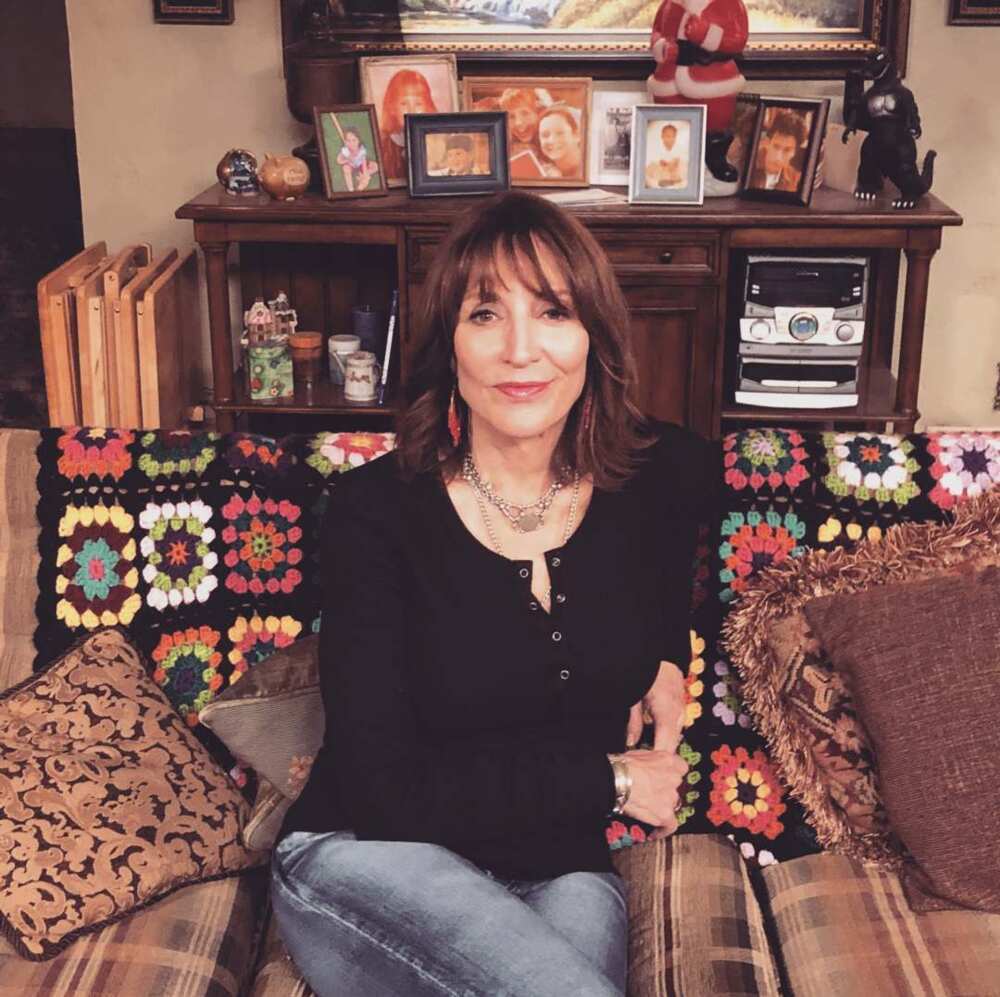 Katey started her career as a singer in a band when she was five years old and commenced acting after her father encouraged her. Since then, Katey's acting skills have been praised so much that she has been decorated with several awards, including a Golden Globe award.
Profile summary
Full name: Catherine Louise Sagal
Date of birth: 19th January 1954
Age: 66 years old
Place of birth: Los Angeles, California, USA
Profession: Actress, Singer-songwriter
Nationality: American
Education: California Institute of the Arts
Zodiac sign: Capricorn
Eye colour: Hazel
Hair colour: Dark brown
Parents: Boris Sagal and Sara Zwilling
Siblings: Jean, Joey, Liz, and David Sagal
Marital status: Married
Sexual orientation: Straight
Children: Jackson James White, Esme Louise Sutter, and Sarah Grace White
Ex-spouses: Freddie Beckmeier (1977-1981), Jack White (1993-2000)
Spouse: Kurt Sutter (m. 2004)
Net worth: $30 million
Background
Catherine "Katey" Louise Sagal, whose parents are Boris Sagal and Sara Zwilling, was born into a show business family with four siblings. Her father Boris was a Russian-Jewish immigrant. He worked as a director and passed on in 1981 in an accident on the set of the miniseries World War III.
Her mother, on the other hand, was a singer with the stage name Sara Macon. She was also a producer and television writer until she died of heart disease in 1975. They all grew up in Brentwood, Los Angeles.
After the demise of Sara, Sagal's father remarried dance/actress Merge Champion in 1977. The award-winning actress has twin sisters who are actresses; Liz and Jean. Katey Sagal sister Liz is also a screenwriter and film editor. Her brothers, Joe and David, are actor and attorney, respectively.
She started performing when she was five years old. The versatile actress attended the California Institute of Arts, and though she is of Jewish descent, she does not have any formal religious experience. Talent agents spotted her while performing on stage in a musical in 1985.
How old is Katey Sagal?
Katey Sagal age is 66 years. She was born on the 19th of January, 1954, in Los Angeles, California.
Katey Sagal measurements
Katey Sagal hot body measures 32-24-35 inches. She weighs 57 kilograms, and her shoe size is 8 (US).
How tall is Katey Sagal?
Katey Sagal height is 1.75 m, which is equivalent to 5 feet and 9 inches.
Her career
Sagal commenced her career as a vocalist and a composer. In 1973, she served as a backing vocalist for various musicians including Bob Dylan, Etta James, and Tanya Trucker.
In 1976, while she was a member of The Group with No Name, she contributed to the album Moon over Brooklyn (credited as Katie Sagal)
In 1978, young Katey Sagal became a member of The Harlettes, and then a part of Bette Midler's back up group. She performed backing vocals on the self-titled Gene Simmons solo album, the Molly Hatchet album, Take No Prisoners, and on Olivia Newtown John's 1985 single Soul Kiss.
She performed the song It's the Time for Love, which was adopted in the movie Silent Rage starring Chuck Norris. Also, Sagal is the mastermind behind the vocals for Loose Cannons. On the 19th of April, 1994, she published her first solo album titled
She wrote heartfelt lyrics for Can't Hurry the Harvest as a tribute to her deceased stillborn daughter. On the 1st of June, 2004, she released her second album, Room. Sagal also contributed to the Sons of Anarchy movie soundtrack.
Interestingly, Katey Sagal young began her acting career with a role as a receptionist in the detective Columbo movie Candidate for Crime, which was directed by her father.
Her first significant role was a newspaper reporter in the series Mary, which was aired between 1985 and 1986. Her outstanding performance in the American sitcom television series led to her being featured in Married...with Children. The series ran for 10 years.
Sagal brought her red wig to audition for the role, and with the approval of the producers, the look transitioned into the show. At the end of the series, she guest featured in the children's cartoon Recess as the voice of Spinelli's mother.
In 1998, she was chosen by Matt Groening to be the voice of the purple-haired mutant spaceship captain Leela in his sci-fi animated movie Futurama. The show was cancelled after the fourth season.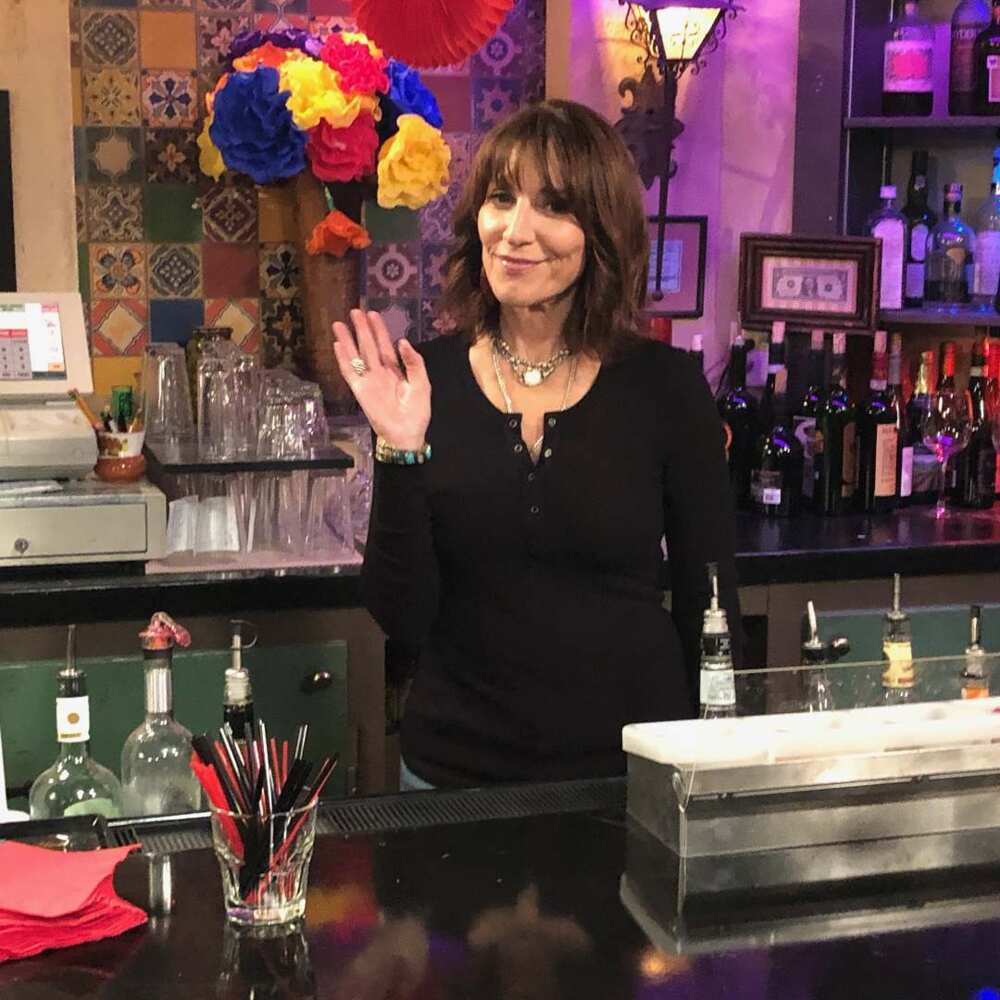 However, syndication on Adult Swim and Comedy Central increased the show's prominence and led Comedy Central to commission a season of Futurama redirect-to-DVD films, which the agency retransmitted as the fifth season.
Sagal reprised her role as Leela in the movie and in the sixth season that commenced airing on the 24th of June, 2010. The series ended in 2013, and that same year, the actress guest-featured in three episodes of That '70s Show as Edna Hyde, the mother of Steven Hyde.
In 2000, she featured in the NBC sitcom Tucker. Sagal assumed the role of the wife of John Ritter in the sitcom 8 Simple Rules for Dating My Teenage Daughter in 2002.
The first three episodes of the series' second season had been completed when Ritter passed on. The show was cancelled after its third season in 2005.
From 2005 to 2006, Sagal made appearances as Helen Norwood in Lost. In 2007, she also had a role in the season finale of The Winner as Glen Abbot's former teacher, with whom Glen had his first sexual experience.
Sagal starred in Sons of Anarchy for six years. The show ran from 2008 to 2014. In January 2009, she reunited with her on-screen son David Faustino, who assumed the character of Bud Bundy in Married...with Children, for an episode of Faustino's show Star-ving.
She appeared a couple of times in Lost Once Again in 2010. She also starred in the film House Broken with Danny DeVito. That same year, she went back on stage in Randy Newman's Musical Harps & Angels.
Sagal co-starred in Pitch Perfect 2, which was released in 2015, as the mother of Hailee Steinfeld's character. Also, she appeared in the drama film Bleed For This as the mother of Vinny Pazienza's character.
On the 20th of September, 2016, the actress featured in The Big Bang Theory as Susan, Penny's mom. From 2017 to 2018, she featured as a series regular on the sitcom Superior Donuts and also appeared on Shameless as Frank's crazy lover.
Recently, she has been playing a recurring role as Dan Conner's love interest, Louise, in The Conners. She is expected to play a lead role in the drama Rebel as Annie Bello.
Katey Sagal awards and nominations
Katey Sagal is not just an actress who only has a prominence, but she also has tangible pieces of evidence to show how far she has come. She has received several awards and nominations. A list of some of her awards include the following:
From 1991 to 1994 and 2011, Sagal received five nominations for Golden Globes awards. She won in 2011 under Best Performance by an Actress in a Television Series - Drama category for her role in Sons of Anarchy.
In 2005 and 2013, she won the Prism Awards under Performance in a Comedy Series and Female Performance in a Drama Series Multi-Episode Storyline, respectively.
The actress won a TV Land Award alongside Christina Applegate, David Faustino, Ted McGinley, and Ed O'Neill for her role in Married...with children in 2009.
In 2010, she received a nomination for the Television Critics Association Awards under Individual Achievement in Drama category.
In 2010 and 2011, the actress was nominated for Gold Derby Awards as Drama Lead Actress.
Sagal was nominated for the Satellite Awards in 2010 and 2011 under the category of Best Actress in a Series, Drama.
Out of four nominations (2002, 2011, 2012, and 2014) for Online Film & Television Association award, she won the Best Actress in a Drama Series in 2011.
In 2011 and 2012, Katey was nominated for Critics Choice Television Awards as Best Actress in a Drama Series.
Between 2012 and 2014, the actress was nominated for seven Behind the Voice Actors Awards and won five of them. She won under the categories of Best Vocal Ensemble in a Television Series and Best Vocal Ensemble in a Television Series - Comedy/Musical.
She was nominated for the Women's Image Network Awards in 2013 and 2014 under Outstanding Actress Drama Series and Actress Drama Series categories, respectively.
In 2014, she was honoured with the Walk of Fame award.
She received a nomination for TV Guide Awards in 2014.
Katey was nominated for People's Choice Awards in 2015 as Favorite TV Icon.
Katey Sagal movies and TV shows
Sagal has assumed several roles in different films and series. She has also been featured in several albums and is proud to have released some herself. Katey Sagal TV shows include:
The Falling Raymond
The Bold Ones: The New Doctors
Columbo
Larry
The Dream Makers
Mary
Married... with Children
Mother Goose Rock 'n' Rhyme
Tales from the Crypt
The Earth Day Special
She Says She's Innocent
Trail of Tears
Nachtshow
Space Cases
Recess
Rugrats
Chance of a Lifetime
Mr. Headmistress
No Higher Love
Smart House
That '70s Show
Futurama
Tucker
The Geena Davis Show
Imagine That
8 Simple Rules for Dating My Teenage Daughter
When Angels Come to Town
Higglytown Heroes
Three Wise Guys
Campus Confidential
Ghost Whisperer
The Shield
Lost
Boston Legal
The Search for the Funniest Mom in America
The Winner
Eli Stone
CSI: Crime Scene Investigation
Sons of Anarchy
Chadam
Glee
Brooklyn Nine-Nine
Regular Show
A to Z
The Simpsons
The Big Bang Theory
This Is Us
Superior Donuts
Dirty Dancing
Spirit Riding Free
Mayans MC.
Shameless
The Conners
Grand Hotel
Rebel
The films and movies where she has made an appearance include the following:
Maid to Order
The Good Mother
Dropping Out
Recess: School's Out
Following Tildy
I'm Reed Fish
Futurama: Bender's Big Score
Futurama: The Beast with a Billion Backs
Futurama: Bender's Game
Futurama: Into the Wild Green Yonder
House Broken
Jack and the Beanstalk
There's Always Woodstock
Pitch Perfect 2
Bleed For This
Katey Saga songs and album lists include:
Moon Over Brooklyn
Gene Simmons
Well
Room
Sons of Anarchy: Shelter- EP
Covered
Is Katey Sagal married?
Katey is currently married to Kurt Sutter. Who is Kurt Sutter? Katey Sagal spouse Kurt Leon Sutter is a director and actor. He was born on the 5th of May, 1964, at Rahway, New Jersey, United States.
He worked as a director, author, and producer on The Shield and also featured on the series, playing the role of Margos Dezerian. Additionally, he is also the producer of Sons of Anarchy. The duo made their union official in a confidential ceremony in their Los Feliz abode in 2004.
Are Kurt Sutter and Katey Sagal still married? Yes, they are. In fact, it is quite fascinating that though Sagal has tied the knots several times and filed for divorce in most cases, she is still married to her sweetheart Kurt.
Before Sagal marriage to Sutter, she was married to singer Freddie Beckmeier from 1978 to 1981. She wrote in her memoir how she chose Freddie over Gene Simmons. According to her, she had a long time relationship with Simmons, in her early 20s.
When she started, she thought Simmons was weird. She remembers meeting and flirting with him when she was a vocalist waitress at a bar in Santa Monica, California.
The actress and singer also stated that their relationship was on and off for years before finally came to a halt after she disclosed to him that she was going to marry Beckmeier unless he proposed. Instead of Simmons to fight for their relationship, he only laughed it off, so, she was left with the option of going after three years marriage with Freddie Beckmeier from 1978 to 1981
Also, she was married to Drummer Jack White from 1993 to 2002, a total of seven years.
Does Katey Sagal have children?
She has three children. Katey Sagal children are Sarah Grace White, Jackson James White, and Esme Louis Sutter. Two of Katey Sagal daughters came from her marriage with her ex-husband Drummer Jack White, while her third child is from her union with her current lover.
Katey Sagal daughter Esme was delivered through a surrogate mother. During Sagal interview with People in 2017, she disclosed that she was 50 years old at the time she got married to Sutter, and since she already had two kids, they were reluctant to have a child. In her words:
When Kurt and I first got together, he wasn't interested in having any more children. He was happy being the stepparent to Sarah and Jackson. But he'd never had his own biological children, so about five years into the relationship we started toying with the idea of maybe we should raise a child together.
They decided to go for surrogacy because on Katey's first pregnancy experience in 1991. In her seventh of pregnancy, she had an emergency cesarean section, which led to the stillbirth of a daughter.
More so, she was already 55 years old by the time they decided to have a kid and felt she was too old to carry a child. Though the couple was not sure how viable their embryos would be, they left it to chance, but it turned out well as Esme Louise was born in 2007.
How much is Katey Sagal worth?
According to Celebrity Net worth, currently, Katey Sagal net worth is estimated at $30 million. This is not a surprise considering her versatility and skills. The proceeds from the sale of her songs and earnings from movies and TV shows are the major source of Sagal's wealth.
Katey Sagal is a woman of great strength and valour. She has exhibited through her life that, by determination, one can manage several vocations, positions at once and still be efficient and productive in all.
Source: Legit.ng