NBS Releases List of Debts Owed by Each Nigerian State as it hits N4.2tn
- The National Bureau of Statistics has released the debt profile of each state
- According to NBS, Lagos is the most indebted state in the country
- Meanwhile, Jigawa state had the least debt stock which stands at N30.97bn
PAY ATTENTION: Join Legit.ng Telegram channel! Never miss important updates!
Nigerian states including the Federal Capital Territory are in debt to the tune of N4.2tn, according to the National Bureau of Statistics (NBS).
With the latest report, Lagos state accounted for 12.15 per cent of the debt stock as of the end of 2020 while Jigawa state had the least debt stock in this category with a contribution of 0.74 per cent.
Here is the list of states with their current debt profiles.
Abia - N89.12bn (2.13 per cent)
Adamawa - N98.9bn (2.36 per cent)
Akwa Ibom - N230.8bn
Anambra - N59.97bn
Bauchi - N102.8bn
Bayelsa - N144.13bn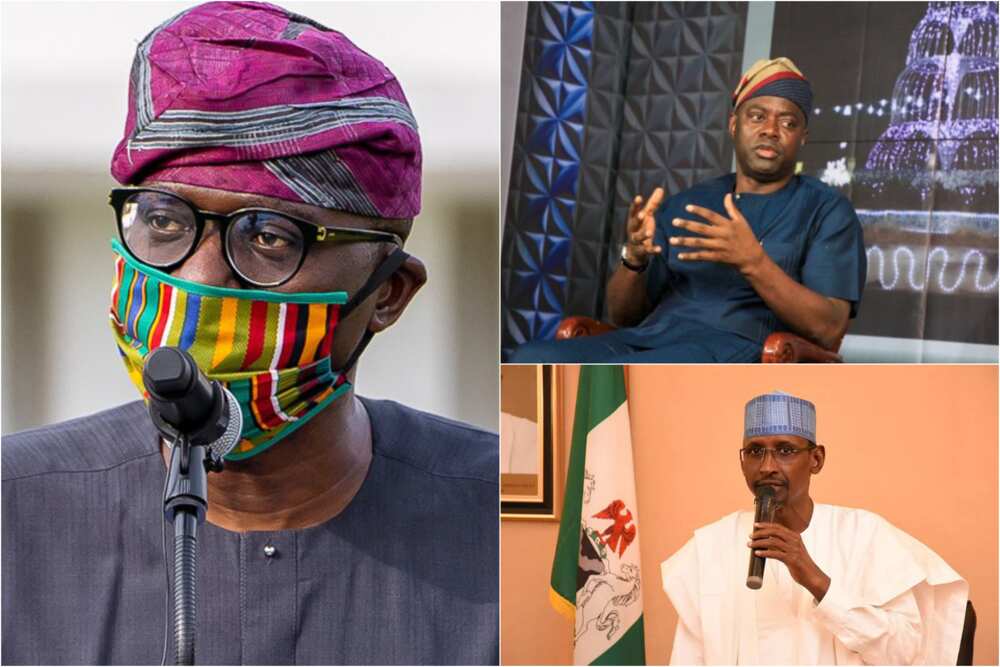 Benue - N126.12bn
Borno - N89.05bn
Cross River - N163.16bn,
Delta - N248.45bn
Ebonyi - N44.21bn
Edo - N80.78bn
Ekiti - N84.97bn
Enugu - N68.09bn
Gombe - N84.72tn
Imo - N150.2bn
Jigawa - N30.97bn
Kaduna - N68.75bn
Kano - N116.93bn
Katsina - N48.03bn
Kebbi - N56.81bn
Kogi - N68.09bn
Kwara - N63.63bn
Lagos - N508.78bn
Nasarawa - N59.4bn
Niger - N66.77bn
Ogun - N153.49bn
Ondo - N74.66bn
Osun - N134.11bn
Oyo - N94.5bn
Plateau - N137.8bn
Rivers - N266.9bn
Sokoto - N42.36bn
Taraba - N106.04bn
Yobe - N54.87bn
Zamfara - N98.02bn
FCT - N69.5bn
Recall that Legit.ng had reported that it seems Nigeria is sinking in more debts if the statement released by the Debt Management Office is to be believed.
According to the statement, Nigeria's total public debt rose to N32.9tn at the end of December 2020.
The report from the DMO said the figure stood at N32.2tn as of the end of September 2020. This consequently showed an increase of N700bn.
Legit.ng had also reported that the federal government was in the process of acquiring a $750million loan from the World Bank to help boost the Nigerian economy.
Based on current dollar rates, the total sum of the money in naira is N285, 375, 000 (two hundred eighty-five billion three hundred seventy-five million three hundred eighty).
This loan according to the minister of finance, Zainab Ahmed, will stimulate the local economy and support vulnerable household consumption.
Source: Legit.ng