Tran Jeong biography: what is known about Ken Jeong's wife?
Ken Jeong is a well-known American comedian who is not only a talented artist but also a family man. His wife, Tran Jeong, is a beautiful and inspiring woman who influences her husband's life in a positive way. What else is there to know about Ken Jeong wife?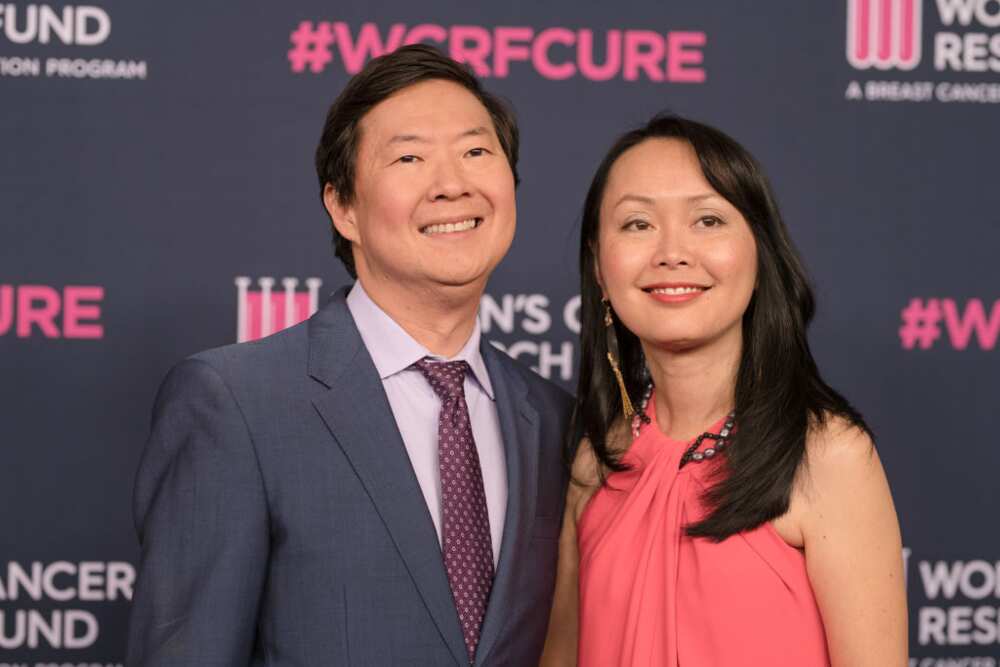 Behind this comedy actor's success, there is a supportive long-time partner who is always by his side. However, Tran Ho Jeong also has a story of her own to tell to the world.
Profile summary
Full name: Tran Ho (Jeong)
Date of birth: February 24, 1972
Age: 49 years old (as of 2021)
Height: 5 feet 5 inches (1 m 65 cm)
Birthplace: United States
Nationality: American
Ethnicity: Vietnamese
Occupation: Physician
Marital status: Married
Husband: Ken Jeong (married in 2004)
Children: Zooey and Alexa (born in 2007)
Tran Jeong biography
Tran Ho was born on February 24, 1972, in the United States. She came from a Vietnamese-American background. Tran Jeong age is currently 49 years as of 2021.
From a young age, she wanted to connect her life with the medical career. This prompted her to graduate from David Geffen School of Medicine at UCLA.
After her graduation, she got a license to practice medicine. She has been working as a family physician for almost twenty years. California is her place of residence and work.
Ken Jeong and wife: their story
Tran Ho and Ken Jeong met when they were both working at Kaiser Permanente in West California. The year was 2002 when they first started dating.
Apart from being an actor, Ken is also a qualified doctor who got famous later in life and decided to leave his medical career behind to pursue acting.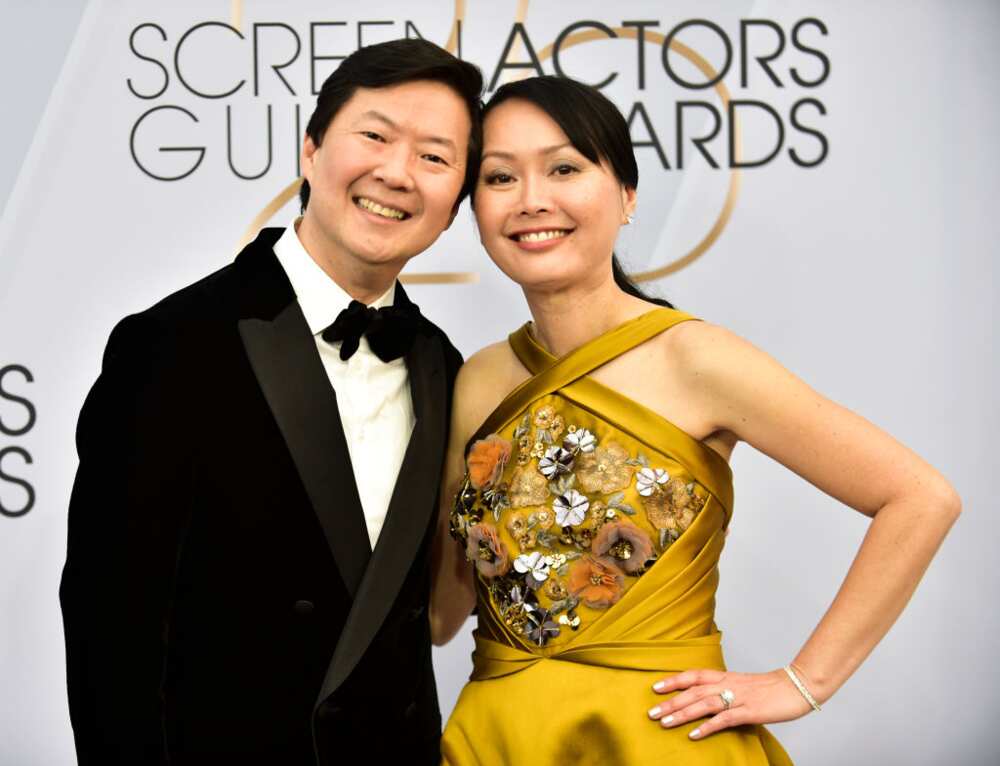 Ken Jeong and Tran Ho were together for two years before they got engaged. In September 2004, they exchanged their wedding vows at a beautiful ceremony.
In 2007, a lot of wonderful things happened: Ken became a full-time actor, and his wife gave birth to beautiful twin daughters, Zooey and Alexa.
Cancer diagnosis and treatment
However, in 2008, things rapidly changed for the family. Tran Jeong unexpectedly noticed a lump in her left breast, and at first, she did not pay much attention to it. Additionally, there was no history of breast cancer in her family.
Four months later, the lump became painful, and she decided to get checked. She got the benign removed, yet it was not over yet.
Eventually, she got a call in which the doctors diagnosed her with triple-negative breast cancer. Her husband, Ken, tried to stay brave for her as he came over, but he later admitted he cried on his way to the hospital.
Tran's treatment began with long and extensive chemotherapy. Her oncologist was optimistic after the first round of chemo, as they felt her tumor was responding well to the treatment.
She had a lot of procedures, including chemotherapy itself, mastectomy, and radiation. After getting cured of breast cancer, she spoke out about how every woman needs to be aware of any suspicious activity in her breast and get checked if there is something concerning.
Additionally, she confessed that being treated made her more humble and a better doctor. This role swap made her learn to listen to herself and her patients better.
During her chemotherapy, she also had to take a medical board exam, which is important for physicians. Her husband, Ken, recalled how calm and clear-headed she felt that day, and how she ended up passing it with flying colors. He also called his wife his hero.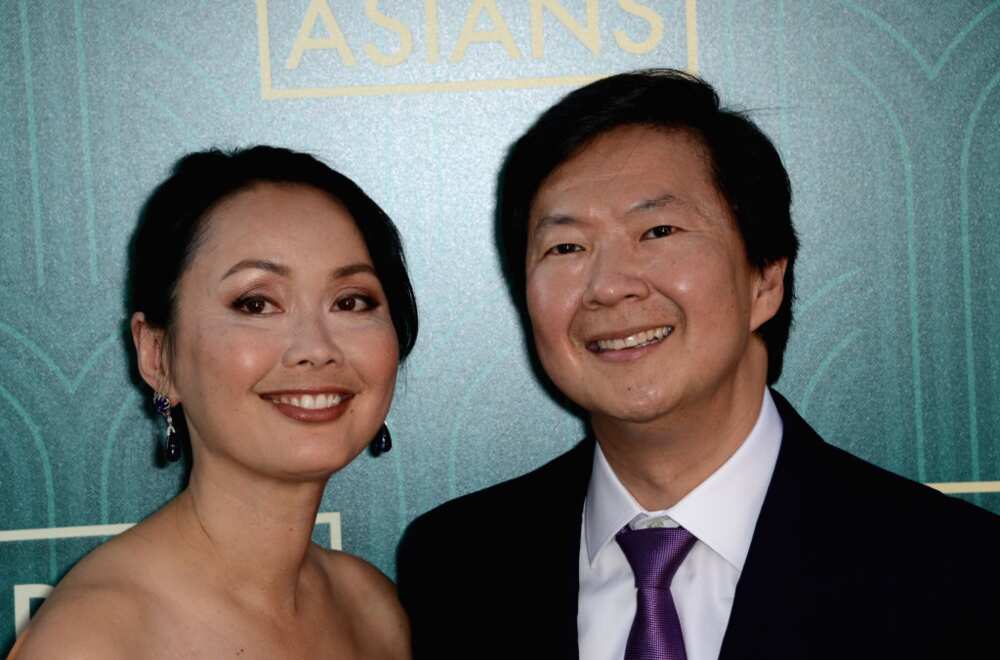 When she was diagnosed with cancer, Tran was still a young mother, and it was challenging for her to be struggling with this disease when she had her girls to take care of. At times, negative thoughts would creep in and knock her confidence. However, she felt like she was going to survive, and in any case, she knew she already had a fantastic life and family.
Since Ken is a comedian, he and his wife would always find humor even in the darkest times. According to him, this is what gets them through life and what got them through such a difficult stage, and it helps them to find the light at the end of the tunnel.
Tran Ho Ken Jeong life together has been full of ups and downs, but today, the comedian is incredibly grateful for his wife's health and well-being. Ken Jeong family is everything to him, and he appreciates his wife and kids.
Tran Jeong height
The celebrity wife is estimated to be 5 feet 5 inches tall, which equals 1 m 65 cm.
Tran Jeong net worth
The net worth of Tran Jeong MD is unknown, but her husband, Ken Jeong, has ammassed a net worth of approximately $14 million. This is the net worth enjoyed by the Ken Jeong Tran Ho union.
Who is Ken Jeong?
Kendrick Kang-Joh Jeong is an American comedian, actor, producer, and writer. In addition to that, he is also a licensed physician, like his wife.
Some of his best-known works are "Knocked Up," "Role Models," "The Hangover" series, "Furry Vengeance," "Ride Along 2", and "Crazy Rich Asians." He also was a creator and executive producer of the ABC sitcom "Dr. Ken" and appeared on "The Masked Singer."
Tran Jeong is an inspiring and incredible woman who has been through a lot of challenges, but they made her stronger.
READ ALSO: Phyllis Fierro biography: what is known about Ralph Macchio's wife?
Legit.ng recently reported about the biography of Phyllis Fierro, Ralph Macchio's beloved wife. The comedian's partner has been there for him through thick and thin.
Learn more about this woman's occupation and some interesting facts about her. Their love story is very sweet and touching, and after over 30 years, they still treasure each other.
Source: Legit.ng