As Nigerians and the rest of the world battle with the coronavirus pandemic, several claims have recently sprouted up regarding how the virus can be prevented or cured.
PAY ATTENTION: Join Legit.ng Telegram channel! Never miss important updates!
Claim 1: Adding hot pepper to your food will help prevent or cure COVID-19
Claim 2: Steam inhalation cures COVID-19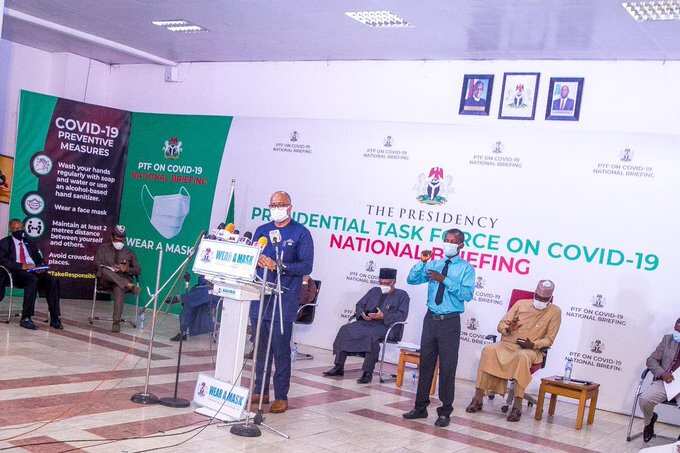 Verdict
The World Health Organisation (WHO) has debunked these claims.
The claim that steam inhalation cures COVID-19 is FALSE. Also, hot pepper does not prevent or cure COVID-19.
Full Text
First discovered in China in late 2019, COVID-19 has rapidly spread across the world, with 109,604,779 people infected at the time of this report, according to the data from Johns Hopkins University.
Since the outbreak, the virus has caused over two million deaths across the world, with the United States emerging as the most hit.
In Africa, Nigeria is one of the most affected nations. According to the Nigeria Centre for Disease Control (NCDC), Nigeria has recorded a total of 148,500 COVID-19 cases as of Tuesday, February 16.
Also, 1779 people have died of the virus in Nigeria.
Though vaccines have been developed, the global competition regarding the procurement has left many developing countries behind.
Even the developed economies stacking the vaccines are also dealing with the emergence of new variants some of which have been reported to be more "stubborn".
For instance, South Africa has paused AstraZeneca vaccine rollout for its citizens after a study shows the vaccine offers less protection against a newly discovered variant.
The current situation, among other factors, has led many to resort to self-help, with various unproven claims on how to prevent or cure the virus circulating on social media.
One of such claims circulating on social media is that eating hot pepper can prevent one from being infected with the COVID-19 virus.
Another one also captured in this piece is the claim that steam inhalation cures COVID-19.
Verification
Claim 1: Adding hot pepper to your food will help prevent or cure COVID-19
A related claim regarding this is in Nigeria is that pepper soup cures coronavirus.
Peppersoup is a spicy soup in Nigeria (and other West African countries) that is prepared using various meats or fish, chilli peppers and calabash nutmeg as key ingredients.
This claim is false.
The WHO through its Mythbuster series has stated that adding pepper to your soup or other meals does not prevent or cure COVID-19.
The international health agency noted that though putting hot peppers in the food can make it tasty, it cannot prevent or cure COVID-19.
Claim 2: Steam inhalation cures COVID-19
The president of Tanzania, John Magufuli, is one of those who popularized this claim. In April 2020, Magufuli was reported to have directed the nation's health ministry to emphasise steam inhalation as a way to prevent/cure the virus.
However, according to the WHO, steam inhalation is not a safe or effective treatment for COVID-19.
The organisation explained:
"No matter how hot the steam is, it will NOT reach the virus present in the cells of the infected individual."
Similarly, Alberto Escherio, professor of epidemiology and nutrition at the Harvard School of Public Health in the US, told Africa Check, that it is "very unlikely" that steam inhalation would treat the coronavirus.
He said:
"The virus in infected individuals is within cells and will not be reached by steam."
Conclusion
The claim that adding hot pepper to the food help prevent or cure COVID-19 is false.
Similarly, steam inhalation does not cure COVID-19. In fact, it may even cause serious burns, WHO has warned.
***********
Nurudeen Lawal is a Legit.ng journalist passionate about fact-checking/verification journalism. He holds a Bachelor of Arts degree in Literature-in-English from Obafemi Awolowo University, Ile-Ife, Osun State. As Politics Editor, Nurudeen mostly writes on Nigeria's political and socio-economic developments. He has attended different workshops, conferences and training on fact-checking and digital reporting, among others. Learn more about him on Twitter, @Nurudeen Lawal_