Jeanie Buss bio: Age, height, net worth, kids, who is she dating?
Jeanie Buss is undoubtedly one of the most powerful sports executives in the US. She has handled various top-level management positions throughout her over 30 years of working in the industry. Jeanie became part-owner and president of the Los Angeles Lakers basketball club when she inherited part of her father's 66% controlling shares of the club.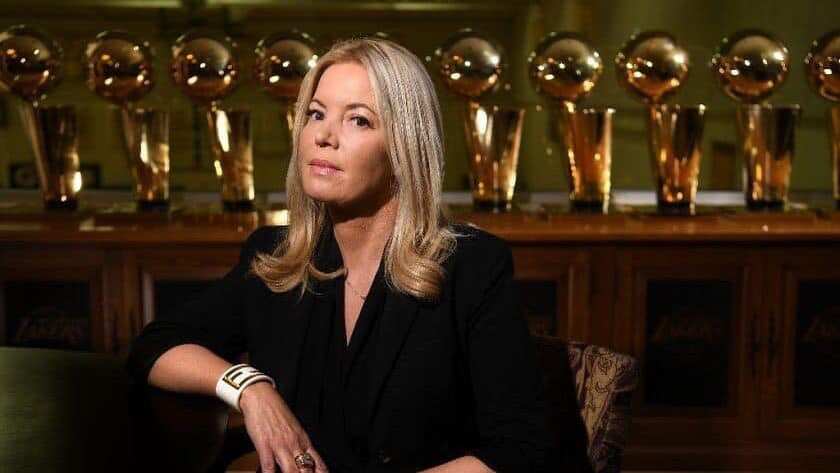 Jeanie Buss is a beautiful and brilliant woman who became the general manager of a sports club at 19 years old. She is a CEO, filmmaker, author, and one of the most powerful women in the NBA.
Profile summary
Name: Jeanie Marie Buss
Date of birth: September 26, 1961
Place of birth: Santa Monica, California, USA
Age: 58 years
Nationality: American
Zodiac sign: Libra
Weight: 58kg
Height: 169 cm
Parents: JoAnn and Jerry Buss
Marital status: Divorced
Occupation: Businesswoman, sports executive, producer, author
Net worth: $500 million
How old is Jeanie Buss?
Jeannie Buss was born on September 26, 1961, in Los Angeles, California, Jeanie Buss age is 58 years. She got a degree in business from the University of Southern California (USC) and graduated with honours.
Her father was Dr Jerry Buss, a real estate investor and former owner of the Lakers basketball club, while her mother's name is JoAnn. The CEO comes from a large family, as her father had six children.
Her parents divorced in 1972 when she was 11 years old. Her father died of kidney failure in 2013.
Jeanie Buss measurements
Jeanie Buss height is 5 ft 7 inches, and she weighs 58 kg. Her body measurements are 34-25-35 inches.
Jeanie Buss hot body was featured on the Playboy May 1995 pictorial. When she was asked how she felt about the Playboy photos, she said,
I thought, what are all the things I've wanted to do? Being featured in Playboy was one of them.
She also saw the Playboy photoshoot as great press for her business. She added,
With these photographs, I finally realized my fantasy: to wear the uniform and not just be cheering from the sidelines...I'm not going to deny that this might help my business.
Career summary
Young Jeanie Buss became active in the family's business at an early age. She attended World Team Tennis meetings with her dad at 14 years old.
She was appointed the general manager of the Los Angeles Strings professional tennis team at 19 years old, while she was still a student at USC.
She later became the owner of the Los Angeles Blades roller hockey team. She was also President of the Great Western Forum before she took the Vice President job at L.A Lakers.
In 1993, the sports executive brought professional roller hockey to L.A. She was named Executive of the Year by Roller Hockey International.
In 1999, she took over the role of Executive Vice President of Business Operations of the Lakers. Her father's plan was to have her manage the business aspect of the club, leaving her brother Jim to control the basketball side of it.
In 2018, Forbes described her as one of the few powerful women in sports management. ESPN described her as one of the most powerful women in the NBA.
After her father died in 2013, his 66% controlling shares of the Lakers was inherited by his six children via a family trust, with each child receiving an equal vote.
Jeanie took over as the team's President; she represents the Lakers on the NBA Board of Governors. Her brother Jim continued as Executive VP of Basketball Operations, but he lost the position to Magic Johnson in 2017. However, Johnson left the team in April 2019.
The sports executive has been serving as Alternate Governor on the NBA Board of Governors since 1995.
The businesswoman is also an actress. She featured in Cubed (2010) and Women of Wrestling (2001). She is also a director and producer.
Jeanie is also an author; her book, Laker Girl, was released in 2010. She co-wrote the book with Steve Springer.
In March of 2018, Forbes Magazine ranked her eight most powerful woman in sports. She currently serves as a board member on the Southern California Committee for the Olympic Games, for the 2024 Olympics in Los Angeles.
Who is Jeanie buss dating?
The mogul is currently not dating anyone. Jeanie Buss boyfriend was former Lakers coach Phil Jackson.
Phil Jackson Jeanie Buss relationship began in 1999, and they got engaged in December 2012.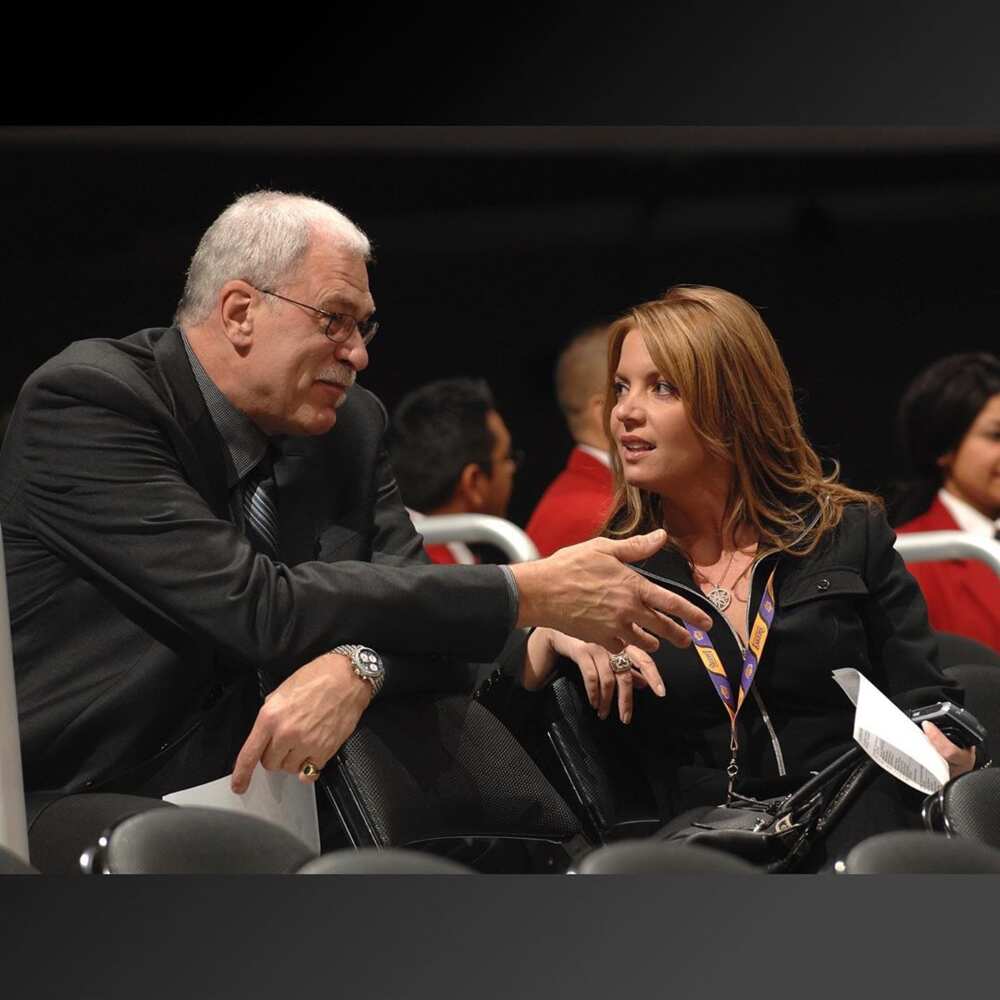 In 2014, after Jeanie's brother decided not to hire him back, Jackson left the Lakers and began working for The New York Knicks. The move resulted in the couple living in different states.
The long distance and other issues caused a strain on their relationship. Jeanie Buss and Phil Jackson eventually ended their engagement.
Are Phil Jackson and Jeanie buss still together? The two are no longer together; they broke up in 2016.
On December 27, 2016, Jackson released a statement announcing the termination of their engagement. Jackson said,
With the nature of our professional obligations and the geographic distance between us, sustaining the relationship has been difficult. We have shared many wonderful moments through the years, and we expect to remain supportive of each other in the future.
Before she began dating Phil, the mogul was married to volleyball player Steve Timmons. Timmons became Jeanie Buss husband in 1990. Unfortunately, their marriage ended three years later.
Are wondering who Jeanie Buss kids are? The sports executive does not have any children.
What is Jeanie Buss net worth?
Jeanie Marie Buss has an estimated net worth of $500 million.
Jeanie Buss is a beautiful and brilliant woman who joined her family's business at 19 years old. She took over the leadership of the Lakers in 2013 after her father's death. She is an excellent leader and an inspiration to many women all over the world.
Source: Legit.ng