Montana Fishburne bio: who is Laurence Fishburne's daughter?
Being the daughter of a celebrity like Laurence Fishburne is enough for one to be in the spotlight. Then being an adult entertainer changes the game completely. Montana Fishburne is a celebrity daughter who made a name and fame for herself or almost every wrong reason her father's fans can think of.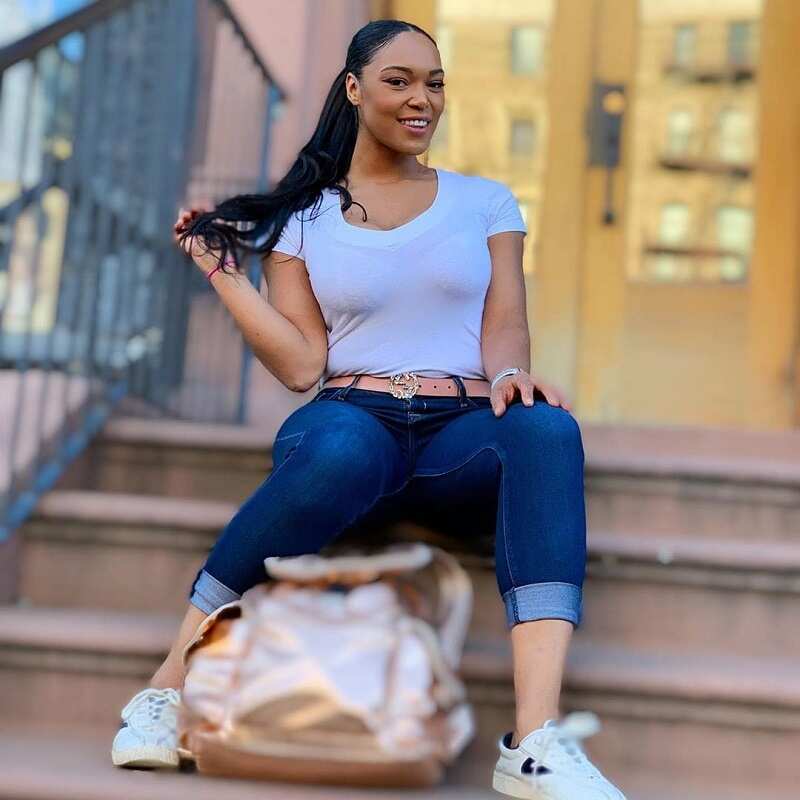 Children of Hollywood celebrities gain media attention for various reasons. For some, it is simply because their parents are superstars, while some gain attention because of their work or achievements. Others gain media attention because of the web of vices they are caught in. Unfortunately, Laurence Fishburne's daughter falls into the last category.
Profile summary
Name: Montana Fishburne
Nicknames: Chippie D, Miss Fit Montana, Morpheus' Daughter
Birthdate: September 7, 1991
Birthplace: New York, United States of America
Age: 29 years (as of 2021)
Zodiac sign: Virgo
Nationality: American
Ethnicity: African-American
Relationship status: Single
Occupation: Former adult entertainer, the fitness app owner
Net worth: $300,000
Who is Montana Fishburne?
Montana Fishburne was born on a beautiful Saturday in New York, USA. Her biological father is Hollywood superstar Laurence Fishburne, and her mother is a former actress turned fitness trainer Hajna O. Moses.
Hajna and Laurence got married in 1985 but divorced some years later.
Montana has an older brother named Langston Fishburne. Montana is the middle child among Laurence Fishburne kids. She has a younger sister called Delilah.
Delila's mother is Gina Torres, Laurence's second wife, who is now his ex.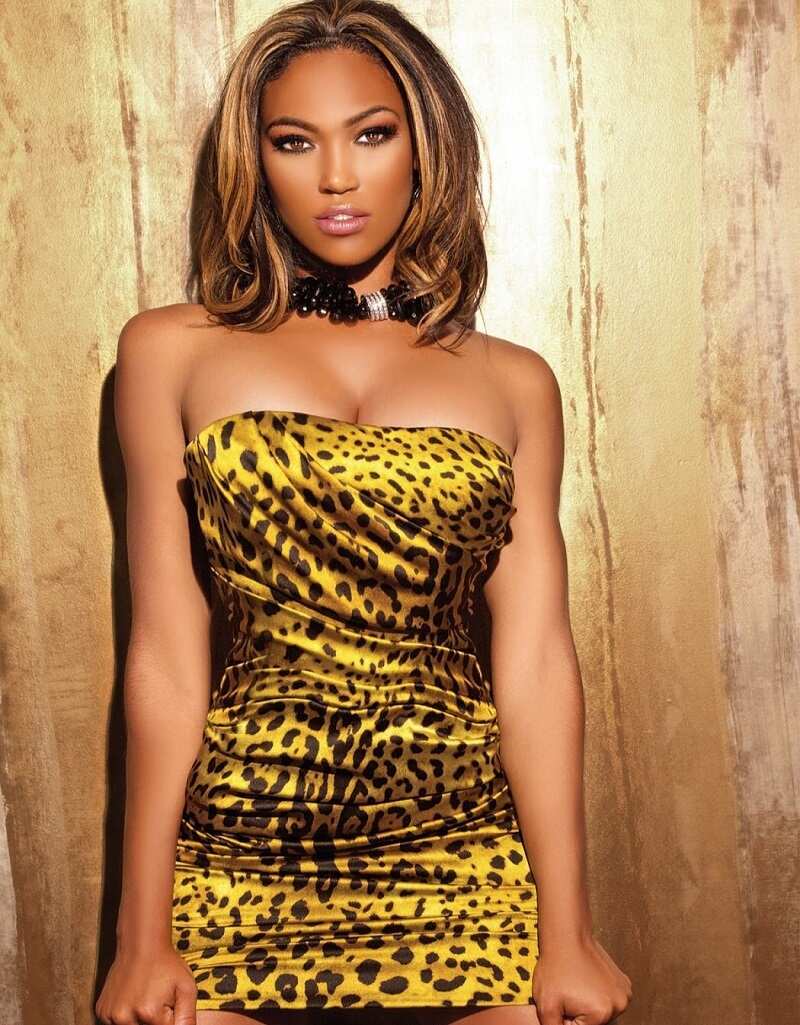 Montana is 29 years old as of January 2021. She will turn 30 on September 7, 2021.
Educational background
Details about her education have not been made available to the public yet.
Body measurements
Laurence Fishburne daughter is 5 feet 7 inches tall, and she weighs 55kg. Her body measurement is 33-26-37 inches.
Career
Montana used to work as an actress in the adult entertainment industry before she reportedly quit the occupation in 2014. After her tape was released in 2010, Montana swore that she would go back to school to get an education.
After that, she reportedly tried to start a career as a dancer. She was caught on camera working as a dancer in a bar for adults in Houston. She also featured on many racy magazine covers.
Her current occupation is unknown. However, according to IMDB, she launched a body workout app called Move Your Body by Leslie and Montana in the Spring of 2017.
Adult entertainment controversies
Perhaps, working as an adult entertainer was fun when she was involved in it. Now Miss Fishburne clearly regrets going into that industry.
Montana whose first adult video came out shortly after turning 18 years old. She spoke to Inquisitr.com about how much adult movies has negatively affected her life. She advised young women to stay away from the industry.
Her mother was quite supportive of her decision, but her famous father was infuriated by the occurrence and never accepted her decision to the point where she was no longer welcomed in the family.
Montana hoped that featuring in adult content would result in fame and fortune like Kim Kardashian's after her tape was leaked. However, nothing good came out of making adult videos for the young Fishburne girl.
She learned the hard way that there is no one size fits all method to gaining fame and fortune.
What happened to Laurence Fishburne daughter?
In 2010, Montana reportedly got arrested for beating up her boyfriend's ex at the time. Montana allegedly broke into the house and beat her victim up.
The charges also included assault with a deadly weapon and trespassing. Montana originally pleaded not guilty to all those charges but ended up with no contest in the end.
Montana was sentenced to 180 days in rehab after her assault arrest. That sentence was actually a lot lighter than what the prosecutor wanted for Montana, which was jail time.
According to this article from Dailymail, Montana got arrested for DUI after rear-ending a Range Rover in Fort Lauderdale, Florida I-95. When she thought the highway patrol was too busy to look, Montana squatted and urinated on the highway shoulder.
After her DUI stint, Montana reportedly checked into rehab in Huntington Beach. Apparently, this rehab was no stranger to seeing celebs. Some of its previous clients included stars such as Courtney Love and Robert Downey Jr.
The treatment center cost ex adult video actress $30,000 for the duration of her stay. It is believed that going into rehab helped Montana as she has not had any trouble with the law, and she has not made headlines for the wrong reasons since then.
Montana Fishburne net worth
The former adult movie star has an estimated net worth of $300,000.
Relationship and dating history
Miss Fishburne appears to be currently single. Not much is know about her past relationships except that she was in a relationship with Brian Pumper in 2010.
Montana Fishburne is the second child of famous actor Laurence Fishburne. She made some bad decisions in the past when she wanted fast fame and fortune. She is now an adult who has learned from her mistakes and doing great in life.
READ ALSO: Yvonne McGuinness bio: What is known about Cillian Murphy's wife?
Legit.ng recently published the interesting biography of talented artist Yvonne McGuinness. Yvonne is the wife of famous actor Murphy Cillian.
Yvonne is a talented visual artist and producer who has produced numerous short movies that have received impressive critical acclaim. She came into the limelight after marrying her famous husband in 2004.
Source: Legit.ng