Dr Disrespect wife Mrs Assassin bio: age, height, real name
Dr Disrespect wife has been a person of interest to most of her husband's fans and followers. Unlike most celebrities' wives, she has maintained a low profile, away from the media's prying eyes. She hides behind her pseudo name Mrs Assassin and has not provided enough information about herself.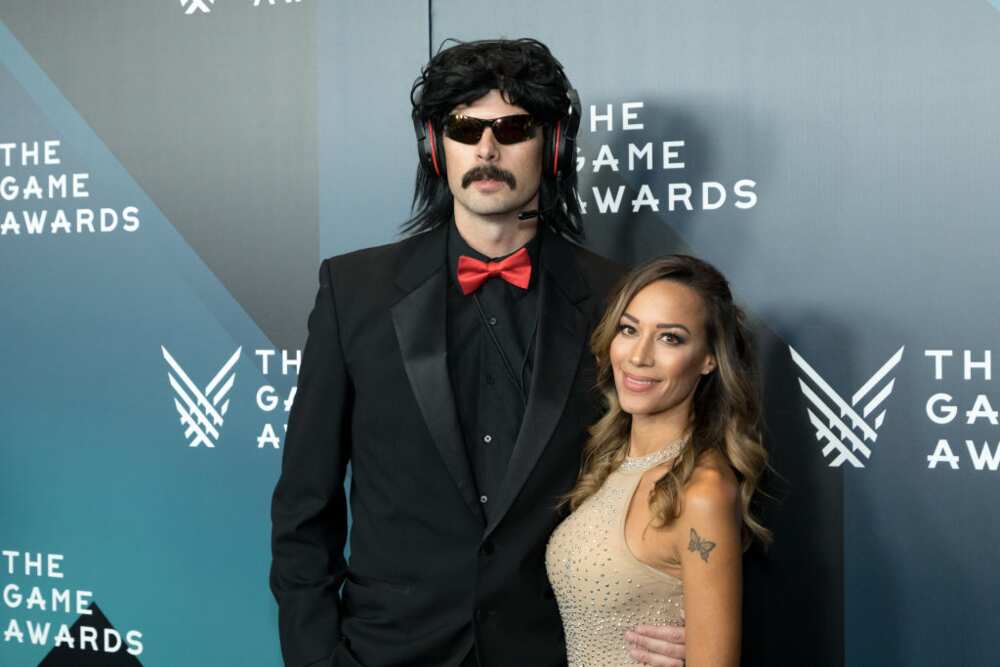 The biography here seeks to provide details about who she is and her relationship with her husband and family.
Profile summary
Commonly used name: Mrs Assassin
Nationality: American
Mrs Assassin ethnicity: Mixed
Gender: Female
Occupation: Online gamer
Marital status: Married
Mrs Assassin biography
Mrs Assassin is the wife of a popular American Internet celebrity, current YouTuber, and former Twitch streamer. She is an American citizen of mixed ethnicity. Not much about her family background is known to the public.
Mrs Assassin real name and age
Dr Disrespect wife came into the limelight because of her celebrity husband. However, she is a private lady. She only identifies herself as Mrs Assassin. Therefore, it is not easy to know her real name.
As far as Mrs Assassin age is concerned, she is probably in her mid-30s. Her husband, Herschel Beahm IV, was born on March 10th, 1982. As of 2021, he is 39 years.
Mrs Assassin height and body measurements
The lady is relatively short compared to her husband's towering height. She stands at 5 feet 5 inches (1.65 m) and weighs 55 Kg (121 pounds). Her body measurements are approximately 36-28-38 inches. Her husband is 6 feet 8 inches (2.03 m) tall.
When did she get married to Dr Disrespect?
The couple has been married for more than six years now. Guy Beahm wife reportedly married him in 2013 when he was working at Sledgehammer Games. He quit the job in 2015 to focus on his personal endeavors, including video game streaming.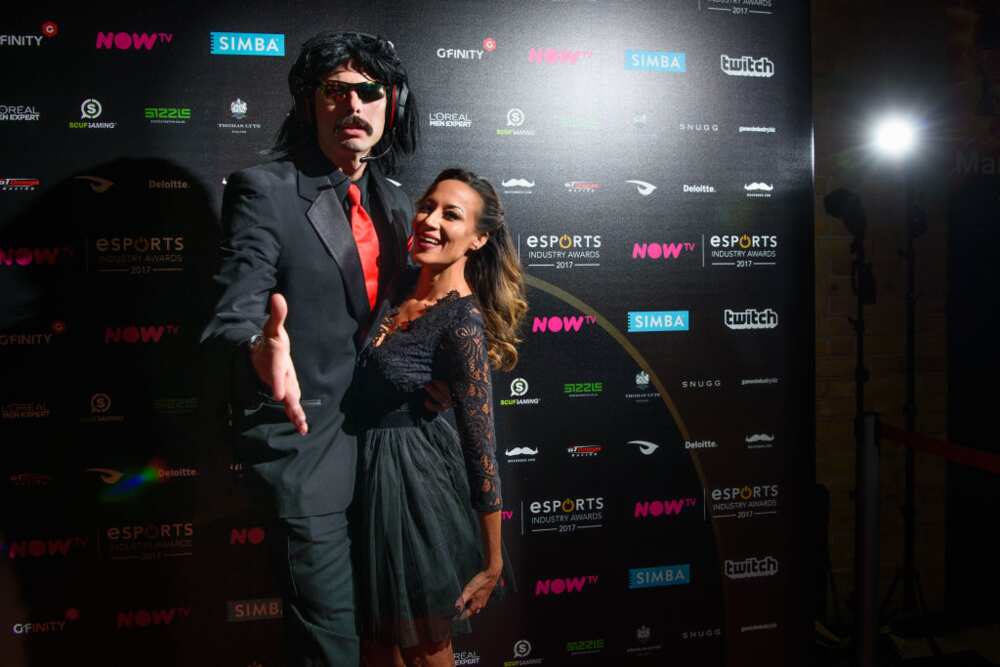 While her husband proceeded to become of the most followed streamers, she remained largely unknown. However, she has occasionally accompanied her husband to events, such as the eSports awards in 2017.
Who are Mrs Assassin children?
The internet celebrity and his wife share a daughter. Like her mother, most information on her is private. She is often referred to as Baby Disrespect.
Dr Disrespect cheats on wife: what happened?
Like in most marriages, theirs has also not been a bed of roses. In 2017, there were allegations that the YouTuber was cheating on his wife. One of his ardent fans admitted that Beahm has been dating four different women between 2015 and 2017.
This would have appeared to be the end of Dr Disrespect family, especially when Guy admitted he had been cheating on his wife. While delivering a tearful confession, he acknowledged his "stupid f**king mistakes" and apologized to his fans, Twitch, and his sponsors.
He concluded by stating that he would "take time off" to try and put things back together. Indeed, the couple managed to work things out and are still together to date.
Mrs Assassin is a supportive woman
Besides forgiving him for cheating, Dr. Disrespect wife has severally demonstrated that she is indeed a supportive wife. In March 2020, her husband signed a multi-year contract extension with Twitch. Unfortunately, a few months down the line, he was suspended.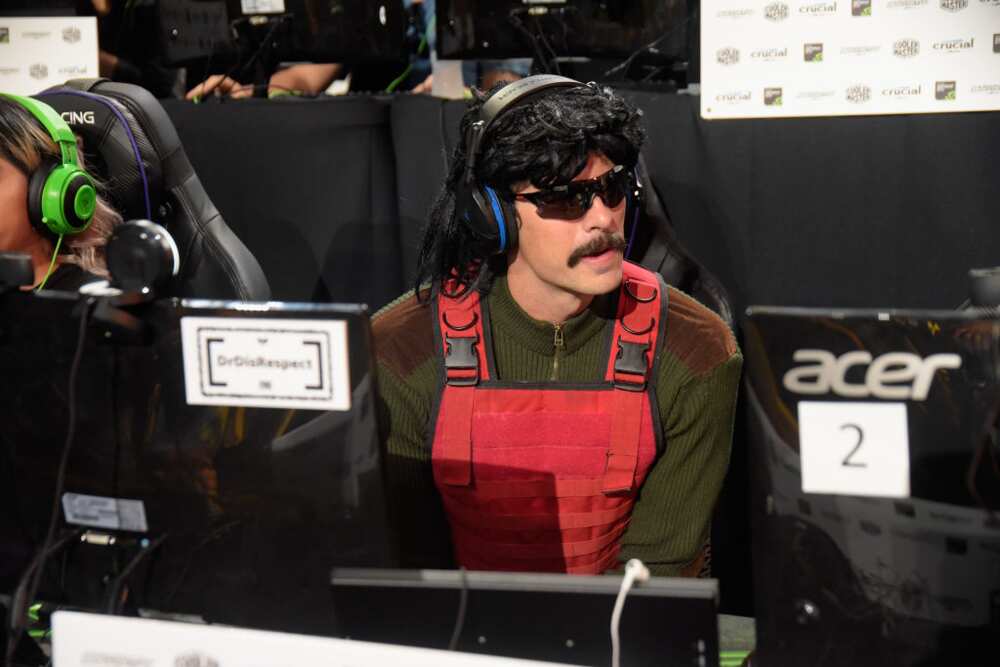 Apparently, he was suspended for what Twitch termed as appropriate action for a streamer who violates its guidelines and terms. Most of his fans remain in the dark as to why he was suspended. Dr Disrespect, on his part, also claimed that he was in the dark. In his Twitter handle, he wrote:
Twitch has not notified me of the specific reason behind their decision... Firm handshakes to all for the support during this difficult time.
Whatever the reason, his wife spoke out to show support and her unwavering love to him.
Dr Disrespect wife, Mrs Assassin came into the limelight because of her husband. Unfortunately, much about her remains unknown to the public. However, from the information available about her, it is crystal clear that she is a loving, caring, and supportive wife.
READ ALSO: Ricky Whittle bio: age, height, ethnicity, partner, is he gay?
Legit.ng recently published an article on the biography of Ricky Whittle. Ricky is a popular English actor best known as Calvin Valentine in the soap opera Hollyoaks. He started his career with modeling and has previously appeared as the face of Reebok.
As an actor, some of his major works include Strictly Come Dancing, Single Ladies, and Mistress. He has won the hearts of numerous fans through some of his impressive displays. His biography will help you discover a lot about him.
Source: Legit.ng