Incredible imagination quotes that will change your view on things
Imagination quotes allow you to perceive both the usual things and your life in a completely new way. All brilliant ideas were once developed because of the ability to form images and build plans in mind.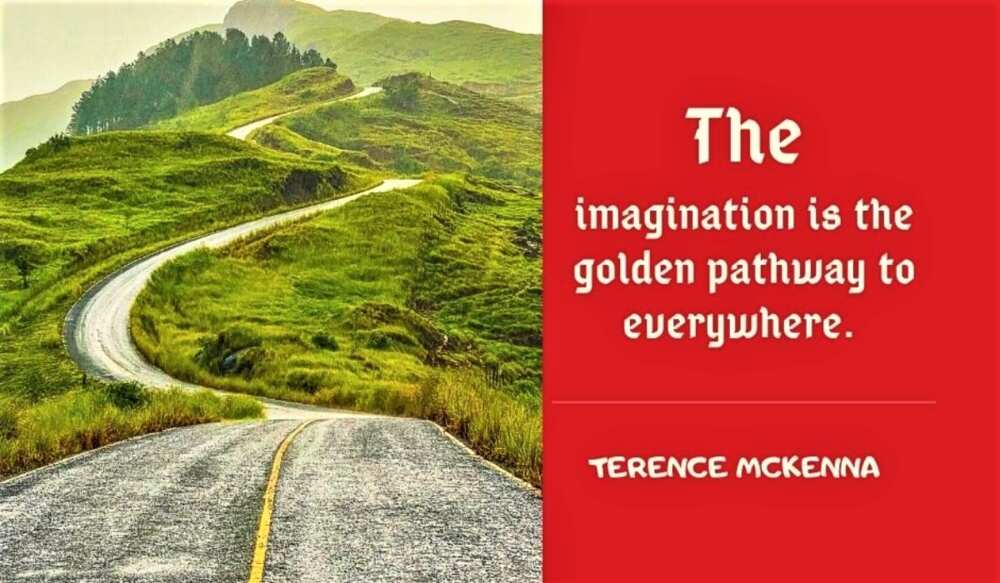 Do you have your favorite quotation on imagination? Here is a list of quotes from famous people from all over the world that you will definitely enjoy sharing with your friends.
30+ best imagination quotes ever
While forming mental images, people reshape their reality, create new ideas, and go where they have never been before. They can do it everywhere: walking around, reading a book, working, or relaxing.
There are no rules to be followed when we draw images and stories in our minds. This ability allows us to dream about what we want if we already have it in our hands.
The world's greatest minds were also dreamers. Their best thoughts have already become famous quotes that people use for inspiration.
How do you explain imagination?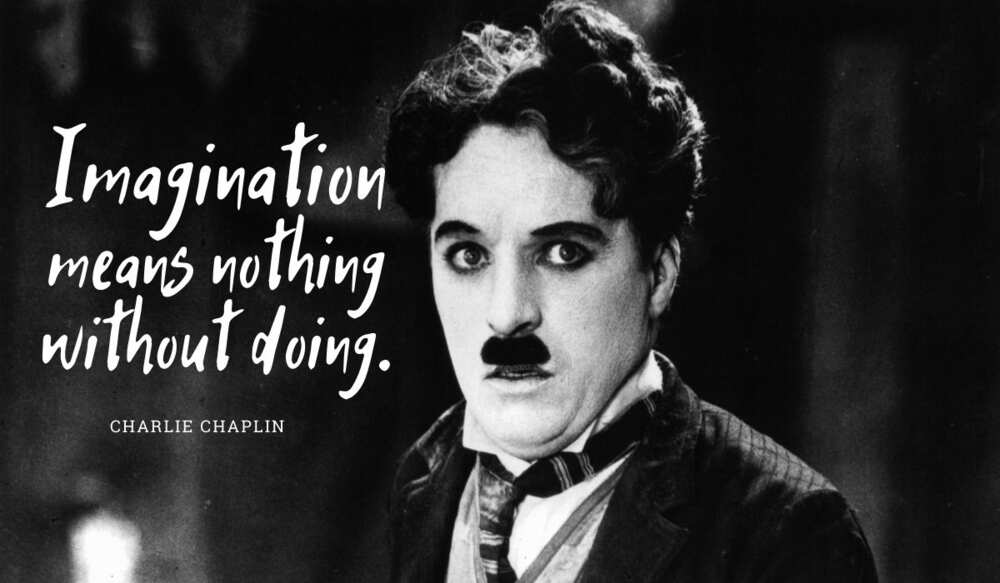 It is determined as the act or power of forming a mental picture of something not present to the senses or never before wholly perceived in reality; creative ability; ability to confront and deal with a problem.
Its use gives people many benefits:
It leads to elaborate theories and ideas.
It is the key to innovation.
It promotes the emergence of new inventions.
It fosters the artist's more efficient activity.
This mental activity is behind every technological innovation, scientific discovery, constitution, movie, book, architectural monument, song, or melody.
An imagination quote is regarded as the saying of a famous person about the powers of human thoughts.
What are good short quotes about imagination?
Here are the best examples of short sayings from outstanding people:
The only limit to your impact is your imagination and commitment. – Tony Robbins
Everything you can imagine is real. – Pablo Picasso
The man who has no imagination has no wings. – Muhammad Ali
Imagination is the only weapon in the war against reality. – Lewis Carroll
Reality leaves a lot to the imagination. – John Lenon
Imagine, and it shall be. There are no limits. – Evelyn Skye
The imagination is the golden pathway to everywhere. – Terence McKenna
To bring anything into your life, imagine that it's already there. – Richard Bach
You need imagination in order to imagine a future that doesn't exist. – Azar Nafisi
We have to imagine change before we can begin to move toward it. – Gloria Steinem
What we imagine in our mind becomes our world. – Masaru Emoto
Imagination is the highest kite one can fly. – Lauren Bacall
If you don't imagine, nothing ever happens at all. – John Green
All men who have achieved great things have been great dreamers. - Orison Swett Marden
Best deep quotations on imagination
If you need more inspiration, check out a few impressive sayings of the world's greatest minds:
We are treasure chests with more jewels inside than we can imagine. – Ifeanyi Enoch Onuoha
It's not that we spend five days looking forward to just two. It's that most people do what they enjoy most in those two days. Imagine living a life where everyday is your Saturdays and Sundays. Make everyday your weekend. Make everyday a play-day…– James A. Murphy
If you want a vision of the future, imagine a boot stamping on a human face. – forever. – George Orwell
If you can imagine it, you can create it. That beautiful world you dream about needs positive action to come true. – Leon Brown
Do your very best on every task. Imagine that everyone is watching even when no one is watching. – Brian Tracy
When your mind is calm, don't dwell on your bad habit or its consequences, but instead imagine what your daily life will look like once you adopt your new good habit. – Sarah Devnil
All I imagine is good things happening and coming my way. It is my mind, so why shall I not use it to empower me? – ATGW
Only human beings have the power to imagine a future that could be different from the present. – Michael Mayne, The Enduring Melody
Imagination was given to man to compensate him for what he is not; a sense of humor to console him for what he is. – Sir Francis Bacon
So imagine that the lovely moon is playing just for you everything makes music if you really want it to. – Giles Andreae
One of the most important ways to boost your results is to imagine how you would feel when your desire manifests. – Louise Stapely,
If you can imagine it, you can achieve it. If you can dream it, you can become it. – William Arthur Ward
Anything you can imagine is probably true. And the worst you can imagine is probably worth money. – Will Christopher Baer
In art, the hand can never execute anything higher than the heart can imagine. – Ralph Waldo Emerson
Imagine no limitations; decide what's right and desirable before you decide what's possible. – Brian Tracy
What did Albert Einstein say about imagination?
It is always thrilling to learn how great people think. Albert Einstein is among the greatest figures in history.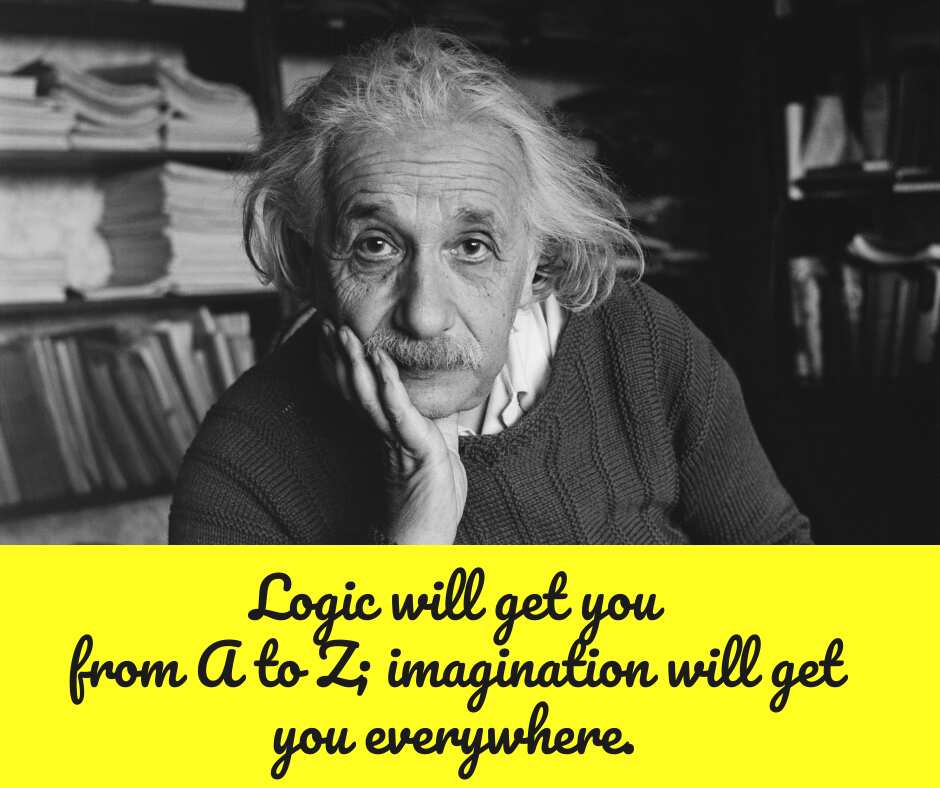 His sayings are as impressive as his inventions:
Logic will get you from A to Z; imagination will get you everywhere.
I am enough of an artist to draw freely upon my imagination. Imagination is more important than knowledge. Knowledge is limited. Imagination encircles the world.
Imagination is everything. It is the preview of life's coming attractions.
His other quote on imagination says:
The true sign of intelligence is not knowledge but imagination.
Love imagine quotes
Love goes hand in hand with human thought, encouraging confessions and deep feelings:
All those we can love, think, or imagine are more real than those we can see or have seen. – Debasish Mridha
It is very difficult to love people who are good to us: it is easier to imagine we are loving people we can condescend to. – Nicholas Mosley
Good imagination quotes can brighten your day and make you feel inspired. Practice reading them every day, and soon you will notice how your life changes with positive thinking.
READ ALSO: 50+ great truth or drink questions for a fun party with friends
Legit.ng recently published a list of 50+ great truth or drink questions for a fun party with friends. This game will let you discover the secrets of your friends and a loved one.
It gives you a chance to ask the questions you would never dare ask aloud. Are you sure you know everything about your dearest people?
Source: Legit.ng