50+ great truth or drink questions for a fun party with friends
The truth or drink game turns any party into a memorable experience. Its questions add a bit of excitement and uncover some of your friends' secrets.
A lot of people remember that they played the truth or drink game in high school. Why not play a new version of everybody's favourite game at your next party?
Truth or drink questions that will brighten up your party
How many times have you played truth or drink game before? It is an excellent choice for couples, colleagues, and adults planning game nights.
Truth or drink questions to ask your friends
These questions will reveal what your friends do not want you to uncover:
What is the funniest thing your grandparents have ever said?
How many boyfriends (or girlfriends) have you had?
Would you go out with an older woman?
If you could hire someone to do one thing for you, what would it be?
Do you actually like my pet dog or cat?
Have you ever danced on a table when you were drunk?
Do relationships require 100% honestly?
What is the most illegal thing you have ever done?
Have you ever fallen in love at first sight?
What is your favourite swear word?
What do not you like about me?
Have you ever shared chewing gum with anyone?
Have you ever been fired from your job?
Are you still a virgin?
Who has the best dance moves?
What is one physical feature that you dislike about me?
If you suddenly became invisible, what would you do with your newfound transparency?
When was the last time you flexed in the mirror?
Have you ever lied about being sick so you could stay home from work or school?
Do you cover your eyes during the scary part of a movie?
If anyone in your family could win an award for being the most annoying, who would it be?
When was the last time you cried?
Truth or drink questions list to ask close friends
Certain questions can only be asked to someone you know well.
Have I ever (almost) caught you doing something dirty?
What was your first impression on my family?
How have I changed since we have met?
What is the most embarrassing fact I know about you?
Would you rather lose your sex organs forever or gain $1 million?
How many sexual partners have you had?
What is your favorite song to sing in the shower?
Have I ever disappointed you?
Have you ever disliked any of my parents?
What is your favourite part of my body?
Would you hook up with your high school crush today?
When did you first know you were attracted to me?
If I paid you $100, would you wear your sexiest clothes in public?
What is the dirtiest thing you have ever done in bed?
Truth or drink questions for couples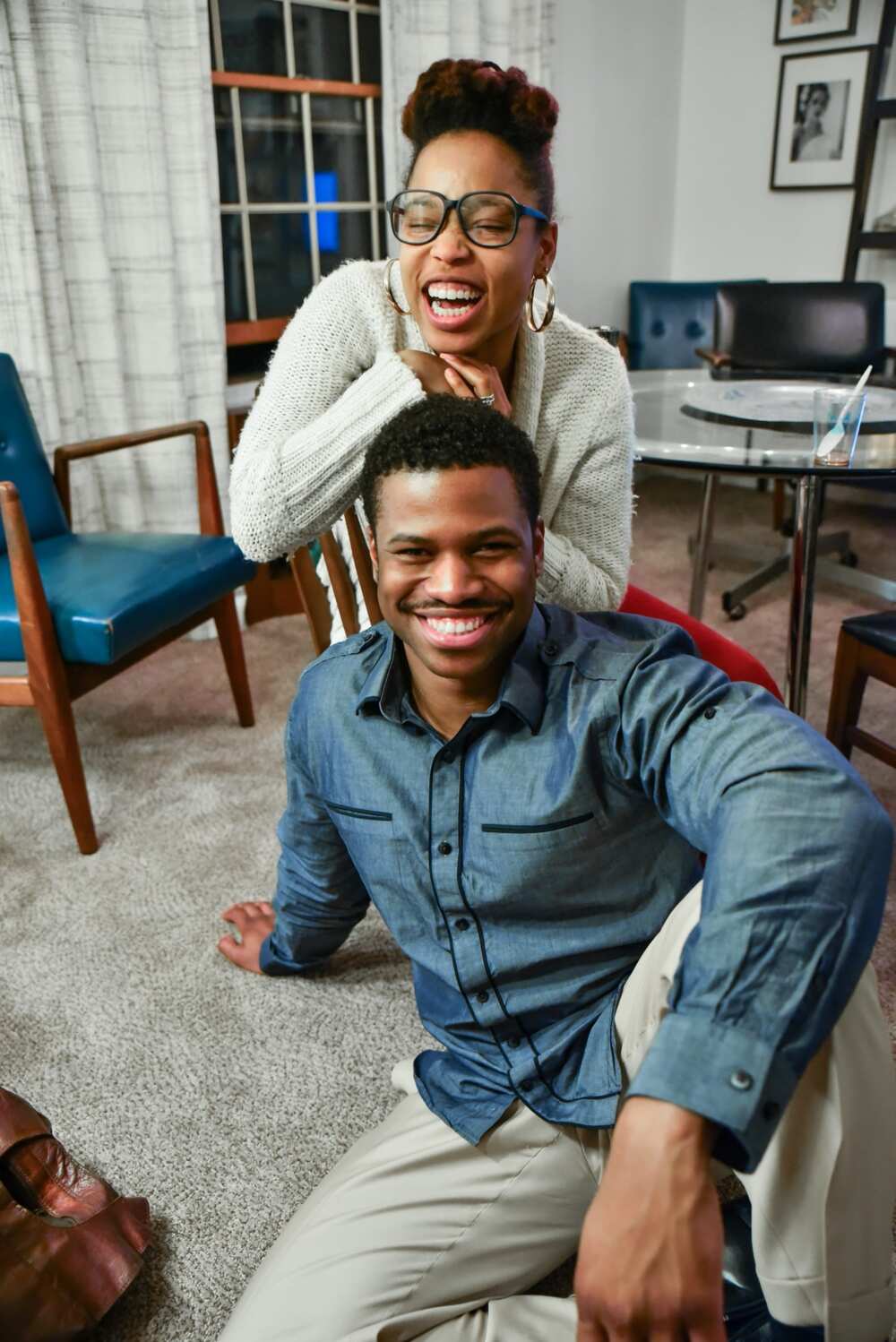 Truth or drink couples questions let you learn more about your partner.
Have you ever tried skinny dipping in a public pool?
At which age did you have your first kiss and with whom?
Do you prefer a masseuse of the opposite gender or the same?
What is the weirdest dream you have ever had?
Did you ever make out in a public library?
What was the most embarrassing thing that you ever did while on a date?
Will you allow me to check the browsing history on your mobile?
Did you ever stalk your ex?
Ever dated someone older than you?
Tell something you were always afraid to express.
Have you ever had a crush on your best friend's spouse?
Have you ever burped while kissing someone?
How many people in the room would you be willing to kiss?
Were you ever attracted to someone from the same gender?
Who is hotter? Me or you?
What is your dream first date?
What kind of underwear do you wear?
Did you ever accidentally send a wrong intimate message to your colleague?
Have you ever had a secret relationship?
What is one thing that makes you regret our relationship?
Did you ever start a rumour about someone you hate?
Have you ever kissed anyone in this room?
Did you ever break up with an ex right before their birthday to avoid buying them a birthday gift?
What is the biggest lie you have ever told?
Did you ever visit a strip club?
Would you ever hook-up with someone else's partner?
Did you, at any time, feel uncomfortable in the presence of your parents? When?
How many serious relationships have you had?
Is there something that you love a lot, but you sacrificed just for me?
Did someone ever break your heart? Who?
What is one household chore that you hate to do?
Is there a nickname I gave, which you absolutely hate?
What am I worth exchanging with?
Did you ever have a tinder profile?
Were you ever on a blind date?
Which animal comes to your mind when you think of me?
Rate the style of my dressing on a scale of 1 to 10.
Name one thing that you just cannot give up even for me.
Do you believe in love at first sight?
What is your idea of a perfect marriage?
What thing could cause our break up?
Does the scent of my perfume arouse you?
Which of my friends do you like to talk to and whom do you hate?
When you suddenly hear my name in public, what is that one thing which comes to your mind?
What could be your alternate career?
Dirty truth or drink questions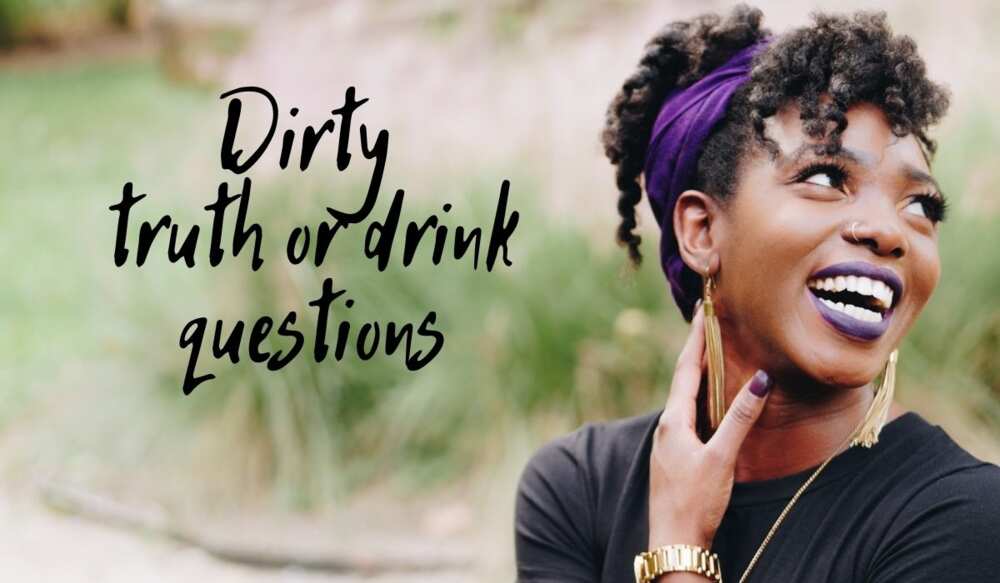 Here are some great truth or drink questions couples will want to ask to spice things up.
What is your favourite clothing style?
What was your first intimate experience look like?
What is one thing about our physical intimacy that you miss when I'm not around?
What is your favourite position?
What kind of food turns you on?
Did you ever share a chewing gum with someone?
What is something scandalous and sex-related that you really want to try?
What is that one change you have noticed after marriage?
What is something disgusting, but you still like doing?
Do you like giving or receiving a lap dance?
What is the soonest you have ever made love with someone after meeting them?
What is the dirtiest text you have ever sent?
How many sex toys do you have?
Have you ever sent an inappropriate selfie to your ex?
What hook-up scene from a movie or TV show would you like to recreate?
How perfect am I as your partner?
Have you ever slept with someone you met online?
What are your two guilty pleasures?
Would you mind satisfying somebody for money?
If you could cheat and no one would ever find out, would you?
Have you ever slept with someone from work?
Which is the most embarrassing show you are guilty of watching?
When was the longest time you have stayed in a bathroom and why?
Game equipment
To play the game, you need:
Alcoholic beverages
Good mood
Cards with the truth or drink questions
Shot glasses
The rules are simple and easy to follow.
How to play the truth or drink game
The game can be played in a group of 2 to 8 people.
First of all, get some glasses ready.
Then choose someone who will begin the game.
Let him draw a card and ask the question printed on it.
After reading it aloud, he should select a player to answer it.
This player must answer truthfully or take one drink. He cannot respond with just Yes or No. He should tell some outrageous stories.
Each player takes turns getting a random question.
There is also an alternative version of the game. A person reading the question chooses one of the players. Once he answers it, he chooses the player to answer the next question.
At the end of the party, you will all be best friends after asking the questions you would never dare ask aloud.
While playing the truth or drink game, you have to keep in mind that excessive alcohol consumption is hazardous to your health.
READ ALSO: 50+ have a great day wishes and messages to send to your loved ones
Legit.ng recently published a list of 50+ great day wishes and messages to send to your loved ones. It is always a great pleasure to receive a message from your loved ones.
Sending a great day wish is one of the ways to show a person your support, care, and love. How many times a day do you remind your loved one that he or she is in your thoughts?
Source: Legit.ng