Senator Ndume tells President Buhari to change cabinet members
- Nigeria's leader Muhammadu Buhari has been urged to reshuffle members of his kitchen cabinet
- Borno senator, Ndume, who made this call on Sunday, January 3, said this is how ordinary Nigerians will feel the impact of the Buhari administration
- The former Senate majority leader said several of members of the FEC as it is presently formed were disconnected from the grassroots
Senator Ali Ndume, representing Borno South, has charged President Muhammadu Buhari to sack some members of his current cabinet.
Channels TV reports that Senator Ndume told pressmen on Sunday, January 3 night in Maiduguri, the Borno state capital, that there are several ministers who are not working in the federal cabinet.
Ndume accused the ministers of being out of touch with the grassroots, thereby making the impact of the hardworking Buhari government not to be felt by ordinary Nigerians.
He argued that some members of the current Federal Executive Council (FEC) should be given the booth to make way for those who will make ordinary Nigerians feel the impact of the government.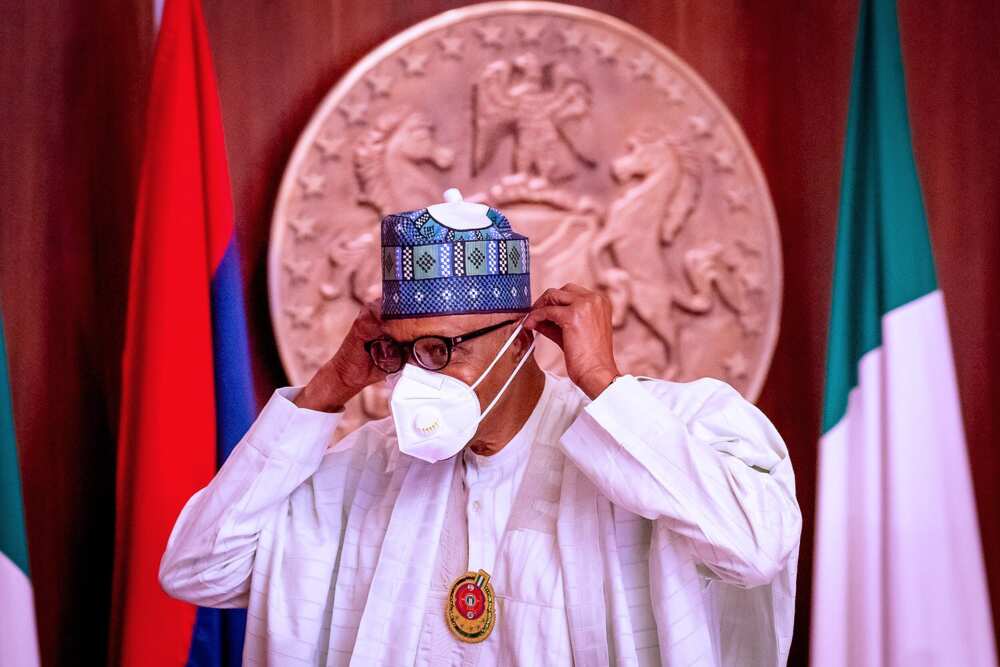 Ndume said:
"I am telling you the FEC should be reconstituted. Let him bring in people that are connected to the grassroots."
Ndume, who doubles as chairman of the Senate committee on army, brushed aside the call for the sacking of the service chiefs over failure to soundly defeat insurgents and bandits.
He noted that the military chiefs were not the only ones to blame but some redundant members of the FEC.
The former Senate majority leader said:
"The President should look at his cabinet especially the FEC. You are talking about those fighting war, what of those that are sitting down there? They are disconnected."
"We have ministers that don't know anyone in their local government, but you people are not talking about them."
Ndume argued that the army would do as well as it did on international peacekeeping missions if the outfit had more equipment to carry out its duties.
"When you say the Nigerian army performed better in Sierra Leone, Liberia and all that why was that?
They had the good training, resilience and gallantry but above all they had all they needed; United Nations was providing everything they had their helicopters they had ammunition they had everything."
Meanwhile, Legit.ng reported recently that as Nigerians look forward to 2021 with optimism and renewed hope of better governance at the federal level, there are some appointees of President Buhari who need to be reminded why they are in government.
With 42 ministers at his beck and call, the Commander-In-Chief has no excuse not to deliver the dividends of democracy he promised Nigerians in 2019.
Which of President Buhari's ministers should he retain for 2nd term? | Legit TV
Source: Legit.ng