Nollywood actor Kenneth Okonkwo biography
Kenneth Okonkwo is an accomplished Nigerian actor, a professional lawyer, entrepreneur, film producer, and politician. He boasts of a successful acting career that stretches back to the early 1990s. The Nollywood star is popularly known for movies such as Living in Bondage: Breaking Free, The British Expert, Kingdom of Darkness, and Wives on Strike: The Revolution. How much can you tell about him, though?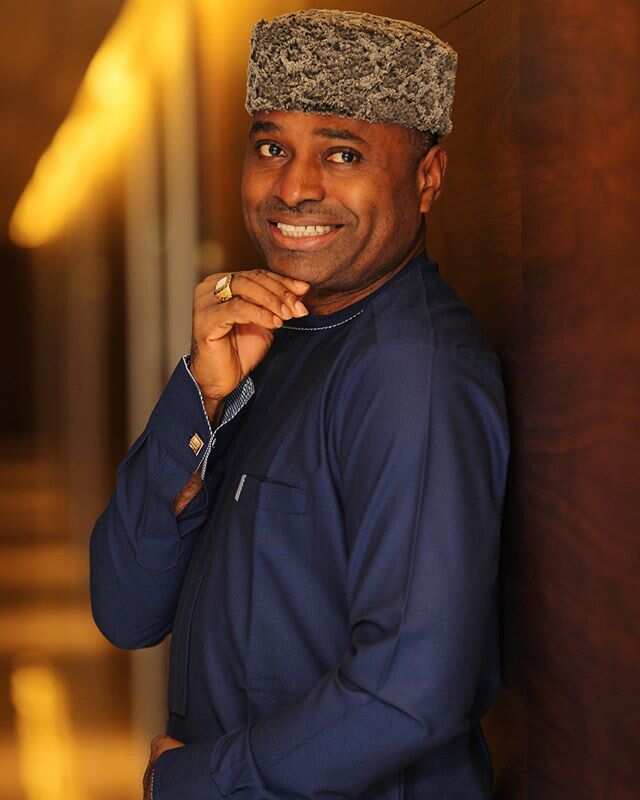 The showbiz scene is among the challenging fields. However, that is not the case for Okonkwo. He has made the industry look so easy and enjoyable. The actor has been making big moves in the ever-demanding since making his debut close to three decades ago.
Kenneth is among the few lead actors whose efforts led to the birth of Nollywood. He has, undeniably, made tremendous achievements worth envying. His journey to success is not only inspiring but also motivating.
Kenneth Okonkwo profile summary
Birth name: Kenneth Arinzechukwu Okonkwo
Date of birth: 6th November 1968
Place of birth: Nsukka, Nigeria
Age: 52 years old (as 2020)
Zodiac sign: Scorpio
Spouse: Ifeoma Okonkwo
Kids: One
Occupation: Actor, lawyer, politician, pastor
Nationality: Nigerian
Kenneth Okonkwo biography
The actor was born on 6th November 1968. Which state is Kenneth Okonkwo from? He was born in Enugu State, a small town in the southeast of Nigeria. The names of his parents are Ozioko Francis Okonkwo and Beatrice Okonkwo.
How old is Kenneth Okonkwo?
Kenneth Okonkwo age is 52 as of 2020. The actor usually celebrates his birthdays on 6th November.
Education background
Okonkwo is both a gifted actor and an intellectual person. After completing his primary and high school studies, he proceeded to higher learning. First, he attended St. Theresa College, where he obtained his first higher learning qualifications.
Second, he proceeded to the University of Nigeria. He graduated with a degree in Business Administration.
Third, he obtained his LLB from the University of Nigeria. Later, he went back to the same institution – where he also graduated with a Masters in International Law and Diplomacy.
Lastly, Kenneth proceeded to the Chartered Institute of Economics, obtaining his doctorate. In an interview with Sun, he also revealed that he studied Theology. Overall, he is a learned person.
Acting career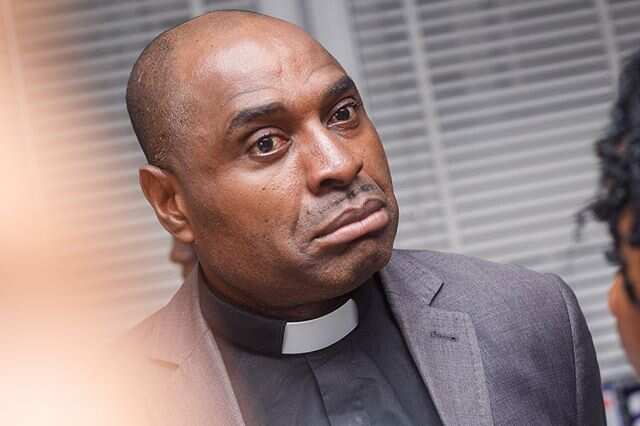 Okonkwo has enjoyed a successful acting career that has lasted for close to three decades now. He is among the pioneers of the Nollywood industry. Several years down the line, Kenneth is committed to ensuring the industry continues to grow. However, where did it all start?
He appeared in Ripples, which was a soap opera that aired on NTA for five years. In the soap opera, he played Captain John Mark. However, his presence was not noticeable until he portrayed Andy Okeke in Living in Bondage: Breaking Free, which was Kenneth Okonkwo first movie.
The public first learned about Kenneth Okonkwo in 1992 after playing a lead role in a Nollywood movie titled Living in Bondage: Breaking Free. He became widely known as Andy Okeke, the name of the character he portrayed in the movie.
In the popular movie, his character, Andy, joined a secret cult and sacrificed his wife to obtain wealth; unfortunately, he had to suffer great repercussions for his actions as he became constantly haunted by his wife's ghost.
The movie was directed by Chris Obi Rapu and produced by Okechukwu Ogunjiofor. Somehow, even without large-scale advertising, the film became quite popular and in very high demand among movie lovers.
List of Kenneth Okonkwo movies
The actor has since starred in more than 300 movies. Some of them have seen him win several notable awards. Some of Kenneth Okonkwo movies include:
My Love My Wealth
Ripples
Nollywood Babylon
The Royal Dragon
Best Husband Ever
Amanda My Village Wife
A Nagging Wife
666
The Devil in Her
True Love Can Change Anything
The Throne is Mine
My Decision
I Regret the Day I Said I Do
The Oscars of Hatred
Another World
Rich Families
Living in Bondage: Breaking Free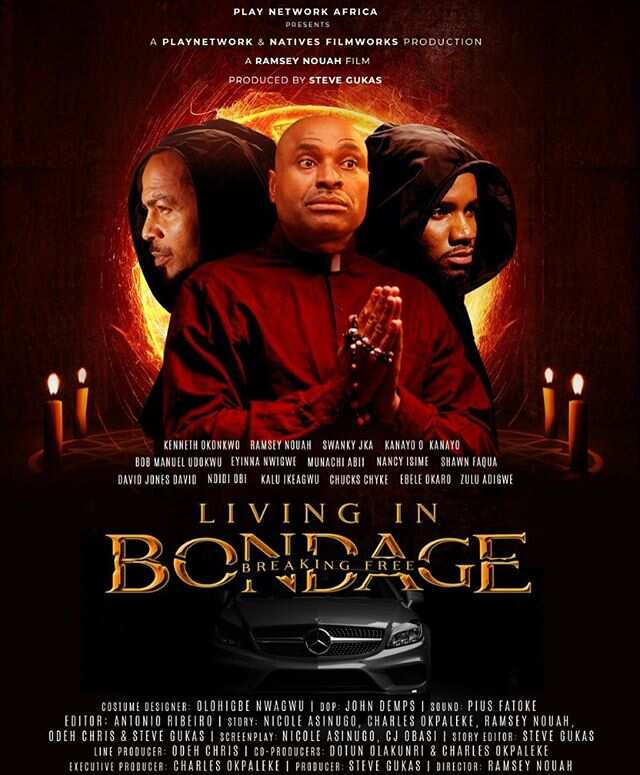 A Rich Man with an Evil Stain
The Crime in Our Hearts
Ego Arusi Iyi
Emotional Affection
The Mad Prince
Deep Into Poverty
A Real Woman
She is My Weakness
Can Love Stand Without Money
Pains of True Love
Naomi My Love
The Red Sky Village
Oganigwe
Dumebi the Dirty Girl
Kingdom of Darkness
Wives on Strike: The Revolution
The British Expert
Royal Secret
Kenneth has achieved success and fame, thanks to God's grace and talent. He is grateful to the Almighty for helping him to get to where he is now. He did not even attend a theater school, but his acting skills are always on point.
Religious and legal backgrounds
The Nollywood actor has strong religious and legal backgrounds. First, he studied theology. When asked about his low moments in a Sun interview, he said,
My faith teaches me that when I have God, I'm above every temptation. So, I don't have any low moments. I'm a strong believer in God; once you believe and practice the words of God, it will work for you. So, I have high moments throughout my life.
Second, he has come a long way in his decision to live a clean and responsible life; he has long turned his back on frivolities, prays to God more, and avoids any form of temptation.
Kenneth is a lawyer by profession. He holds a Masters in International Law and Diplomacy from the University of Nigeria. The 53-year-old was admitted to the bar after obtaining his qualification. However, there is no further information on the public domain about his legal profession.
Political ambitions
Okonkwo is also a promising political leader. In 2018, he announced his intentions to vie for a gubernatorial set in Enugu state. He took to Instagram to break the news to his fans. His post, which has since been deleted, read,
I just declared my intention to contest for the Governorship candidate of APC in Enugu State. It was heart warming to receive the blessings of the immediate past Governor of Enugu State, His Excellency, Gov Sullivan Chime. To God be the glory.
Unfortunately, he failed to secure the seat. Even so, he is optimistic about his political ambition.
Kenneth Okonkwo family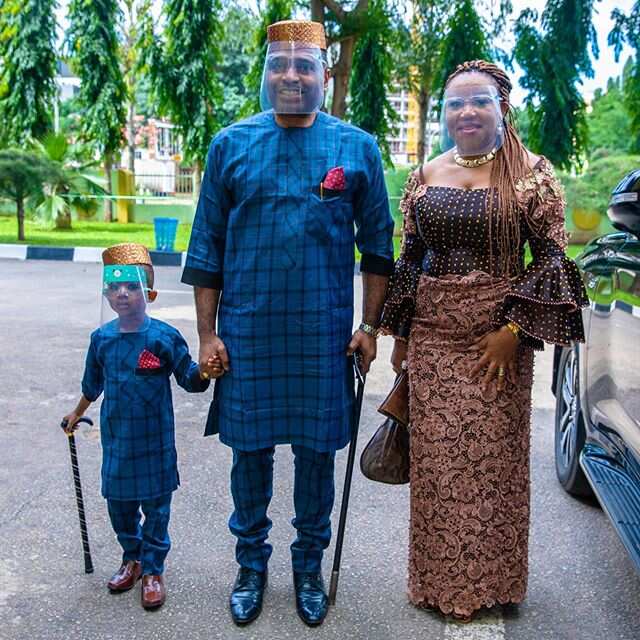 Okonkwo is a loving husband and a proud father of two. Once in a while, he shares pictures of his wife and son on Instagram.
Who is Kenneth Okonkwo wife? The actor has married twice. Kenneth Okonkwo first marriage with Ogechi Ezekiel took place in 2000. Ogechi is the daughter of Pastor Ezekiel, who is the General Overseer of Christian Pentecostal Mission International.
They married for approximately 2 years and divorced in 2002; their marriage was blessed with a son. Many people were shocked by their separation.
Several years down the line, Okonkwo found love in another woman whom he married. The name of Kenneth Okonkwo wife is Ifeoma Okonkwo.
The couple welcomed their first child nine years after their wedding. The name of Kenneth Okonkwo child is Kenechukwu Isaac Chukwuchirimeze Okonkwo. He turned 4 years old in May 2020.
How did he meet her?
The actor met his current wife through his mother. She introduced Ifeoma to him because she saw her as the perfect lady to complement his personality and make a perfect wife. She did not want her son to have any problems in his personal life. Thus, she wanted him to marry a woman who possessed the best characteristics.
The actor became interested in her after his mother described all the good qualities Ifeoma possessed. He called her up, and their relationship developed naturally. He was so polite and gentle that, over time, she could not help but fall in love with him.
She is known to be a respectable lady, and the actor agrees that his mother made the right choice, and he is very grateful for that. Fans can find more pictures of Kenneth Okonkwo wife and children on his Instagram page.
Indeed, Kenneth Okonkwo is gifted, determined, humble, and intelligent. He holds several academic qualifications from reputable institutions. Over the years, he has enjoyed massive success as an actor, lawyer, and businessperson. His life story continues to inspire many young people, not only in Nigeria but also in Africa.
READ ALSO: Regina Daniels: Nigerian actress biography
Legit.ng recently reported about the life of Regina Daniels, a Nigerian actress well known for her roles in Broken Chakkels, Hand of Fate 2, and Brave Mind. The actress, who is just 20-years-old (as of 2020), is one of the biggest icons in the Nigerian entertainment industry.
At just 20 years old, Regina Daniels has managed to become one of the biggest and most popular actresses, not only in Nigeria but also all over the world.
Source: Legit