Kenneth Okonkwo is a very successful Nigerian actor, lawyer and politician. This article will tell you about the most interesting facts gathered from his biography, so continue reading to learn new things about this amazing actor who has won the hearts of many Nigerians.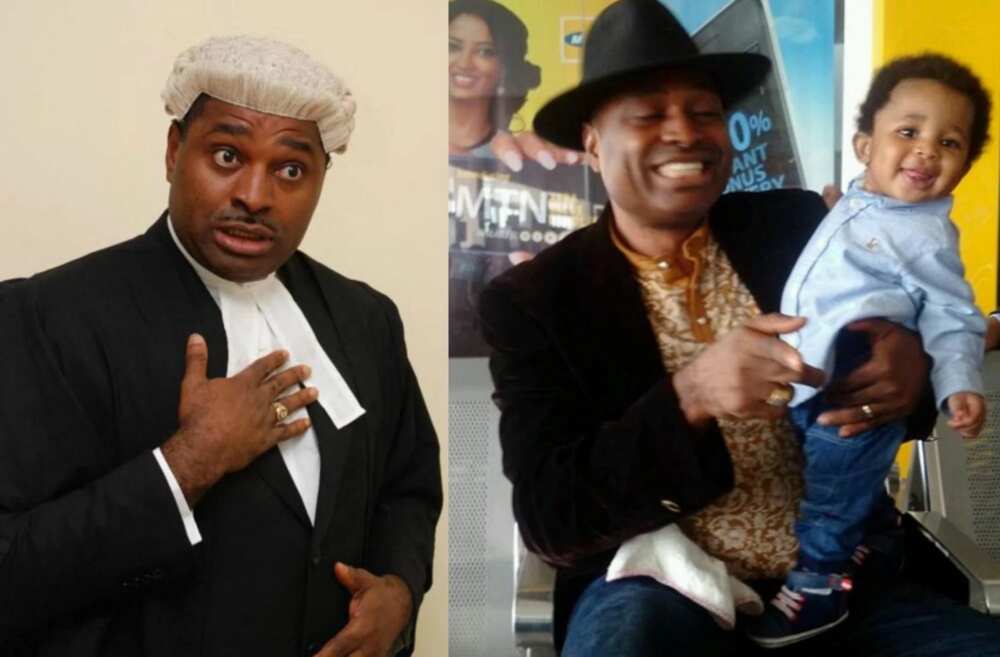 Personal history and education
Kenneth Okonkwo was born in Enugu state on November 6, 1968.
He obtained a degree in Business Administration from the University of Nigeria, Nsukka. After which he went on to obtain another one in Diplomacy and International Law from UNILAG. He also studied theology at Bible School.
Career path
The general public first learned about Kenneth Okonkwo in 1992 after he played the lead role in a Nollywood movie called "Living in Bondage"; he became widely known as "Andy Okeke", which is the name of the character he portrayed in the movie.
In the popular movie, his character, Andy, joined a secret cult and sacrificed his wife in order to obtain wealth, unfortunately for him, he had to suffer great repercussion for his actions as he became constantly haunted by the ghost of his wife. The movie was directed by Chris Obi Rapu and produced by Okechukwu Ogunjiofor. Somehow, even without large-scale advertising, the film became quite popular and in very high demand at the time.
READ ALSO: Ray Hushpuppi Biography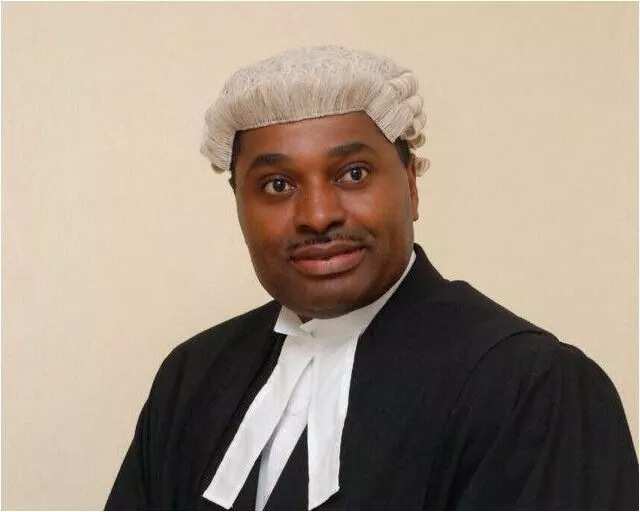 Explaining his success, Kenneth says that he achieved fame thanks to God's grace. He is grateful to the Almighty for helping him to get to where he is now. He did not make any significant effort that can be credited for his success and did not even attend a theater school, But he always works with complete dedication.
This actor has starred in over 200 Nollywood movies and has received several honorable awards including the title of best actor. At the moment, Kenneth Okonkwo is one of the most influential and wealthy people in Nollywood. His net worth has reached over $2m.
Religion
In 1994, Kenneth experienced a spiritual rebirth and started to rethink his attitude towards religion. He says inner purity means much more to him than the material sphere of life now and he is grateful to the almighty God for his salvation.
He has come a long way in his decision to live a clean and responsible life; he has long turned his back on frivolities, prays to God more and avoids temptation especially when it comes to women.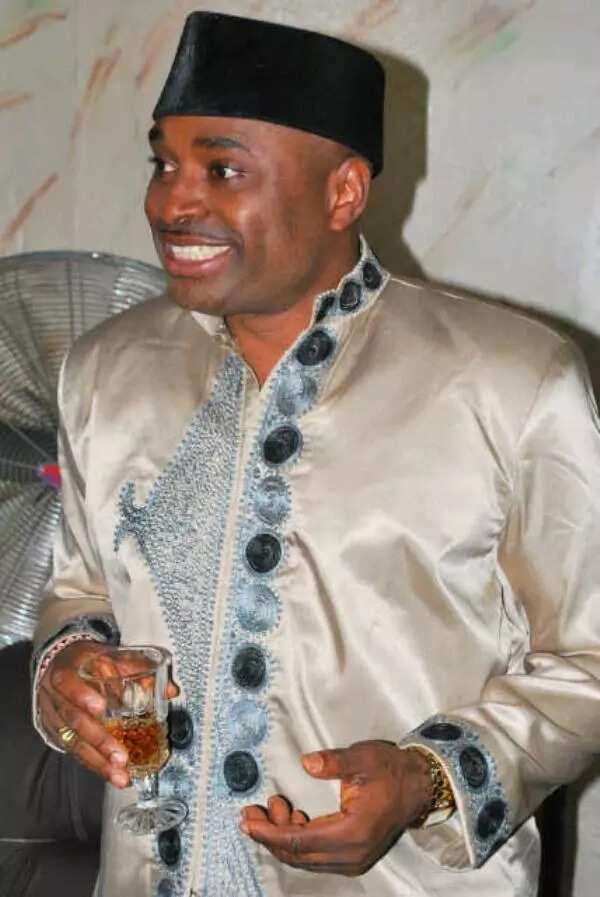 Despite the fact that this actor has made a lot of mistakes, just like everyone else, he insists that he has no regrets; if he ever did something wrong, the main point is that he must have enjoyed it at the time or got to learn something from it, which makes it not so bad.
Kenneth Okonkwo wife and children
Kenneth Okonkwo's first marriage to Ogechi Ezekiel took place in 2000. She is the daughter of Pastor Ezekiel who is the General Overseer of Christian Pentecostal Mission International. They lived together as man and wife for 2 years and got divorced in 2002; their marriage was blessed with a son. The film industry was really shocked their separation at the time.
However, it did not take him too long to find love again; he got married some years late to Ifeoma Okonkwo.
The actor met his current wife through his mother. She introduced Ifeoma to him because she saw her as the perfect lady to complement his personality and make a perfect wife for him. She didn't want her son to have any problems in his personal life, so she wanted him to marry a woman who possessed the best characteristics. The actor became interested after his mother described all the good qualities Ifeoma possesses, he called her up, and their relationship developed naturally. He was so polite and gentle that over time, she could not help but fall in love with him. She is known to be a respectable lady and Kenneth Okonkwo agrees that his mother made the right choice, and he is very grateful for that.
The couple had their first child in 2016, 9 years after their wedding.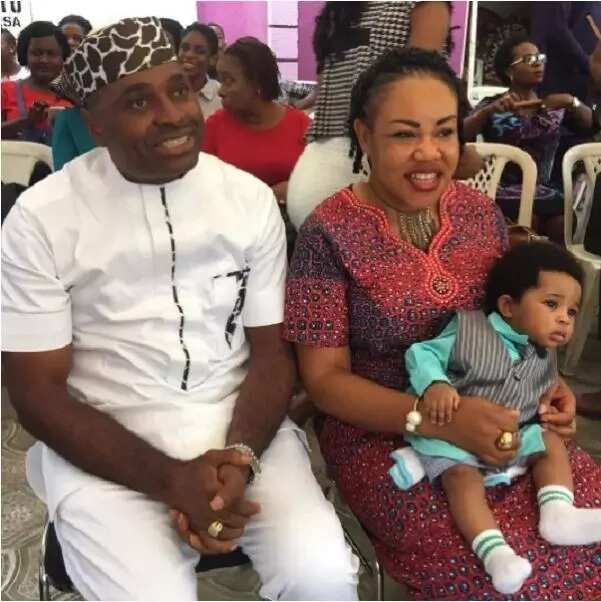 Talking about his personal life, Kenneth says he is not one of those men who go about deceiving their lovers. After he received spiritual enlightenment and concluded his first marriage, he has never had the desire to have a love affair with any other woman besides his lawful wife.
This popular actor is surrounded by numerous attractive women who would like to flirt with him, but he would much rather spend quality time with his family.
As for female fans, the actor tries to be nice to them without giving them the impression that he is looking for something more.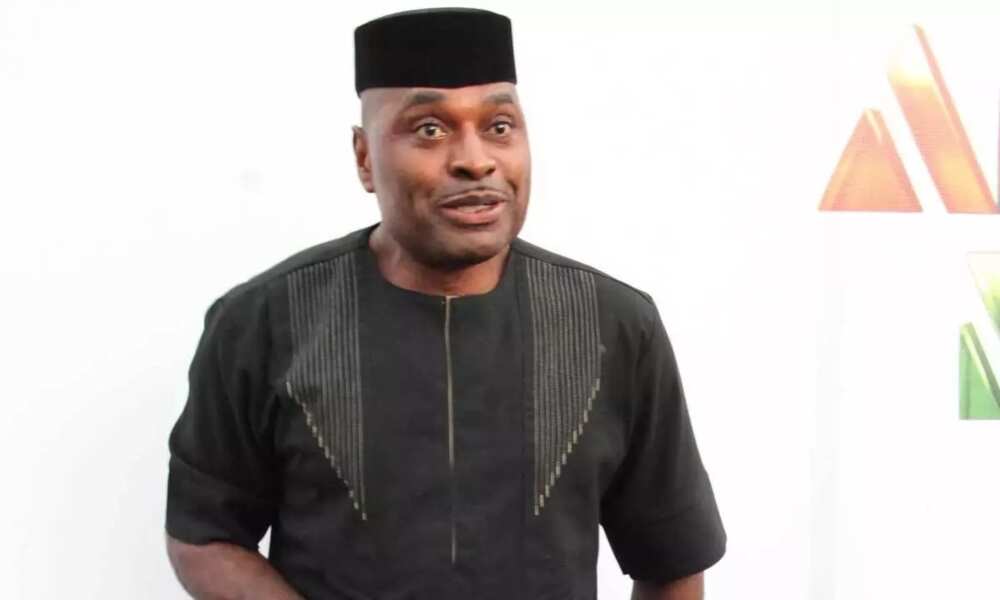 We hope that Nollywood actor Kenneth Okonkwo's biography was interesting to you. Let us wish this talented actor huge career success and happiness in life.
READ ALSO: Oritse Femi biography and path to success