Damon Wayans Jr. biography: age, net worth, partner, children
Damon Wayans Jr. is an American actor and comedian famously known for his role in the ABC sitcom, Happy Endings, as Brad Williams. He is also widely known for being the oldest son of actor-comedian Damon Wayans.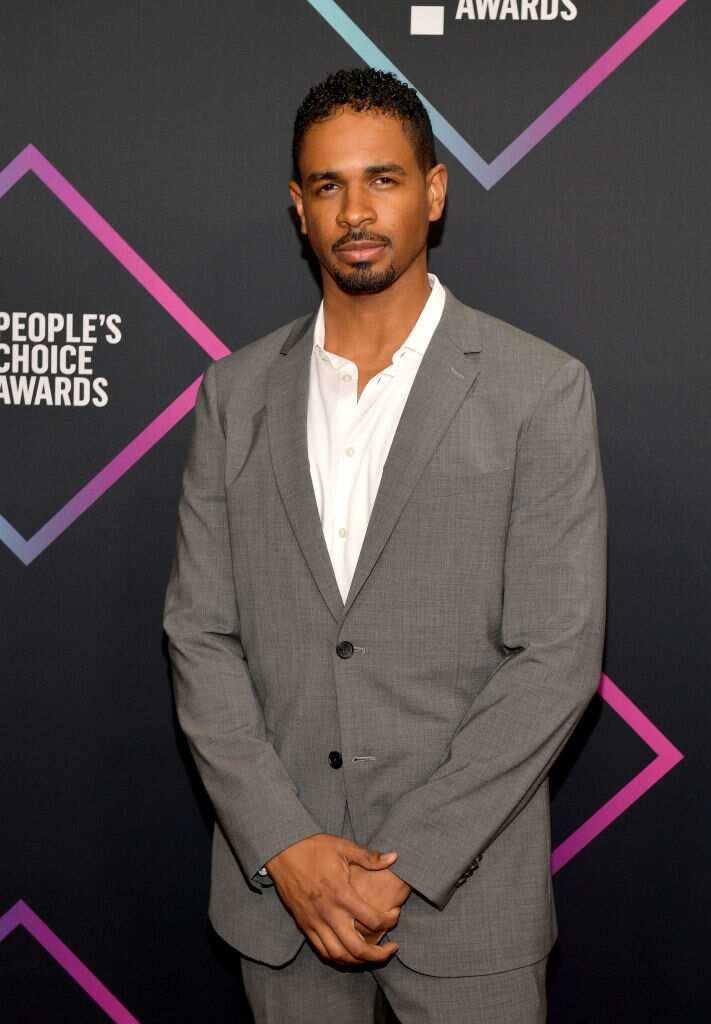 The show business genetic bond between the actor and his immediate family extends to his extended family. Their skills and showmanship are as striking as their resemblance.
Profile summary
Full name: Damon Kyle Wayans Jr.
Date of birth: November 18, 1982
Damon Wayans Jr. age: 38 (as of 2020)
Place of birth: Huntington, Vermont, U.S
Nationality: American
Profession: Actor and Comedian
Marital status: Married
Spouse: Samara Saraiva
Children: Aniya and Amara
Zodiac sign: Scorpio
Instagram: @mrdamon2
Twitter: @wayansjr
Damon Wayans Jr.'s early life
Born in Huntington, Vermont, U.S, Wayans Jr. is the son of the famous Damon Kyle Wayans Sr. and his ex-wife, Lisa Thorner. The couple got divorced in 2000.
Damon Wayans Jr age is 38 (as of 2020). He was born on November 18, 1982 and has three younger siblings: Michael, Cara Mia, and Kyla.
He comes from a family of talented actors and comedians who are widely recognized as the Wayans family. The Wayans family, all bearing the same surname, include his father, Kim, Marlon, Keenen Ivory, Shawn, Elvira, Damien, and himself.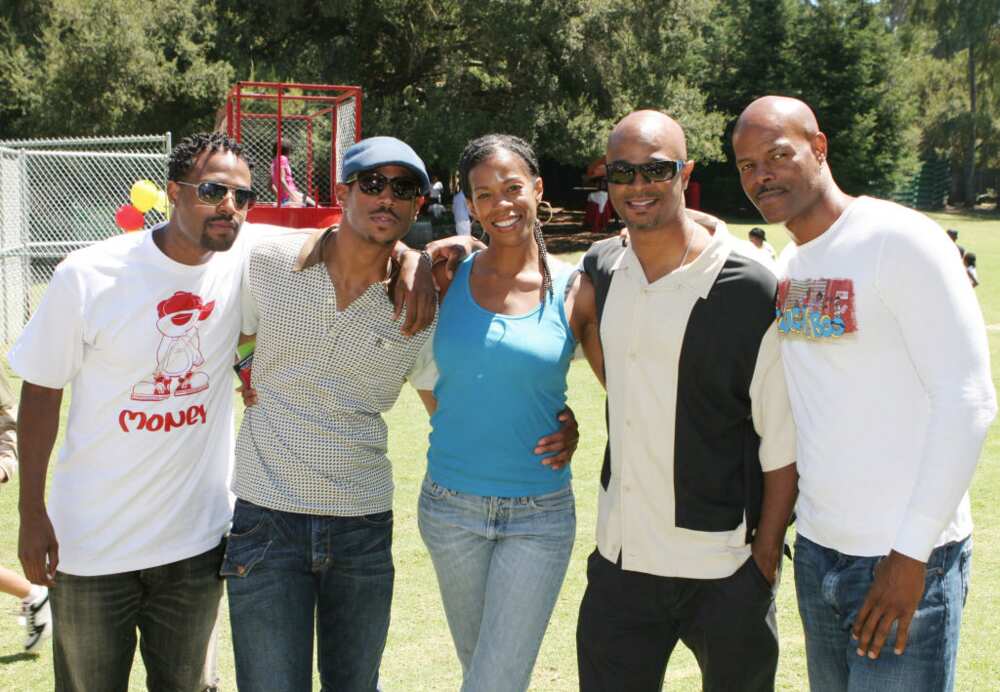 His father, being the comedian that he is, always found a way to make his children happy with his wit and charisma. That is why his sons ended up following in his footsteps.
Education
Damon, having taken an interest in showbusiness, enrolled at Otis College of Art and Design in Los Angeles, and later studied acting at New York Film academy, which shaped his career.
Damon Wayans Jr career
The actor started his career at a very young age. He made his film debut in 1994 in the feature film, Blankman, playing the role of Young Kelvin. The feature film starred his father and was written by him too.
His father later added him again in one of his projects, this time it was in a sitcom called My Wife and Kids in which he played John, one of Junior's friends.
His experience in the sitcom made him take an interest in screenwriting, and later on, he was given a chance to work as a staff writer for the show. He then took another gig as a writer in a 2006 show, The Underground.
Damon Wayans Jr. movies and TV shows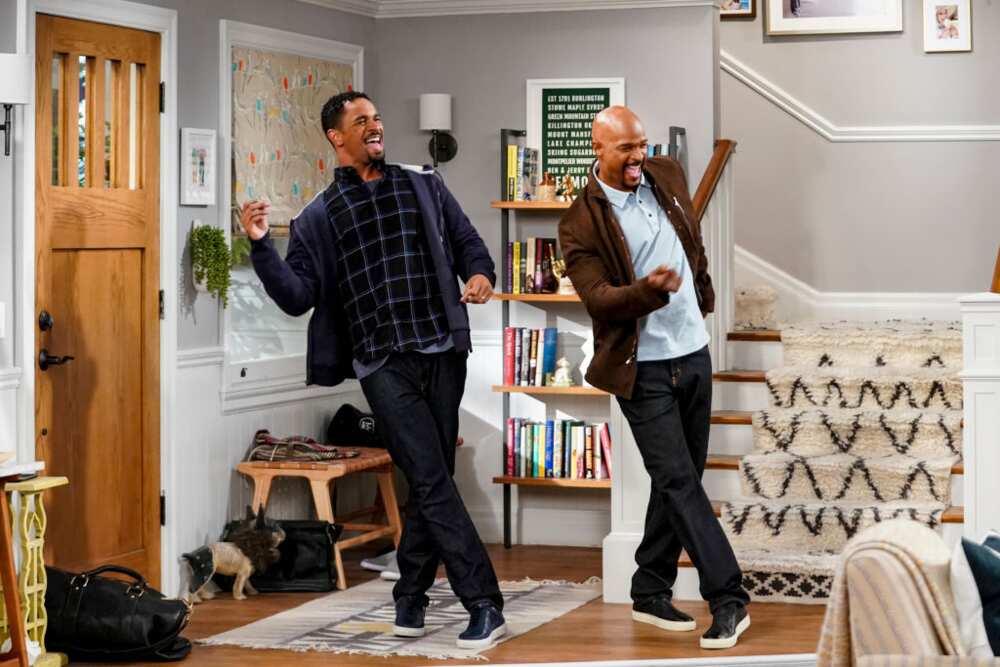 The actor has been cast in various movies and TV shows. Here are some of them.
Movies
1994: Blankman
2009: Dance Flick
2010: Marmaduke, The Other Guys
2014: Someone Marry Barry, Let's Be Cops, Big Hero 6
2016: The Land Before Time XIV: Journey of the Brave, How to Be Single
2018: Super Troopers 2
2019: Trouble
2020: Love, Guaranteed
TV shows
2001-2004: My Wife and Kids
2006: The Underground
2011-2013: Happy Endings
2011-2018: New Girl
2012: Happy Endings: Happy Rides, NTSF: SD: SUV::
2016: Brooklyn Nine-Nine
2017: Curb Your Enthusiasm
2018-2019: Happy Together
2018: The Truth About The Harry Quebert affair
2019-2020: Bobs Burgers
2019: Shermans Showcase
2020: Hoops, The Twilight Zone
Damon Wayans Jr wife
The actor has been in two major relationships. His first girlfriend was Aja Metoyer, with whom he has two kids. The pair separated after a few years of being together.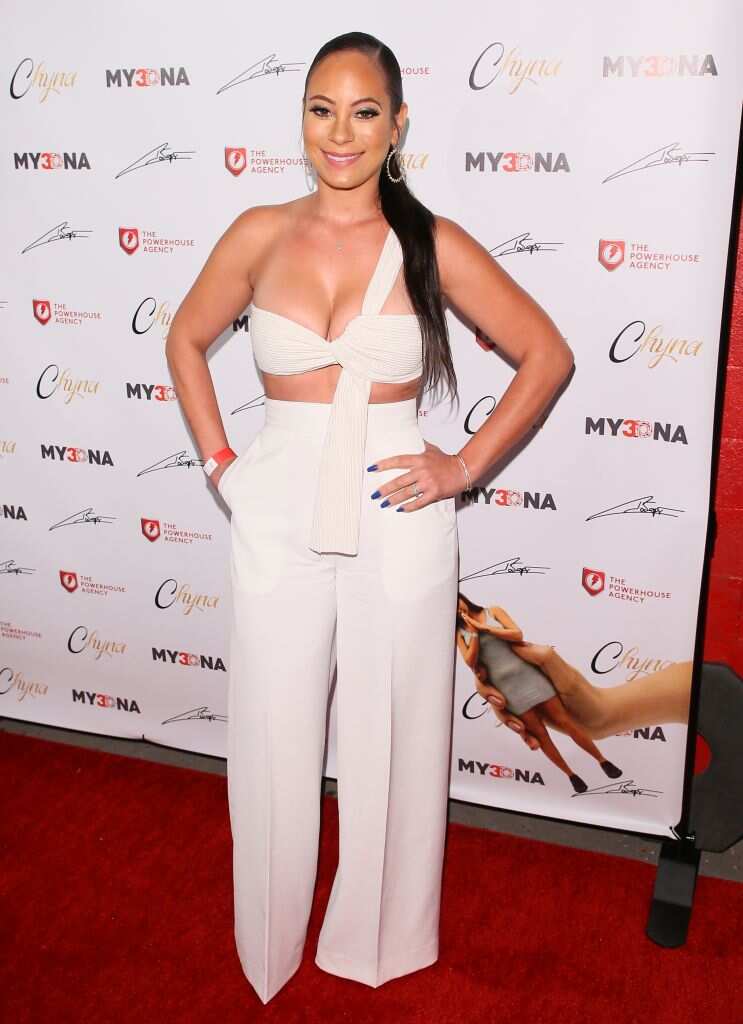 After a while, Damon Wayans Jr baby mother started hooking up with the famous NBA star Dwayne Wade.
Damon later got into a lot of public drama with Aja by claiming that she was not prioritizing the education of their children. He said that it was because of this that their children were facing problems in school. He went further to accuse Aja of recklessly spending the money that was supposed to be used for raising the children.
She responded to the allegations by claiming that Damon was only accusing her of such negligence because he wanted to pay less money for the custody.
Despite all of the relationship drama, Damon has been happily married for a few years now. Damon Wayans Jr girlfriend of many years, Samara Saraiva, got married to him in 2016. The pair first met in 2014 and have been inseparable ever since.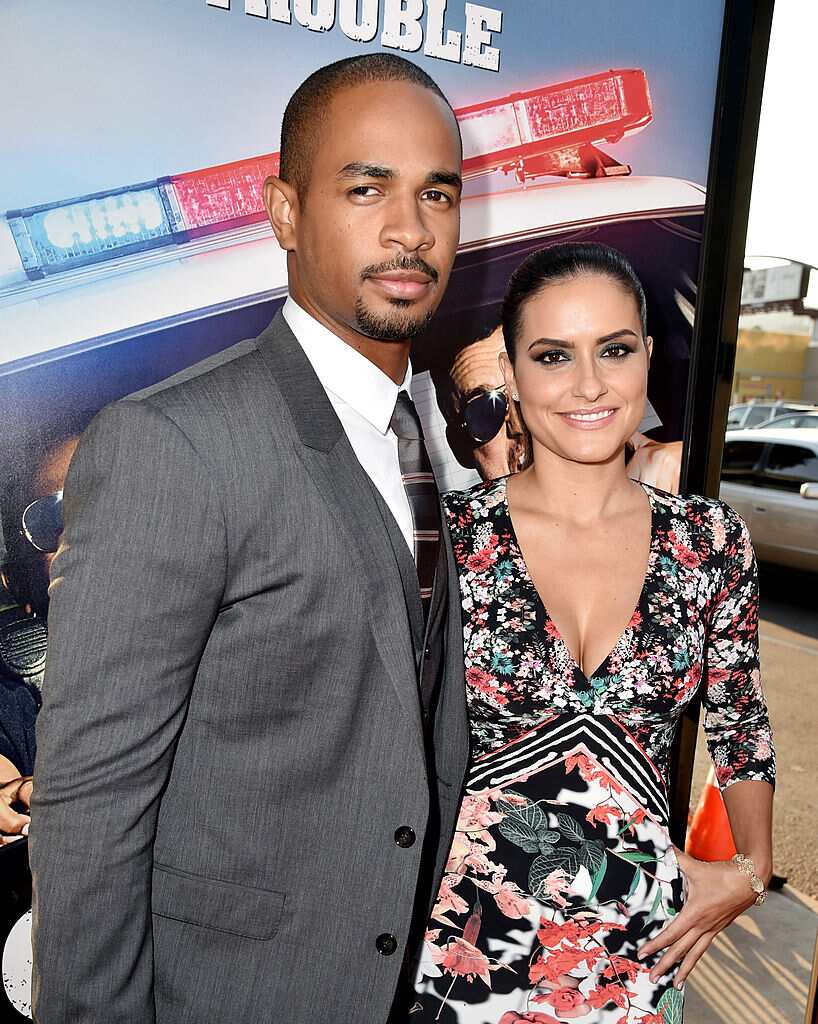 Damon Wayans Jr children
The actor has two kids with his ex-girlfriend, Aja Metoyer. The children are both girls, namely Amara and her younger sister, Aniya.
Damon Wayans Jr cousins
Some of his famous cousins, all bearing the Wayans surname, are Chaunte, Craig, and Damien Dante. Dante is an American actor, screenwriter, producer and director. He began his career in 1987 when he took a role in the concert film, Eddie Murphy Raw, starring Eddie Murphy himself. Dante also wrote and produced The Underground with his cousin Craig.
How much is Damon Wayans Jr worth?
Damon Wayans Jr net worth is estimated to be $9 million.
With his amazing talent and a lot of fame to go with it, Damon Wayans Jr. is set to achieve even more.
READ ALSO: Luka Sabbat bio: age, height, parents, ethnicity, girlfriend
Legit.ng recently reported about the life of Luka Sabbat, a young and talented American-born model, actor, fashion stylist and creative entrepreneur. While he is still in his early 20's, he is a household name and fashion icon in the industry. He has followed in the footsteps of his parents to become the best.
Many celebrities rise to their current standards courtesy of their hard work and edge in the entertainment space, and Luka is one of them. Luka Sabbat rose to fame from acting, fashion, modelling, and business, among other involvements. He comes from a fashion-based family which is a foundation for his current career.
Source: Legit.ng