Edi Gathegi is a Kenyan-born actor and producer, known for his roles as Darwin / Armando Muñoz in X-Men: First Class (2011), Ronald Dacey in StartUp (2016) and Jones in The Last Thing He Wanted (2020).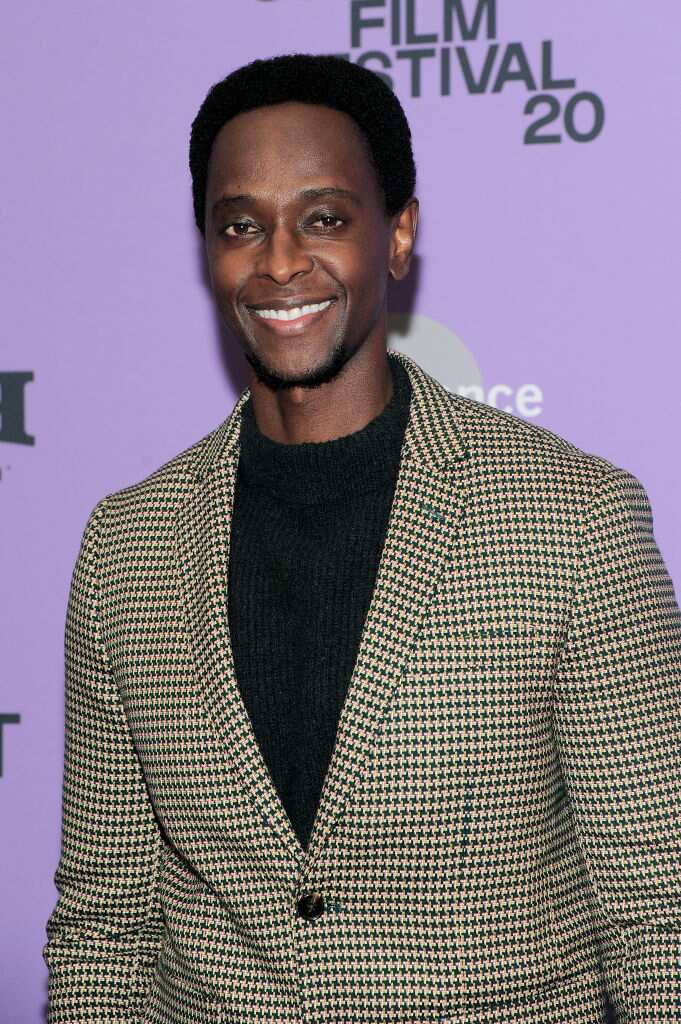 Here is an interesting Edi Gathegi bio that every fan of the actor needs to read.
Profile summary
Full name: Edi Mue Gathegi
Nicknames: Ed Lo, Edi G
Date of birth: March 10, 1979
Birthplace: Nairobi, Kenya
Zodiac sign: Pisces
Height: 6' 1" (1.85 m)
Profession: Actor
Where is Edi Gathegi from?
Edi was born in Eastlands, Nairobi, Kenya but raised in California. His family moved to the United States when he was young, settling in the Bay Area town of Albany, CA.
How old is Edi Gathegi?
The actor was born on March 10, 1979. This means that he is 41 years old (as of 2020)
Edi Gathegi family
Edi's father is Dr John N' Gathegi (PhD and JD from the University of California at Berkeley), who is a Professor at the University of South Florida. Not much is known about his mother.
The actor has an older brother and a younger sister.
Education
Edi attended the following prestigious institutions:
University of California, Santa Barbara, California, United States;
New York University, Tisch School of the Arts, New York, New York, United States (MFA, 2005)
Career
While in college, Edi focused on playing basketball at The University of California, Santa Barbara. A knee injury derailed his basketball career.
Due to the injury, he spent months unable to walk, and he wanted to make sure that his schedule was an easy one that semester, so he was not even more inconvenienced. He figured acting would make an easy A for him.
He went on to hone his acting skills at New York University's Tisch School of the Arts.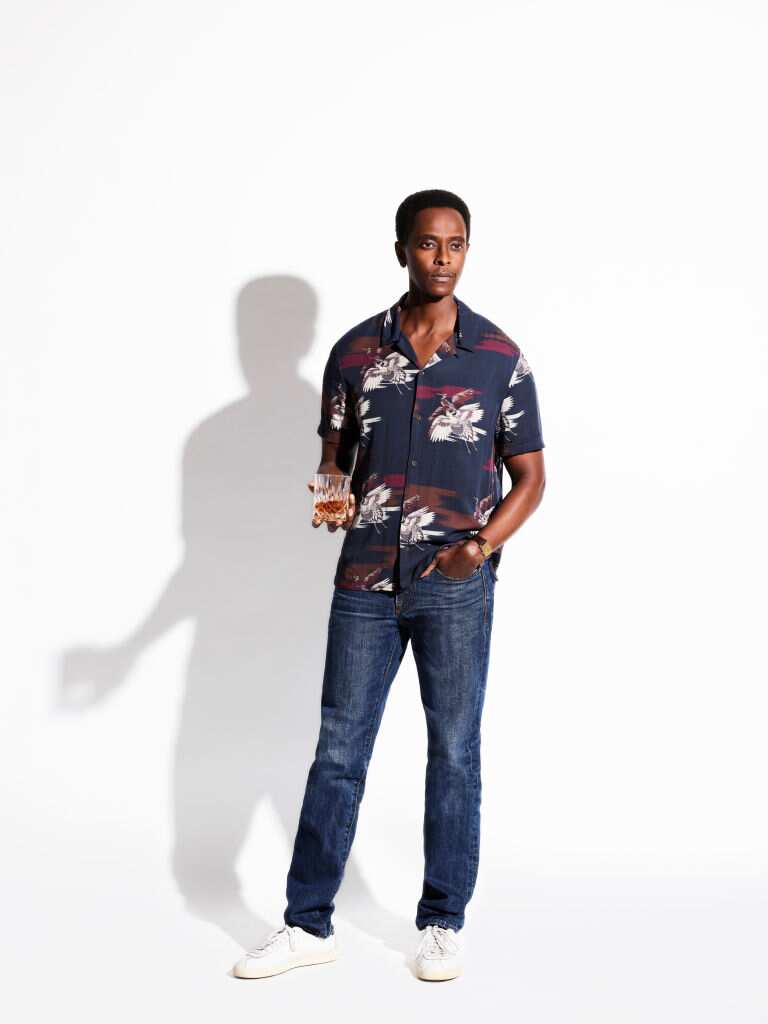 After graduating in 2005, he kicked off his acting career by playing a cabbie in Crank (2006). The next year, Edi landed a recurring role as Dr Jeffery Cole on FOX's hit series, House M.D.
He went on to win a small but crucial role as a hard-bitten drug lord, Cheese, in Gone Baby Gone (2007).
In 2009, Edi starred in My Bloody Valentine 3-D and reprised his role as Laurent in The Twilight Saga: New Moon.
He then landed the role of Armando Muñoz/Darwin in X-Men: First Class (2011) and appeared in the film based on Ayn Rand's Atlas Shrugged (2011).
The actor has also made several small-screen appearances on popular shows, including a guest spot on The CW's Nikita (2010-2013), the recurring role of Kyle on The CW's Beauty and the Beast (2012-2016), and as Leon on the ABC drama Red Widow (2013). The same year, Gathegi joined the cast of the sitcom Family Tools (2013).
The actor then co-starred in the cable drama Proof (2015) and appeared in story arcs on Justified (2010-2015), The Blacklist (2013- ) and Into the Badlands (2015- ).
Edi Gathegi movies and TV shows
Here is his full filmography:
2021 - The Harder They Fall (filming)
2021 - Caged (post-production) - Harlow Reid
2019-2020 - Briarpatch - A.D. Singe / A. D. Singe
2020 - The Last Thing He Wanted - Jones
2019 - Khalid: Free Spirit
2019 - Princess of the Row - Beaumont 'Bo' Willis
2016-2018 - StartUp - Ronald Dacey
2018 - Pimp - Kenny Wayne
2018 - The Russian Cousin - Edi
2018 - Better Start Running - Fitz Paradise
2017 - Jay-Z: Legacy - Remi
2017 - The Blacklist: Redemption - Matias Solomon
2016 - The Watcher - Noah
2016 - Lifeline - Jules
2016 - American Dad! - Bridge Officer
2015-2016 - The Blacklist - Matias Solomon
2015 - Into the Badlands - Jacobee
2015 - Criminal Activities - Marques
2015 - Namaste, B*tches - Edi
2015 - Proof - Dr Zed Badawi
2015 - Matthew E. White: Vision - Blind Man
2015 - Aloha - Lt. Colonel Curtis
2015 - Bleeding Heart - Dex
2015 - This Isn't Funny - Ryan
2014 - Grand Theft Auto: Give Me Liberty - 8-Ball
2014 - Storytelling - Detective Stark
2014 - Bedbug - Frank
2014 - Wild Card - Tres
2014 - Justified - Jean Baptiste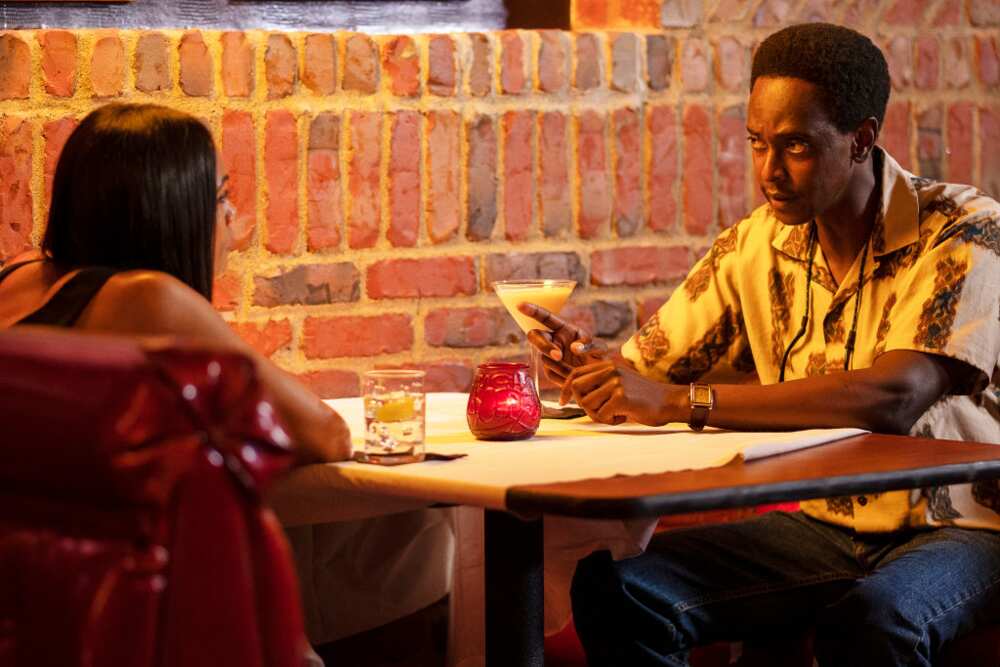 2013 - Family Tools - Darren / Darren Poynton
2013 - Beauty and the Beast - Kyle
2013 - Red Widow - Leon
2012 - The Twilight Saga: Breaking Dawn - Part 2 - Laurent (crEdit only)
2012 - Phineas and Ferb - Iggy / Additional Voices
2012 - Hawken (Video short) - Mitchell
2012 - Neighbors (Short) - Lamay
2011 - X-Men: First Class - Darwin / Armando Muñoz
2011 - Nikita - Kalume Ungara
2011 - Atlas Shrugged: Part I - Eddie Willers
2011 - This Is Not a Movie - Ghost of Jimmy
2010 - Page 36 - Mr Black
2009 - Operating Instructions - Charlie Cole
2009 - The Twilight Saga: New Moon - Laurent
2009 - My Bloody Valentine - Deputy Martin
2008 - Twilight - Laurent
2008 - CSI: Crime Scene Investigation - Skinny Dude
2008 - Life on Mars - Fletcher Bellow
2008 - CSI: Miami - Freddie Mays
2007 - House - Dr Jeffrey' Big Love' Cole
2007 - Gone Baby Gone - Cheese
2007 - Death Sentence - Bodie
2007 - The Fifth Patient - Darudi
2007 - Veronica Mars - Zeke Molinda
2007 - Lincoln Heights - Boa
2006 - Crank - Haitian Cabbie
Producer credits
The actor has also produced the following:
Caged (executive producer) (post-production)
Bad Chemistry (Short) (producer)
Princess of the Row (producer)
The Watcher (co-producer)
Namaste, B*tches (producer - 1 episode)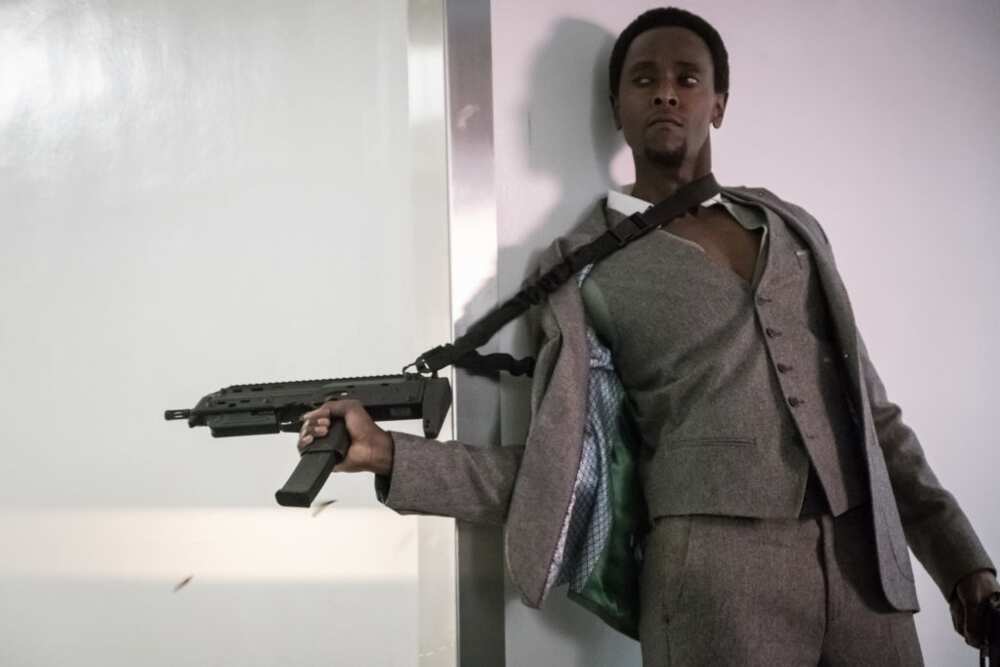 Director credits
As a director, Edi has worked on the following:
Bad Chemistry
Namaste, B*tches
Who plays Solomon on Blacklist?
Gathegi starred as Matias Solomon on The Blacklist from 2015 to 2016. In season 3 of the show, Solomon (Gathegi's character) acts on behalf of The Cabal, an alliance made up of some of the most powerful people in the world.
Edi Gathegi House character
Edi portrayed Dr Jeffrey Cole, one of the applicants, in Season 4 of House.
Jeffrey Cole was one of the original 40 applicants for the 3 open fellowship positions at the beginning of the fourth season. He made it to the final five candidates before he was eliminated at the end of You Don't Want To Know.
He was the only remaining African-American applicant at that point. He is a Mormon and matriculated from Brigham Young University.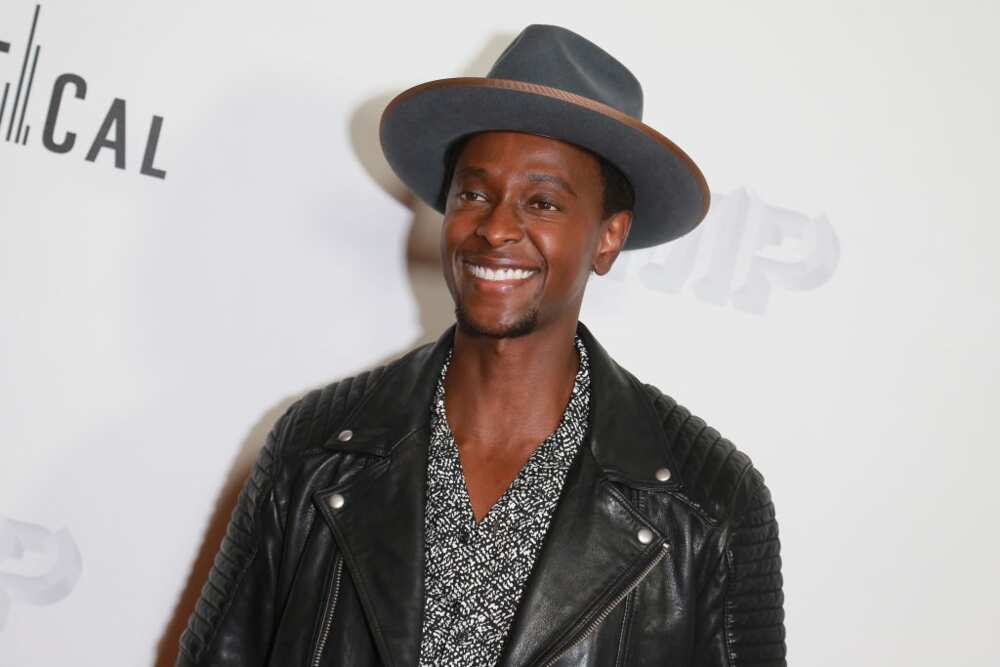 Awards and nominations
The actor has 8 award wins and 2 nominations to his name.
Wins
2019 - BronzeLens Film Festival, Atlanta, US - Best Actor, Best Overall
2019 - Columbus International Film & Video Festival - Presidential Award
2019 - Las Vegas International Film and Screenwriting Competition - Best Actor and Drama awards
2019 - Method Fest - Feature Film, Best Feature Film for Princess of the Row (2019)
2015 - Connect Film Festival, AUS - Best Actor
Nominations
2011 - Teen Choice Awards - Choice Movie Chemistry
2011- He earned an Ovation nomination for his work in the play Superior Donuts at the Geffen Playhouse in Los Angeles.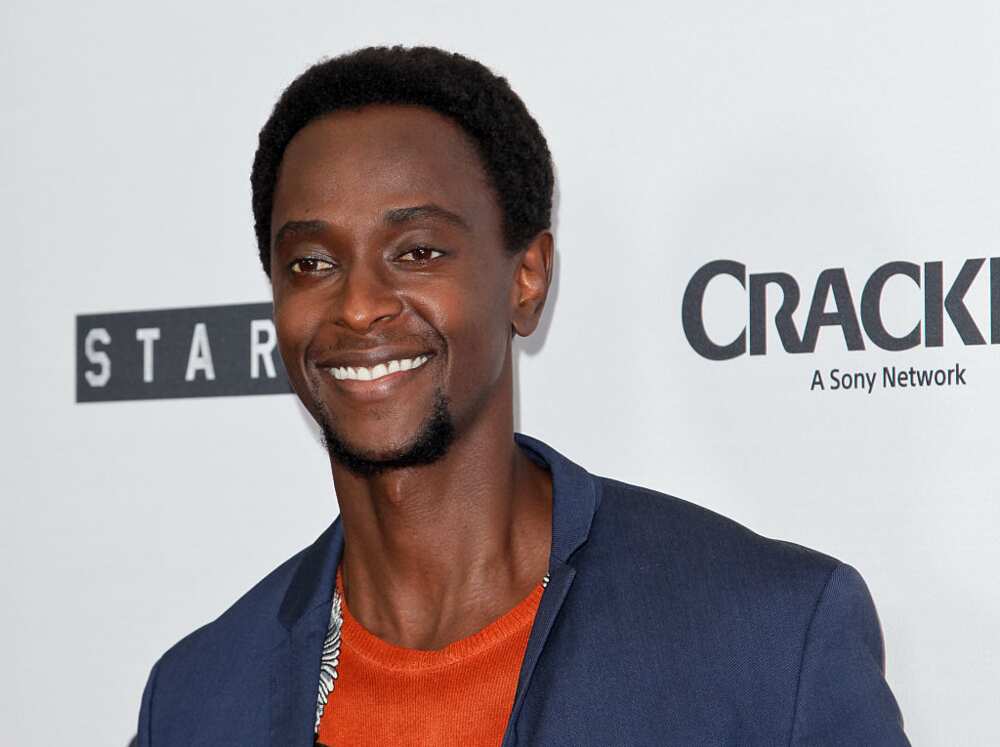 Edi Gathegi net worth
According to Celebrity Net Worth, Edi has a net worth of $3 million.
Who is Edi Gathegi girlfriend?
The man is actually married. Edi Gathegi wife is a Romanian dancer called Adriana Marinescu. The two lovebirds got married in 2018 after secretly dating for about 3 years.
Edi Gathegi is a Kenyan-born actor who has conquered the Hollywood film industry with no apologies. He is definitely inspiring many future performers back home.
READ ALSO: Jesse Tyler Ferguson bio: age, net worth, husband, movies and TV shows
Legit.ng recently reported about the life of Jesse Tyler Ferguson, who is known for playing Mitchel Pritchett in Modern Family.
The actor is a five-time Primetime Emmy nominee and one of the celebrities who have been advocating for LGBTQ+ rights in the USA.