Steven Ogg bio: Age, wife, son, net worth, movies and TV shows
Steven Ogg is a popular Canadian actor. He is known for playing the fictional role of Trevor Philips in the video game Grand Theft Auto V. He is also famous for his character as Simon in the horror series The Walking Dead.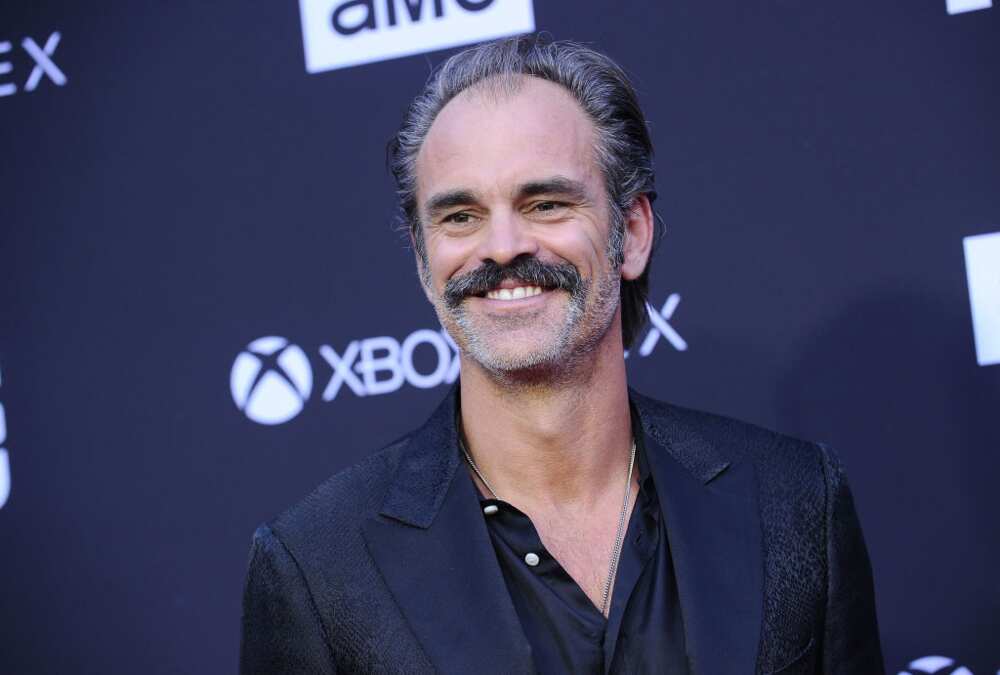 Initially, he was passionate about a career in sports, but fate had other plans for him. He got an injury and decided to change his career. His fame and excellence have continued to grow over the years.
Steven Ogg profile summary
Full name: Steven Ogg
Date of birth: 4th November 1973
Place of birth: Calgary, Alberta
Steven Ogg age: 47 years (as of 2020)
Nationality: Canadian
Ethnicity: Caucasian
Height: 6 feet 3 inches
Weight: 54kg
Profession: Actor
Net worth: $2 million
Biography
Steven was born on 4th November 1973 in Calgary, Alberta, in Canada. What is Steven Ogg age? Trevor voice actor is 47 years as of 2020. His father is Canadian while his mother is English.
He has not publicly disclosed any information regarding his early life, which includes his family members and educational background.
While growing up, he aspired to build a career in sports, but an injury prevented him from pursuing such a career. He opted to take part in acting.
Career
He started working in the National Film Board of Canada, appearing in various theatre productions. Later, he moved to New York to pursue his career as an actor. Steven Ogg movies and TV shows include:
Steven Ogg movies
1999 - Giving It Up as Andre the Fashion Photographer
2002 - Thousand Dollar Shoes as Michel Gilligan
2002 - Omakase as Straham
2003 - Mail Order Bride as Pavel
2013 - Disgrace as The Father
2014 - Kingdom Come as James
2014 - Chapter 7 as Dad
2014 - The Sandman as Biff
2015 - Moondog Airwaves as Jack
2015 - Blackwell as Walton Briggs
2015 - He Never Dies as Alex
2015 - The Escort as Warren
2015 - The Book of Ned as Kenney
2016 - GTA VR as Trainer
2016 - Remater as Uley
2017 - Black Dog, Red Dog as Joe Sr.
2017 - Origami as Stranger
2017 - On The Sun as Gwin
2018 - Soils as Troy Holloway
2018 - Patient 001 as Head Attendant
2019 - The Present as Mister Russo
2019 - The Short History of the Long Road as Clint
Television shows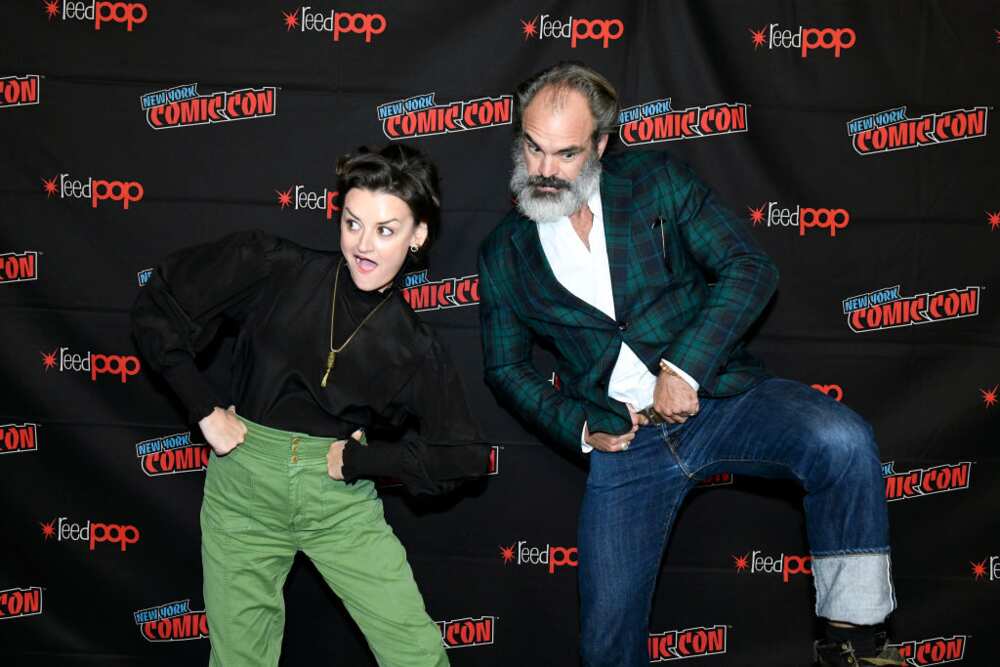 2000 - Law and Order as Mark Vee
2001 - Third Watch as Shooter
2013 - Unforgettable as Larry Yablonski
2013 - Person of Interest as Chuck
2014 - Murdoch Mysteries as Bat Masterson
2014 - Broad City as Creepy Locksmith
2015/2020 - Better Call Saul as Sobchak
2016 to 2018 - The Walking Dead as Simon
2016 to 2018 - Westworld as Rebus
2016 - Rush: Inspired by Battlefield as James Braddock
2017 to 2019 - OK K.O.! Let's Be Heroes as Professor Venomous, Shadowy Figure, Laserblast (voices)
2017 - Stan Against Evil as Werepony
2019 - The Tick as Flexon
2020 - Snowpiercer as Pike
Video games
2008 - Alone in the Dark as Vinnie
2009 - Cursed Mountain as Alex
2013 - Grand Theft Auto V as Trevor Philip
2013 - Grand Theft Auto Online as Trevor Philip
Awards and nominations
Over the years, Trevor Philips actor has grown to become one of the most successful voice actors in the industry. As a result, he has bagged several awards and nominations as follows:
2013 - Spike Video Game Award for the Best Voice Actor (Nominated)
2013 - Code Central Award for the Best Male Character (Nominated)
2014 - New York Videogame Critics Circle Award for the Best Overall Acting in a Game (Winner)
2014 - British Academy Games Award for the Performer (Nominated)
2014 - Behind the Voice Actors Award for the Best Male Lead Vocal Performance in a Video Game (Nominated)
2014 - Behind the Voice Actors Award for the Best Male Vocal Ensemble in a Video Game (Nominated)
Who is Steven Ogg wife?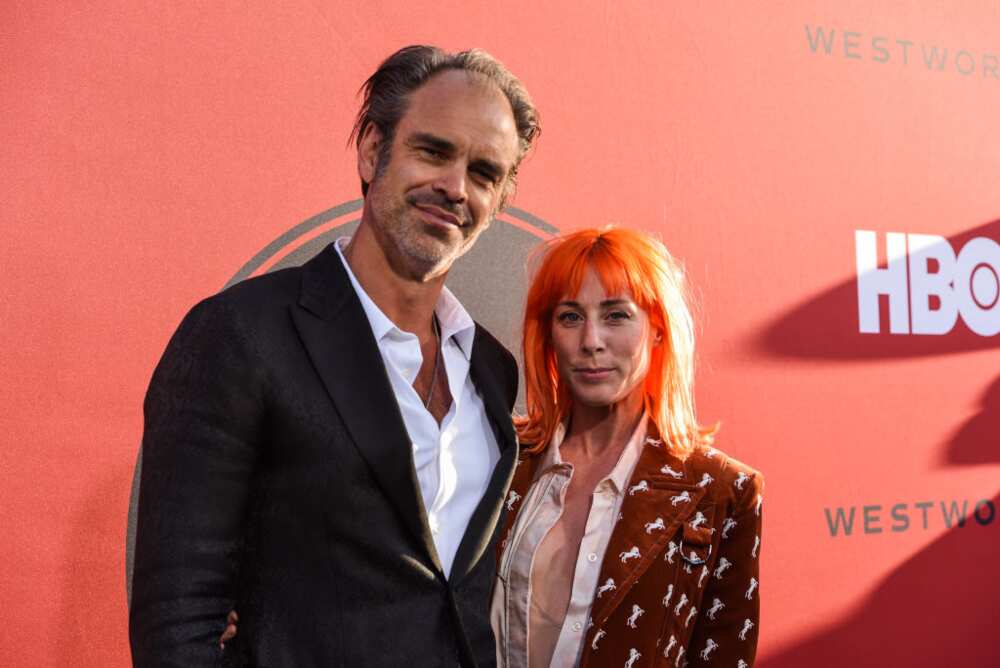 Steve is rumoured to be in a relationship with fashion designer Katie Eary. The fashion designer regularly uploads photos of them together on social media.
The actor is also a proud father. Steven Ogg son goes by the name Bhodi Ogg. However, they are no details about his son's mother.
Net worth
As of 2020, Steven Ogg net worth is estimated to be $2 million. GTA 5 Trevor has accumulated a lot of wealth from acting, where he has played different roles in television shows, movies and video games.
Steven Ogg has become a successful voice actor due to his hard work, consistency and dedication. He is a great inspiration to both young and well-established entertainers.
READ ALSO: Ryan Reynolds biography: Age, height, net worth, wife, kids
Legit.ng recently reported about the life of Ryan Reynolds. The Canadian actor is known for being charismatic, quirky, and quick-witted.
The actor has appeared in films such as Definitely, Maybe; The Proposal; Safe House; and Van Wilder and in 2016, he starred as the titular character in the superhero film Deadpool.
Source: Legit.ng